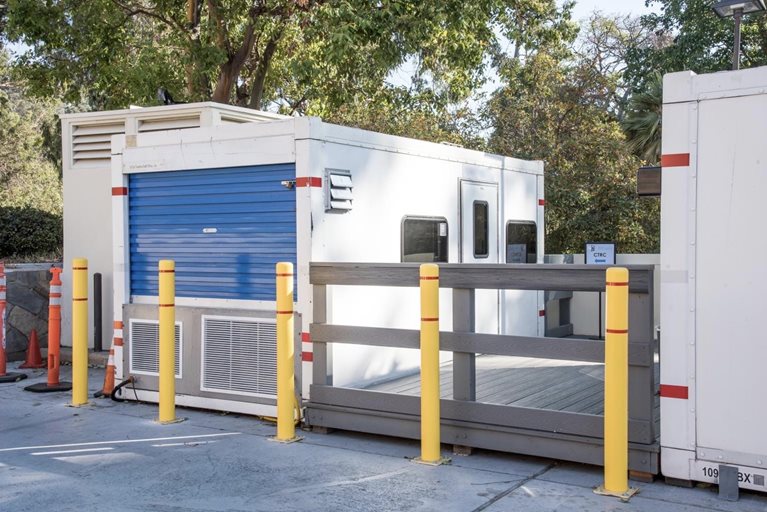 How Healthcare Providers Can Implement Agile Project Management With PODS Containers
When COVID-19 put an unprecedented strain on healthcare facilities, the industry got an informal crash course on the basics of "Agile" project management — and firsthand experience on the importance of implementing agile in healthcare settings.
The pandemic exposed weak spots in facility capacity limits, processing times, and inventory, staff, and supply chain shortages. Inefficient and hasty vaccine rollout plans presented even more challenges (and mistakes), resulting in inoculation administration delays and shortages.
Healthcare professionals had to find disaster response solutions, not only across individual teams, but across whole facilities and between sectors and industries.
Read on to learn more about agile project management and methodology, the agile mindset, what role it plays in the healthcare industry, and ways healthcare companies can implement agile in healthcare.
Agile Project Management 101
Compared to traditional project management approaches, agile methodology is relatively new. Agile was created by a group of software developers in 2001 as a faster, more responsive solution to business processes and project management in a rapidly changing sector of the tech industry — and it proved to be a success.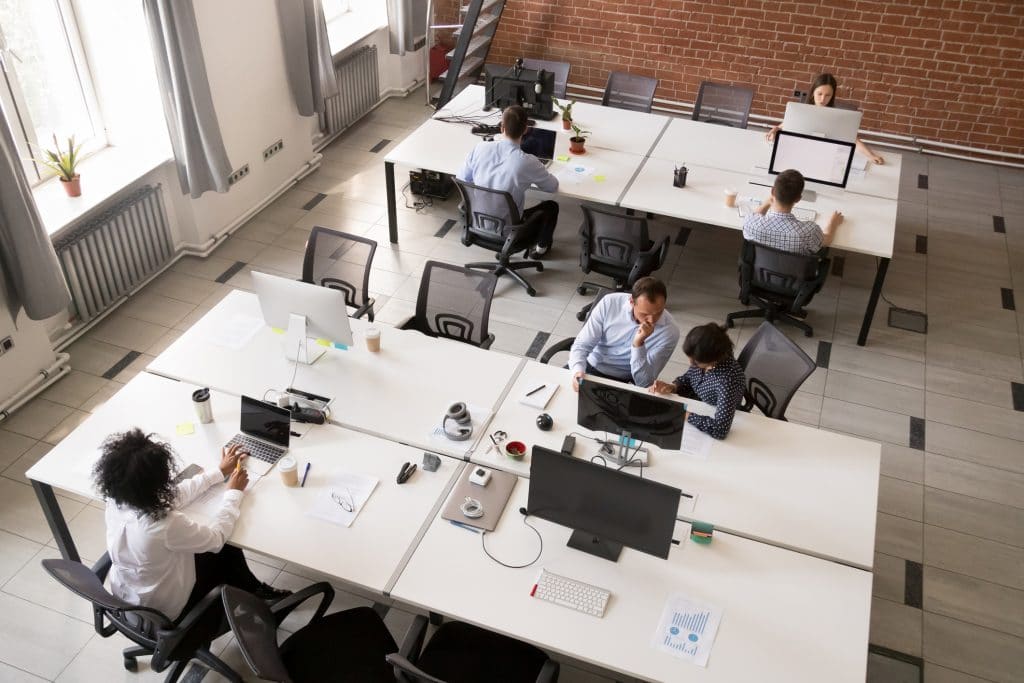 Other industries took notice and adopted agile processes into their own companies. Today it's common to find an agile approach and mindset in healthcare and pharmaceutical industries as well as retail, manufacturing, budgeting, supply chains, construction, engineering, and more.
What Is Agile Methodology?
Simply put, agile methodology is a business planning process and mindset that embraces flexibility, responsiveness, and collaboration.
Instead of the traditional, rigid step-by-step "waterfall" approach to planning that can be arduous to adapt or correct course, an agile approach leaves room for adjustment as needed to reduce risk, increase efficiency and productivity, and fosters reflection.
Agile processes seek input from stakeholders, customers, and project team members in order to create a plan. Plans are designed in smaller pieces, dynamic enough to be responsive when faced with any challenges, gains, or feedback.
According to a report by McKinsey, companies who adopt agile methodology and thinking are characterized by resiliency, quick decision making, and empowerment, while companies who lack the dynamism and stability created by agile processes tend to be less able to take advantage of opportunities and often may find themselves in a continual cycle of restructuring.
Agile Project Management in Healthcare
According to Bain & Company, a global consultancy group, 80% of healthcare executives believe their company needs to move toward more agile-focused methods — yet only about 30% are even familiar with the processes of agile methodology.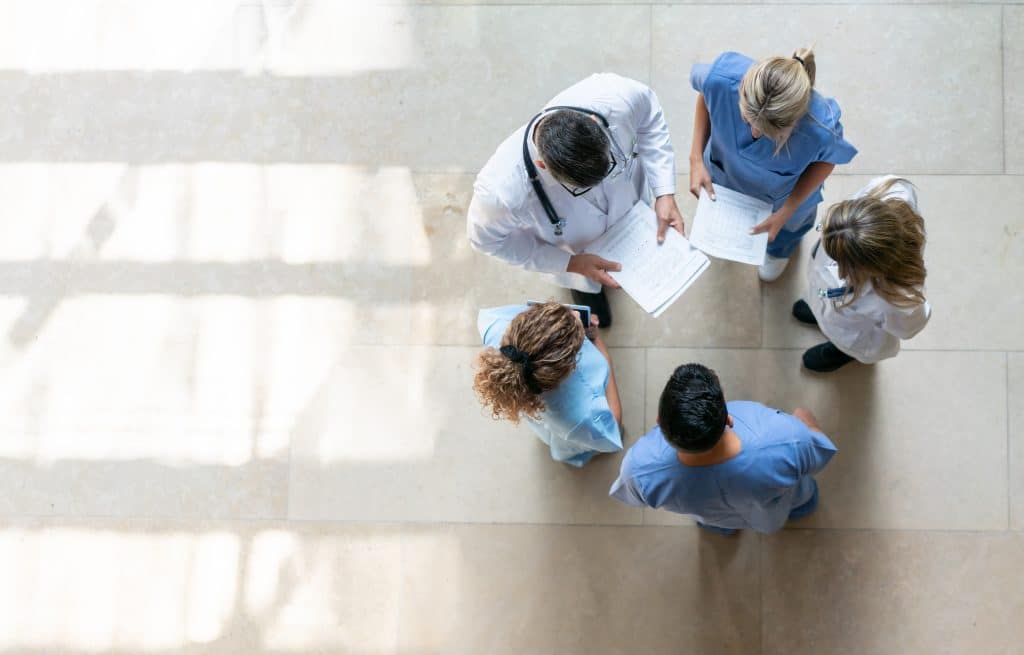 Here are a few examples where the healthcare industry has successfully adopted an agile approach:
Implementing digital health applications into regular patient care processes to better serve patients, including health records, prescriptions, and behind-the-scenes workflow.
Adopting a value-based care model instead of the traditional fee-for-service model, which helps to boost output quality and provider accountability.
Allowing healthcare facilities to self-organize their processes and projects for their unique needs, strengths, and weaknesses to increase efficiency.
6 Ways Containers Helps Healthcare Stay Agile
See these examples of how healthcare companies can use PODS shipping containers in an agile process.
1. Extra storage when you need extra space. Containers can be used for on-site or off-site storage, freeing up extra space and allowing for previous in-facility storage areas to be repurposed and used as additional patient care areas.
2. Function as temporary clinics, patient rooms, or offices. Portable storage containers can be modified into additional onsite clinics, patient rooms, and/or administrative offices for workers. During COVID-19, our portable storage containers have also been used as pop-up clinics for COVID testing.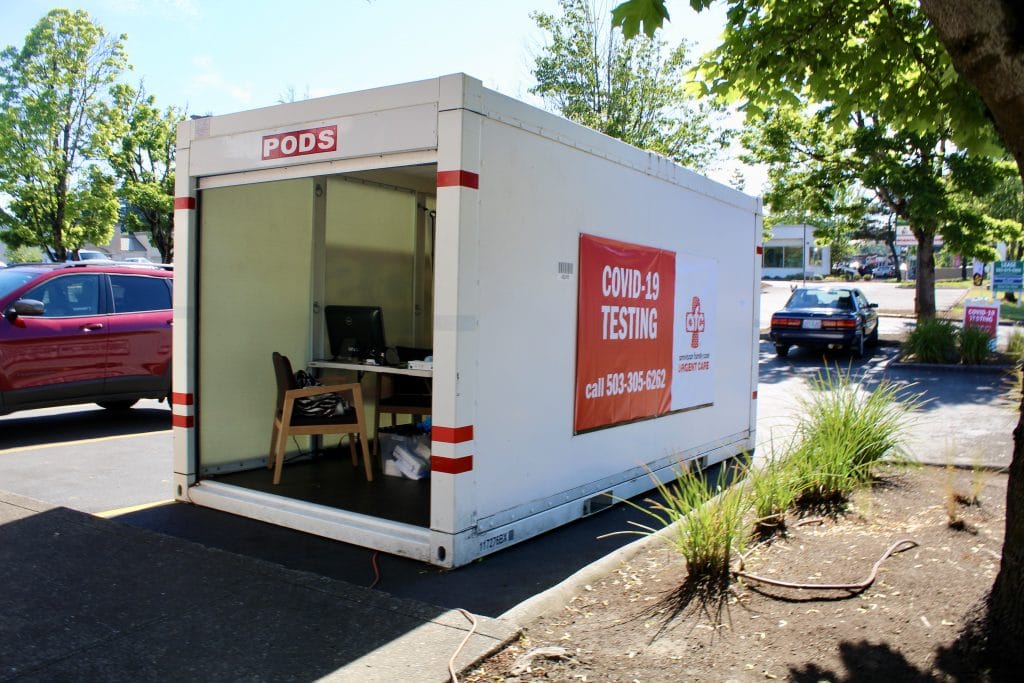 3. Outdoor screening or check-in station. Create more space inside when you need it most by moving some of your facility processes, like security screenings or general check-ins, outside into a portable storage container.
4. Storage for renovations. During facility renovations, use portable storage containers to store project materials and supplies for easy access instead of exhausting pre-existing storage areas.
5. Responsive transport capabilities. Quickly transport much-needed supplies or medicines between locations in an emergency or other urgent, time-sensitive situations.
6. Inventory management and backup. Streamline inventory management and create a backup supply of important inventory and supplies in case of an emergency or unexpected supply chain disruption.
---

Wondering if PODS containers will work for your health company's approach to agile project management? Learn more by getting a deep dive on the solutions we offer to the healthcare industry.
[maxbutton id="3"]
RELATED ARTICLE: Public Health Emergencies: How Healthcare Facilities Can Plan Ahead
Get a Quote
Choose the service you need
Comments
Leave a Comment
Your email address will not be published. Required fields are marked *