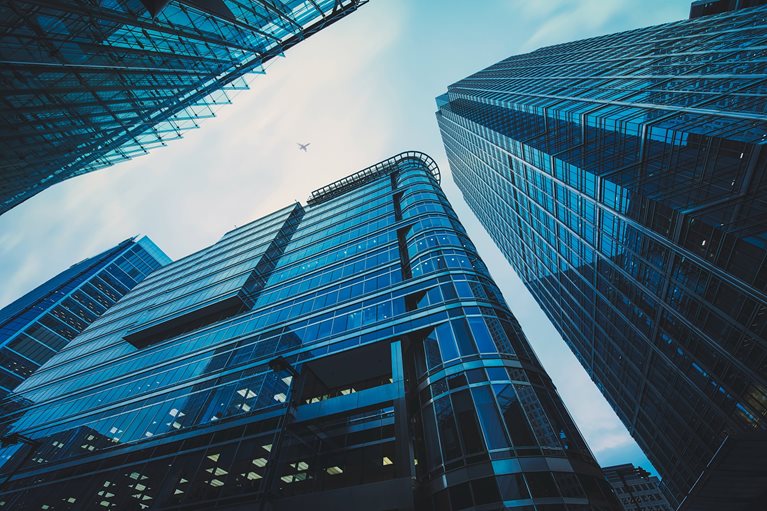 The 5 Best Cities to Start a Business in the U.S. (2023 Guide)
It's no secret that business has changed since the pandemic. Telework, or, as it's more commonly referred, remote work has increased significantly since 2020, causing some companies to rethink their commercial buildings and the cities they call home. Data from the 2021 Business Report Survey showed that companies which did plan to relocate averaged a 50 percent increase in telework compared to 32 percent of companies that did not have relocation plans.
Companies choosing to relocate their headquarters isn't surprising considering that, with this rise in telework, they not only had a larger talent pool to choose from but could also consider new headquarter cities that offered more reasonable real estate prices and tax advantages.
The mass exodus from cities during COVID included businesses and workers alike, which led to smaller cities becoming hubs for startups and entrepreneurs looking for smarter places to launch.
If your company is searching to find the best U.S. cities to start a business, we've got some suggestions. This short list has taken into account the cost of living and doing business, taxes, transportation, real estate costs, the local talent pool, key industries, and the overall culture of the city.
Tap one of the links, or continue scrolling below to find out which destinations are the best places to start a business.
---
MIAMI | LOS ANGELES | AUSTIN | ORLANDO | PORTLAND
---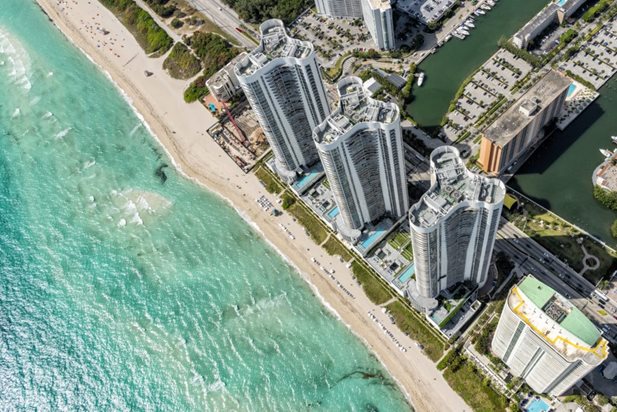 Miami has been working at positioning itself as more than just a hotspot for the tourism industry. Once remote working took over, many "WFHers" began flocking south toward warmer weather and ended up in Miami and companies were soon to follow.
This South Florida city has a growing network of accelerators, incubators, and startup boot camps. Target industries in Miami include aviation, technology, and creative design (which is no surprise since Miami has an established reputation within the art world for hosting its own fashion weeks, exhibitions, and Art Basel).
Some even note that the Miami tech scene will soon rival Silicon Valley. Why the growth and popularity? Besides the favorable weather, Miami has raised a great deal of VC funding. Early investment in Florida-based startups has already surpassed $2 billion, with Miami companies leading the charge in earning the most capital.
Tech companies aren't the first to discover the advantages to headquartering in Miami. Top long-tenured companies in Miami include Publix, Carnival Cruise Line, and American Airlines. However, finance is an emerging scene for the city, as indicated by arrivals Goldman Sachs and Blackstone Group that have relocated to the metropolis.
It's not just established businesses and industries that are making noise in Miami, though. Small businesses that blaze their own trail are popular in this unique space. One good example is Plant the Future, a nature-inspired design firm that creates inspiring designs infused with nature.
Businesses of all shapes and sizes are able to benefit from easy visibility in Miami and leverage opportunities much more easily than in larger metropolises like New York City. Better yet, businesses get a break financially thanks to friendly tax laws in the state of Florida that only subject corporations to a 5.5 percent tax rate. This is why, when people ask, "What is the best state to open a business in the U.S.?" the answer is often Florida.
While it was once a challenge to convince prime candidates to relocate to Miami, the pandemic's increase in remote working now means startups in Miami can source talent from outside of the city.
Local employees can take advantage of the city's immense cultural institutions, solid public transportation infrastructure, world-class culinary scene, broad nightlife options, and of course its gorgeous beaches — but on half of the salary compared to a metropolis like NYC.
The city is full of co-working and shared office spaces that help eliminate the expense of a permanent office building. Miami has a lower cost of living compared to other cities of its size, though it's getting more expensive each year— particularly for real estate.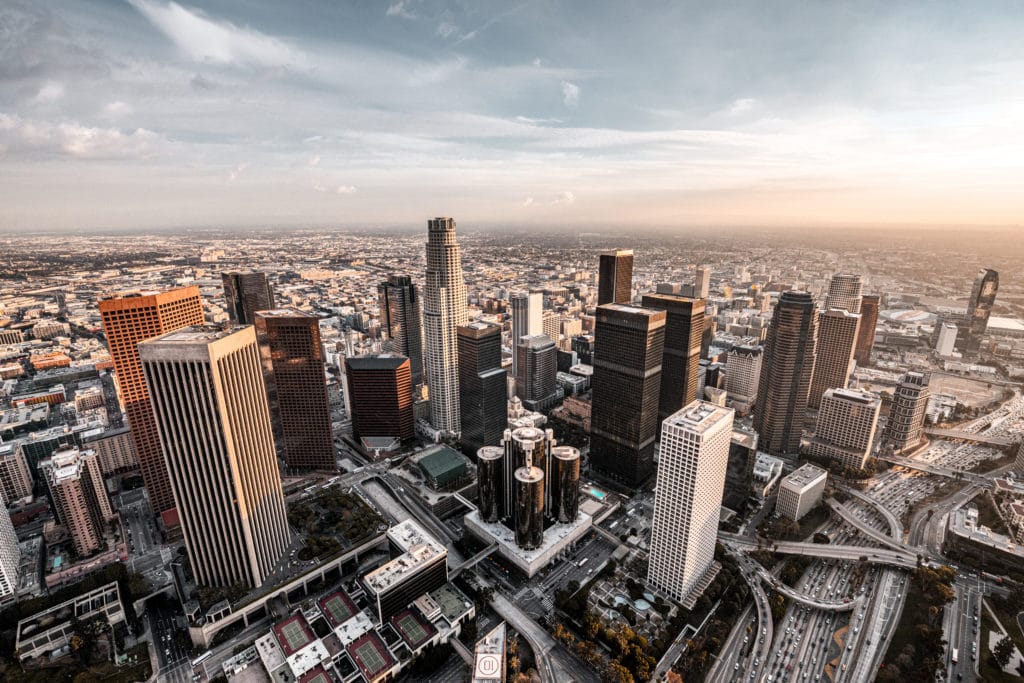 It's all about Silicon Beach, in California— a stretch of West L.A. that runs from Santa Monica up to Playa Vista. As tech startups run away from the high cost of living and real estate in San Francisco, L.A. is becoming a hotspot (no pun intended) for companies to create their headquarters. So much so, in fact, that Los Angeles is now the third largest start-up market in the nation.
Although Los Angeles is arguably not affordable to many people, the cost of living still comes in at more than 20 percent lower than Silicon Valley's San Francisco Bay Area.
The migration to Silicon Beach started back as early as 2011, when Google opened the doors to its Venice Beach campus. Other big names with operations in Silicon Beach now include Facebook, Snapchat, Microsoft, Yahoo!, and Headspace. Big names aren't the only ones making noise in the city, though. Tech companies like Bambee and GoodRX are revolutionizing common industries and practices, like human resources and prescription drugs respectively, by making them easier to navigate, more streamlined, and more affordable.
Over 500 tech companies, many of them startups, call this stretch of west L.A. home — creating jobs, contributing to a thriving economy, and attracting talent. It's worth noting though that heavy traffic and lengthy commutes are common in the area as a result.
Incentives for starting up a business in this trendy space range from legislative incentives like hefty R&D tax breaks to discretionary incentives based on how much the business can benefit the city and its communities. Plus, there's always clout that comes with being an LA-based company.
Despite having a lower cost of living than the Bay Area, the cost of living in Los Angeles is 51 percent higher than the national average, mainly due to the extraordinarily high housing and real estate costs.
Companies should expect to support local employees with a higher wage or salary in order to maintain an adequate quality of life. For example, the minimum wage in Los Angeles is $15 per hour— which is over double the federal minimum wage.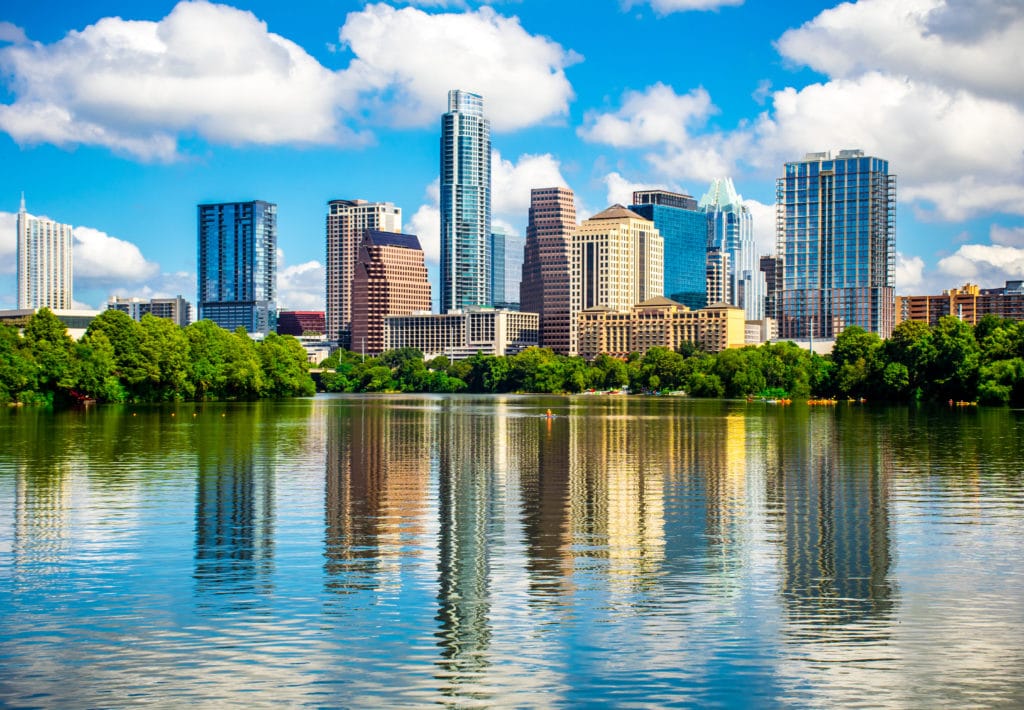 During the pandemic, 45 companies relocated to Austin— including Samsung, Apple, and Tesla, and the city shows no signs of slowing down when it comes to housing new startups, especially in the tech space. It's estimated that nearly 185 people move to Austin a day, many of whom are working in the tech industry. The basis of its appeal? Many say it's the 'Keep Austin Weird' culture, which is a welcomed counterpart to the stress of launching a tech company.
This culture doesn't just benefit tech companies; it supports unique small business ventures, too. Take Four Elements Yoga and Fitness. While gyms and workout studios are nothing new to cities, this one lets you perform your entire session suspended in midair. Now that's a way to keep workouts weird.
It's worth noting, too, that having a startup in Austin means you have access to various local business incentives, a supportive professional community, relatively affordable commercial real estate, and a zero-percent corporate tax rate.
In 2023, Austin ranked as the 25th city in the world for its global startup and scaleup ecosystem. According to a report by Inc.com, Austin is also the top city for high-growth company density, job creation, population growth, and early-stage funding.
Key industries in Austin include clean technology, manufacturing, creative and digital media technology, and life sciences.
Local companies have an ace-up-their-sleeve when it comes to recruiting candidates: the city itself. Austin is an attractive and popular place to live and relocate, offering a variety of culture and amenities, plenty of space, and a hip, trendy vibe.
The cost of living is rising in tandem with the city's popularity, but it's still notably more affordable than major metropolitan areas. Austin remains lower than the national average in almost every category other than housing, where it is 1% more expensive. Also worth noting is the city's lack of personal income tax.
Q: What city has the most startups in the USA?
A: When it comes to startups, Silicon Valley is still a major player, but many companies are choosing locales outside of the Bay Area because of the high price of living and real estate costs. Austin is growing in popularity, often ranked as the top emerging city for startups because of its high rate of entrepreneurship and job creation.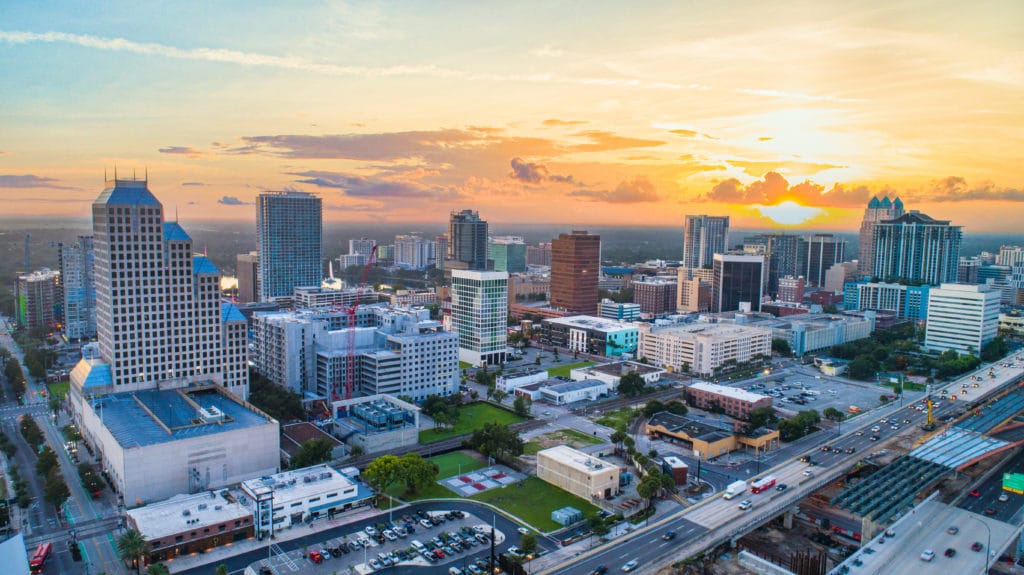 This Central Floridian city has been making waves as a great place for new businesses. Thanks to its density and size, Orlando offers startups the opportunity to be bigger fish in a smaller pond than in oversaturated tech cities like Silicon Valley or NYC.
In addition to the size, Orlando offers credits and grants for companies that work in clean tech, which is attracting many tech startups to the area. One such startup, Finexio, an automated accounts payable solution, is the fastest growing small business in the area, with a current valuation of $100 million.
Businesses that startup in Orlando also have access to seed money, accelerator programs, and a host of business incentives from $20,000 fee waivers to various other programs.
The cost of living in Orlando is roughly 50 percent lower than in NYC or San Francisco, and only five percent higher than the national average. Employees benefit from a rising minimum wage, no personal income tax (or for LLCs).
Quality of life doesn't hurt in Orlando as well. There is a plethora of world-class entertainment in the area (Disney and Universal Studios are just the beginning), top-notch dining, top-rated beaches in short driving distance, and over 200 days of sunshine.
Orlando is also home to many diverse cultural communities, an international airport, and some of the most progressive plans and investments in quality of life for transportation, infrastructure, and competitive projects.
Great cities breed great business — and Orlando is definitely a startup city worth becoming a part of from the beginning.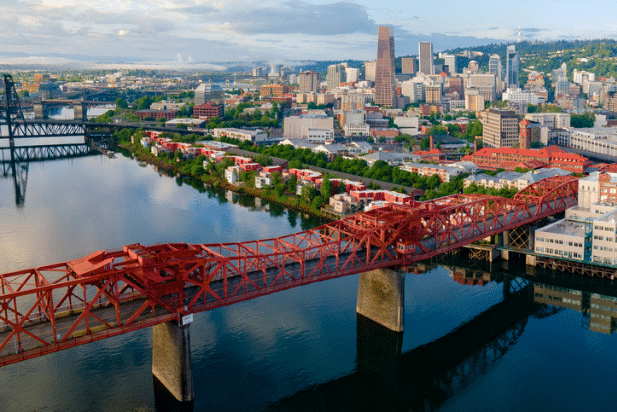 Prior to the pandemic, Portland was making the rounds on lists of best cities to start a business — and it's still a good bet for new businesses.
Part of the reason is the low cost of living, low taxes, accessible public transportation, and smart infrastructure. As a result of those features, the city is extremely attractive to young millennial and Gen Z workers.
Portland's progressive and unique mindset and practices have proved to be a magnet for businesses that share the same priorities. It would be remiss not to mention one of Portland's most popular small businesses, Voodoo Doughnuts. Started by two men who loved the pastries but had no idea how to make them, they soon learned their way around the kitchen and made some highly unconventional masterpieces that now attract customers from around the world.
Manufacturing and outdoor apparel are major players here. Boeing has it largest machining shop located in nearby Gresham, and both Nike and Columbia Sportswear are headquartered in town.
The city's top biggest industry? Tech. Often called Silicon Forest, Portland's total industry output was $25.4 billion with a 50 percent growth in the past decade.
Portland itself is a tech-focused city, with goals to make the locale a "smart city" that has technology incorporated into its infrastructure.

In addition to tech, funded Portland startups are all over the map with companies focused on food, tourism, and more. Oregon corporations are also only taxed on the amount of income received for goods and services sold within the state.
While Portland still has a ways to go to overtake Seattle as the Pacific Northwest's startup city center, it's well on its way.
The cost of living in Portland is still 13 percent less than just north in Seattle, though almost all categories are higher than the national average.
Move to the Best Places to Start a Business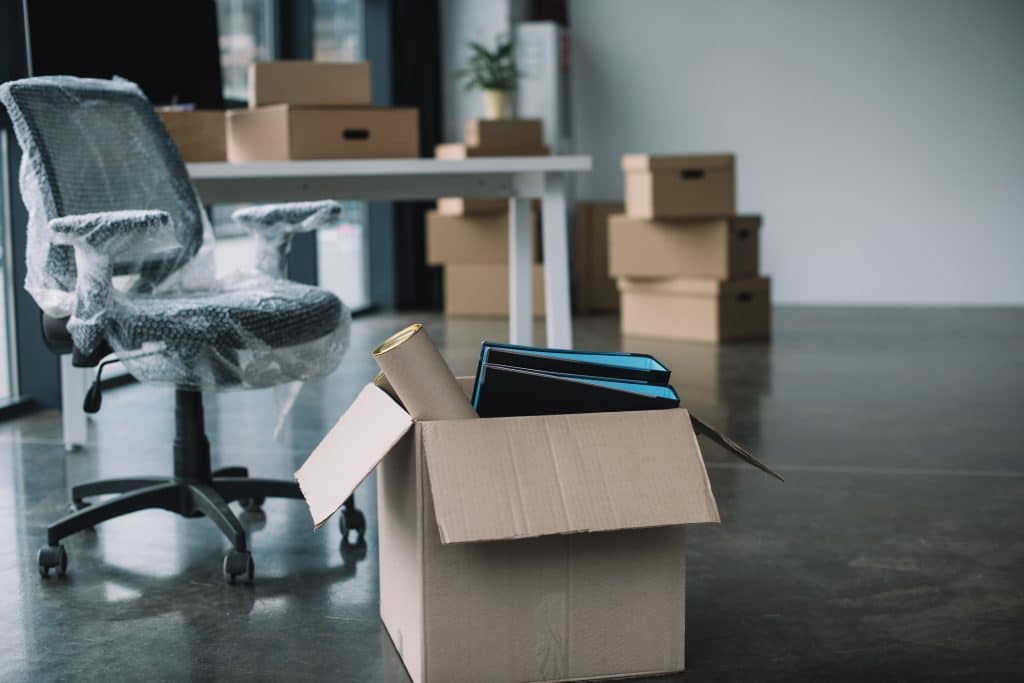 No matter what stage of startup you're in, we're here to help your business grow. However, deciding where to launch a business is only the first step. Moving in talent, bringing in office furniture, and other equipment is a large undertaking.
For business-related moving and storage, PODS has it covered. Get a free online quote to receive a custom quote for your needs, here.
Get a Quote
Choose the service you need
Comments
Leave a Comment
Your email address will not be published. Required fields are marked *