Commercial Moving to Dallas: A Guide for Relocating a Business to the Dallas Area
For decades California has been the golden state for businesses — particularly tech companies. But the staggering rise in the cost of living, high tax rates, and increased risk for natural disasters have caused businesses to rethink their headquarters locations or where to open new retail locations.
If the appeal of the Golden State and other cities and states have begun to tarnish, take a cue from the hundreds of businesses relocating to Dallas.
As of 2021, the Dallas-Fort Worth area boasts 22 Fortune 500 companies — including two companies in the top ten (AT&T in Dallas proper and McKesson in Irving), and relocated newcomers Charles Schwab and CBRE Group.
Here's a sample of top companies that have relocated or expanded to Dallas:
CBRE Group
Charles Schwab
McKesson
Facebook
AT&T
Toyota
Bank of America
American Airlines
Amazon
Read on to learn why the Dallas Metro Area ranks as one of the top cities for business relocations in the United States. We'll also review the best options to move your business and help with the corporate relocation of employees for when you're ready to make the move.
Why Are Businesses Relocating to Dallas?
As the ninth-largest city in Texas, companies who move to Dallas don't need to sacrifice that big-city feel, and neither do their employees. The lower cost of operating and living in Dallas gives both businesses and employees more bang for their buck without restricting access to top amenities.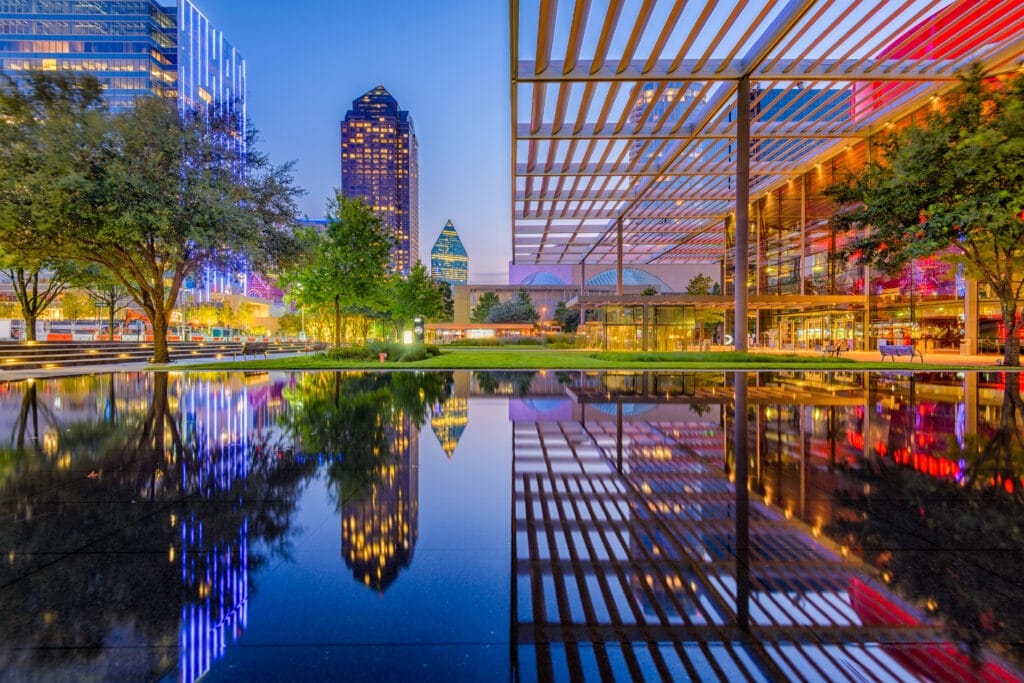 Dallas has also had one of the fastest economic recoveries from the initial impacts of COVID-19 for a U.S. metro area — a proven testament to the determination and savviness of the city.
Good schools, great tax incentives, and a metro area brimming with culture, global connectivity, and green space make it easy to see why so many businesses are being drawn to Dallas.
The Manageable Cost of Living
Texas may have the second-largest economy in the United States, but the cost of living doesn't suffer for it like it does in California and New York.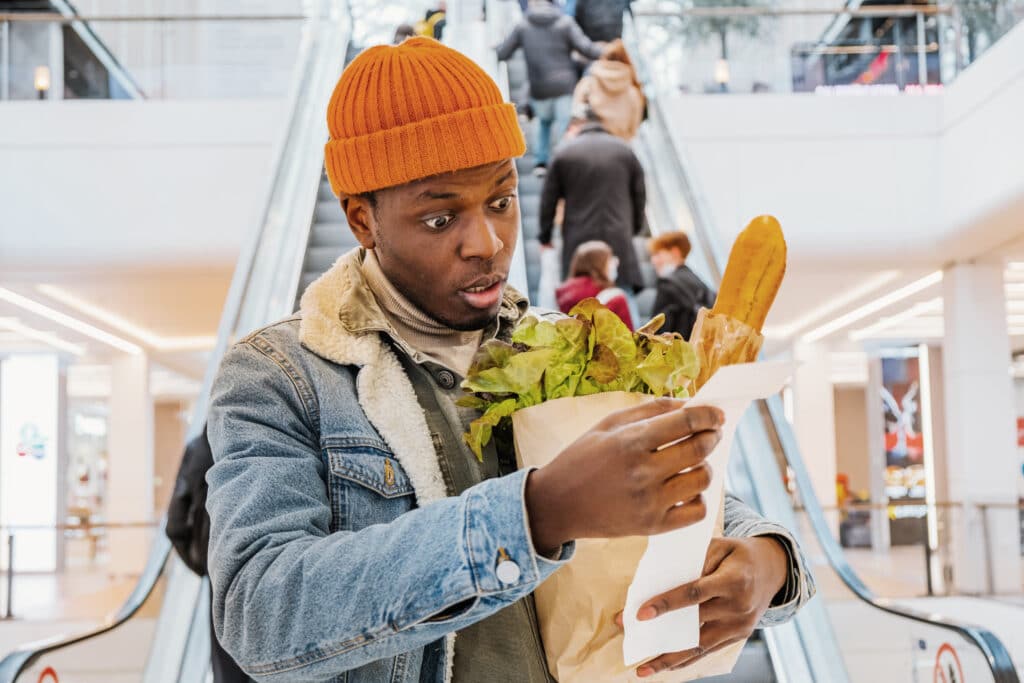 The cost of living and operating in Dallas is 56% less than in Manhattan, 45% less than San Francisco, 25% less than in Los Angeles, and 30% less than Seattle.
Residents and businesses in the Dallas Metro Area have access to a wide variety of history, arts, and culture right at their fingertips.
Highlights of the city include the largest contiguous urban arts district in the United States — the historic Fort Worth Stockyards — in addition to hundreds of parks, restaurants, museums, theater venues, and the Dallas Symphony Orchestra.
Built-in Access to a Diverse Talent Pool
Dallas is home to top-rated public schools, and nearly 20 colleges and universities full of grads ready to add to the already robust local talent pool. Dallas-based businesses get first pick at quality candidates to fill positions.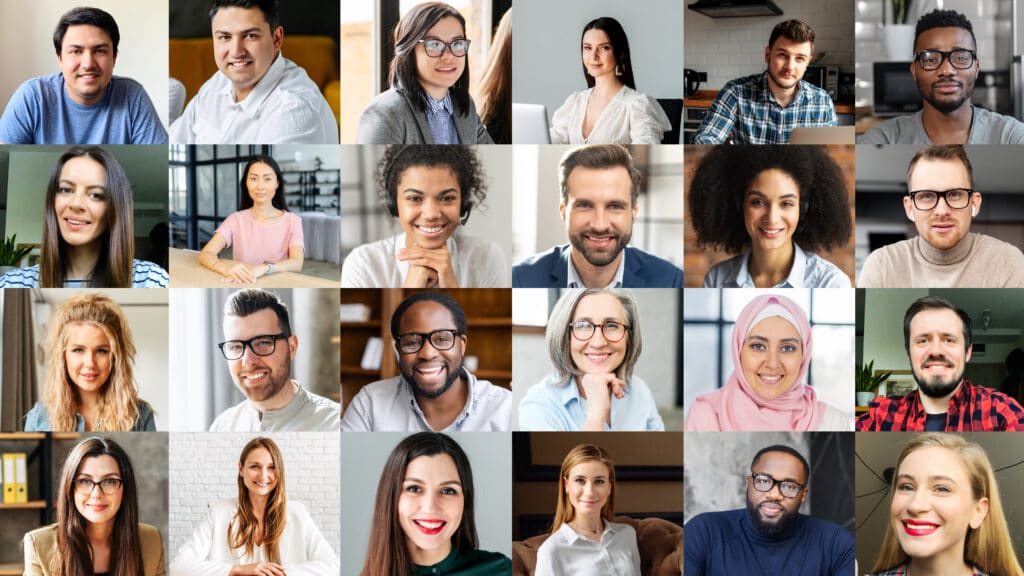 Top industries in the Dallas Metro Area include health services, business, financial services, IT, and telecom.
A few of the best schools in the area include Southern Method University, Texas Christian University, and the University of Texas at Dallas (which happens to have one of the top-ranking IT colleges in the country, according to Niche).
Location, Location, Location
If you're looking for someplace central, yet still well connected globally and within the United States, Texas is a great place to be.
Businesses that operate from Dallas will find the North Texas location within a three-hour direct flight from most major U.S. cities. The Dallas area is home to two major airports, Dallas Lovefield and Dallas-Fort Worth International Airport. The latter is the second-largest airport and one of the top five busiest airports in the country.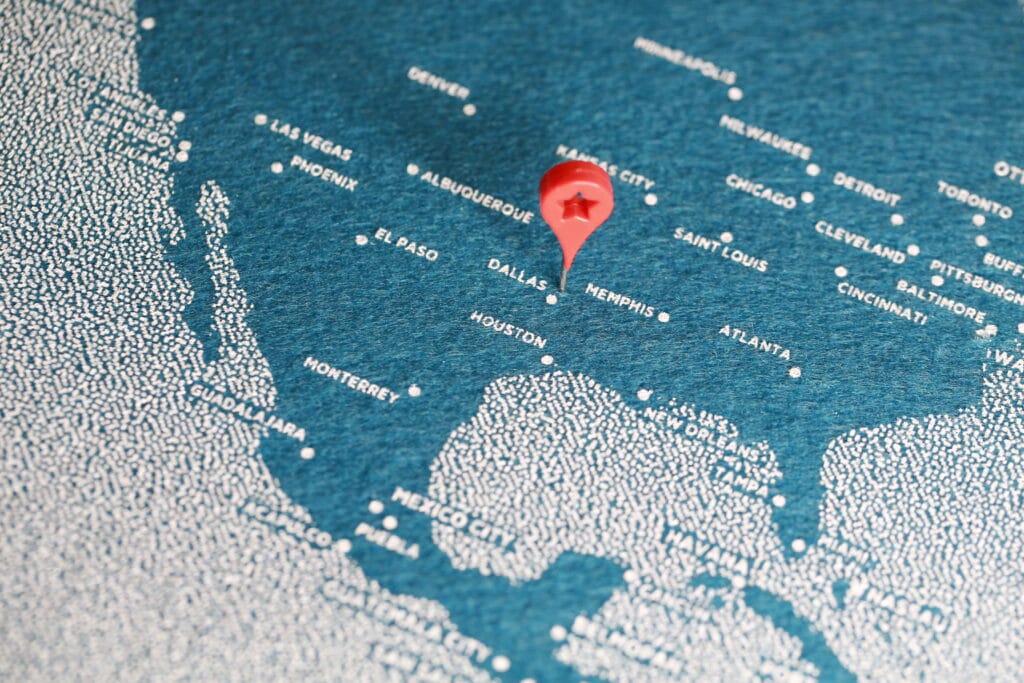 The COVID-19 pandemic has proved that remote work is possible and even productive, so even if your business relocates without your employees, Dallas provides a convenient centralized location for headquarters.
Considering other southern cities as the new home for your business? Read our Atlanta Relocation Guide to see if it's the right city for your business.
Low Tax Rate and Tons of Business Incentives
In addition to having a business-forward mindset, there are also several local and state incentives to help lure in potential businesses to the area. All of the incentives are designed to keep operating costs low in order to give businesses a competitive advantage.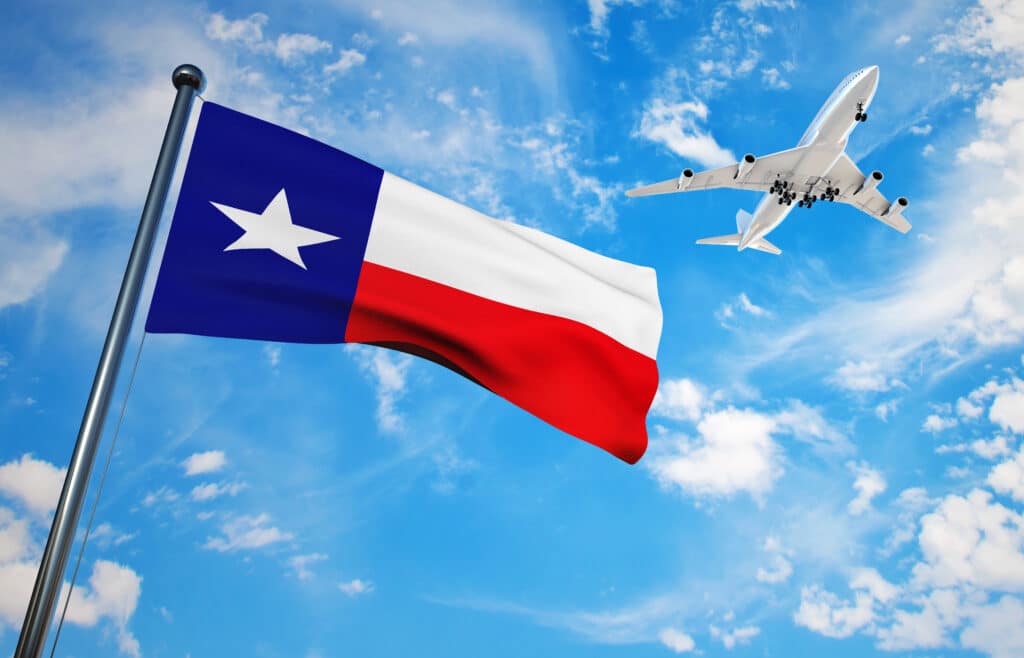 Some local incentives include tax abatements, property tax exemptions on goods that are assembled and stored locally for out-of-state transport, the Economic Development Act (which allows for limitations on property taxes for properties built that create jobs), and grants or loans.
Dallas and the state of Texas also offer relocation and business expansion support by way of grants, property and business tax abatements, tax rebates, and funds for worker training, to name a few.
Furthermore, employees (especially any relocating from high-tax areas like New York City or California) will benefit from the state's zero percent income tax rate.
A Brief Overview of Dallas and Nearby Cities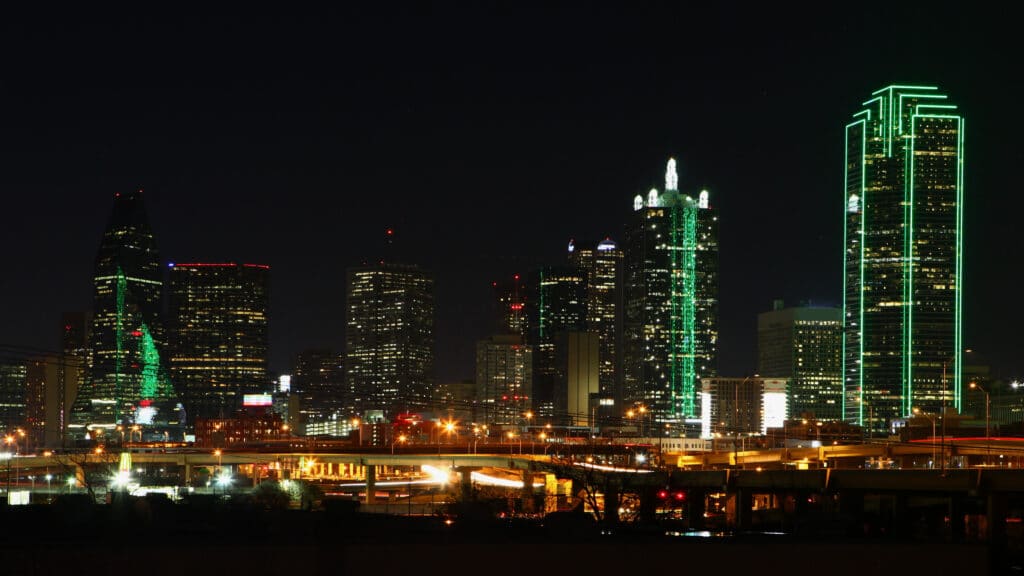 As mentioned, the city of Dallas is home to several Fortune 500 companies (eight to be exact). Texas Instruments, Southwest Airlines, Jacobs, and Builders FirstSource are among those on the list, but you'll also find that 7-Eleven, Neiman Marcus, IBM, and Amazon have operations running out of Dallas.
The Triple D is also steeped in mass appreciation for sports, art, and education. Dallas often surprises people with its level of diversity and history, and almost always wins people over by way of its Tex-Mex specialties.
While public transportation here is lacking, but it's on the list for improvements and expansion. The cost of living in Dallas is higher here than in the surrounding suburbs — and even slightly more than in Fort Worth). For many people, however, it's worth the price of having all the city has to offer in closer proximity.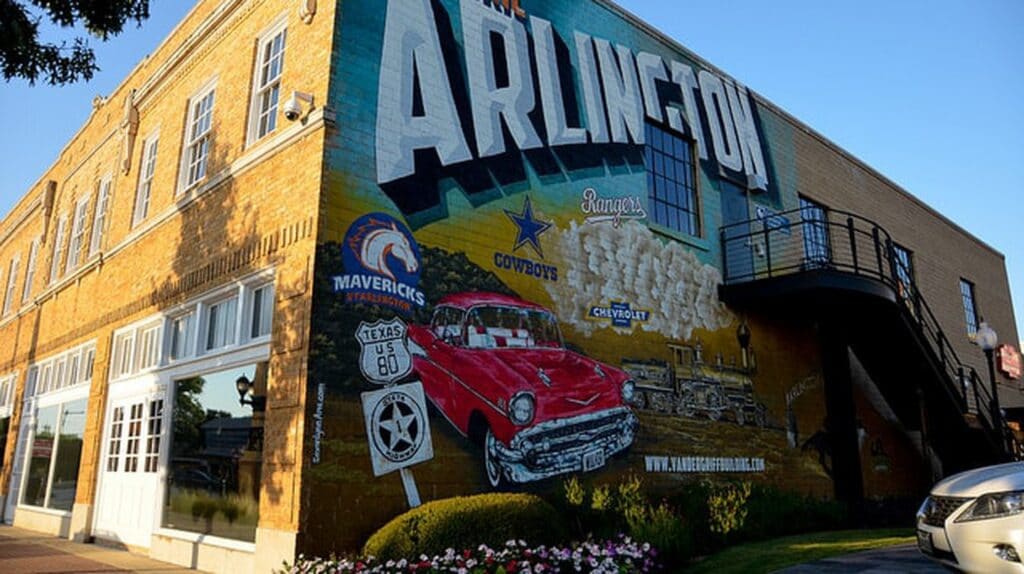 Having a convenient location between Dallas and Fort Worth makes Arlington a sought-after city in the Dallas metroplex. Arlington is popular with young professionals and families. The city is where you'll find the famous Dallas Cowboys tossing the pigskin at AT&T Stadium, the University of Texas at Arlington, and the River Legacy Science Center packed with interactive science exhibits. Six Flags Over Texas, General Motors, and J.P. Morgan Chase are among the top employers in town. Arlington is a great commuter city for employees whose businesses relocate to the area as it's packed with above-average public schools, is fairly diverse, and has a relaxed suburban feel.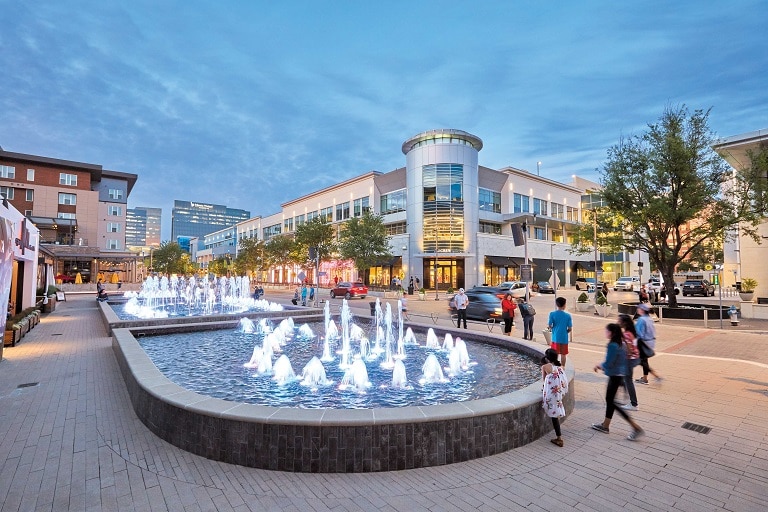 Twenty-five minutes north of Dallas lies Plano, a smaller suburb with under 300,000 residents. Schools here are excellent and the cost of living is lower than in the surrounding cities, while the culture and hubbub of Dallas is just a short drive away. It's a great spot for families and commuters into Dallas who want a suburban space full of parks, biking trails, and friendly neighbors to call home. A handful of Fortune 1000 companies are headquartered here, including Yum China Holdings which made the 2021 Fortune 500 list. Frito-Lay, Zoes Kitchen, and Keurig Dr. Pepper are all headquartered in Plano.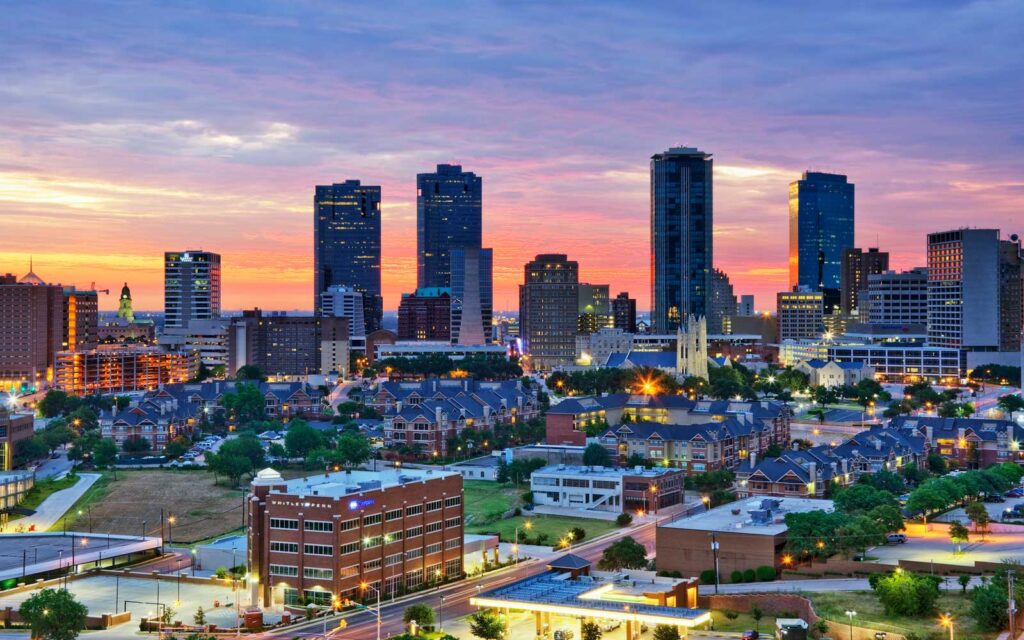 Often bundled together with Dallas, the city of Fort Worth has its own distinct personality that welcomes the quirky and unique. Chock-full of fun and dusty western heritage, the city of Fort Worth is where you can experience a famous Texas rodeo in the Stockyards Historic District, visit the outstanding museums such as the Kimbell Art Museum, hang with over 7,000 animals at the zoo, and tuck into some serious Tex-Mex — all in a single day. Schools here are only slightly above average, so studious families may want to consider relocating nearby suburbs or over in Dallas. American Airlines, a Fortune 500 company, is headquartered in Fort Worth, as is the parent company for brands such as Dickies, RadioShack, and Textron.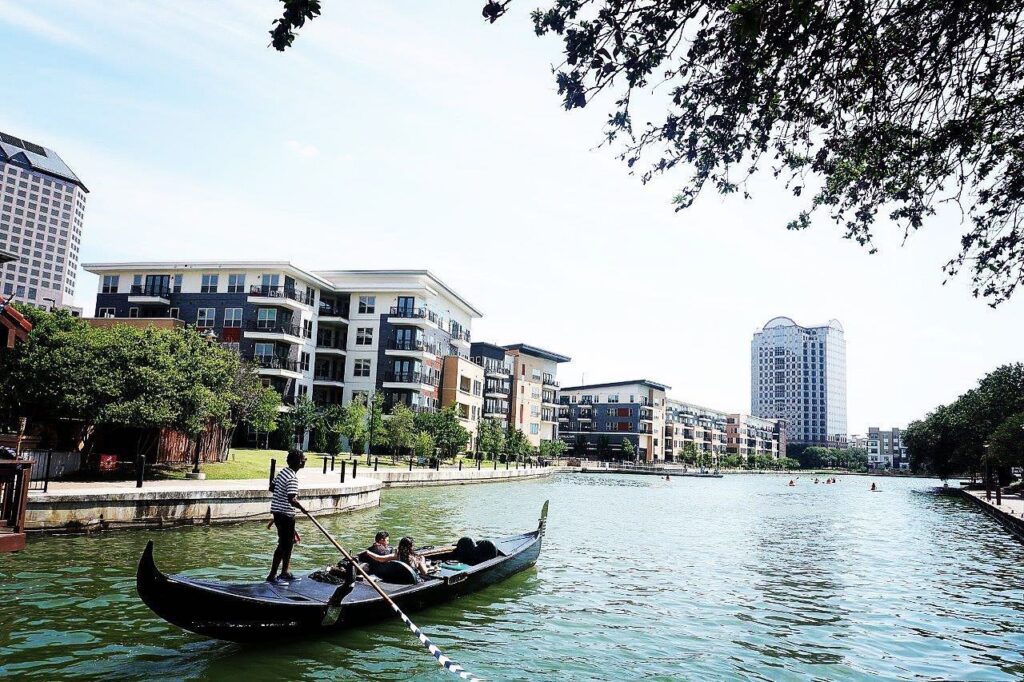 Located just 15 minutes northwest of Dallas, Irving is a fan favorite among folks in the Dallas area. With great public schools, an active nightlife, plenty of parks, and a lively suburb feel, what's not to love? Plus, if you want to be surrounded by success, this is where you'll find the highest concentration of Fortune 500 countries in the Dallas area such as Kimberly-Clark, Fluor, Vistra, and Commercial Metals. Other big companies doing business in Irving? General Motors and Microsoft. This city of roughly 240,000 residents keeps enough of a buzz to stay lively, which makes it a great setting to create a balance of work and play.
Garland is the manufacturing hub for the Dallas metroplex and is home to over 350 manufacturers of goods that are produced locally and then distributed around the world. Sherwin Williams and Stetson are two of the most recognizable names. This town is located about 30 minutes northeast of Dallas and is known as being a great value for homes. Being slightly farther out from the city makes it slightly more affordable than other Dallas suburbs — and very popular with families.
Moving and Business Relocation Costs to Consider
Business moving costs don't start and stop with your company relocating to Dallas. When drafting your budget and considering your options, don't forget to take these other moving costs into consideration.
Cost of formally relocating your company to Dallas
Leasing fees and/or deposits for a new office space
Expenses for employees who will be moving with the company
Possible loss of productivity and revenue during the move
Any marketing expenses involved with letting people know you're moving
Set up costs for the new office (for example, utilities, cleaning, furniture, and IT)
Insurance for the move itself and for employees
Making a personal move to Dallas instead of a business relocation? Before you decide to call Dallas your new home, find out everything you need to know about the city in this article.
Commercial Moving Options for Dallas Business Relocations
When it comes to relocating your business and employees, finding the right commercial moving service to help with your move is almost as important as deciding on where to move. Here's a quick rundown of the pros and cons of the different options to consider for your relocation to Dallas.
Full-Service Movers
This option requires the least amount of labor, time, or management, and is often the fastest relocation option for businesses. It can also be the most expensive, and not all moving companies can provide storage or employee relocation services.
| PROS | CONS |
| --- | --- |
| Best for large businesses | Often the most expensive option |
| Usually the fastest | May not be very flexible when it comes to scheduling, changing dates, or minimums |
| Low level of involvement | Usually has no storage option |
| | Possible hidden or unexpected costs |
| | Limited or no employee relocation assistance services |
Managing the Move Yourself
It might make the most sense to handle the move yourself depending on the size of your business, the number of employees, your budget, and how much free time and resources to devote to the move. However, this option has the most moving parts to manage and can be costly to your company indirectly.
| PROS | CONS |
| --- | --- |
| Often the least expensive option | Labor intensive and time-consuming |
| Best for small businesses with limited physical property and few employees | Requires independent logistics management and resources |
| Gives the most control | No storage options |
| | Possible hidden or unexpected costs |
| | No employee relocation assistance services |
Commercial Moving With Portable Storage
Companies often find that a commercial moving and storage container service like PODS is a good middle ground — especially when they need storage, flexibility, or help with employee relocations. PODS also help by managing moving logistics every step of the way.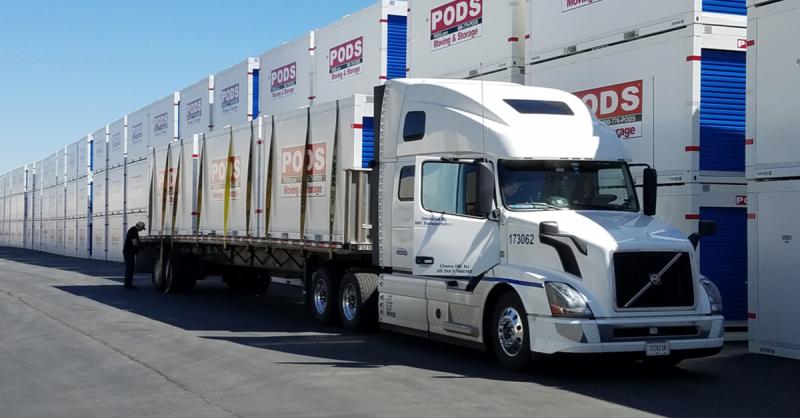 Some benefits of using our portable moving and storage container service include:
Nationwide trucking network
Flexible scheduling, rescheduling, and cancelations
On-site and off-site storage options available
Over 20 years of experience assisting in company relocations
Lowest damage claim rate in the industry
Customized employee relocation services available
Adaptable solutions for most business sizes and budgets
Moving with a portable container service like PODS to take care of the details allows you to focus on the important stuff — like your business — and move at your own pace on a timeline that suits you.
When your company is ready to move, look to PODS as the relocation solution. Check out the Dallas commercial moving services we offer.
[maxbutton id="3"]
RELATED ARTICLE: 4 Corporate Relocation Trends for 2022
Get a Quote
Choose the service you need
Comments
Leave a Comment
Your email address will not be published. Required fields are marked *