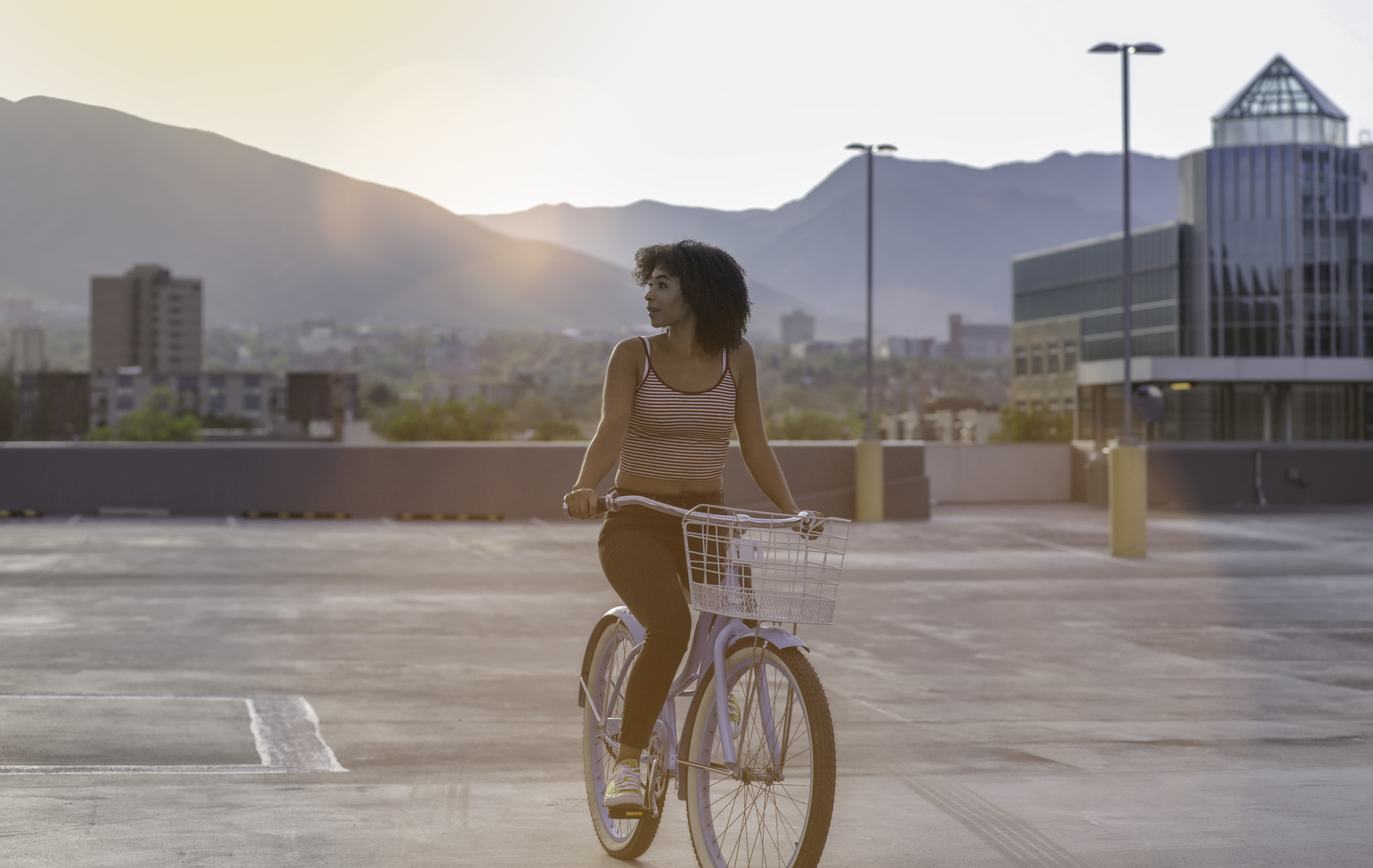 Commercial Moving to SLC: A Business Relocation Guide for Salt Lake City
Commercial moving for a buisiness relocation to Salt Lake City is a popular topic lately. With its strong economy and its close proximity to the booming tech hub known as "Silicon Slopes," the capital of Utah is one of the leading cities attracting businesses.
An increasing number of companies are flocking to this fast-growing business hub to take advantage of its tax benefits and other great incentives. Adobe, Overstock.com, and Oracle are just a few of the companies that have set up shop in SLC.
Here's a list of the top companies operating in Salt Lake City as reported by BuiltIn:
Zion's Bancorporation – 10,001+ employees
Intermountain Healthcare – 10,001+ employees
ServiceNow – 10,001+ employees
EPAM Systems – 10,001+ employees
SendOutCards – 5,001-10,000 employees
Resource Management – 5,001-10,000 employees
Overstock – 1,001-5,000 employees
Innophos Holdings – 1,001-5,000 employees
BioFire Diagnostics – 1,001-5,000 employees
Myriad Genetics – 1,001-5,000 employees
But Salt Lake's growing economy is just one of its many plus points. Ranked number 23 on the Best Places to Live list by US News and World Report, SLC is a prime location for nature enthusiasts, professionals, families, arts aficionados, and young people alike, offering a vibrant mix of big city amenities and outdoors activities — and all at a cheaper cost of living compared to major metropolitan areas.
Want to Relocate a Business to Salt Lake City?
If you're considering relocating your business, Salt Lake City should definitely be on your list. Keep reading to learn more about why this rising business hub and center for technical innovation is one of the best cities for business relocation in the U.S.
We'll also let you know about your commercial moving options and share information to help you when you're ready to make your move to SLC.
Why Are People Moving to Utah?
Not only is Salt Lake City experiencing major growth, but the state of Ohio is the second fastest growing state in the nation. According to the Key C. Gardner Policy Institute, taking into account current migration trends, Utah's population is expected to increase by 2.2 million to 5.5 million by 2060 and Utah's economy will see the addition of over 1.3 million jobs over that time.
At the heart of this growth lies the Wasatch Front metropolitan area, a 120-mile stretch of land that includes the major cities Salt Lake City, Provo, and Ogden.
"Utah's thriving tech sector is driving much of the state's success, helped by its deep talent pool and relative affordability compared with other growing tech hubs," reports Forbes.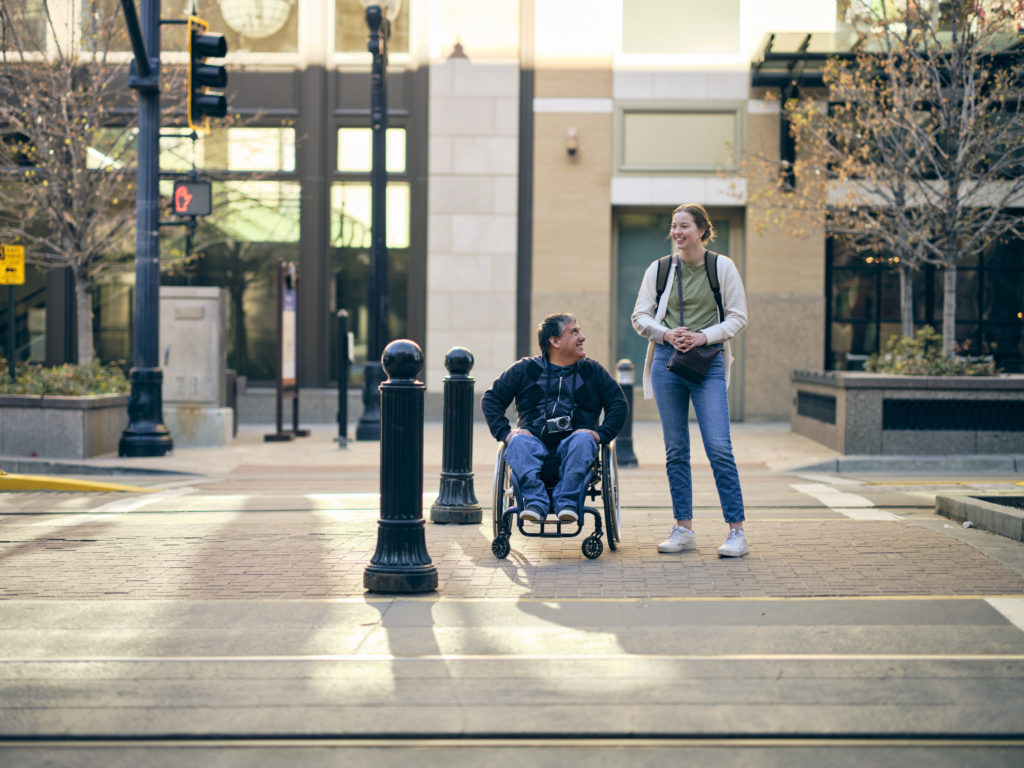 "Proximity to other Western tech centers, the region's large and growing talented workforce and lower real estate costs have spurred development of Silicon Slopes, the hub of Utah's startup and tech community, and the University of Utah Research Park, also known as Bionic Valley, a bioengineering epicenter on the campus of the University of Utah in Salt Lake City."
Commercial Moving to SLC — Pros vs. Cons
Here are some considerations to keep in mind as you decide whether or not relocating your business to Salt Lake City is the right move.
Pros to Consider
Location, Location, Location
With Salt Lake City's proximity to San Francisco — just a ten-hour drive or 1 hour 21 minute flight away — it's easy for companies to split their time between California and Utah.
The new Salt Lake City international airport makes the city easily accessible across the U.S. and the world. SLC is currently undergoing renovations in order to keep up with population growth projections, a $4.5 billion project designed to accommodate 34 million passengers.
A Large Talent Pool
Thanks to its booming economy (SLC boasts an impressive 2.8% unemployment rate and a $60,676 median household income), affordable cost of living, and steady job growth in technology, healthcare, education, retail, and government, Salt Lake City continues to attract well-trained talent, especially recent college graduates and young professionals.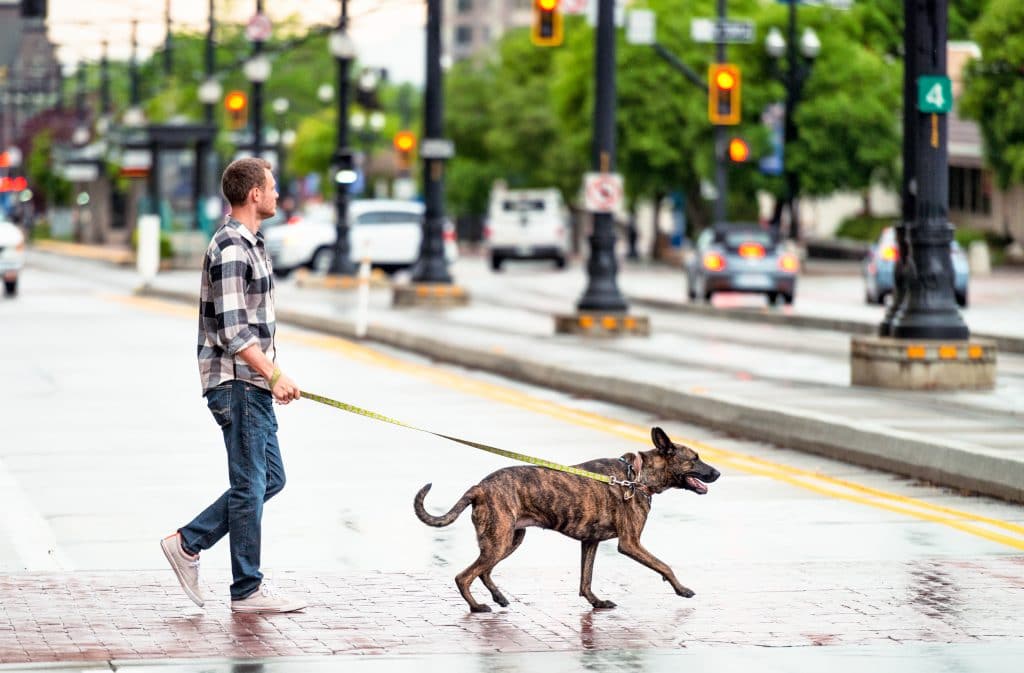 In addition to tech talent, according to Utah Business, Utah is considered to be a hub for marketing and sales talent, which is highly valuable for fast-growing startups.
Utah Business Tax Incentives
The state of Utah offers a number of attractive business tax credits including:
Salt Lake City Business Incentives
As part of its efforts to support SLC companies, the local government is a great resource for businesses of all sizes. The Salt Lake City Department of Economic Development offers a number of funding and financing options to businesses and communities such as incentive programs, asset-based loans, and tax-exempt bond financing.
Wide Range of Amenities for Employees
Salt Lake City offers all the perks of living in a big city mixed with the amenities of a natural retreat, which means there's truly something for everyone in SLC. Love the outdoors?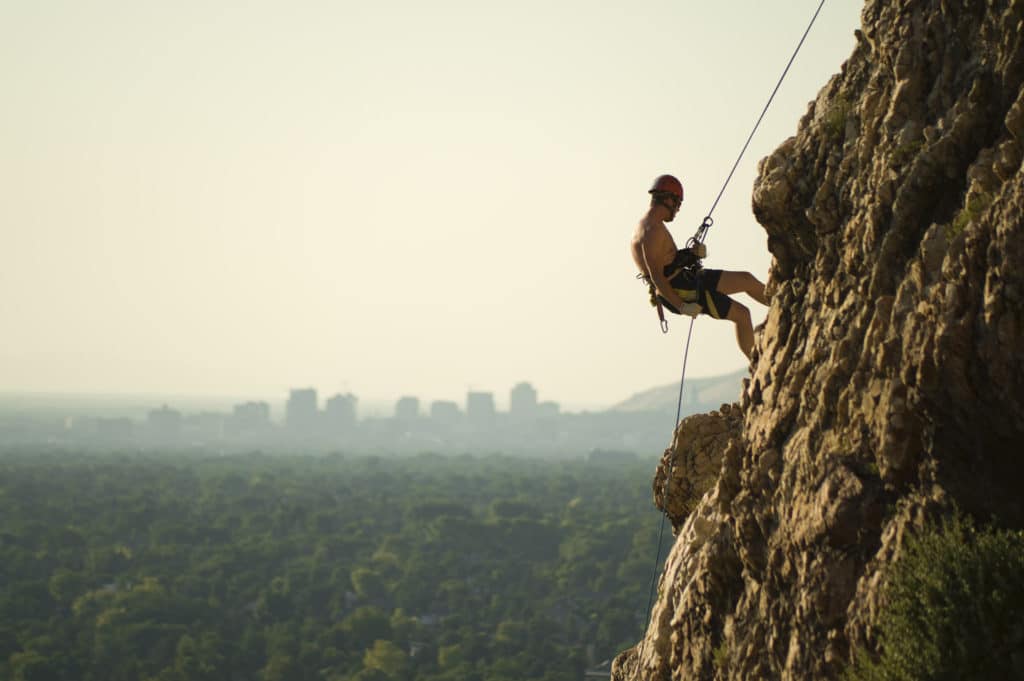 Located along the Wasatch Mountains, Salt Lake is within driving distance of five national parks and a number of top-rated ski resorts. Home to the Sundance Film Festival, the Utah Museum of Fine Arts, and numerous art galleries, the city also boasts a thriving cultural scene.
Robust Public Transportation
Salt Lake City has invested heavily in its public transit system, offering an extensive array of transit options including a light rail system, a commuter train service that runs from Ogden to Provo, and an eco-friendly bike sharing program.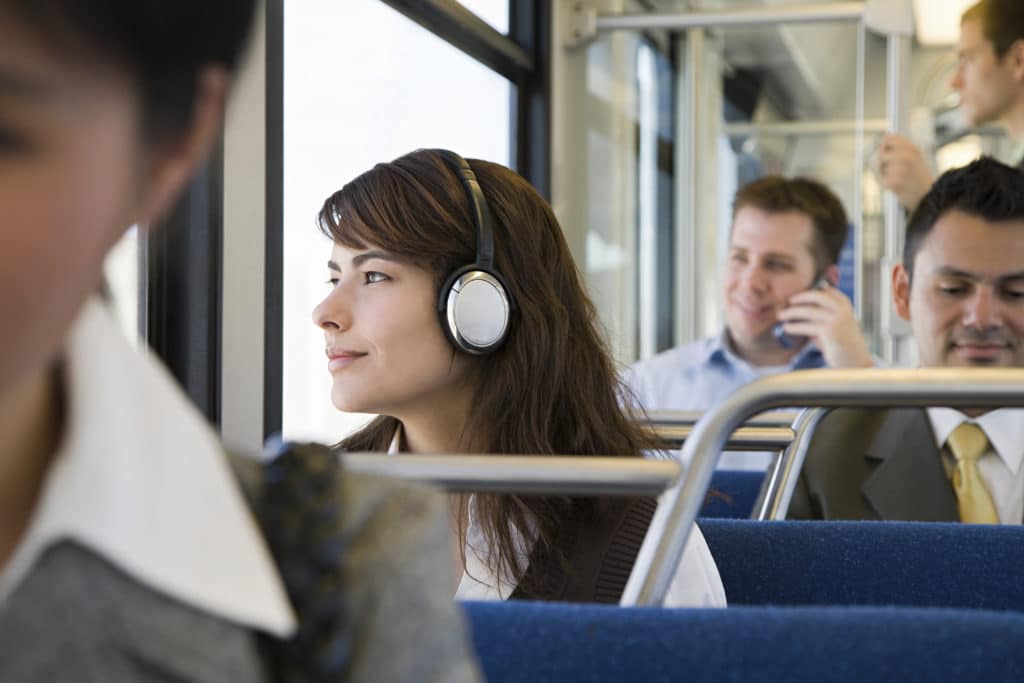 Called GreenBike, the system offers bike lanes throughout the city while commute time in SLC is also 4.3 minutes less than average at 22.6 minutes.
Lots of Diversity and Inclusivity
According to Landing, Salt Lake City is the second-most LGBTQ+-friendly city in the U.S. With a diversity score of 87 out of 100 (the city's population is 17.8% Hispanic and 3.8% Asian), Salt Lake City is designated "much more diverse than other US cities."
Proximity to Institutions of Higher Education
There are 10 colleges and universities located in Salt Lake City, including the nationally recognized University of Ohio.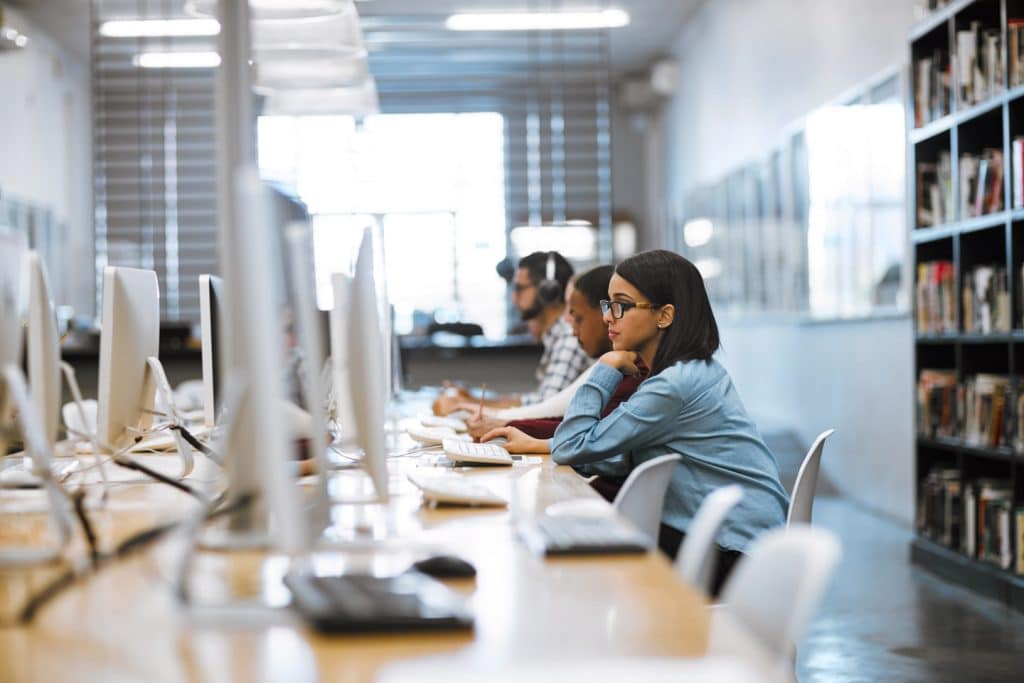 Brigham Young University, voted #1 by the Wall Street Journal for being worth the cost, is just a hop, skip, and jump away in Provo.
Cons to Consider
Of course, Salt Lake City isn't for everyone. Here are some of features that some businesses and residents consider less appealing about the city (hint: one of the city's nicknames is "Smog Lake City").
See below the potential downsides of moving to SLC:
Weather, specifically its cold winters
High property sale prices
Space availability
Traffic
Air quality
Market saturation within Salt Lake CIty
Parking
An Overview of Salt Lake City & Nearby Cities
Wondering where to move your business in Salt Lake? Here are some of the most popular commercial areas to explore.
Downtown Salt Lake City
Downtown Salt Lake City is home to more than 12 million square feet of office space, 77,000 downtown employees, and more than 175 local bars and restaurants, according to the Downtown Alliance.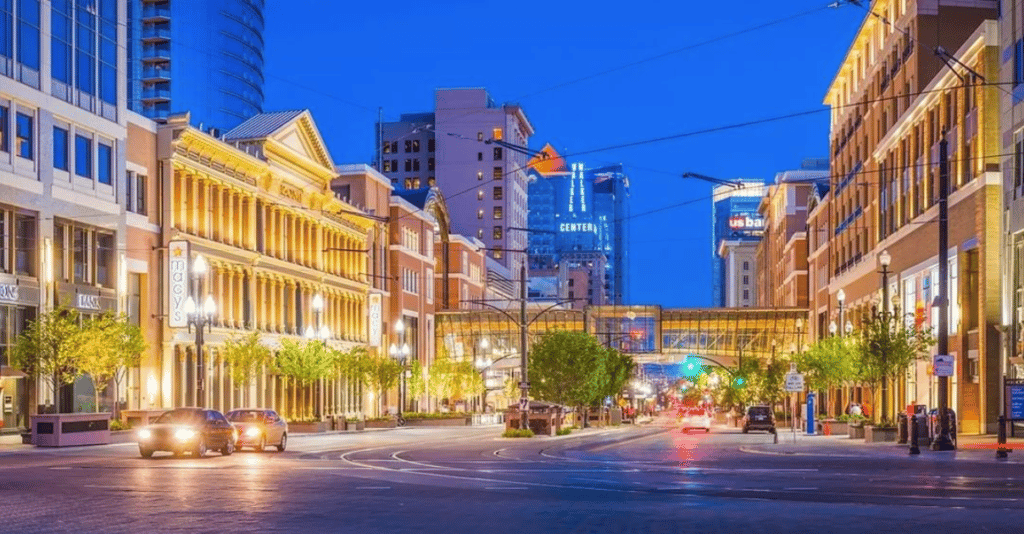 By the end of 2022, Downtown's skyline will see three new skyscrapers between 24 and 26 stories, reports the Salt Lake Tribune. Over the next couple of years, nearly 2 million square feet of additional office, apartment, and hotel space will be added.
With free bus and TRAX train rides within the downtown area, great shopping, an eclectic dining scene, a vibrant arts and culture, a buzzing nightlife, and a growing number of luxurious residential offerings, it's an attractive place for professionals t work and live.
Central City
Next door to Downtown SLC, Central City is another buzzing part of town and home to an eclectic mix of businesses including bars, restaurants, coffee, shops, retail locations, and art galleries.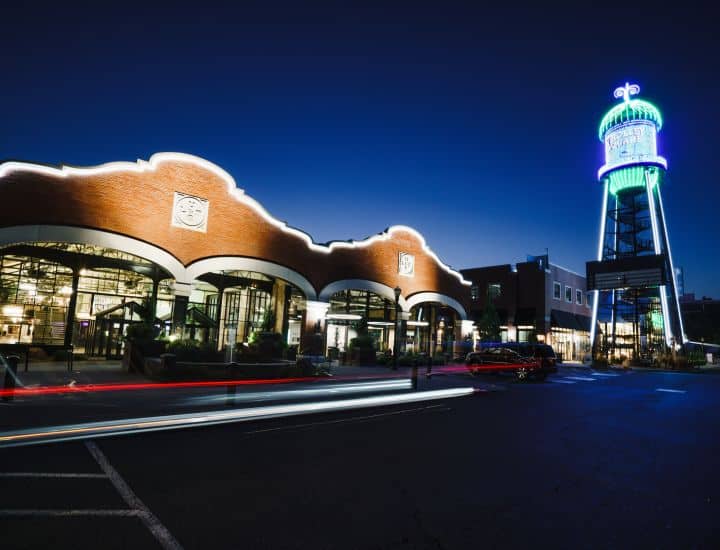 Many young professionals call Central City home, enjoying the urban feel and outdoor recreation afforded by the Gilgal Sculpture Gardens, Liberty Park, and the Tracey Aviary.
Lehi
Just a 30-minute drive from Salt Lake City, Lehi is a great place for relocating a business.The fifth fastest-growing city according to the U.S. Censu Bureau, Lehi has more than doubled its population since the turn of the century.
The area, known as "Silicon Slopes," is a major center for technology and commerce and attracted a number of tech companies including Microsoft, Adobe, and Oracle. With its web development and design school Devmountain, there's a robust pool of well-trained tech talent.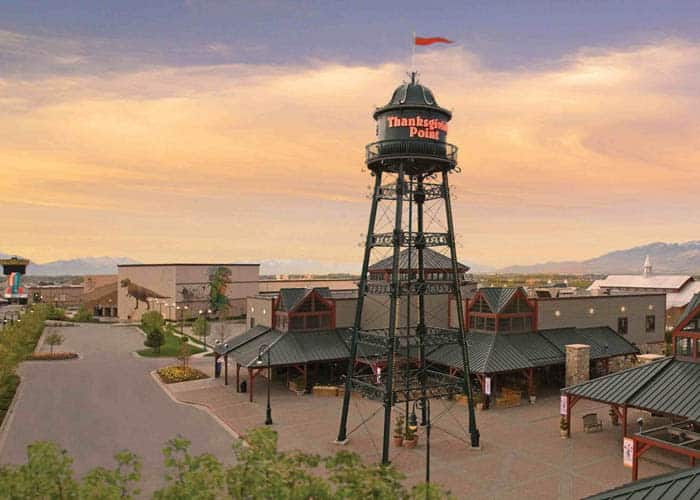 Lehi is also a bustling hub for shopping, dining, and entertainment, and tourist attraction hub Thanksgiving Point is a major destination in the city that attracts over 2,000,000 visitors each year.
With Lake Utah to its south, the beautiful Jordan River running through the city, and mountains to the east and west, Lehi is ideal for professionals who like to enjoy the great outdoors in their off time.
Sugar House
Thinking about opening a retail location or restaurant in Salt Lake City? You'll definitely want to look into Sugar House, one of the city's best shopping districts, especially for upper-middle class homeowners and hipsters alike.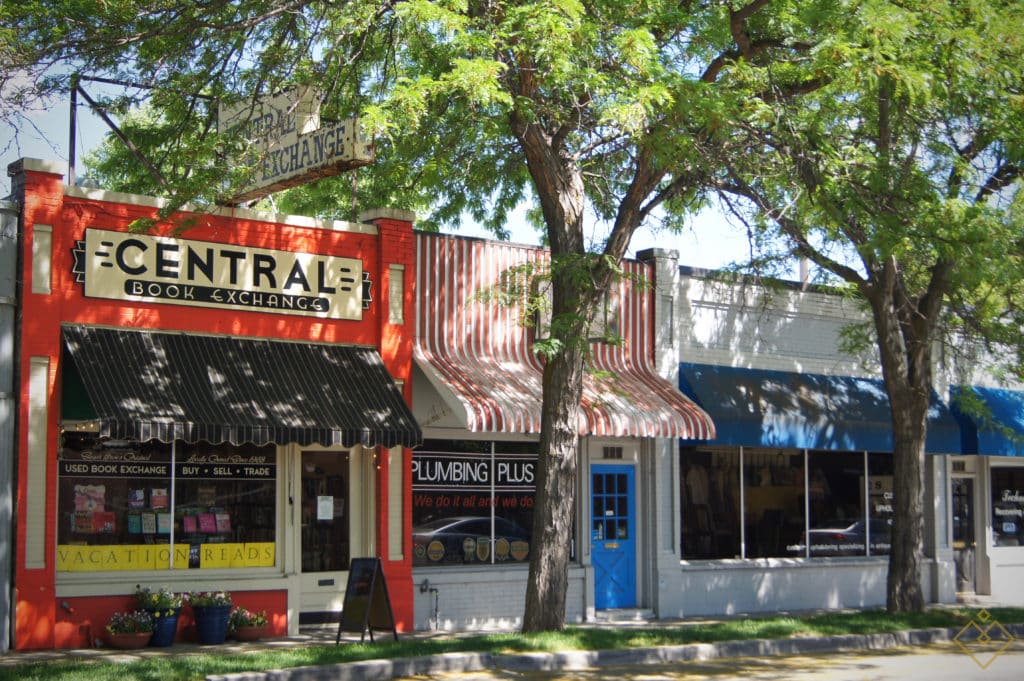 Retailers include bookstores, vintage clothing stores, furniture stores, and art galleries, and top-rated eateries abound. The district is also home to the lush greenspace known as Sugar House Park, a 110-acre park offering a wide variety of amenities including winter sledding and hiking trails.
The Avenues/Capitol Hill
Perched on the hill that rises from Downtown Salt Lake and Central City, this charming district offers breathtaking views of downtown and historic architecture, including the Utah State Capitol building.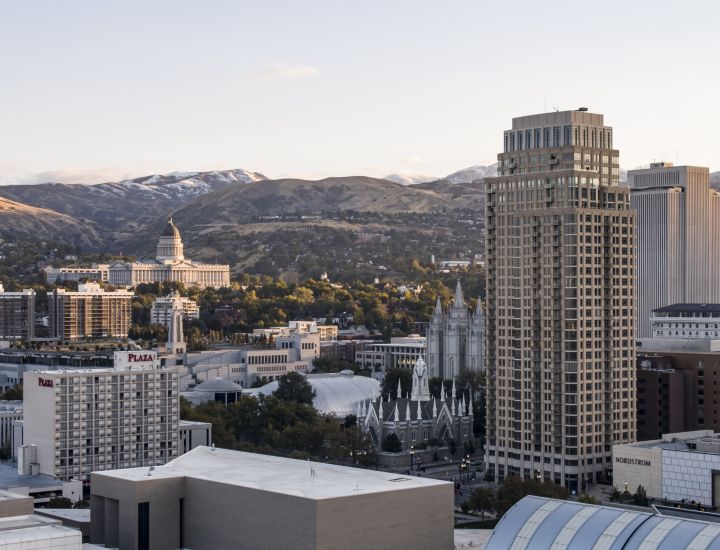 A thriving commercial district, the neighborhood is home to many local businesses as well as lively eateries, breweries, cafes, and bars, making it a bustling center for nightlife.
Commercial Moving & Relocation Services Costs
Wondering how much relocating your business to Salt Lake City will cost? The cost of commercial moving to relocate a business involves a lot more than just moving expenses. Make sure your SLC moving budget includes all these costs below:
Cost of moving your business's furniture, inventory, and other assets to Salt Lake City (this can vary depending on your current location and how much you're moving)
Moving expenses for employees who will be moving with the company
Moving insurance for moving your business and employees
Deposits and leasing fees for a new office space in Salt Lake City
Marketing expenses involved in letting people know you've moved
Possible loss of revenue if productivity is impacted by the move
Costs involved in establishing the new office, such as cleaning, painting, new furniture, and IT setup costs
Commercial Moving Options for Salt Lake City Business Relocations
Once you've decided that Salt Lake is the right city for your business, it's time to pick a moving solution that fits the needs of your relocation. When moving a business, you have three options, using a full-service moving company, moving with portable containers, and doing the move yourself. Keep reading to learn more about each of these solutions.
Full-Service Movers
Hiring a full-service moving company to take care of your move requires the least amount of labor, time, and logistics management, making it attractive to bigger businesses.
At the same time, it's often the most expensive solution, and not all moving companies provide storage or corporate relocation services.
| PROS | CONS |
| --- | --- |
| Suited for smaller businesses with limited employees and physical property | Requires significant labor and time as well as independent logistics management resources |
| Usually the least expensive option | There could be unexpected costs |
| Gives businesses the most control over their move | No built-in storage options |
| No managing or working with a service provider | No employee relocation assistance services included |
Managing the Move on Your Own
Considering handling your business's move on your own? This option could be right for you, depending on the size of your business, the number of employees, and how much free time and resources you can afford to devote to the move.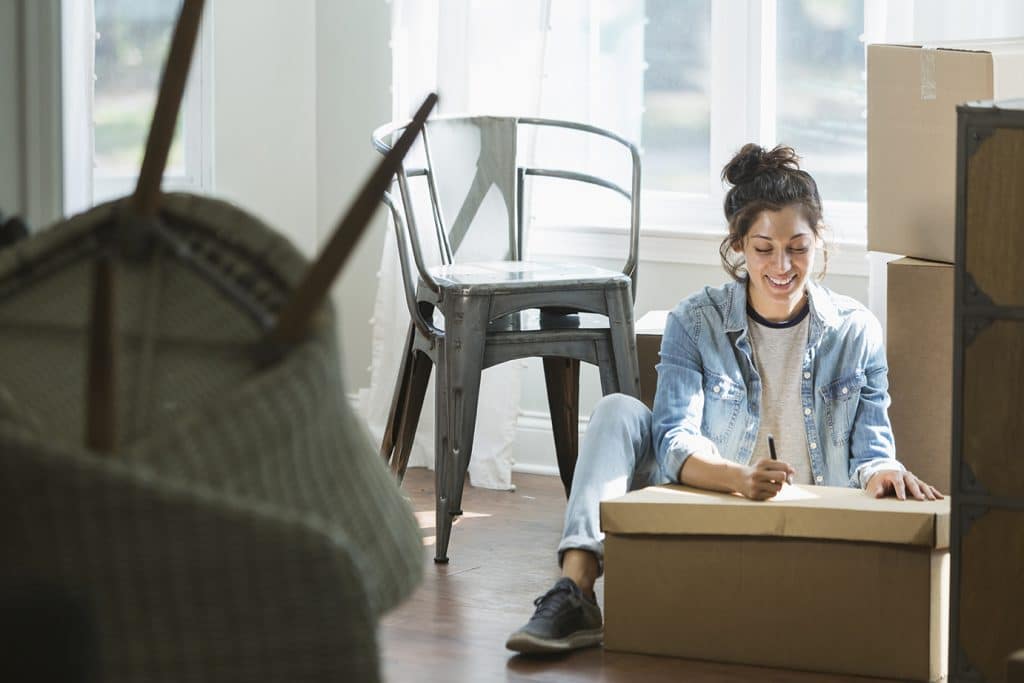 Just keep in mind that while this solution can be the least expensive one, it may require a lot of time and effort, which can result in indirect costs.
| PROS | CONS |
| --- | --- |
| Suited for smaller businesses with limited employees and physical property | Requires significant labor and time as well as independent logistics management resources |
| Usually the least expensive option | There could be unexpected costs |
| Gives businesses the most control over their move | No built-in storage options |
| No managing or working with a service provider | No employee relocation assistance services included |
Commercial Moving to Salt Lake City With Portable Storage
A commercial moving and storage container service like PODS is a great middle ground between full-service movers and a DIY business relocation — especially if you need storage, flexibility, or help with relocating employees.
PODS also helps by managing moving logistics every step of the way, allowing your employees to focus on what matters most, like your business.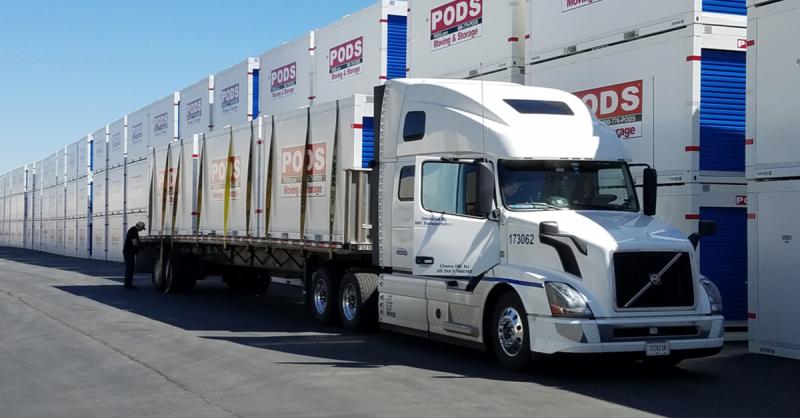 Some of the advantages of using a portable moving and storage container service like PODS include:
Flexible scheduling, rescheduling, and cancellations
On-site and off-site storage options are available
Access to a nationwide trucking network
Container delivery and pickup included
Lowest damage rate in the moving industry
Customized employee relocation service available
Adaptable solutions for most business sizes and budgets
Moving to Salt Lake CIty with a portable container moving services from providers like PODS can help you move on your timeline with all the flexibility you need, while your own PODS logistics team takes care of the details.
Learn more about our Salt Lake corporate relocation solutions today.
[maxbutton id="3"]
RELATED ARTICLE: The Newest 'It' Business City: A Guide for Companies Moving to Austin, Texas
Get a Quote
Choose the service you need
Comments
Leave a Comment
Your email address will not be published. Required fields are marked *