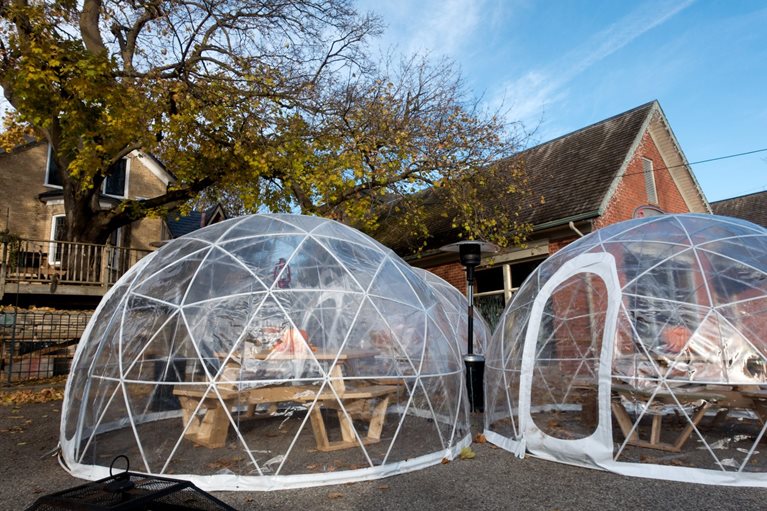 How Commercial Storage Containers Help Restaurants With Outdoor Dining Setups
The challenges of the COVID-19 pandemic served to highlight the agility and creativity of the foodservice industry.
In the initial weeks and months of lockdown, many restaurants and bars leaned in heavily on delivery and contactless and curbside pickup options due to indoor dining closures.
As restrictions eased, physically-distanced outdoor dining was often the first permitted option for restaurants to host patrons — even during the winter months.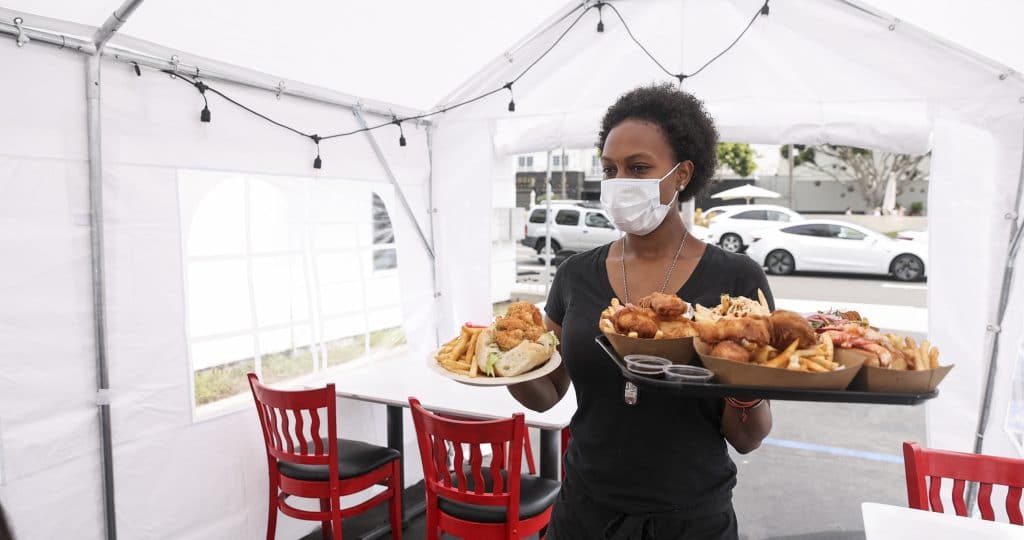 Due to the pandemic, many establishments flexed their agility with creative outdoor dining setups that transformed untraditional, available spaces built for other purposes into outdoor dining areas.
In this article, we'll explore the successful outdoor dining approaches we've seen. We'll also take a look at why some of these trends may become a permanent fixture in the dining scene — and how utilizing storage containers can help make setting up outdoor dining for your business a breeze.
8 Examples of Successful Outdoor Dining Setups
Outlined below are a few ways many restaurants have enhanced their outdoor dining area (including some innovations that are exclusive for rain and cold weather):
Transforming untraditional paved spaces outside restaurants (e.g., sidewalks and parking lots)
Adding plastic dividers between tables in outdoor restaurant seating areas
Covering existing outdoor dining areas with heaters
Installing individual dining "igloos"
Creating dining container "pods" (see this case study on Fiamme Pizza in Chicago)
Implementing a window service ordering option
Making dedicated buildings or units for curbside pickup and takeout
Offering DIY to-go kits for picnics and cocktails
While some of these solutions, such as DIY to-go kits and window service, may have been easy and affordable enough to implement quickly, the majority of these outdoor dining solutions highlighted above require a significant investment.
Setting up any custom dining space (such as igloos or covered areas), building new outdoor structures, and purchasing new materials and outdoor restaurant furniture (e.g., heaters, lighting, tables, and chairs) are not cheap.
This investment of commercial outdoor furniture alone is causing restaurants to look at "temporary" outdoor dining setups now as permanent options, if sometimes seasonal.
In fact, many outdoor dining options have become standard for customers who now view them as standard practice. It's not difficult to see why these agile outdoor dining setups are likely to outlive the COVID-19 challenges that invented them.
Commercial Storage Containers for Outdoor Dining
Using commercial storage containers can help minimize stress, increase organization, and keep interior space free for indoor dining and necessary supplies when creating a new outdoor dining setup.
For example, PODS containers offer dynamic solutions when it comes to alternative outdoor dining arrangements.
Our weather-resistant containers are ideal for on-site restaurant storage of seasonal setup materials such as heaters, fans, umbrellas, tarps, or outdoor restaurant furniture during new construction.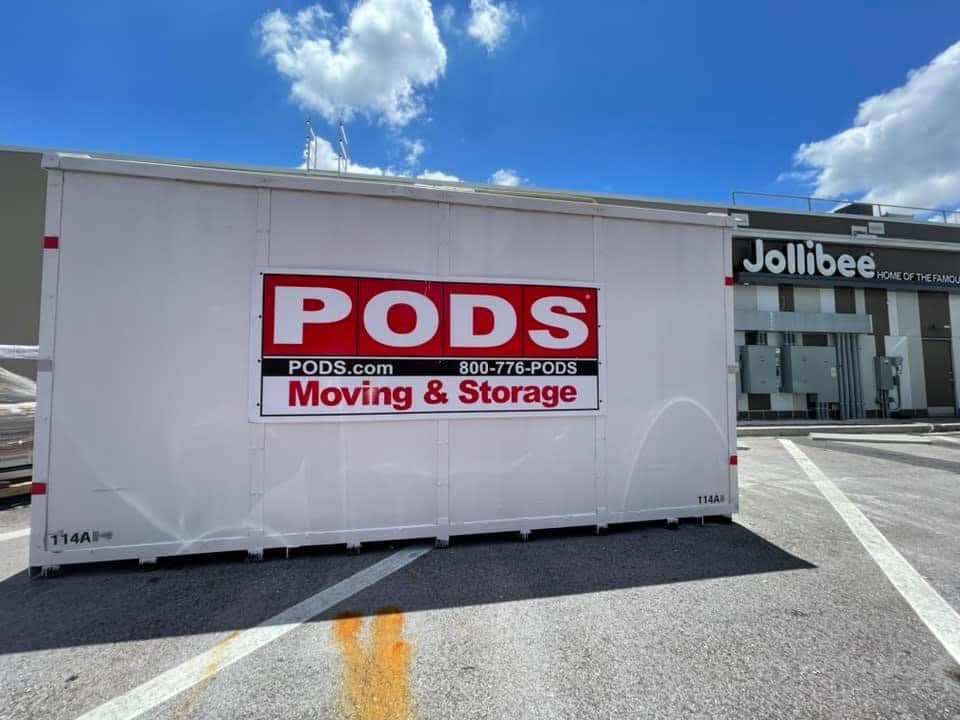 PODS containers can also be transformed into individual dining units, used as contactless curbside pickup points, or converted into dedicated units for takeout orders.
The possibilities never end, with the potential for even creating pop-up bars or DJ areas for parking lot dining setups.
PODS for Business is a flexible and affordable solution beyond restaurant storage that helped the restaurant industry pivot during the COVID-19 pandemic — and we're here to help your restaurant or bar stay relevant and remain innovative long after.
To learn more about how PODS can help your dining establishment, take a look at the restaurant moving and storage solutions we offer.
[maxbutton id="1"]
RELATED ARTICLE: 3 Ways Storage Containers Keep People Dining in Restaurants During COVID-19
Get a Quote
Choose the service you need
Comments
Leave a Comment
Your email address will not be published. Required fields are marked *