A corporate relocation move is when a business pays for an existing employee or new hire to move to a new city for work. Corporate relocation companies help make this process easier by assisting businesses and their employees throughout different steps of the process.
Make no mistake the corporate relocation industry is big — it has a market size of 14 billion dollars. The continued growth in the employee relocation market is due to the 2020 housing boom, COVID-19 pandemic, and overall increase in remote working options.
At the beginning of the COVID-19 pandemic, relocation industry statistics indicated one of the top moving trends was a mass exodus from major U.S. cities during 2020. However, more recent research reveals the increase in the overall number of people that moved out of big cities in 2020 was a less than a five-percent jump.
This is good news for companies with headquarters or offices in major cities who are looking to recruit top talent for jobs in big cities or move to a remote work program. Read on to learn about how companies are taking control of the new normal with these four relocation trends for 2022.
1. Companies are shifting to remote work or hybrid work models.
One of the most immediate ways the COVID-19 pandemic changed the way we work was from where we work. Work-from-home and remote work office models spiked shortly after the pandemic began, and it's a trend that experts believe is here to stay.
According to data from Gallup, a global analytics and advice firm, sixty-nine percent of workers were already working from home either part-time or full-time by May 2020. Eighteen months later, the company's September 2021 poll revealed 45 percent of workers were still remote.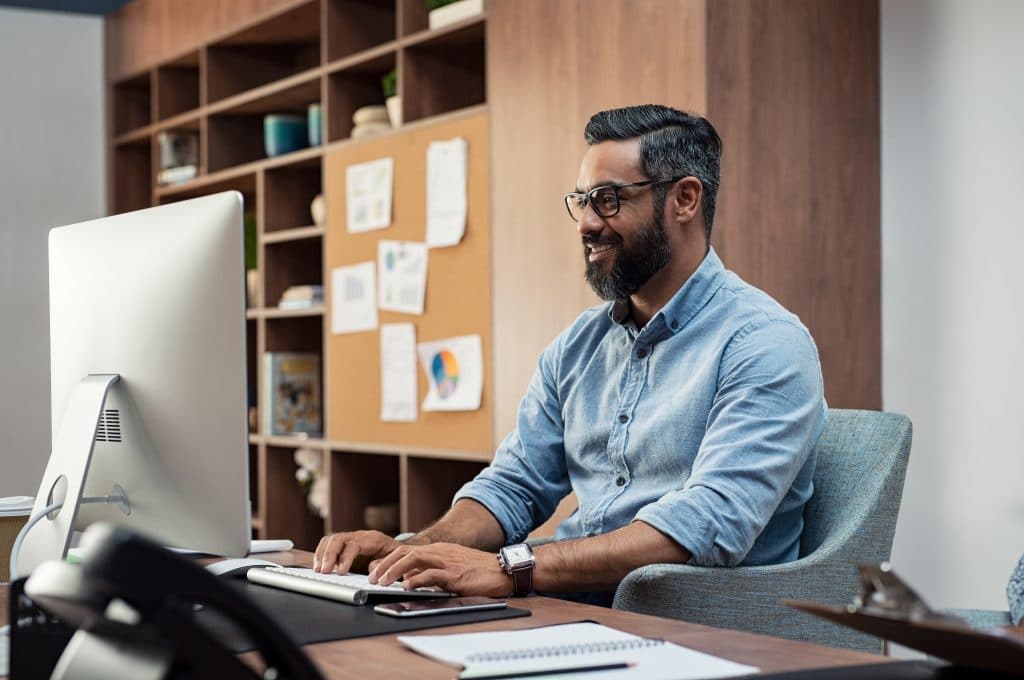 Companies like Tripadvisor, Facebook and Dropbox already implemented permanent remote work models. Other companies, such as Apple and Google, have opted-into a hybrid office model where employees split their time between the office and working from home.
Although there are benefits to sharing office space, many companies and employees have discovered that remote work offers better individual productivity and creates a better work-life balance. A study done by the Becker Friedman Institute for Economics at the University of Chicago calculated that, between March 2020 and September 2020, remote work saved employees over nine billion hours of commute time.
For companies, remote work looks here to stay simply because there are reduced overhead costs. The lack of a fully-operating office space has allowed many businesses to considerably cut down on real estate, utilities, and supplies.
2. Corporate relocations and expansions to up-and-coming business cities.
The work-from-home trend not only gave more freedom to employees, but it also pushed companies to finally move out of expensive and heavily-taxed hubs like San Francisco, Los Angeles, and New York City to up-and-coming business cities.
Moving trends show that fomerly under-the-radar cities like Austin, Dallas, and Atlanta offer better tax incentives and beneficial connections.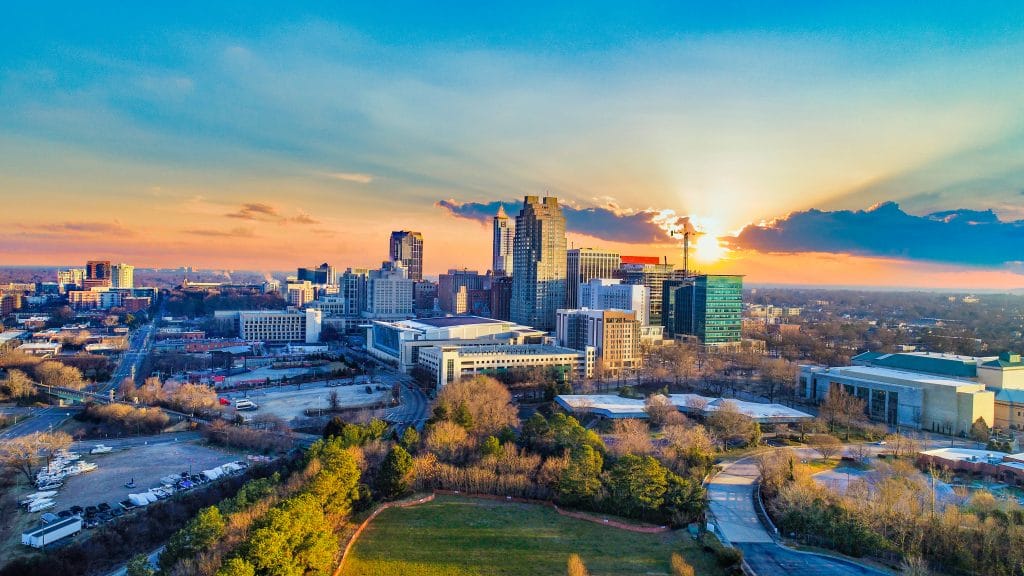 Salaries for remote work positions are often based on the going rate for that job in the city where the company is headquartered. This is another advantage for companies to relocate to cities with lower costs of living and operating costs.
It is worth noting, however, that Robert Half Talent Solutions found that three-fourths of the people they surveyed who said they would consider relocating to a new city for a job, would not be willing to take a pay cut to do so.
Considering a company relocation? Check out our guide on the five best cities to start a business in 2022, here.
3. Remodeling or downsizing office spaces.
Working from home is not expected to permanently replace in-office models, but it has been a catalyst for companies to rethink their current office space. Office design remodels and the downsizing of commercial office space has been a growing trend over the pandemic, and 2022 will be no different.
Companies that have moved into remote work or hybrid workplaces have found they no longer need the same amount of space, and are cutting overhead costs by downsizing. This has also allowed some companies the extra capital to expand to new locations.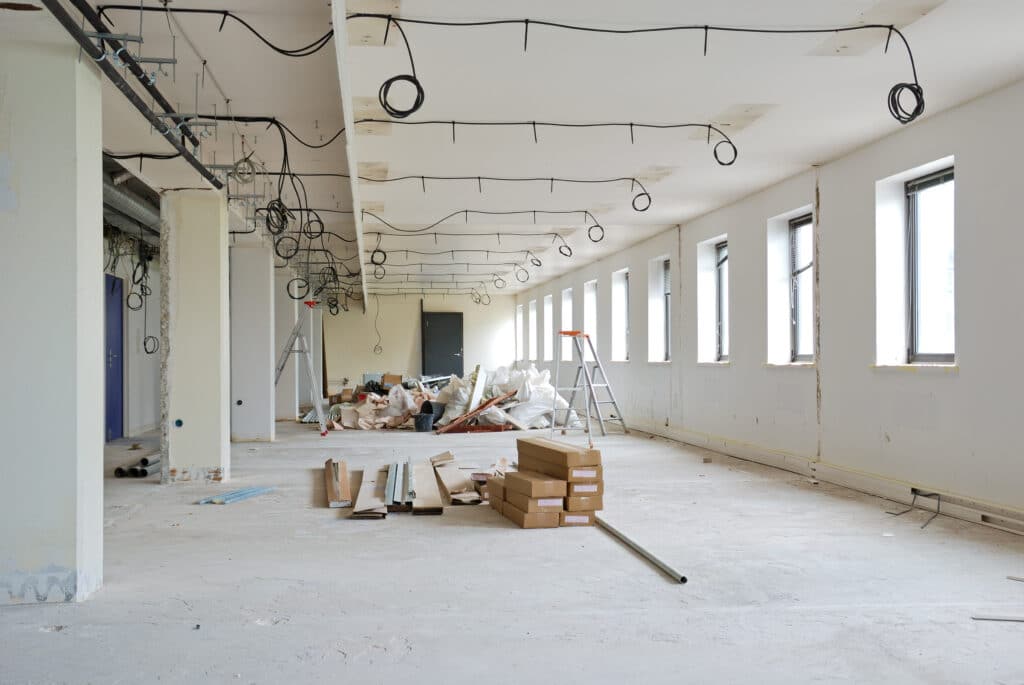 Repurposing and rethinking how a company uses its office space has also been an increasing interest across industries.
Retail stores have swapped out floor space for in-person shopping in favor of dedicating more space to filling e-commerce orders. Restaurants have nixed their dining rooms in favor of ghost kitchens.
Other companies with in-office operations may remodel their floor plans to be less open or dense, rethink conference rooms and other shared spaces, utilize contactless technology, update air systems, and so on.
4. Increasingly competitive job relocation packages.
One in five Americans reported relocating for work in 2020 during the pandemic or knew someone who did, according to Pew Research Center. Reasons for relocation varied, but almost always involved one key element: opportunity.
Employees pursuing a corporate relocation are interested in the opportunity for career advancement, a higher quality of life, change of scenery, and a lower cost of living.
The pandemic's rise in work-from-home and remote work capabilities has given power back to employees who now have the option to work for companies previously out of reach due to proximity.
The effect is a double-edged sword for businesses. On one hand, their talent pool has grown significantly; on the other, there is now more competition in the hiring process.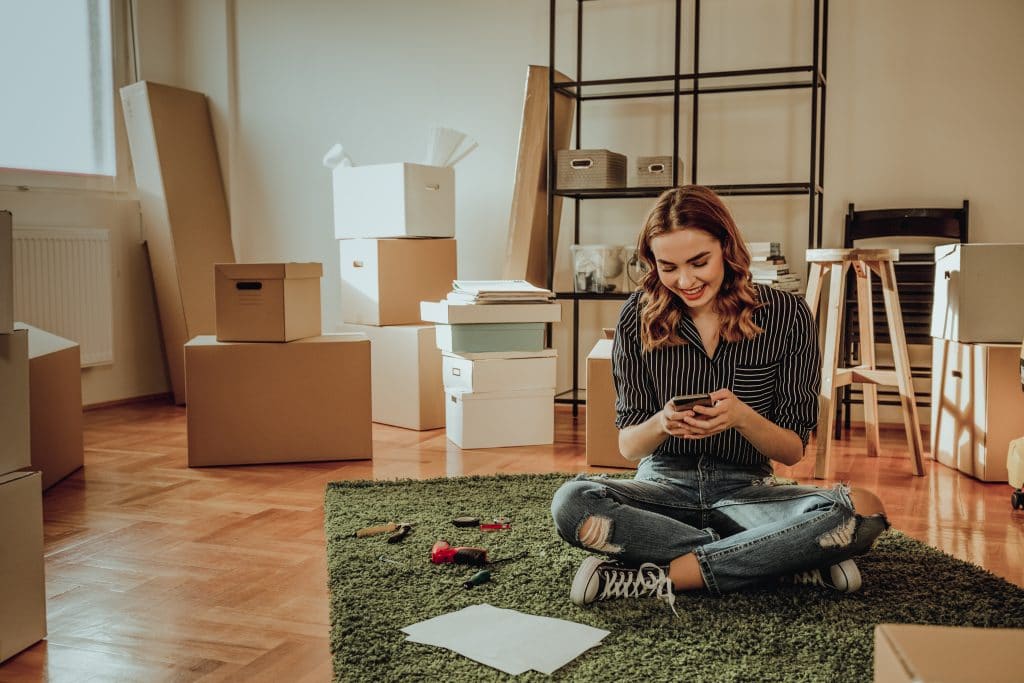 Employees now have more options than ever, including cities where they are not themselves located.
Businesses must work hard to impress top talent. This can be done by offering highly competitive salaries, extra perks, benefits, and location options. A great place to start is with a competitive job relocation package — especially if your company is planning on adopting an in-office or hybrid workplace.
---
Searching for moving and storage assistance from a corporate relocation company? Visit the PODS corporate relocation services page for more information on how using our solutions can help attract and retail top talent for your business.
[maxbutton id="1"]
RELATED ARTICLE: 5 Tips for Downsizing a Commercial Office Space
Get a Quote
Choose the service you need
Comments
Leave a Comment
Your email address will not be published. Required fields are marked *