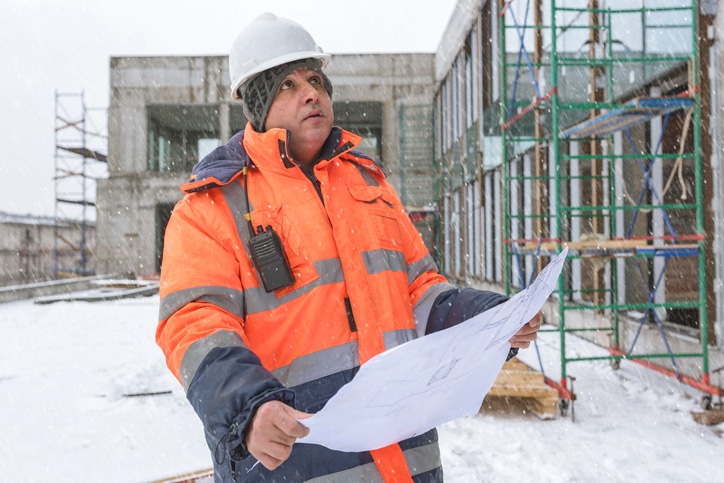 Boost Customer Satisfaction During Winter Construction Projects
With the Coronavirus showing no signs of slowing down, forecasters reportedly believe that the pandemic could cause already dropping home prices to plummet in 2021. The commercial real sale market will similarly be affected since predicted that property values will fall by 10% next year. As interest rates rise and memories of the housing crash remain fresh, more homeowners and businesses will join the existing trend of opting to remodel their existing homes and properties rather than buying new.
Construction companies eager to cash in on that remodeling work may have to wait until spring — unless they can develop strategies for keeping homeowners and commercial clients comfortable while work is underway during winter construction projects.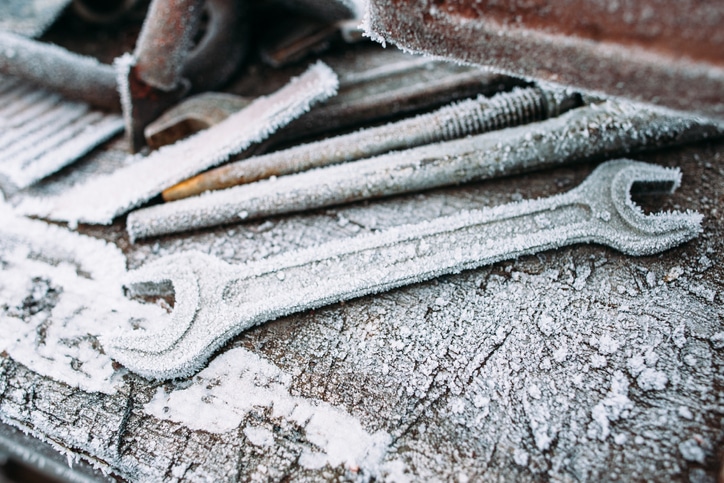 Remodeling often slows during the winter months, as cold and wet weather can delay outdoor projects. This particularly affects homeowners who don't want their homes in disarray during the time of year when families spend more time indoors.
However, during the slower cold-weather months, construction companies can often offer lower prices due to lower demand and may be able to complete projects quicker, as they're not spread thin among many jobs.
Consider these four tips for ensuring customer satisfaction and keeping your construction company flourishing through the chilly months:
1. Sell Customers on Discounts
Offering a discount on winter construction services could help convince customers to move forward with their projects. Even if your labor and overhead prices can't change, customers may benefit from supplier discounts. Remind them that construction supplies are often reduced during the offseason, and by undertaking a project now, they can take advantage of those lower prices on lumber, windows, doors, paint, and other supplies.
2. Isolate the Work Area
If your customers will remain in their home or building throughout an indoor renovation project, you will have to take pains to keep materials out of the way and workers physically distanced to reduce the risk of diseases like COVID-19.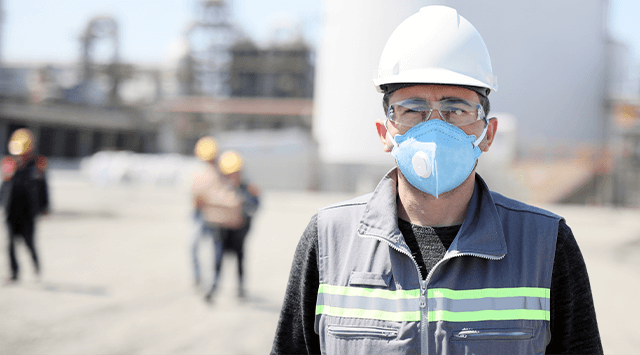 Use plywood, plastic wall barriers, or other materials to close off the area of where work is being done to keep living spaces clean and free of construction materials. Don't forget to provide crews a sufficient amount of PPE like face marks to wear so they can stay healthy when working with others.
3. Keep Tools Supplies off the Job Site
No homeowner wants to step over construction equipment while they're trying to enjoy a winter afternoon in front of the fireplace. After your crew is gone for the day or the weekend, allow your customers to forget that there's a construction project underway by removing all tools and equipment from their sight.
One of the easiest ways to do this is by stationing a PODS container in the driveway, or elsewhere on the property, to store winter construction equipment and supplies. The items will be out of view for the customer, but readily available when your crew needs them.

4. Consider Storage Delivery
If there's not a good location for a portable storage unit on-site, or if your customer would prefer not to take up outdoor space with a PODS container, you can utilize PODS moving services.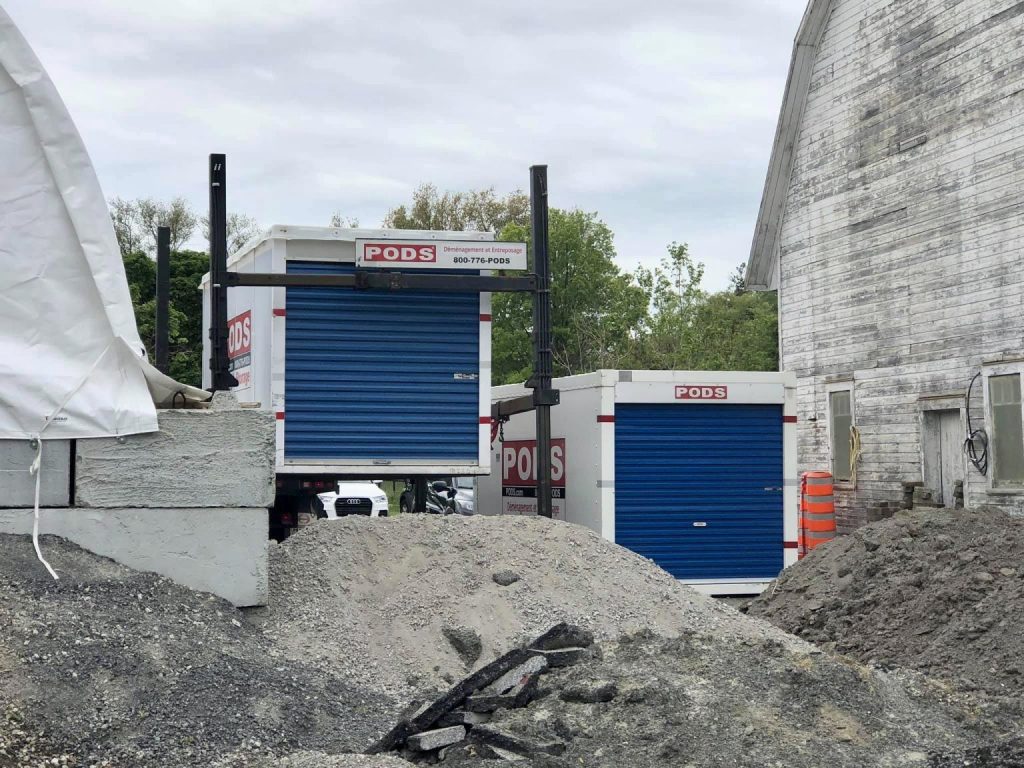 With the delivery of a portable shipping container, crews can store tools and equipment to be available on-site when needed — and have it removed for other periods of the winter construction project. This solution is especially ideal for valuable tools and equipment that need to be securely stored so they are not vulnerable to theft.
To further minimize intrusions to your customer's daily life or operations, you can arrange for your PODS container to be delivered while they are away. If your customers need their driveway free on weekends, you can leave the container on-site during the week and have it removed on the two days between work shifts.
Provide Extra Services for Winter Construction
Most property owners have a number of wintertime maintenance chores and hazards that are easy to ignore when a construction site is cold and wet.
While your crew is on-site, you can win customers' loyalty and the safety of your jobsite by offering to handle small maintenance tasks in addition to the winter construction work you're undertaking. Encourage crew members to offer help with things like shoveling snow in driveways or clearing gutters of leaves and debris.
Take extra steps to wow your winter construction customers, and you won't just keep your crew busy throughout the cold season — you'll also earn loyalty and referrals that keep projects coming your way all year.
Need portable storage to help with your upcoming projects? Check out the moving and storage solutions we provide for the construction industry.
[maxbutton id="1"]
RELATED ARTICLE: 5 School Renovation & Construction Tips
Originally published February 9, 2019 updated September 29 2020
Get a Quote
Choose the service you need
Comments
Leave a Comment
Your email address will not be published. Required fields are marked *