Stealing from a construction site has become big business with estimates of equipment theft amounting to as much as $1 billion per year according to the National Equipment Register.
Some people will go to any length to steal or damage equipment and materials. Especially when lumber prices jumped up 70% higher in 2021 due to supply chain shortages, lumber theft was a top concern among contractors.
Fortunately, there are measures construction firms can take to protect against damage and loss. One of the most convenient and effective ways is the use of portable storage containers.
Keep reading to learn more about how portable containers can help combat this perennial problem.
The Cost of Heavy Equipment Theft
According to the most recent Annual Equipment Theft Report from the National Equipment Register and National Insurance Crime Bureau, "annual estimates of the cost of equipment theft vary from about $300 million to $1 billion, with most estimates in the range of $400 million."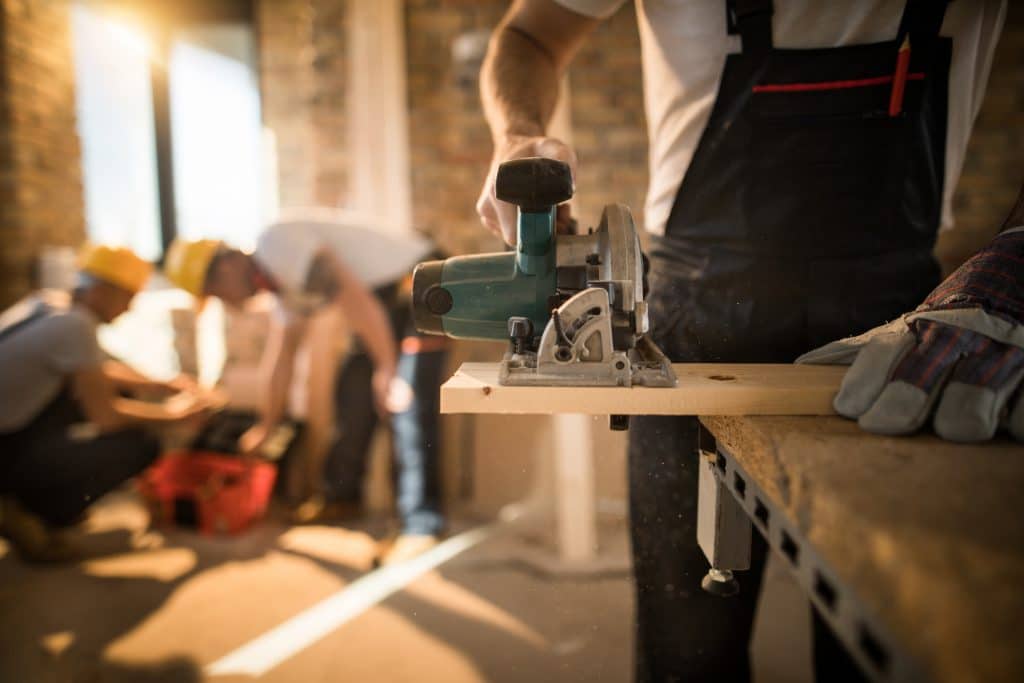 Losses create additional expenses and inefficiencies that go beyond equipment costs. Consider, for example, the time it takes to fill out police reports, or the higher premiums that can result after filing an insurance claim.
Additionally, losing tools and materials can derail schedules and budgets, as contractors scramble to replace what was lost.
In fact, a contractor who misses a deadline as a result of stolen tools may have to pay penalties under their contract.
Preventing Construction Site Theft With Portable Storage Containers
Construction sites often go without even the most basic protective measures, such as security fences with lockable gates and nighttime lighting.
Additionally, materials and tools are not always organized or in one centralized location. Many crews may not perform regular inventories that could uncover a construction site theft sooner rather than later.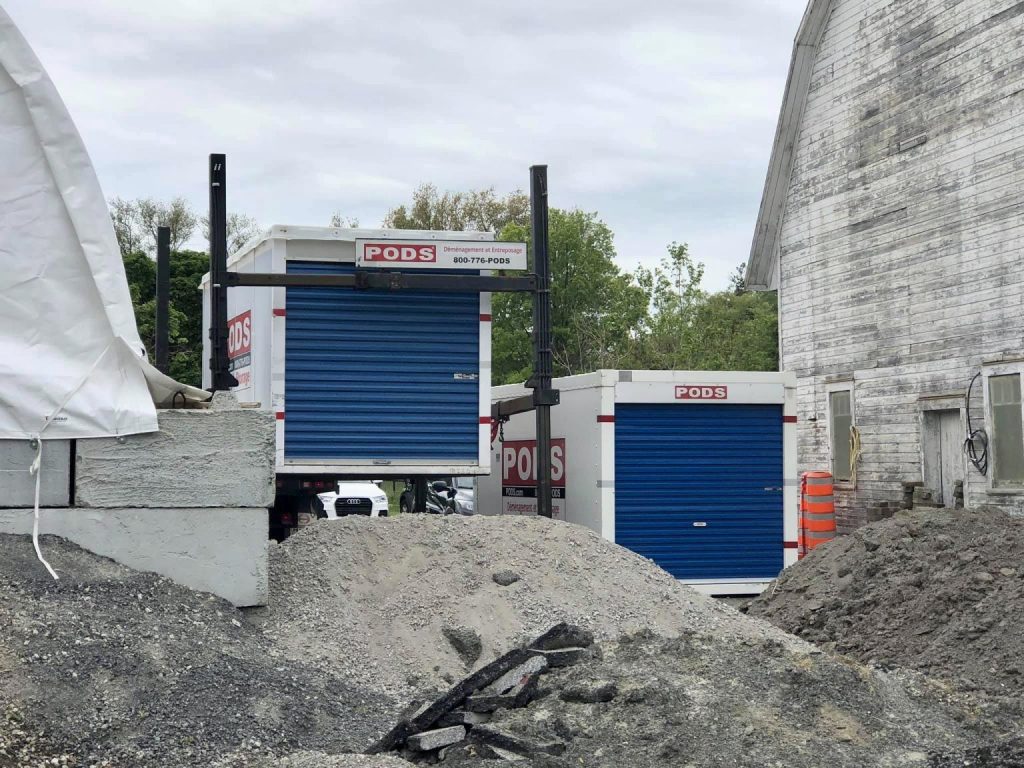 Even standard security steps may not be enough to prevent theft, particularly for items light enough for thieves to easily carry. Furthermore, a trailer office generally doesn't have enough room to store items.
Considering the general lack of security options available, many construction companies look to shipping containers as a solution for keeping jobsites secure.
How Portable Storage Containers Work
With portable storage containers from a provider such as PODS, you can have your portable storage units dropped off directly at your preferred location. That way, you can load them with tools, materials, and equipment to keep them conveniently on-site for the duration of your job.
Portable units from PODS are designed to fit in the space of a single parking spot and can usually be placed in a driveway or on the street if needed.
With your own lock and key, you simply lock up your items to ensure the storage containers are secured when your site is closed or no one is around.
Easy, Built-in Transportation
During weekends, vacations, or work stoppages due to inclement weather, a portable storage provider can fetch your portable storage unit and store it in a secure off-site facility, then return it when a job is set to resume.
With PODS, if you need to relocate to another jobsite or move your containers into a secure storage center, your driver can pick up your units and transport them.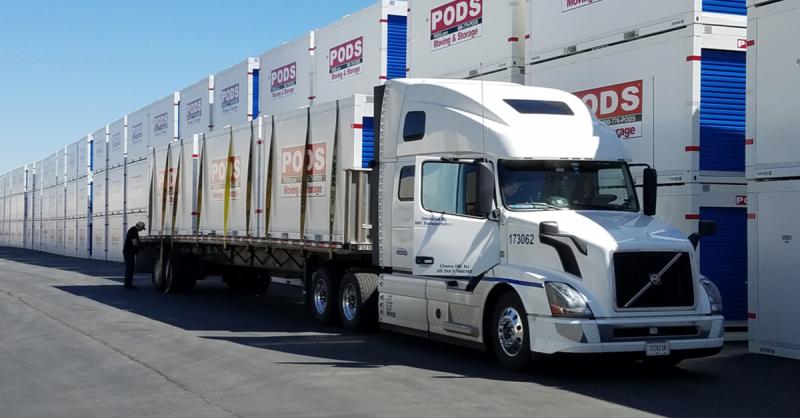 PODS also allows you to transport them fully loaded. This feature allows construction companies to save themselves the hassle of hauling materials and equipment to their various job locations and can even reduce the costs of warehouse storage.
Increase Jobsite Efficiency
In addition to improving jobsite security, portable storage containers can help you save time and money as well as manage projects more efficiently.
For example, you can order materials in bulk or order all needed tools and equipment and have them ready at the start of the job, so you don't have to wait on shipments to come in.
Additionally, with a construction storage container on-site, a contractor can have more flexibility when it comes to accepting the delivery of materials, rather than relying on just-in-time delivery.
A Note on Container Storage Security
Not all portable storage containers are created equal when it comes to security.
For instance, while some providers may only offer plywood units covered in tarp material, PODS commercial containers offer strong steel walls, pry-deterrent hinges, and heavy-duty locking mechanisms.
Other Security Methods
Of course, using portable storage containers is just one of a number of precautions contractors need to take against jobsite theft. Here are additional safety measures to implement:
Lock up: Lock up your portable storage containers, your doors and windows, and even your site keys daily.
Enforce a strict theft policy: Let your employees know you have a zero-tolerance policy and that you will press charges in the event of any theft.
Keep a record: Maintain a detailed inventory of all materials, tools, and equipment, noting serial numbers on heavy equipment. Register equipment with the National Equipment, which can help with recovering items should they get stolen.
Secure the construction site: Put up a fence — even a temporary chain-link fence — and post a "No Trespassing" sign. Keep the area well-lit at night and consider video surveillance.
Secure your heavy equipment: This can be as simple as removing batteries or wheels, or as advanced as utilizing alarms, ignition cut-off switches, and locks to immobilize controls.
How Do You Stop Construction Site Theft?
If you're concerned about rising lumber theft, you're not alone. With supply chain issues, many construction materials are hard to find at affordable prices.
Since COVID, there is a black market fueled by criminal activity with contractors reporting robberies across the U.S. and Canada.
Portable storage containers from PODS are a smart solution for contractors concerned about the theft of popular building materials, such as lumber. The height of a PODS container is more than sufficient to stand standard plywood or wallboard on edge.
Did You Know? PODS was proud to offer highly secure temporary storage for construction materials during the recent White House renovations. Learn More.
Secure Your Construction Site With PODS
Whether you're looking for temporary or long-term secure storage, for one construction project or dozens of them, PODS is here to support you with personalized and scalable solutions.
Get a free quote for more information or visit our website to learn about construction storage rental solutions we offer.
[maxbutton id="2"]
RELATED ARTICLE: How Storage Can Reduce Cold Weather Construction Site Injuries
Originally published June 12, 2019 7:55 AM, updated Feb 8 2022
Get a Quote
Choose the service you need
Comments
Leave a Comment
Your email address will not be published. Required fields are marked *