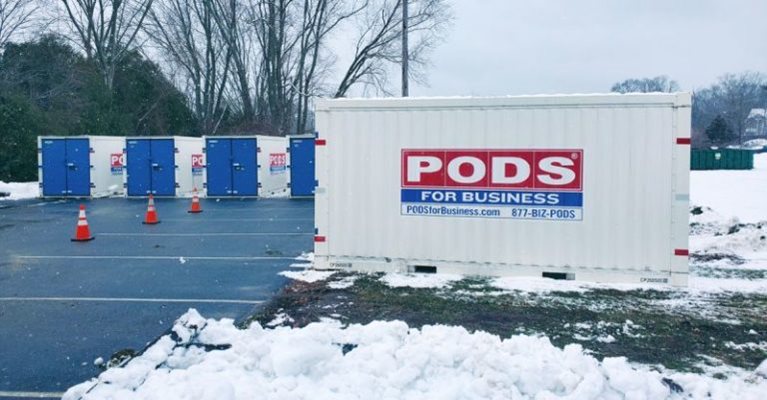 Best Practices for Winter Storm Disaster Preparedness — and How PODS Can Help
Disaster preparedness is not to be underestimated for winter storms. Sudden dips in temperature, high winds, icy rain, and severe weather such as blizzards can cause many hazards. From power outages and property damages to hazardous road conditions and supply chain disruptions, the impact can greatly affect businesses and organizations.
In February 2021, Texas and parts of the South were hit with a devastating winter storm that brought heavy snow followed by freezing temperatures. The storm itself lasted five days, but the fallout for many residents and businesses was longer since the region was simply not ready for such a catastrophic event.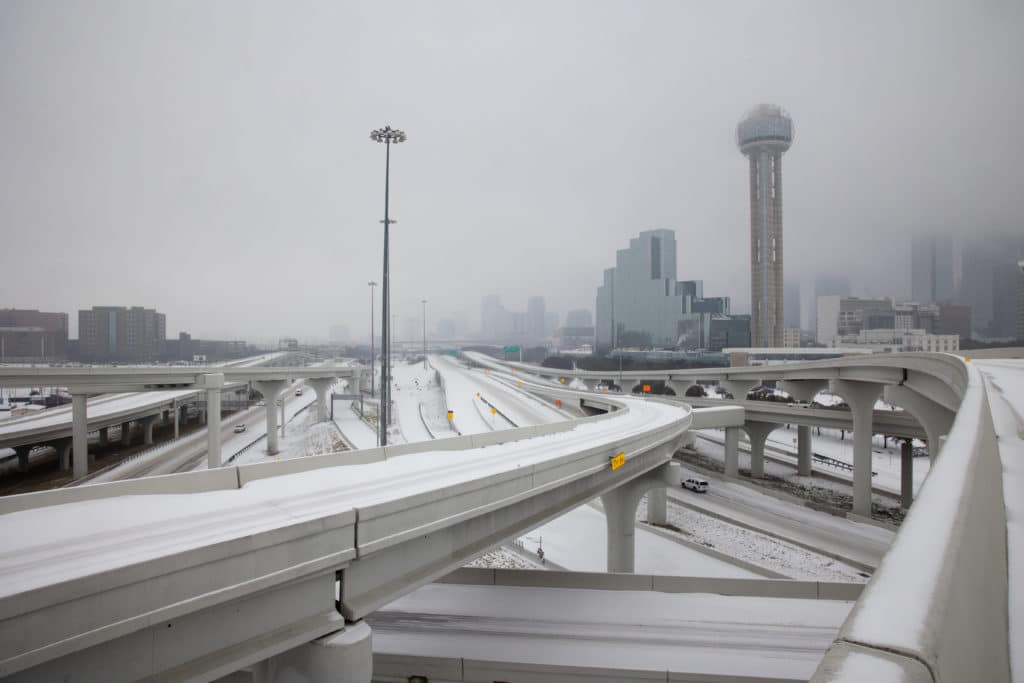 While the damage far exceeded expectations, that natural disaster was a wake-up call for anyone without a winter storm disaster plan. Since it's best to be prepared for possible threats, in this blog post we cover how to plan for before, during, and after a winter storm hits.
Words To Know During Winter Storms Season
Weather forecasts will use specific words to encourage audiences to be on guard for severe winter weather. When such words are being used, it is wise to review your disaster response plan so you can be ready to proceed with it at a moment's notice.
We compiled a list below of terms that should be on your radar:
| WORD | MEANING | EFFECT |
| --- | --- | --- |
| Advisory | Strong winter storm activity or events may take place in the area, though not fully confirmed. | Road closures, altered business hours, other minor inconveniences. Go about your routine with extra caution. |
| Watch | Strong winter storm activity or events is likely within the next 24-72 hours. | Review your disaster response plans, prepare buildings, stay updated on emergency broadcasts and weather information. Avoid any unnecessary travel or activity. |
| Warning | Confirmed severe winter storm activity or event is predicted to take place within the next 12-24 hours. | Building damage, power outages, closed businesses, and roads. Avoid any unnecessary Stay put. It may be too risky to evacuate by this time. |
Prepare for Winter Storms With This Checklist
From brick-and-mortar retail stores to government agencies, it is important to prepare for the winter season long before the cool-weather months begin. A storm can suddenly hit, so it is important that facilities for businesses and organizations remain on guard.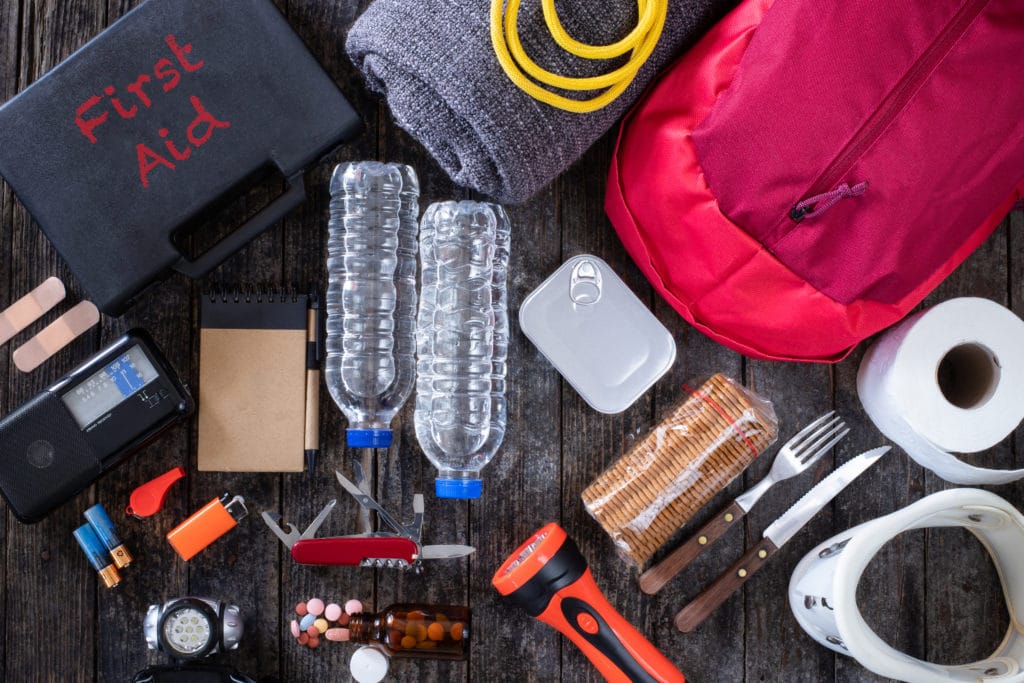 Review the following list for supplies and critical steps you should take in the event of a storm threat.*
Supply Shopping List
Flashlights: Obtain flashlights that are large, bright, and weather-resistant.
Shovel: Use to clear pathways and move snow in case of a blizzard.
Sandbags: Block out floods from melting ice, sleet, or heavy icy rain.
Road brine: Get enough for entrance roads, parking areas, and delivery areas.
Wireless radio: Look for battery-powered or hand-crank radios only.
First-aid kit: Complete with bandages, antibacterial ointments, and medicines.
Heating alternatives: Blankets, portable Hot Hands packets, or similar items.
Portable power banks: To be used for charging phones and devices.
Non-perishable food and bottled water: One three-day supply per person staying at a facitlity (this should be calculated for the average number of employees or team members present on an average day).
Additional Actions to Take
Install a backup power generator: This is optional but can make a big difference.
Turn on mainline faucets: Keep them fed to prevent pipes from bursting.
Review your insurance policy: Know your coverage and claims process.
Select a restoration company: Shortlist reputable restoration companies to hire so you don't have to waste time if you need them post-disaster (read our tips on how to pick a reliable restoration company).
*It is worth noting, however, that different factors determine the specific emergency preparedness needs of a business or organization, and this is not a definitive list of supplies or actions.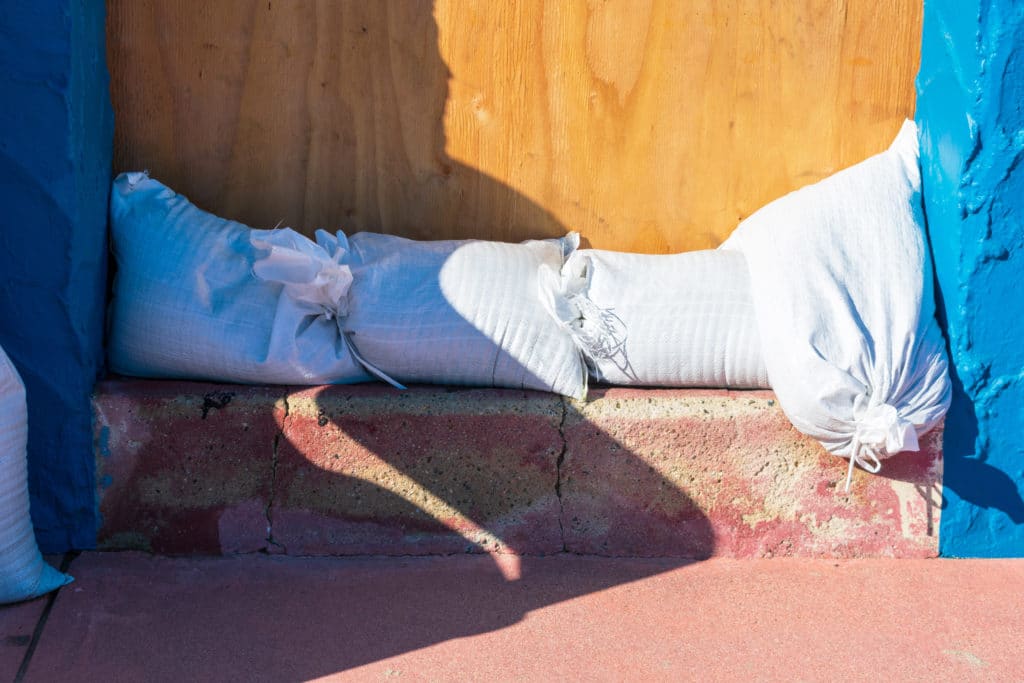 When exactly should you start preparing for winter storms? Organizations should get ready for the winter storm season before it even begins. Unfortunately, many wait until the last minute (aka when the threat of winter weather is imminent) to begin emergency preparedness. This can cause long lines at stores and panic buying of emergency materials — leaving many ill-prepared for the potential incoming disaster.
3 Tips for Disaster Preparedness With PODS
1. Keep emergency supplies close. Be sure to keep your emergency and disaster relief supplies within close proximity to your business — ideally on-site at your facility or place of business. When a storm strikes, it may be difficult or impossible to access another location due to rapid weather changes, road closures, and evacuations. PODS containers can be placed at your preferred location, providing flexibility to store emergency preparedness and disaster relief supplies on-site or at strategic areas without infringing on the space needed for daily business operations.
2. Plan equally for disaster response and recovery. Many organizations spend significant time and resources creating a successful plan to survive disastrous winter weather but fail to map out a recovery plan for worst-case scenarios. Consider how you will clean up on-site damages, salvage and store undamaged items and goods, or handle reconstruction needs.
PODS containers are a smart solution for commercial disaster recovery efforts since they can be delivered and picked up on your timeline. Furthermore, the PODS nationwide network can transport containers between locations, and we can provide on-site storage for construction materials during the reconstruction process.
3. Stay one step ahead. The best kind of disaster plan is the one you don't have to use. Being proactive against winter storms can be the difference between your company surviving to seeing another season. One way to stay ahead of the curve is to keep valuable business documents, inventory, and other items inside a weather-resistant storage container to protect important items in advance of the winter storm season.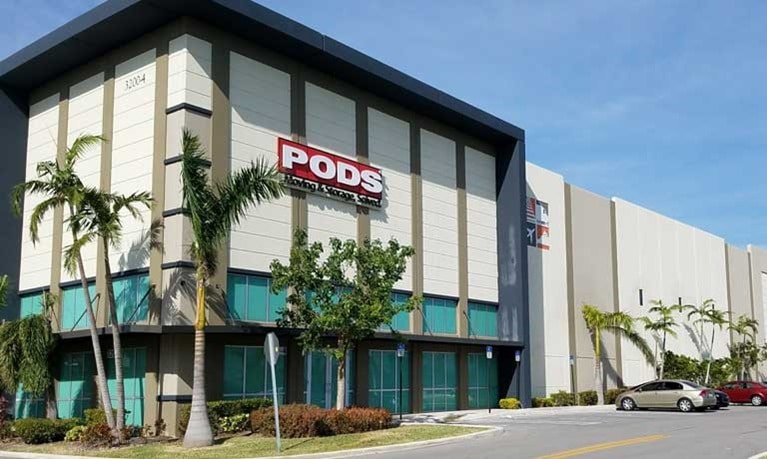 Consider also moving valuable but inventory or equipment into an off-site storage facility. While PODS containers can be stored on-site, we also provide customers access to indoor storage centers across the country.
---
Want to learn more about how PODS can help your business or organization get ready for winter storms? Check out our disaster preparedness and recovery solutions.
[maxbutton id="3"]
RELATED ARTICLE: How PODS Can Help Businesses Respond Quickly to Incoming Hurricanes
Get a Quote
Choose the service you need
Comments
Leave a Comment
Your email address will not be published. Required fields are marked *