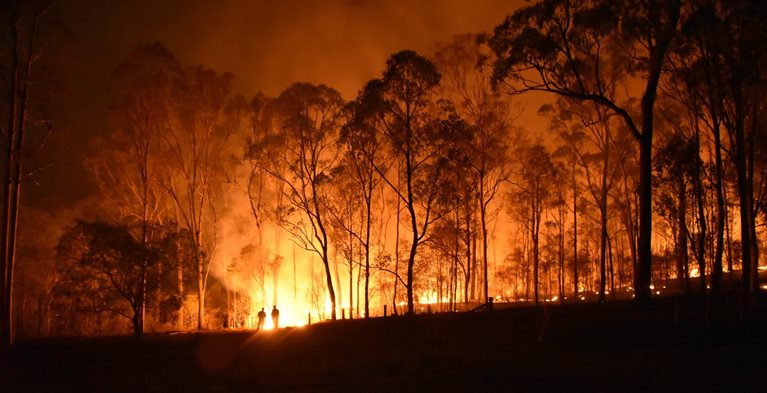 How PODS Supports Disaster Response for Wildfire Season
Increasing climate change and human activity is impacting natural disasters in all forms — including wildfires. 2020 was a record-breaking year for wildfire activity worldwide. Australia bushfires burned through millions of acres and the West Coast fires were so vibrant they could be seen from outer space.
The State of Wildfire Season
Wildfires, wildland fires, and rural burns can be caused by a number of factors. Yet, they cannot flourish without the right conditions. While prevention can be easy during a wet year for some areas, droughts are inevitable in dry climates and have been growing in intensity over the past few decades. This leads to a chain reaction that creates the ideal environment for wildfires to thrive, making them harder to contain.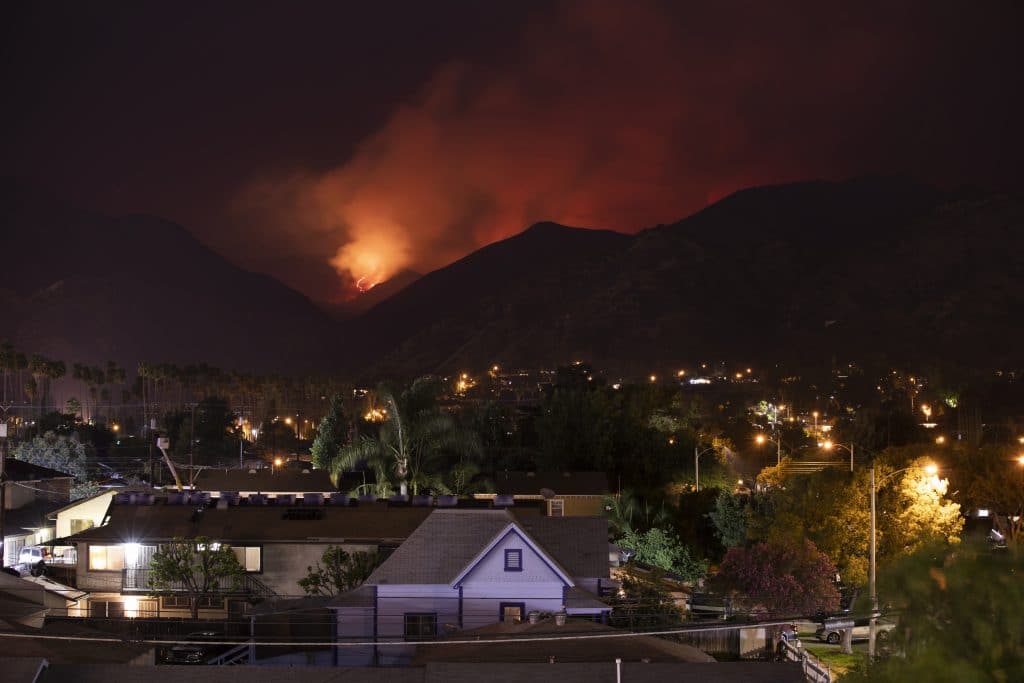 Wildfire season runs from August to November. Learning from the fires in 2020, it is wise to make arrangements for moving and storage so you can help protect more lives in vulnerable communities from uncontrolled burns. Continue reading below to learn a few ways PODS supports disaster response for wildfire seasons.
1. Plan in Advance With Seasonal Storage
PODS storage containers can be filled ahead with disaster relief supplies needed for wildfire season just a few months before it starts. Our storage containers can be strategically placed on-site at one preferred location or several spots for easy access when a fire happens. Also, they can be placed indoors at your nearest indoor PODS Storage Center if you would rather have them out of the way when not in use.
For example, the City of San Diego keeps PODS containers filled with various medicines and critical medical supplies for its top-rated disaster response program. The city participates in a funded government initiative that requires the ability to dispense antibiotics to the population within 48 hours, which PODS is able to fulfill due to our flexible scheduling and trucking fleet.
Here are a few items according to FEMA that are helpful for organizations to have for wildfire preparedness (and can also be placed inside a PODS storage container):
Fire extinguishers
Back-up power supplies
First aid kit & medicine
Water and dry foods
Face coverings & PPE
Oxygen systems
Blankets & cots
2. PODS Has Regional & Nationwide Networks
With PODS, you have immediate access to a cross-country network that can transport your containers wherever they are needed on short notice. Local shipping is no problem too, as we can swiftly transport cargo down the road if that's all that's required. We have 230+ PODS Storage Center locations in 44 U.S. states, including D.C. and Hawaii, so we can handle both regional and national moving needs.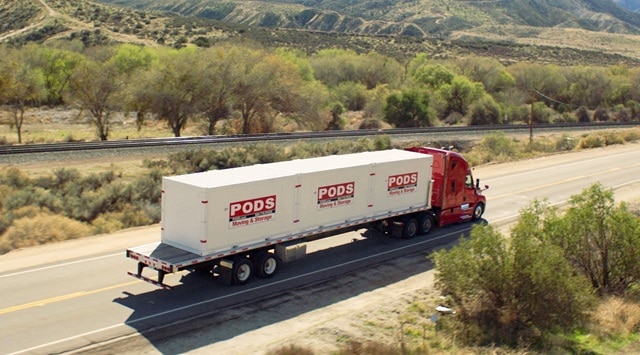 The real benefit of our network is our ability to handle complex distribution and logistics demands during disaster response. Our team of trained specialists know your area well and will take care of the details of coordinating container scheduling and deliveries. This is especially helpful when the pressure of a fast-moving wildfire disaster means you have to exercise extra caution due to road closures and safety hazards.
3. Get to Disaster Sites Faster
One of the greatest challenges that often prevents effective disaster response efforts is the ability for emergency responders, volunteers, and necessary supplies to arrive quickly. But when you partner with PODS, you can overcome help that barrier. We are on standby to assist in times of need, and we can deploy containers filled with the goods and equipment on short notice to disaster sites.
Interested in finding a restoration company to help repair your home after a wildfire? See this guide on selecting the right restoration company for the job.
In addition to being a moving solution that can deliver critical supplies to disaster sites during and after a burn, PODS containers can potentially be modified into pop-up offices, medical facilities, and even temporary housing so aid can be provided efficiently.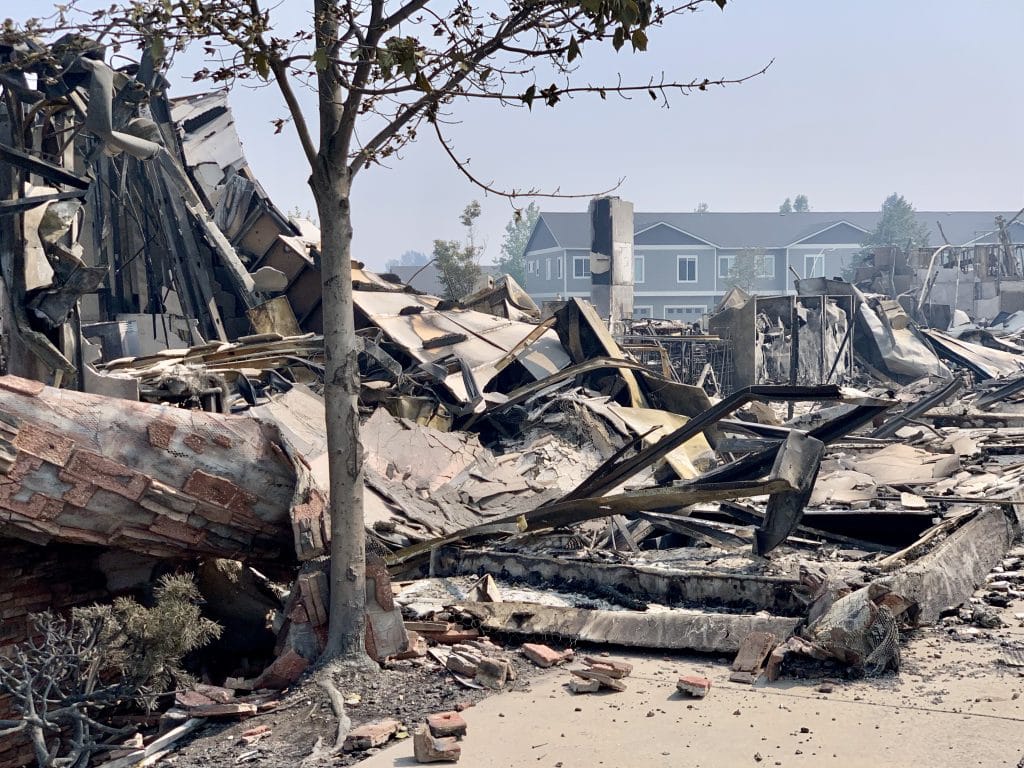 From hurricanes to blizzards and all other natural disasters in between, PODS is ready to be your ally. As a GSA Schedule vendor, we are also qualified to support government agencies that are helping communities prepare for the unexpected, before and after a disaster. Learn more about our solutions for disaster recovery.
[maxbutton id="3"]
RELATED ARTICLE: How PODS Can Help Businesses Respond Quickly to Incoming Hurricanes
Get a Quote
Choose the service you need
Comments
Leave a Comment
Your email address will not be published. Required fields are marked *