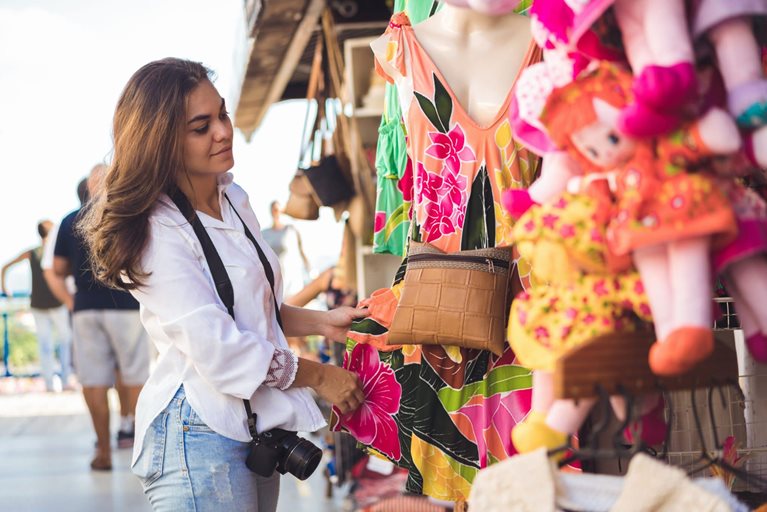 Is It Time for a Pop-up Shop? Learn How to Do a Pop-up Shop in 5 Steps
Pop ups, which are temporary retail structures and restaurant spaces, have been a key business trend for many years that shows no sign of slowing down any time soon.
Short-term pop-up shop retailers are becoming increasingly sophisticated as companies look to bridge the gap between their brand's presence online and in-person. In 2018 and 2019, several companies ranging from hospitality to entertainment experimented with the pop-up store concept with positive feedback showing that the pop up idea is a marketing mainstay for leading brands.
Commercial landlords are more and more amenable to short leases, and pop-ups can be used not only to trial a retail idea but also as a cost-effective form of marketing for brick-and-mortar stores and ecommerce websites. If you're ready to create a pop-up shop, follow this guide that covers the essential five steps for setting one up.
1) Determine Your Goals and Limits
To decide if a pop-up shop works for you, you'll first need a clear sense of your goals. Do you want to increase sales, boost brand recognition, or drive traffic to your website? Do you have excess stock you want to get rid of, or products that could sell well during a particular season? Are you looking to get feedback on new products, or to allow people to try out a new concept?
Need a pop-up shop while your building is being renovated? Learn how we helped a boutique create a pop-up store after its building received unexpected fire damage in this case study.
Researching your target demographic and their habits will be the next step to start narrowing down what will work. Such insights can guide decisions, such as merchandising displays to the location of where your pop-store will be placed.
The budget you have also plays an important role in determining your goals, as you will need to make deposits to build the pop up or have a target revenue goal to justify your efforts.
Pop-Up Shop Ideas to Consider
When goals are established, you also will want to review the type of pop-up shop you are going to launch so you can set it up to appeal to your customers. Here are a few popular ideas to create your pop up store around:
Branded party. A pop-up can be the site of a branded party area.
Special edition product release. Create hype about a product drop or limited release.
Temporary showroom. Share new products or a collection.
Sponsored event. Bring your brand on-site to a live event or festival.
Holiday or seasonal shop. Set up a pop-up shop at a seasonal market.
Pop-up restaurant, bar or cafe. Take your best recipes to a pop up.
Traveling store. Move your pop-up store to multiple locations.
These pop-up shop ideas can work at any budget or company size. Enterprise companies can lease their own store space in high-traffic areas and create unique, shareable experiences, while those with less funds but a big social following can get away with one-off events in out-of-the-way locations. If you're a young startup, think about partnering with another store catering to a similar demographic.
2) Find a Location for Your Pop-Up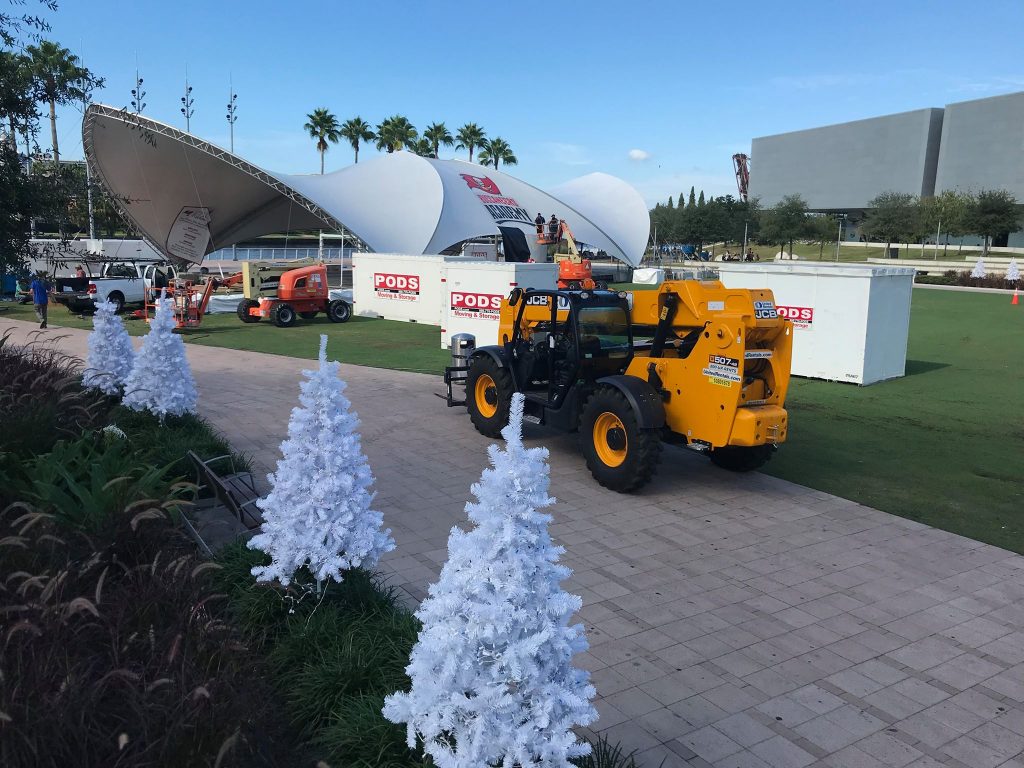 Finding a location to set up a pop-up shop is guided by your goals and the type of pop up you want to make. Interested in capturing holiday shoppers? Search for a Christmas or winter market where you can do a pop-up store for a season. Want to create buzz for your brand on social media? Research festivals where you can make a fun experiential marketing and shopping experience inside a pop-up shop at the event.
Also, keep in mind that there are now short-term marketplaces where you can rent out an area for your temporary store. Appear Here and Storefront make it easy to find spaces and venues in cities with high visibility that are available for pop-up shop rentals. And with more shopping malls interested in creating excitement for shoppers, it's easier to find short-term leases as well.
If you want a cost-effective and easy solution for your pop up, PODS storage containers may be perfect for your needs. Starting a pop-up shop or restaurant inside one of our shipping containers comes with the advantage of our flexible scheduling and the freedom to go nearly anywhere you want with your pop up.
Our level loading container technology lets you place a container in tight places with little clearance area. Plus, our nationwide network and trucking fleet means you can move your shipping container between locations if you have a traveling pop-up shop.
Get the Right Permissions
For any location, be certain to secure the appropriate permissions from local authorities before you open your pop-up shop. Many municipalities will require specific legal documents, leases, licenses, insurance, and other documentation prior to operating. A traveling pop-up shop going between various locations means you will have to obtain all the permits and business documents for each place on the schedule.
3) Set Up Your Pop-Up Store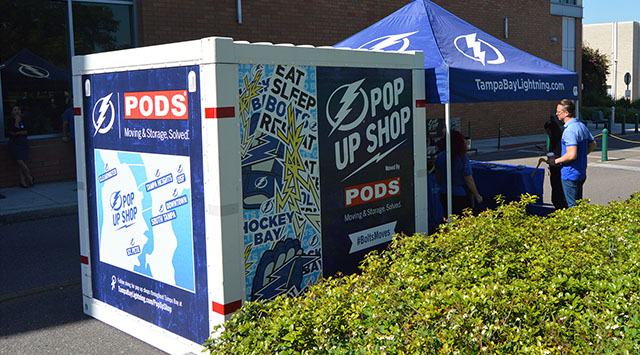 The hype behind many pop-up shops is that they create an immersive experience for your consumers. With a typical pop up being a smaller space than a traditional retail storefront, you can put more emphasis on creating an eye-catching store that will make many people curious about your brand.
Both the exterior and interior should be carefully designed in a way that is both functional, affordable, and appealing.
Decorate the Exterior
Make sure foot traffic passing by your store can clearly identify your pop up. Include a banner sign with your logo near the entrance of your shop and additional signage on the street or area directing to your store. Additional decorations such as potted plants and outdoor seating can make your pop up an even more attractive destination for shoppers. If creating a pop-up shipping container store with the help of PODS, consider creating a custom wrap design with your brand or logo.
Customize the Inside
The interior of your pop-up shop can make or break your success with customers. Because of the limited space inside your temporary retail structure, not only do you have to create a visually appealing store, you also need to make it practical and easy to navigate.
Save space by adding smart shelving and tall displays that maximize your walls. Don't forget that you want to make entice visitors to spread the word about your pop up, too. Try creating a designated area inside for photos to encourage shoppers to take pictures that they will post on social media.
4) Marketing for Your New Pop-Up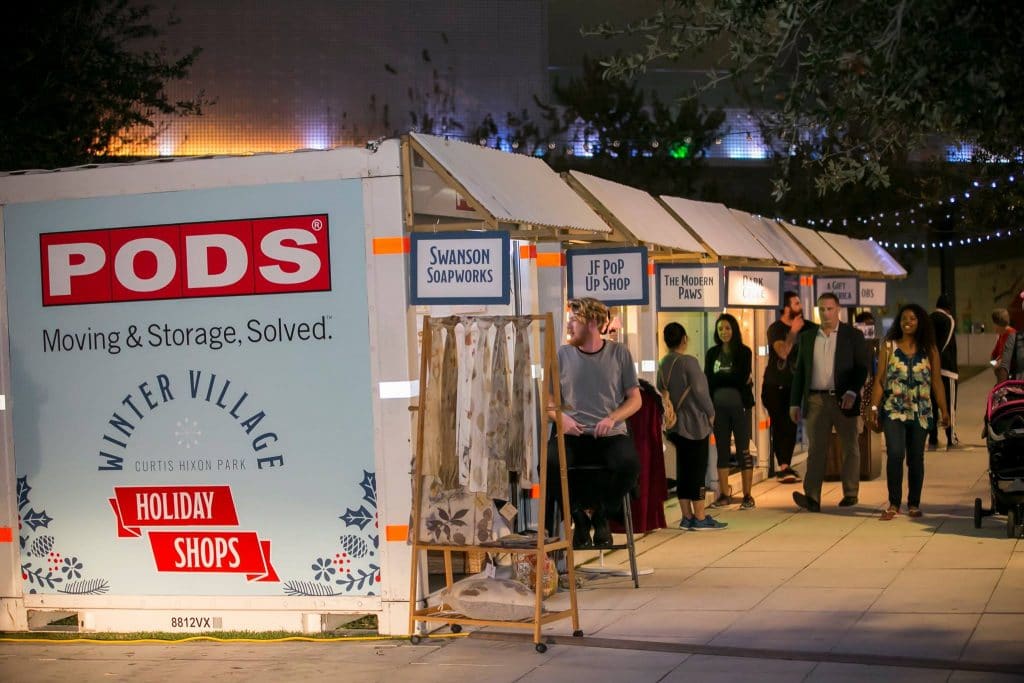 As your pop-up shop gets prepared for opening, you must design a plan to get the word out. Pop ups are temporary, unlike brick-and-mortar buildings and websites, so be sure to make it easy for people to find out about your business before it's gone.
Here are a few ideas for generating buzz about your pop-up shop:
Social Media: Share posts on social media, encourage customers and visitors to post photos online of your pop up, and work with influencers to talk about it.
Guerilla Marketing: Pass out printed flyers with information about the pop up to passersbys, create outdoor ads in nearby public areas, and host a launch party or event on opening day.
Press & Media: Create a news release, ask industry publications to write a story about your pop up, and reach out to outlets on radio and TV to provide coverage.
Remember that marketing efforts should be set in place and executed before and during opening day, and long after so your target audiences can find out about your pop-up shop.
5) Evaluate Your Success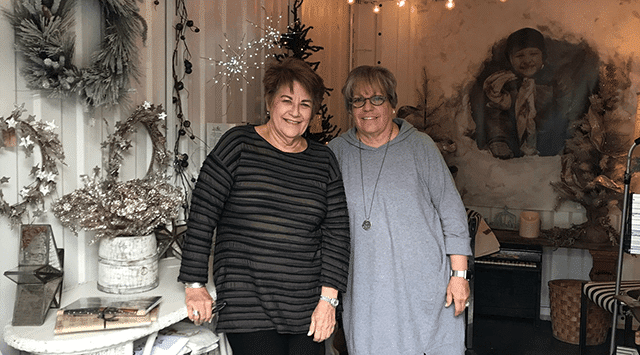 Not all pop ups perform up to expectations. After opening day, keep a close eye on sales metrics, talk to customers for feedback, monitor online conversations, and continue to measure social media engagement.
While many businesses have created thriving pop up stores or restaurants, many businesses find they do not meet their goals. By continuing to evaluate your results, you can make a decision to close your pop up before it becomes too costly or time consuming compared to the benefits received.
Make a Plan to Close or Move Shop
Also called flash retailing, pop ups are always temporary and you will need to make arrangments to close doors at some point. Be mindful to create a closing schedule with plenty of time to clean up the site, pack up inventory, or even to prepare everything for transport to another pop-up shop location.
Additional labor might be required for the closing process. When you close or move your pop up with PODS storage containers, we can connect you to vetted providers for packing, moving and unloading. And if you plan to simply move your pop up to another destination, our trucking fleet can take care of that process for you.
Get Inspired by These Successful Pop-Ups
Wondering what success look like for a pop-up shop? Take notes from online eyeglasses retailer Warby Parker, which converted an old yellow school bus into a traveling store. Or look to color and design manufacturer Pantone, which has a seasonal pop-up Patone Café in Monaco that serves multi-hued snacks to promote the company's color identification system.
Pop-ups work for luxury brands, too. Fashion giant Hermés' has created a traveling laundromat, where visitors can dip-dye vintage scarves. With its bright orange retro decor, the pop-up shop makes a perfect backdrop for Instagram snaps.
Now You Know How to Do a Pop-Up Shop, Let's Talk
Now that you know how to start a pop-up shop, consider using a shipping container as your temporary retail structure for a low-cost, practical option that's easy to transport and fits with a contemporary trend for industrial decor. Using a container as a mobile storefront is a great way to bring your products to your target audience, safely secure your merchandise after you're done selling, and deal with overstock and seasonal inventory.
Don't forget to pay attention to the logistical details. PODS has experience delivering affordable storage and transport solutions for pop-up stores, and can even provide banners emblazoned with your own company branding to use on your shipping container store.
Pop-up store rentals during building renovations is also a solution helpful for brick-and-mortar businesses that do not have a website, since they can continue selling inventory while being temporarily displaced. Whether your usual retail space has to close doors for just a few weeks to even several months for remodeling or unexpected restorations, a pop-up container can be used as a temporary storefront to keep business running as usual.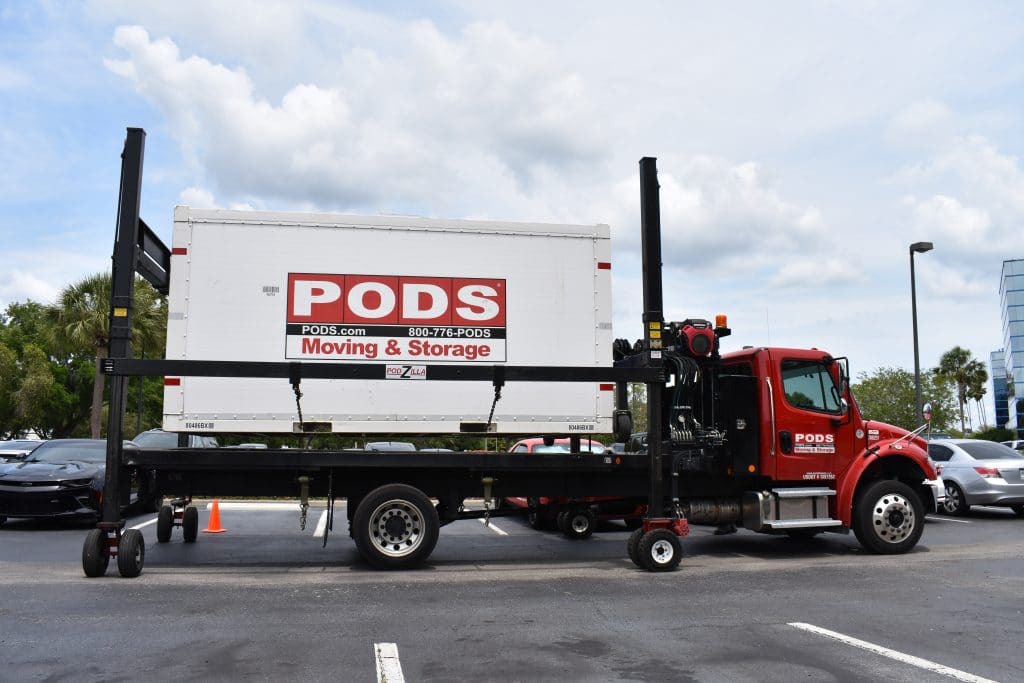 PODS storage containers come in three convenient sizes, all of which fit into a single parking space. Our patented hydraulic level lifting system, PODZILLA, allows the placement of containers in tough-to-reach and hard-to-fit locations, and minimizes any shifting of contents during loading and unloading.
With these logistics taken care of by PODS, you can focus on the big-picture goals for your pop-up shop. Learn more about how pop-up store solutions from PODS can serve your business.
[maxbutton id="2"]
Originally published Sep 27, 2018 7:43 PM, updated Jul 20 2020
Get a Quote
Choose the service you need
Comments
Leave a Comment
Your email address will not be published. Required fields are marked *