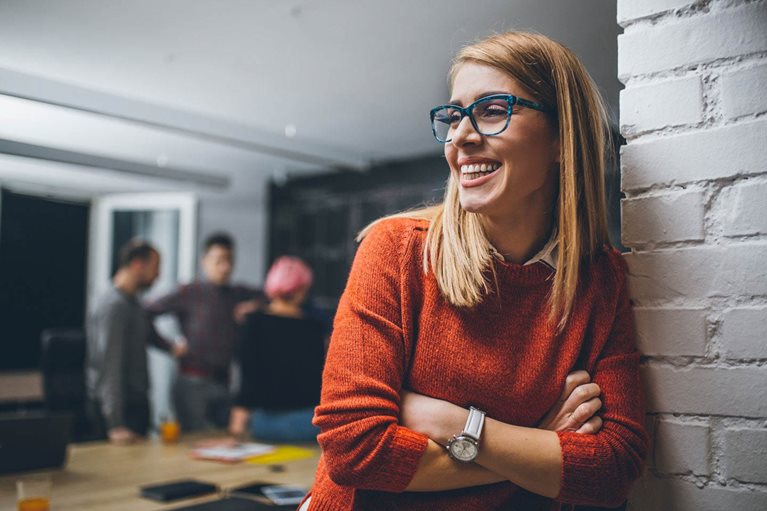 How to Keep Employees Happy During a Corporate Relocation
Relocating to a new city can be necessary for your business to succeed, but it's a big ask for employees to uproot their lives for a job. A corporate relocation can lower employee satisfaction and productivity, says Samuel Johns, the operations manager at Resume Genius.
Moving your business also impacts employee stress levels, says Raydiance Dangerfield, a human resources professional and talent development consultant. "A move can stir up very real fears in employees regarding job security," she adds.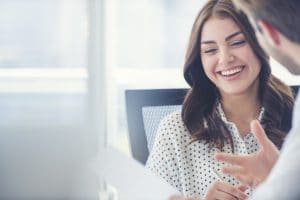 To minimize disruption and improve employee satisfaction, it's crucial to support employees during a move. "If you want to retain all or the majority of your current workforce, you have to make the entire process as seamless and painless as possible," says Matthew Ross, COO of The Slumber Yard.
Here are eight tips for keeping employees happy before, during, and after a corporate relocation move.
1. Communicate early
Companies should give employees advance notice of a move, says Ross. "A career relocation doesn't just affect one person," he explains, "and companies need to remember this." Telling employees about a move as early as possible — aim for six months to a year in advance — gives them time to process and prepare for the change.
Consider holding one-on-one meetings to answer questions and discuss concerns about the corporate relocation. "Providing personalized support to each member of the team is critical for maintaining team morale," says Johns, "since each person will have unique concerns about the move."
2. Develop a management plan
Managers set the tone for how employees react to company-wide changes. If company leaders are calm, confident, and knowledgeable about moving logistics, employees are more likely to have a better attitude throughout the moving process. That's why Dangerfield recommends implementing a management plan focused on dealing with the corporate relocation success.
"It is essential that front line managers are prepared to support and coach employees through the change," she says, "as well as learn how to identify signs that an employee is not handling the change well."
Investing in a training day or workshop can give managers practical tools for improving their listening skills when employees voice moving concerns, communicating more effectively with employees about what's expected of them before and after the move, and solving problems related to moving timelines and job duties.
3. Incentivize employees to move
When you ask employees to leave their communities, you need to offer them financial support. In addition to providing a stipend to cover relocation costs, Ross says companies should also offer employees a pay raise or moving bonus. Making the move financially worthwhile for employees is key to retention.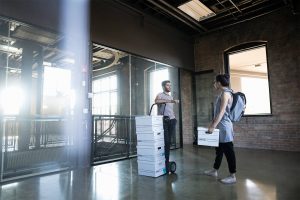 Companies can go the extra mile by helping research or secure temporary or long-term housing options for employees. "We negotiated lower rates with two major apartment complexes in the Reno area to house our employees [after our move]," Ross says. "This ensured employees would not have to deal with the hassle of securing housing on their own," he adds.
Giving employees financial security and assistance for a corporate relocation shows you value their contributions to the company, which, in turn, helps employees stay motivated and happy at work.
4. Handle moving logistics
If companies can help shoulder the burden of moving prep and coordination, employees will be more likely to make the move and transition successfully. You might give employees a list of local moving companies and their rates, Ross says, so employees don't have to research on their own.
Consider organizing and scheduling movers for your employees so they can focus on other tasks like packing and finishing work projects. PODS portable storage containers can safely transport employee belongings and company equipment and materials. PODS will pick up items at your employees' convenience, deliver them onsite or hold them in storage if necessary, and assign someone to coordinate everything. Other efforts, like handing out moving checklists and ordering packing supplies for employees, can reduce stress and help employees stay organized.
5. Be flexible with the timeline
To ensure employees don't feel overwhelmed by the corporate relocation, Ross recommends setting a flexible moving timeline. "Not every person will be able to meet the same deadline," he says. "Employees have significant others, grandparents, kids, and other commitments they have to deal with."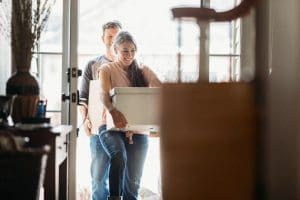 Some employees may need time to sell their homes, or want to wait until their kids finish school before moving. For employees who need more flexibility, working from home might be an option. Companies that understand different employees' needs show they value their employees. Plus, allowing employees to move when it's most convenient for them will yield higher retention rates.
6. Make employees feel at home
"Find creative ways to get the team used to the new location," Dangerfield says. Cater lunch from local restaurants, she suggests, or host a scavenger hunt around the city. You could also attend a local concert or food fair as a team, or create a city guide for employees that lists the best restaurants, green spaces, and cultural activities in the area.
Taking time to get employees excited about their new home can help facilitate the transition process for a corporate relocation. "When companies actively engage employees, there is more likely to be trust and two-way feedback, which has positive impacts on morale and retention," Dangerfield says.
7. Review HR policies
Due to fatigue, moving stress, and anxiety about adapting to a new city, employees may not be as productive, motivated, or engaged after a corporate relocation move. It's important relocating companies give them time to get settled.
To support employees during the transition period, Dangerfield suggests companies review their human resources policies and benefit options. "A company can allow for more leniency with telecommuting and work hours as employees adjust to the new location," she says, "or they may consider increasing transit benefits." Seemingly small gestures, like extending project deadlines or giving employees a day of paid time off to unpack, can go a long way toward improving employee satisfaction and retention.
8. Offer employee perks
Giving employees perks, like pet-friendly offices and gym access at work, demonstrates that you care about their happiness and wellbeing.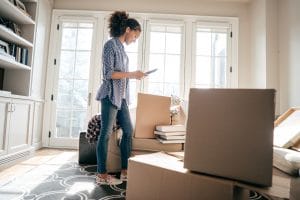 Offer the same amenities that you had previously, but also consider what your new workspace or neighborhood has to offer. "Since our new office space included a quiet room, we began offering massages on Mondays and Thursdays from a masseuse," Johns says.
Find Corporate Relocation Success
Relocating a company headquarters is a massive undertaking, but with a clear strategy, you can keep employees happy and maintain retention rates. By having a clear and streamlined corporate relocation process planned far in advance, your transferred employees are more likely to be satisfied and stay committed to their decision to relocate once your business moves. Be prepared for all stages of a relocation move, including before, during, and after your transferred employees arrive to their new location.
When planning and executing a relocation move, it is essential to find a reliable partner to facilitate storage, transport, and all the other logistical details involved. If your business is searching for a trusted provider that is experienced with keeping transferred employees happy and will guarantee a return on investment, learn more about how corporate relocating services from PODS can assist.
[maxbutton id="3"]
Get a Quote
Choose the service you need
Comments
Leave a Comment
Your email address will not be published. Required fields are marked *