On New Year's Eve, as the legendary ball dropped in New York City's Times Square, PODS was on the ground managing the logistics of the event.
Those logistics included storing, organizing, delivering and distributing audiovisual gear for a TV broadcast watched by 1.2 billion around the world, as well as guest handouts including hats, scarves, mittens, balloons, confetti and noisemakers for 2 million people in a five-block area. (See more about our role here.)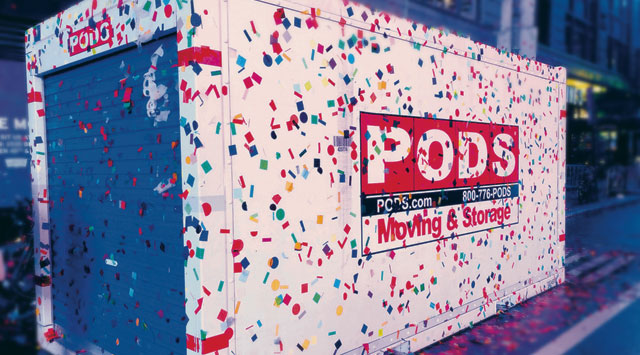 Helping to ring in a New Year is a special, all-eyes-on-us experience, but almost every large event, campaign or initiative requires a high level of successful cooperation from many different individuals and groups. That only happens with focused leadership.
Our work with the Times Square Alliance to coordinate all the moving parts required for a successful New Year's Eve celebration revealed some principles of leadership that resonate with any business environment that involves managing teams. Regardless of how large or visible our projects are, these four simple leadership principles continue to ring true.
1. No task is too small or too large.
When you're leading a team to accomplish something big, you sometimes need to do something little. Walt Disney, founder of the hugely successful entertainment company, was known for personally picking up trash around his theme park rather than ordering an employee to do it. His successor, Michael Eisner, who took the company from a $1.8 billion business to a $100 billion media empire, did the same thing, reports the Sarasota Herald Tribune.
Rather than focusing on their own power or importance, the best leaders ignore their titles and do what needs to be done, inspiring their teams to follow their example and accomplish the goal.
2. Your result will only be as good as your team.
The most dynamic and accomplished leaders hire, train and equip teams of great people to help them accomplish great things. That means making sure every team member understands the importance of his or her role and feels a sense of personal significance related to their work.
After a two-year study of successful teams, Google found that just as important as having clear goals and dependable team members is a leader's ability to make sure everyone feels "psychologically safe," or able to voice their concerns and take risks, reports Inc. Great leaders know that empowered, equipped teams can help them achieve success —and they work to make sure their team members have the tools and the environment they need to perform well.
3. Get out of the way.
When leaders micromanage, refusing to delegate or allow their team members to make decisions, they restrict their workers' ability "to develop their thinking and decision making"— the exact skills that are needed to keep our organizations competitive into a changing future, according to the Harvard Business Review (HBR).
In a world where machines are increasingly able to handle rote tasks and follow precise directions, humans are needed for their creativity and problem solving skills—and leaders must nurture those skills. Instead of micromanaging, we "need to draw out everyone's best thinking," write the HBR authors. That means providing team members with a vision or goal you want to accomplish and then trusting them to perform their roles in the ways they see fit. Rather than micromanaging, great leaders dole out freedom and responsibility and watch their teams rise to the challenge.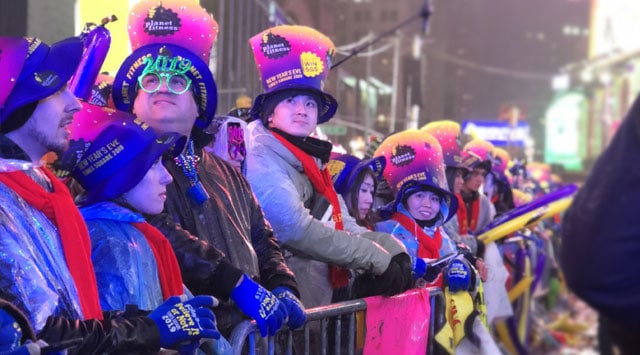 4. See the trees, but focus on the forest.
The best leaders focus on details in advance, then step back and see the big picture as it unfolds. Every military operation requires a leader's ability to focus on the big picture and allowing individual officers and troops to carry out the details. For instance, George Washington's plan to lead the Continental Army across the freezing Delaware River overnight on Dec. 25-26, 1776, depended on surprising the enemy in Trenton, NJ, before dawn. After Washington crossed successfully, his reports had to slog through a winter storm, ice jams and unfavorable currents, and a need for bigger boats to transport artillery. But Washington remained focused on the goal, and the Continental Army won its first major victory in the Revolutionary War.
If you have the right team in place and you've communicated each individual's tasks and importance to the whole, you can trust the details to your team and watch the overall project take shape from a big-picture perspective. Not only does this vantage point allow you to see areas that need improvement, but it's also a lot of fun.
As the PODS Busines Solutions team rang in the New Year with the rest of the world, they also celebrated their success in working together to accomplish something huge. As leaders, we were able to enjoy the satisfaction that comes with seeing a vision come to life through the work of a dedicated team.
[maxbutton id="1"]
Get a Quote
Choose the service you need
Comments
Leave a Comment
Your email address will not be published. Required fields are marked *