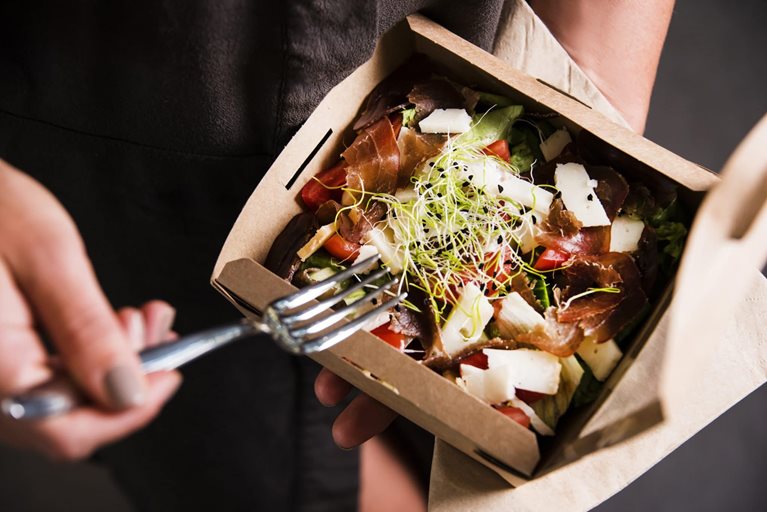 The Formula for a Thriving Curbside Pickup Program at Any Restaurant
For the restaurant industry in 2020, curbside pickup is booming. A recent survey conducted by Gallup discovered that 44% of U.S. adults picked up takeout from a restaurant in May (a 26% increase at the end of March).
The global COVID-19 pandemic has increased demand from customers who want to eat from their favorite restaurants via curbside. The low human-to-human contact involved with curbside service, delivery, and to-go make them safe solutions for hungry eaters who want to avoid a crowded dining room — or are simply not given the option to do so due to government mandates.
What this means for restaurants is that they can continue to still serve customers during lockdowns and will likely continue to feed converted patrons through curbside or related services after the virus is no longer a concern.
Creating a Successful Curbside Service Experience
Whether you already have a curbside service at your restaurant or you're preparing to start one, there are a few important things to make sure you cover.
Set up a program that will be a success by following these guidelines:
1) Prepare Your Staff for the Transition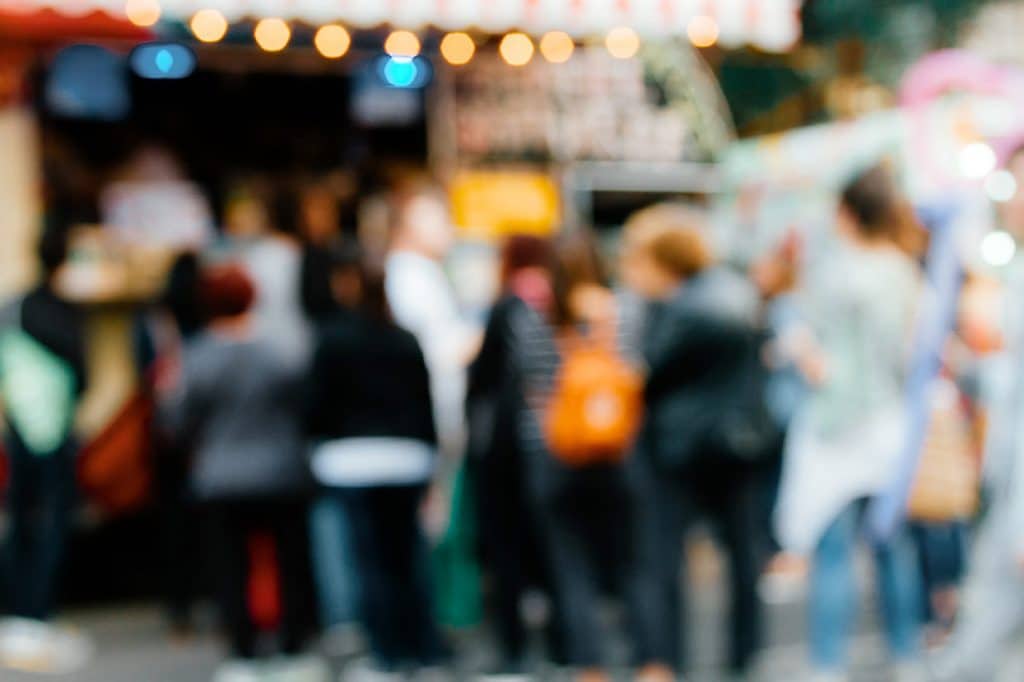 When launching or expanding a curbside service, be sure to organize your team so they are ready to facilitate the program and provide an exceptional experience for your customers.
Assign specific team members or an entire crew to the designated curbside area you set up.
As there are sections in a dining room, there should be staff for meeting customers at the curbside and staff for running food orders from the kitchen to outside of the restaurant.
Segmenting staff between curbside customers and dine-in customers makes workflow operations more efficient and also sanitary, like for dining rooms that are expected to meet strict health and safety regulations.
2) Create a Revised Menu & Packaging Plan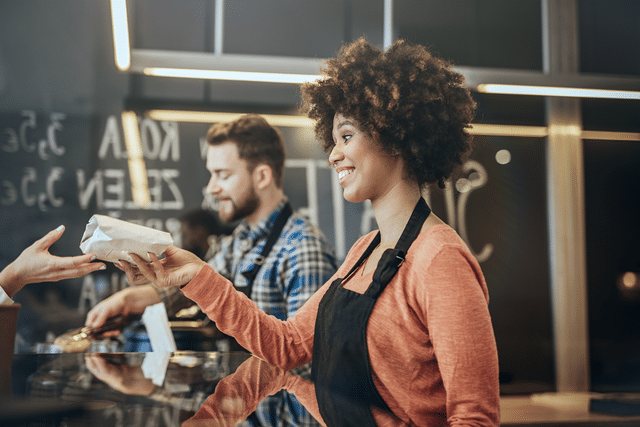 Your entire menu might not fare so well for to-go orders. Some dishes are not ideal for transport, while other ingredients might be too costly for your typical take-out customers who want a less formal meal.
It is best to review and develop a menu that is specific for curbside orders to make sure it is profitable.
Some restaurants have also created bundled menus with nontraditional items to provide better value to customers who are quarantined. For example, restaurants in New York City have set a family-style meal trend. Many eateries are also adding gourmet pantry items and flower bouquets to their menus.
Pay close attention to your packaging, since it's essential for maintaining optimal health and safety standards. Piping hot soups and chilled salads will all need specialized packaging so they can remain intact during transport. Don't forget to research and compare the price points of your disposable serving ware products so you won't need to mark up costs for customers.
3) Establish a Strong Digital Presence
Update your website and social channels with information about your curbside service program. On Google, you can share new business information in the search engine's results through Google My Business.
Make your restaurant easily discovered online to make sure your target consumers and repeat customers know about your curbside service program.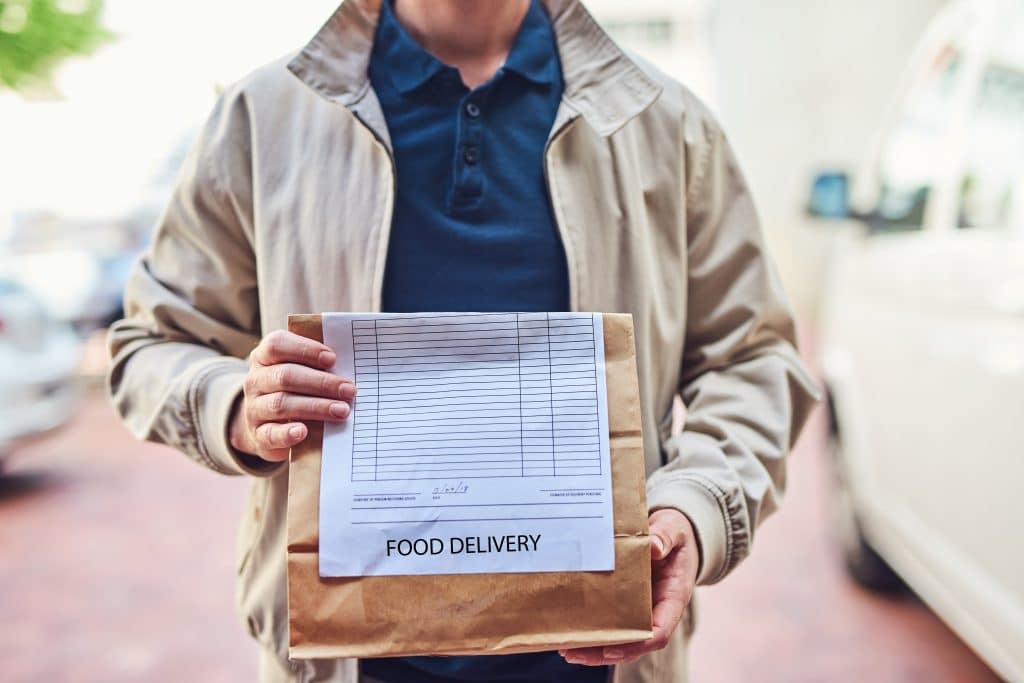 Food takeout and delivery are also much easier to accommodate for restaurants that have a curbside program. Expand those opportunities by making sure your restaurant has a presence on all popular delivery mobile apps.
Here are a few apps that are designed to connect restaurants with people who want takeout and delivery:
4) Provide Clear Instructions for Customers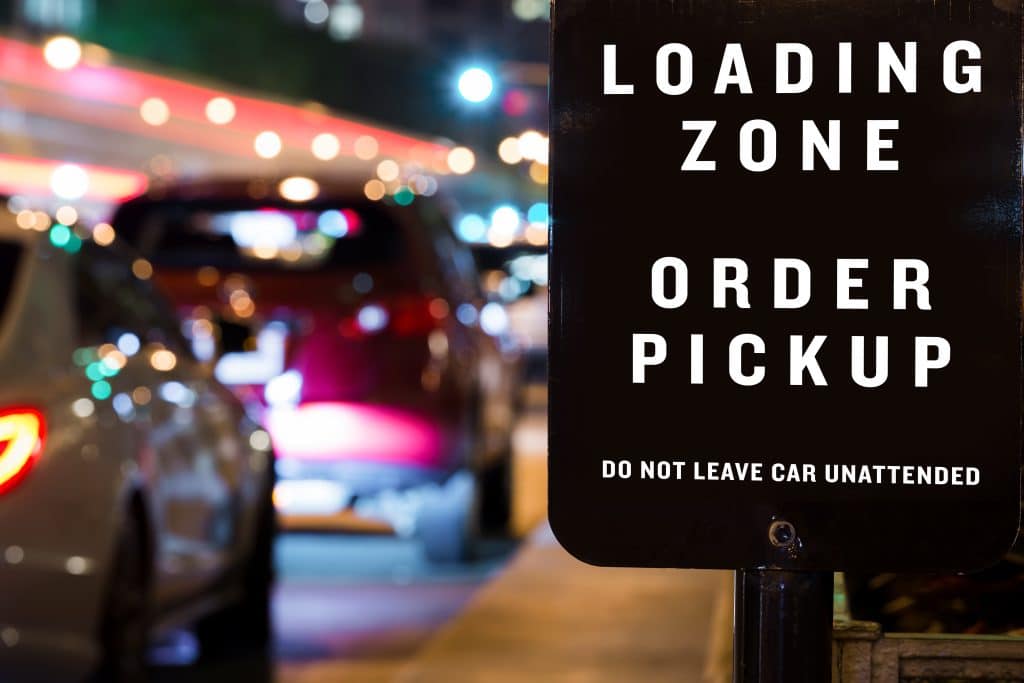 Since your customers may be quickly grabbing their meals at curbside, or having a delivery program fetch their order, you'll want to guarantee the process is easy and efficient.
Create wayfinding signs inside and outside of your establishment, such as in your parking lot or on your windows. Make sure it is impossible for customers to not be confused.
Many restaurants will clear several parking lot spaces for customers claiming curbside orders, while others will even create a special tent at the curbside for customers to pay and receive orders. Go above and beyond with whatever set up you need to make sure your curbside program operates smoothly.
Get Storage Support for Curbside Pickup
Curbside pickup has been a trend for the food industry and is now exploding since the global coronavirus pandemic. Curbside and to-go orders allow customers to access restaurant-quality meals without having to step foot inside a building, which gives peace of mind for those concerned for their health and safety.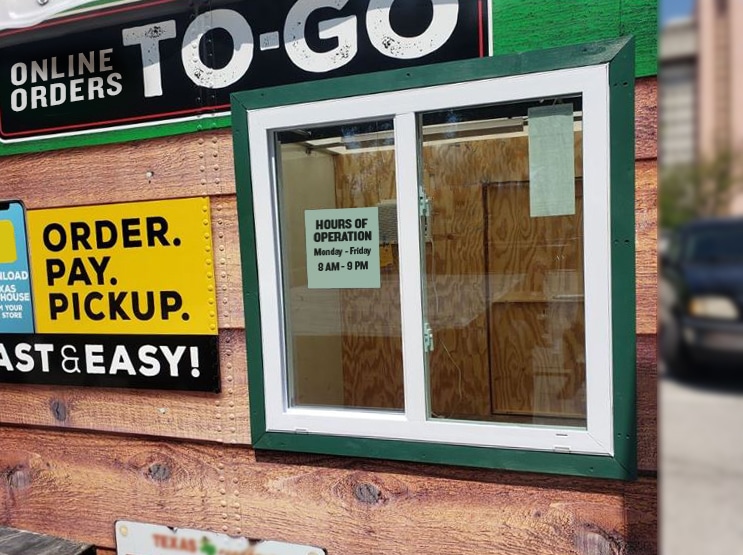 Consumers who have embraced curbside pickup during COVID-19 will probably continue to want the service even after the pandemic wanes, but not all restaurants are prepared to support a curbside program.
Some buildings may not have space inside to store the extra serving ware and packaging, while some eateries simply do not have a safe curbside area to serve customers. Fortunately, PODS can help solve any challenges when launching and maintaining such a curbside program.
Our storage containers can be conveniently placed on-site at your establishment and be used to store your overflow inventory and supplies. Each of our mobile storage container sizes fit inside a single parking space and they can be placed in tight or hard-to-reach areas thanks to our revolutionary level lifting machine, PODZILLA.
Does your restaurant not have enough room for a curbside pickup area? Or, do you want your curbside pickup customers to remain physically distanced from your building? PODS shipping containers can be also be modified and customized into standalone curbside pickup centers where customers can grab their take-out and to-go orders.
Need extra space to create a curbside pickup program? Learn more about our solutions for restaurants.
[maxbutton id="1"]
Get a Quote
Choose the service you need
Comments
Leave a Comment
Your email address will not be published. Required fields are marked *