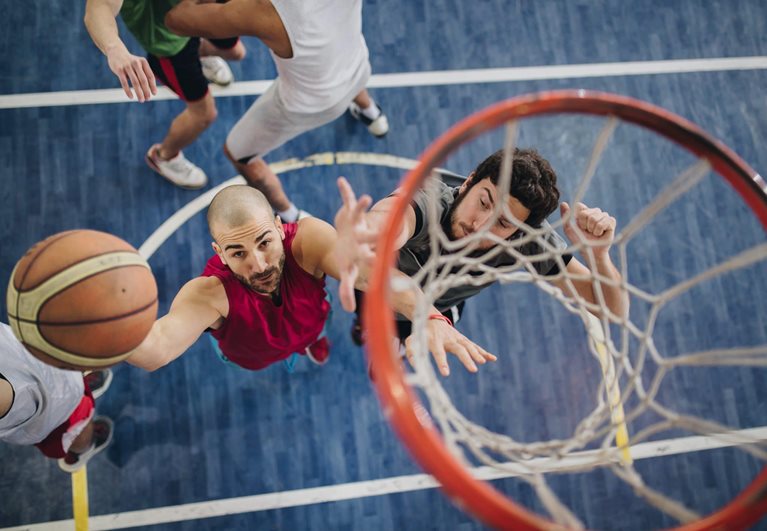 March Madness Behind the Scenes: Why Portable Storage Is a Must
While millions of fans fill out their brackets and debate seeds for March Madness, otherwise known as the NCAA College Basketball Tournament, schools are figuring out the logistics of getting everything in place by tip-off. From uniforms and athletic gear to band equipment and now PPE, college basketball in March offers another type of "buzzer beater."
In 2021 the tournament will be far different as it will present challenges to keep players safe. Instead of hosting games at multiple universities across the country, March Madness will take place entirely in Indianapolis and its surrounding areas inside a "bubble" format as other sports leagues have recently done.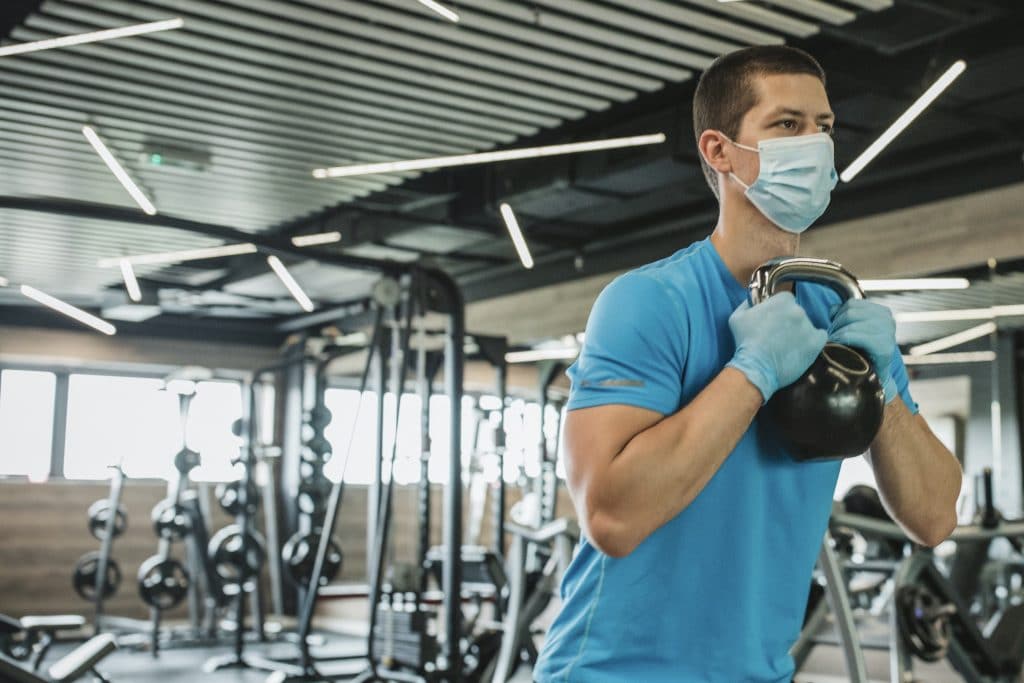 Whether fans may be allowed to attend is still to be determined, but social distancing solutions and contactless logistics will now be a factor to consider at March Madness.
The Usual Madness of March Madness
Every year, 68 teams qualify for the NCAA Tournament — the selection announcements come on a Sunday. The teams have to arrive at their game sites by Thursday morning, or as early as Tuesday for teams playing in the First Four, a qualifying round that takes place before the main games. When there isn't a pandemic, participating universities travel hundreds of thousands of miles combined in a time span of under three weeks.
In 2015, March Madness teams boarded 214 flights and rode 467 buses during the NCAA Tournament. Teams fill out a manifest via an online portal that gets shared with their assigned travel agent, as the NCAA has strict guidelines on travel. Teams less than 350 miles from the competition site must drive to their destination. For longer distances, the NCAA will fly teams to a nearby airport, but it's up to the individual schools to get to the arenas. In some cases, that can be another 150 miles on the road.
For example, in 2019, the Purdue Boilermakers reached the Elite Eight. They flew from Lafayette, Indiana, to Hartford, Connecticut for their first two rounds. After returning to campus, they bused to Louisville for their next two games — and that's not atypical.
"As soon as the bracket comes out, the NCAA's travel agent has everyone working that Sunday night," says Connie Nickel, the associate athletic director for internal operations for the University of Miami. "They've got massive amounts of people trying to figure out what charter goes here, what's available. If you're in the First Four, holy smokes. You're leaving the next day. Get on a plane and let's go!"
Venue Storage and Logistics
Teams have to weigh each item they bring, down to the ounce. There's a lot to consider, and teams often start planning months in advance. Having correct measurements is critical, since the NCAA charter flights can only carry so much weight. Here's a general idea of what each team has to account for most:
Home and away uniforms and shoes for 12 to 15 players
Instruments and cases for 30 band members
Uniforms, flags, poles, and megaphones for 12 cheerleaders
Costume and props for the team mascot
Coolers, cases of water and Gatorade
Video projectors to watch film
Additional basketballs for practice
Stools for huddles during timeouts
PPE for players and staff to wear
"These are things we'd likely take on road trips during the year," says Elliot Bloom, the director of basketball operations at Purdue University. "But they're in larger quantities. Everyone has more to bring along."
Teams may also receive products from apparel companies to wear during the tournament. For example, Nike sponsors many larger universities, and will send shoes for players to showcase while they're on the court. It's another consideration operations teams must keep in mind.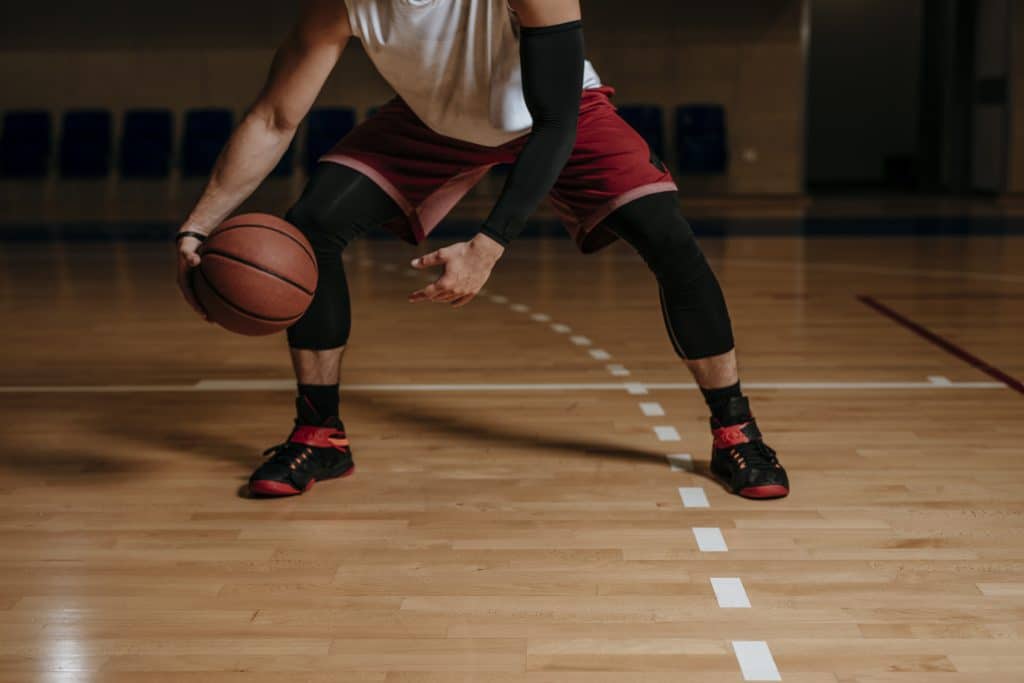 "There's never enough storage," Bloom says. "Whenever athletic programs build facilities, storage never gets considered as much as it should. All of that has to go somewhere, so we're always looking for nooks and crannies around the arena to store stuff in."
Many sports venues and facilities lack adequate storage space to accommodate the equipment that comes with visiting basketball teams, school bands, cheerleaders, their fans, and more. March Madness games draw larger crowds than games at other times of the year, making orders for higher quantities of inventory at merchandise kiosks and food vendors necessary. Without a scalable storage solution to hold extra equipment and inventory during these high-profile games, such events can become disjointed and disappoint fans who are attending.
During the COVID-19 pandemic, social distancing solutions will be a top priority. For teams, staff, and people who are even able to attend, screening areas and physical distancing partitions will be essential for their safety. New venue layouts and setups are also going to be a part of the 2021 tournament.
Keeping equipment in a portable storage solution helps ensure schools know exactly what they're bringing to a game to avoid weight issues on charter flights. They can discreetly store the containers in a convenient location, such as a parking lot, at the venues they visit so lack of room is never a concern. Plus, by using storage containers to hold team equipment not just for tournaments but throughout the year, campus buildings will have more available space for other departments and needs.
Creating a March Madness Money Maker
While March Madness is hugely popular among fans, it's also lucrative for educational institutions. The NCAA awards "units" to schools that make the tournament. Schools can earn additional units by winning games, and the units are then converted into money.
That money gets pooled into school conferences. For example, Loyola Chicago reached the Final Four in 2018. Their run will be worth at least $8.45 million for schools in the Missouri Valley Conference over the following six years. It's a great reward for the hard work the athletic departments put in to make everything happen.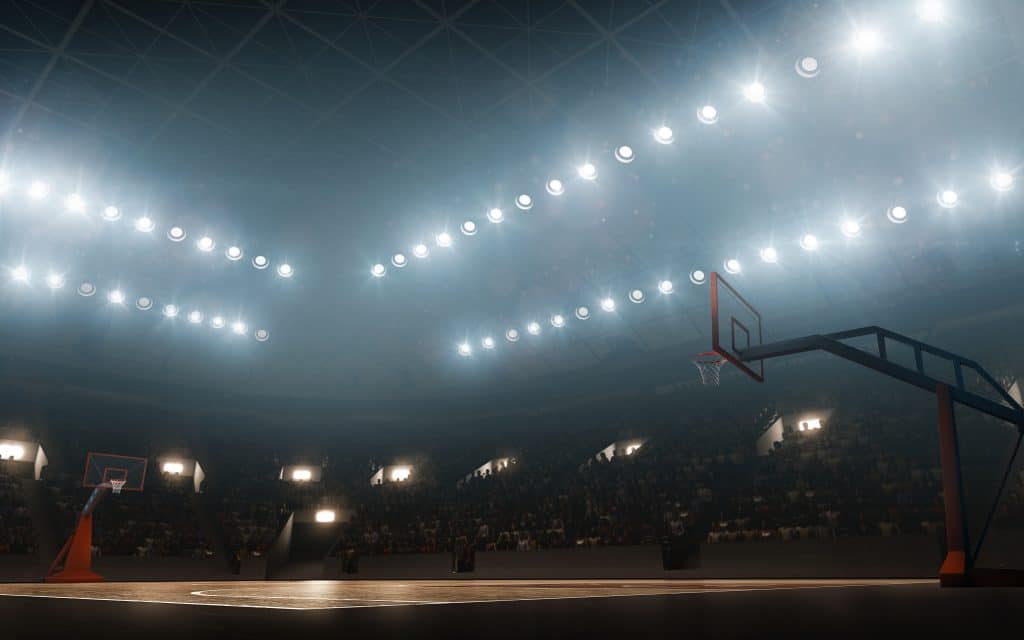 Success on the court also leads to more interest from potential students. In 2013, Florida Gulf Coast became the first-ever 15-seed to win two games and reach the Sweet 16. School applications increased by 27.5 percent the following year. Wichita State's Final Four run that same year boosted applications by nearly 30 percent.
Score Big With Portable Storage
Portable storage options are helpful during short-term events like March Madness. It's reassuring to know all necessary items for the Big Dance are in a secure storage unit. For schools that get placed in games across the country, portable storage solutions offer an alternative to bringing everything on the plane. They can simply send the storage container to their destination and have everything in place in time for tip-off. If the resulting success leads to more applications, you won't have to worry about a large facility taking up space and leaving students feeling crowded.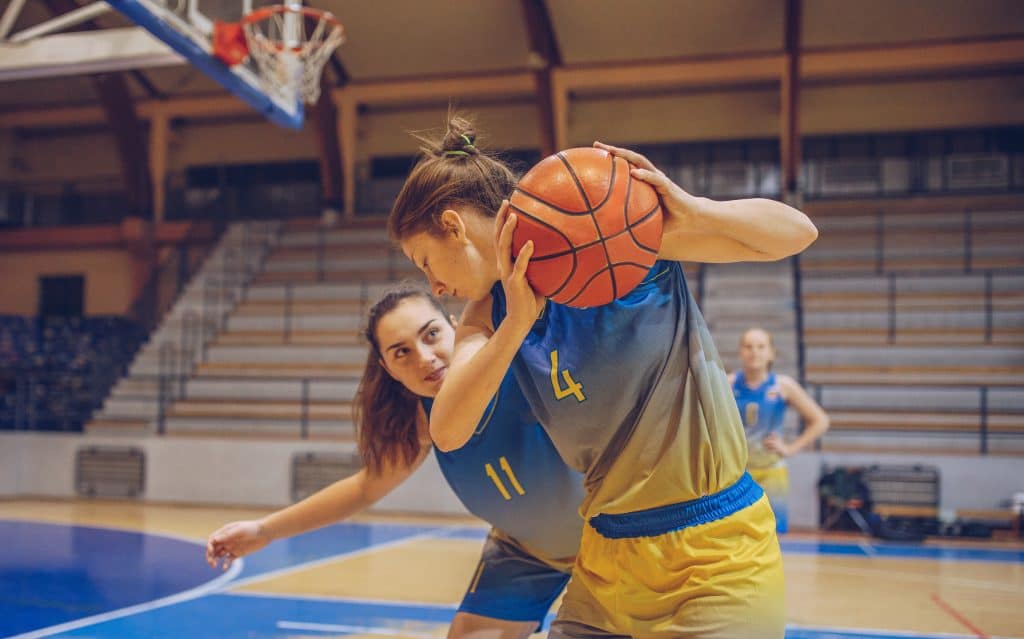 These storage solutions aren't limited to basketball, either. After the last piece of confetti touches the court, warmer sports events like baseball's College World Series is just around the corner. There's even more equipment to consider for baseball, making a portable storage container a valuable addition to a campus.
During the global COVID-19 pandemic too, social distancing will remain a top priority. PODS containers can be used as standalone screening stations for temperature checks at venues. Teams can transport equipment and their personal items from their homes to a tournament site bubble using our portable containers. All of our containers are moved without touchpoints or human handling, which guarantees all contents stored inside are free of any viral contamination.
Learn more about the PODS school and college storage solutions that can handle any sport.
[maxbutton id="3"]
RELATED POST: Back on the Field: The New Normal for Professional Sports
Originally published Mar 9, 2020 7:31 PM, updated Jan 22 2021
Get a Quote
Choose the service you need
Comments
Leave a Comment
Your email address will not be published. Required fields are marked *