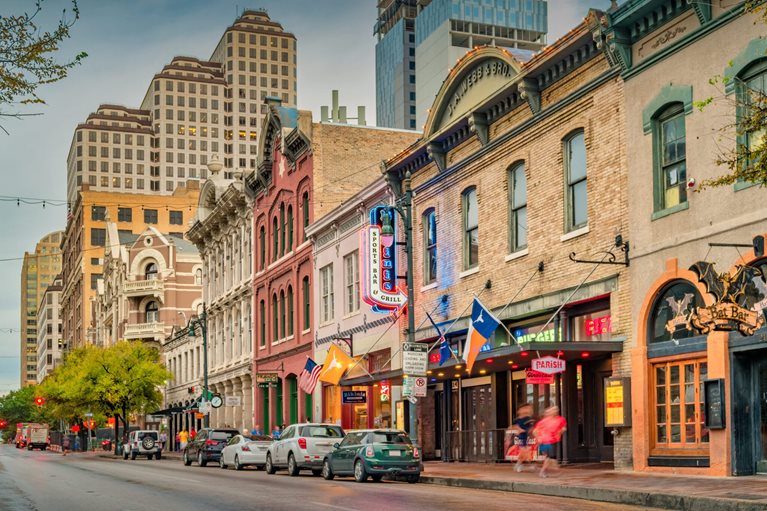 The Newest 'It' Business City: A Guide for Companies Moving to Austin, Texas
Austin made headlines in August of 2020 after Tesla CEO Elon Musk made a personal move from California to Texas.
A year later, Musk moved SpaceX headquarters to the Lonestar city — adding that Austin will be the "biggest boomtown" the U.S. has seen in 50 years.
However, Musk wasn't the first business to head toward Texas. The mass exodus of businesses moving from California spiked in 2018, when nearly 1,800 companies left California for Texas — and many specifically moved to Austin.
The arrival of the coronavirus pandemic in 2020 — resulting in office closures despite the overall cost of living still rising — was enough for companies to rethink their headquartered locations as well as where to open new retail locations.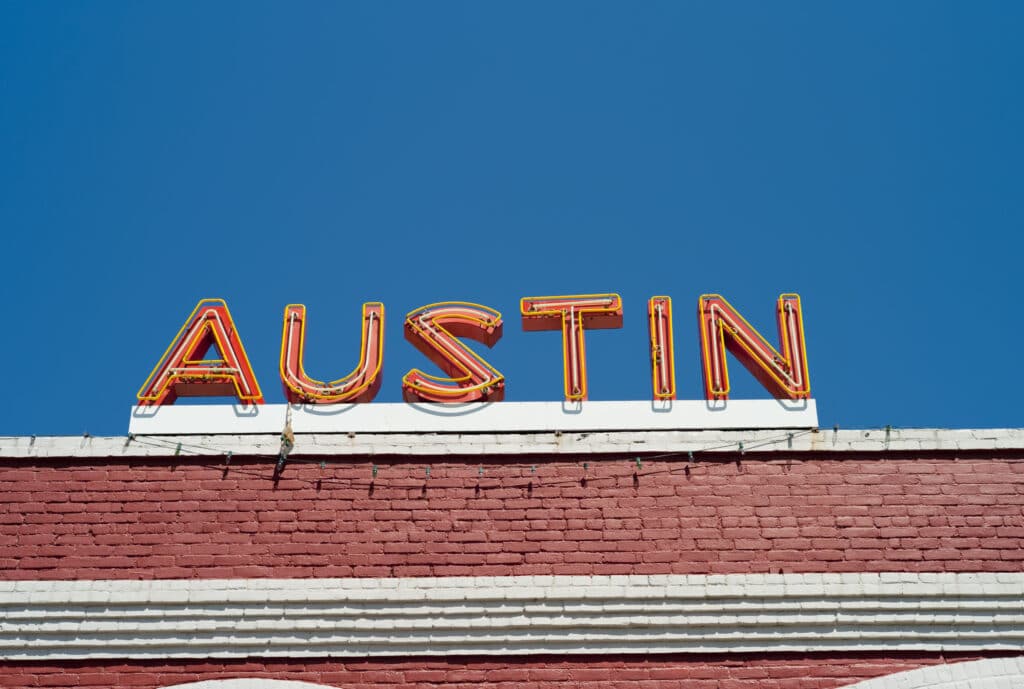 For the past 11 years, Austin has been a top U.S. city for business relocations, welcoming more new business and company relocations than anywhere else in Texas. The city has become a big draw to some of the world's biggest businesses.
Here are the top companies that have relocated or expanded to Austin:
Tesla*
Space X
Google
Apple
Amazon
JPMorgan Chase
Charles Schwab
Oracle*
*These Austin-located businesses are ranked in the top 100 of the 2021 Fortune 500 list, along with Round Rock's own homegrown computer company Dell.
Considering relocating your business to Austin? Read on to see what all the hype is about and why Austin is the new "it" city for business relocations, especially tech companies.
We'll also review the top reasons why there are a growing number of companies moving to Austin, Texas, and review the service options available to move your business and help with the corporate relocation of employees.
Why Are Businesses Moving to Austin, Texas?
Austin's comparatively lower cost of living and taxes, lively culture, plentiful proximity to nature, sunny weather, and alternative political views for a Southern City are among the biggest draws for businesses relocating from California and elsewhere.
As the fourth-largest city in Texas, Austin is home to under one million people as of 2021 and is spread out over roughly 371 square miles. You'll find a balanced mix of diverse residents and an urban city vibe with enough room not to feel congested.
Traffic here isn't as much of a concern as it is in cities like Houston or Dallas, and residents have the option of living in a variety of neighborhoods. From walkability and high-rises of Downtown Austin to the nearby suburbs just outside of the action, there are options for everyone.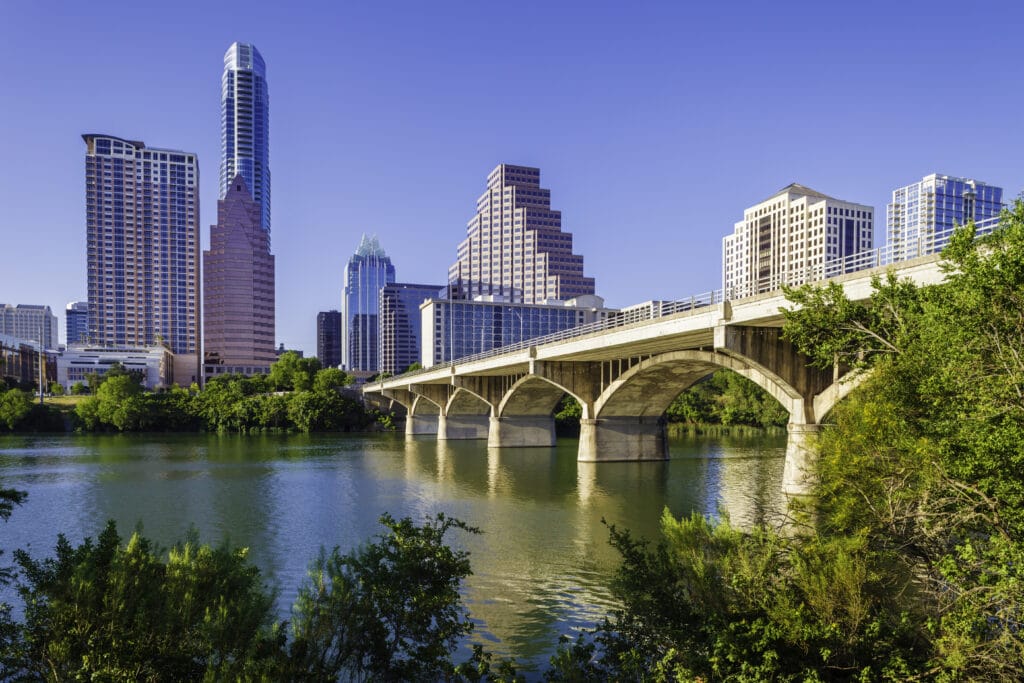 Cost of living and operating costs in Austin have been rising in tandem with the city's growing popularity, but are still significantly less than the pricey cities most companies and employees have relocated from.
Austin is on track to boom economically in 2022 and beyond, according to predictions from economists and seasoned business professionals alike. Some of the best schools in the country, a diverse population, and easy access to green space make Austin an obvious relocation destination.
Predicted to Become a Business Center
Elon Musk isn't the only one who believes Austin will see one of the biggest economic booms in the U.S. in a half a century, many other prominent businesspeople and economists also foresee this Texas city becoming a hub for business.
Austin-based economist Jon Hockenyos told national attendees of a 2021 forecasting event hosted by the Austin Chamber of Commerce that he believes coronavirus challenges only served to strengthen it as a business destination. He added that Austin will be "one of the great global cities of the 21st century."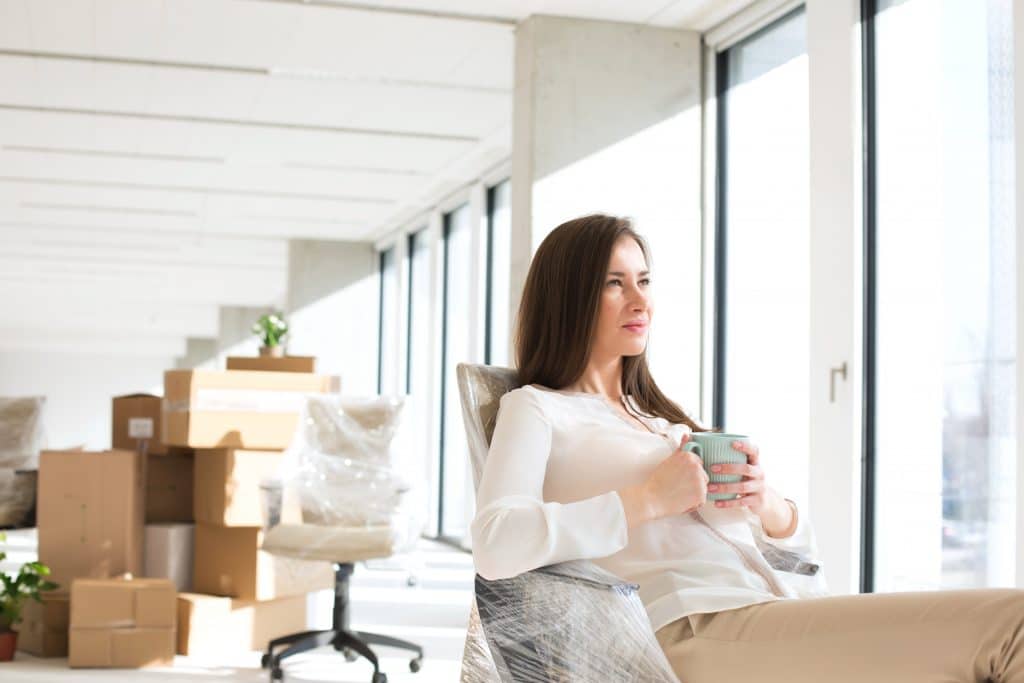 In terms of recovery from the COVID-19 pandemic, the Statesman reports that as of July 2021, the city had not only recouped all 140,000 of its jobs lost during the pandemic but created over 28,000 new jobs as well.
Businesses making the move now are becoming part of the city's early success story and growth. They are also getting in before the true explosion of the city, giving themselves first dibs when it comes to office spaces, location, and access to relationships and networking opportunities.
Built-In Access to a Diverse Talent Pool
Education in Austin is top-notch at nearly all levels. Austin is home to the #1 school district in Texas, the Eanes Independent School District, which encompasses 11 schools that serve over 8,000 students.
Austin is also home to 16 colleges and universities, including the University of Texas - Austin, which is one of the largest universities in the country and ranked #38 in the U.S. News and World Report's ranking of best colleges in the country.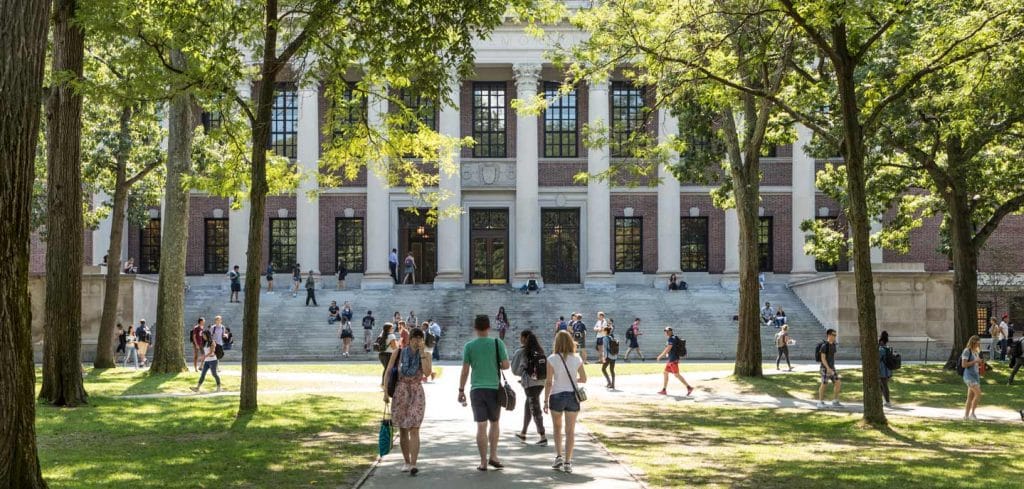 According to an article by Culture Map Austin, the local talent pool's "serious tech credentials" is what tipped the scale for Israeli tech firm Rivery. The company also noted that Austin is attracting thousands of qualified candidates thanks to pay raises, higher quality of life, and a healthy work-life balance.
Top industries in the Austin Metro Area include creative and digital technology, clean technology, innovative life sciences, and manufacturing. The University of Texas at Austin boasts 12 colleges with top 10 programs such as business, geosciences, engineering, and natural sciences.
Affordable Cost of Living & Operating Costs
California may have the largest economy in the United States, but anyone who lives there knows that comes at a price — a high cost of living and growing tax rates. Texas may be able to boast the second-largest economy in the country, but it's also able to flaunt a much lower cost of living.
It's true that the cost of living in Austin has been rising in tandem with the city's growing popularity, but it is still lower than the pricey cities most companies are relocating from. Someone making $130,000 in San Francisco needs only to make $68,000 in Austin to maintain the same quality of life.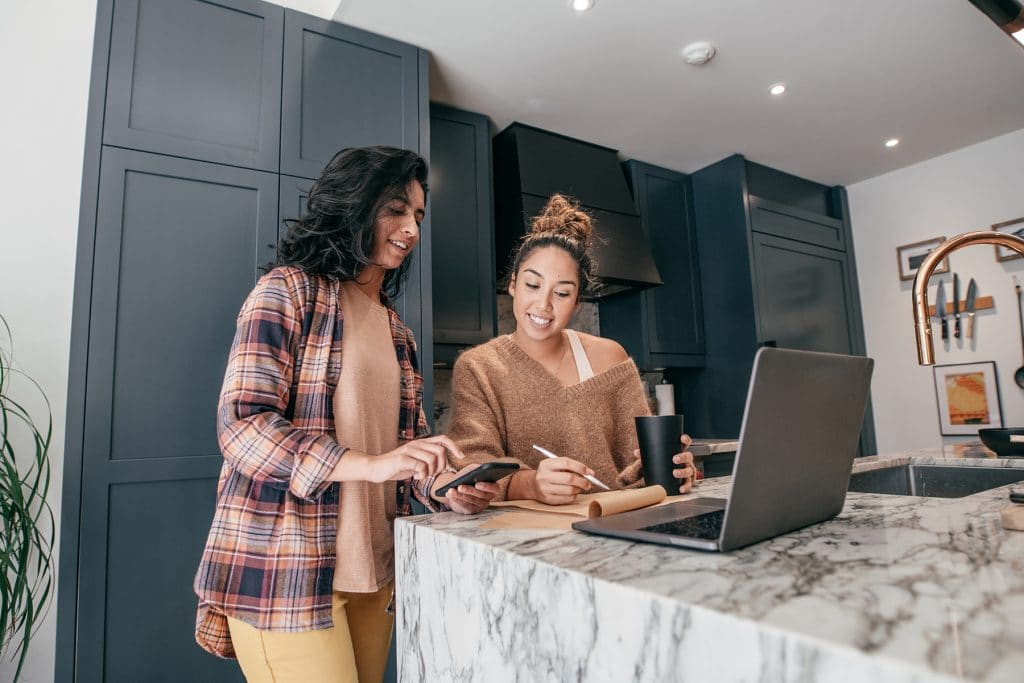 According to a cost-of-living calculator, the cost of living and operating in Austin is 32 percent lower than in Los Angeles, 60 percent lower than in Manhattan, 17 percent lower than you'll find in Chicago, and 12 percent lower than in Miami.
Residents and businesses in Austin will get more bang for their buck without having to sacrifice many of their favorite big-city amenities. Austin is full of excellent museums, outstanding nightlife and live music, and plentiful access to nature.
Better yet, the weather is sunny. Austin gets an average of 228 days of sunshine a year, which is three weeks more than the national average.
Low Tax Rates & Tons of Business Incentives
It's worth noting that along with a lower comparable cost of living, businesses that move or expand to Austin will also get exceptional business incentives and be privy to some of the lowest tax rates in the country.
The state of Texas has neither corporate or personal income tax — a boon for businesses and their employees. Business incentives range from sales tax and franchise tax exemptions for qualified businesses. Additionally, the state offers waived permit fees, property tax abatements, grants, and local funding for relocating or expanding businesses.
Additionally, the city of Austin has a Business Expansion Incentive Program that rewards qualifying businesses that perform in certain target areas with tax reimbursements and wage reimbursements.
For a full list of Austin's economic incentives, check out the Austin Chamber of Commerce website.
Notable Cities in the Austin-Metro Area for Businesses
Businesses should keep in mind that business development, growth, and opportunities aren't just limited to Austin proper. The entire Austin-Round Rock Metropolitan Statistical Area (MSA) has been enjoying increased prosperity and popularity.
Finding the right spot for your business and employees can be critical for success, so here's a brief overview of the most popular places in the Austin-Round Rock MSA to get them on your radar.
Just 17 miles north of Austin, Cedar Park has been earning a spot in the U.S. Census Bureau's top 20 fastest-growing cities in the country for nearly a decade. This family-friendly suburb has a youthful population with a median age of around 35, tons of green space, excellent schools, and enough in-town amenities to keep residents busy.
Cedar Park is an ideal alternative for smaller businesses looking for the cache of being in the Austin MSA without sacrificing a diverse and educated talent pool or putting too much strain on their budget.
A nudge to the east, Round Rock, Texas has been going hard to entice businesses to consider relocating or expanding locally rather than to Austin proper. Although the suburb is pro-business, it's specifically courting industries such as innovative marketing, healthcare, technology, and financial services.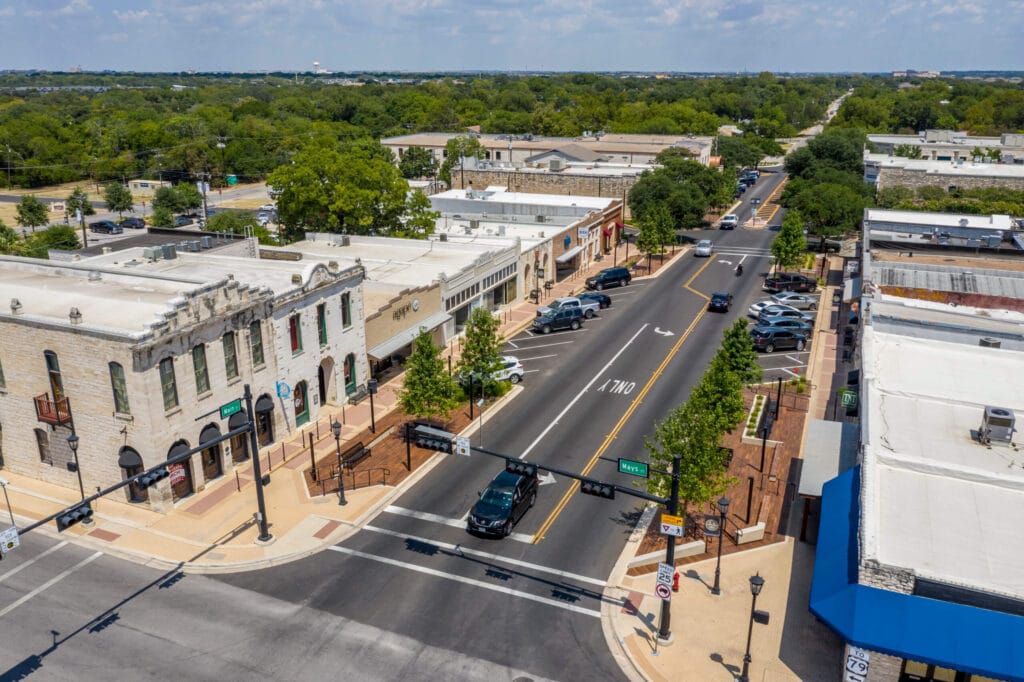 Demographics in this city are similar to what you'll find in Cedar Park, though the population in Round Rock is nearly double. As mentioned, software company Dell was born and bred right in Round Rock.
Companies considering getting in early and staking claim to their own area of the Austin MSA should consider Pflugerville, Texas. This leafy suburb is 17 miles north of Austin and 17 miles east of Cedar Park, with a population of just under 60,000.
Real estate opportunities are still readily available, especially for expanding businesses or manufacturing companies that require larger warehouse spaces. With a median salary of $93,000, the economy is strong, and businesses will have access to a talent pool full of smart professionals.
Georgetown is located 25 miles north of Austin, making it the most suburban of all the major northern MSA areas. This is a good commuter city for employees looking for a quieter slice of life and a small-town feel.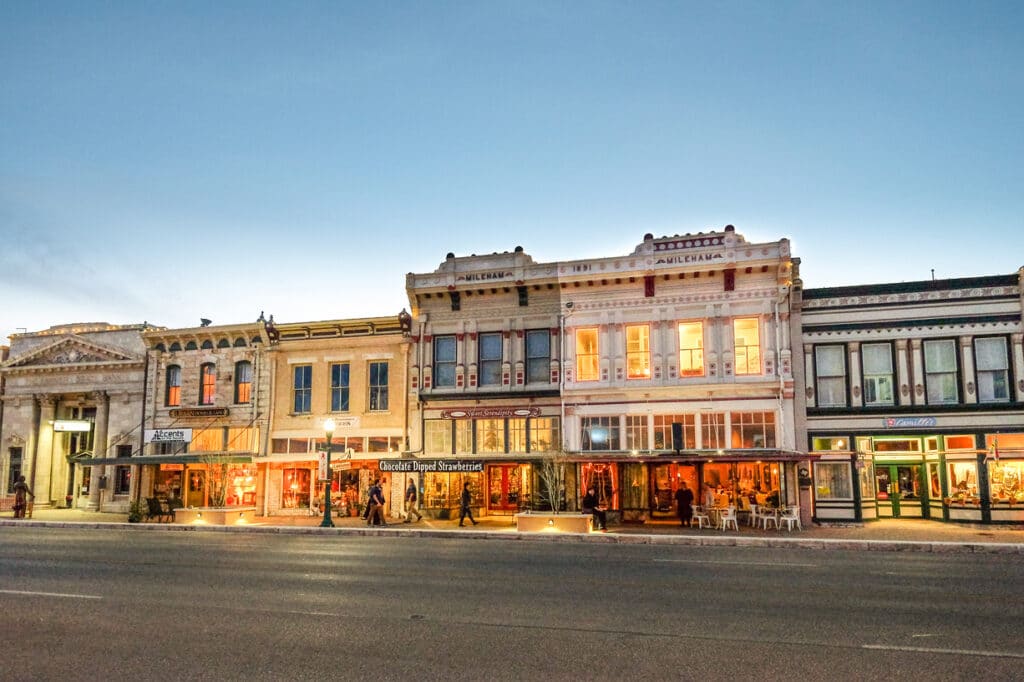 Residents are a mix of young professionals, college students, and retirees who appreciate the excellent access to nature and the deep history of the town. Some town highlights are the observatory at Southwestern University, Blue Hole Park's sparkling lagoon, and the stalagmite-filled caves of Inner Space Caverns.
Buda, Texas may only be able to count 18,000 residents as of 2021, but it's one of the fastest-growing suburbs in America (considering the fact it had a mere 2,400 residents back in 2000). It's an affluent suburb, just a 20-minute straight shot northeast on Interstate 35 to Austin.
Mostly filled with families and working professionals, Buda attracts commuters who want the convenience of city amenities nearby without the higher cost and commotion of a bigger city.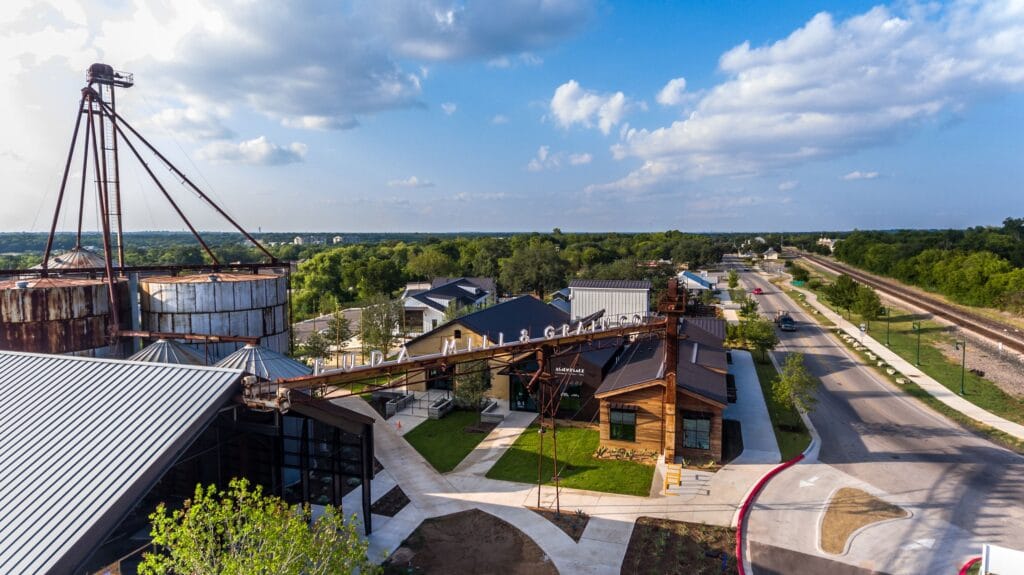 Roughly 25 minutes southwest of Austin, the suburb of Kyle may be best known for being the home of The Texas Pie Company. This is a great spot for commuters with families or young professionals who want the amenities of a lively suburb, accessibility to Austin, and a short distance to several parks.
Education is noteworthy, as over 60 percent of residents have either attended or graduated from college — including a rough 10 percent of more who have master's degrees. As such, the talent pool here is strong and the median salary runs around $80,000.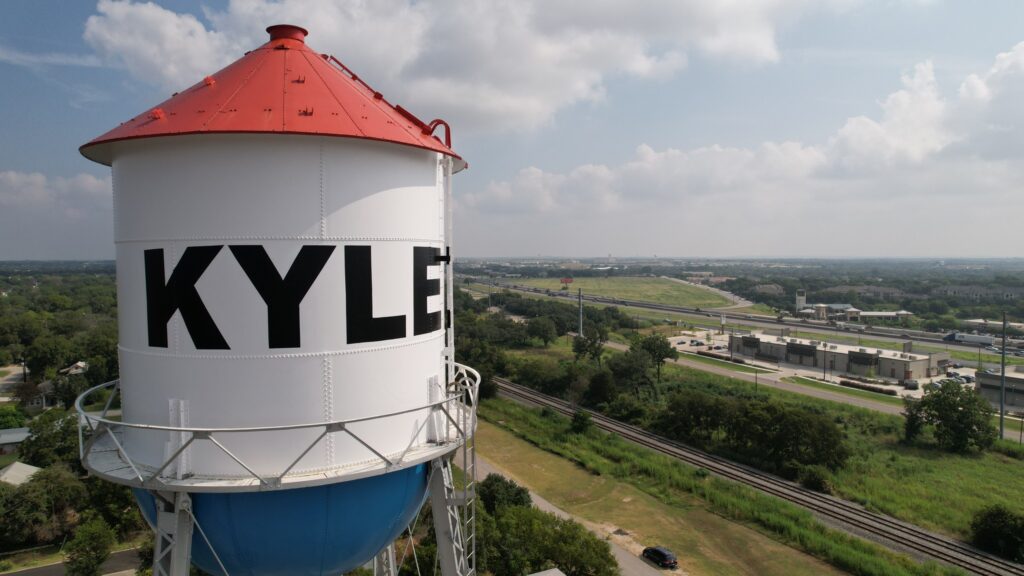 Furthest south lies San Marcos, a dense suburb with close to 100,000 residents and is a friendly and quiet place attracting a younger crowd. That said, in 2018, it was also listed as one of the best places to retire by Forbes.
The mixed urban-suburban feel of the city makes it an ideal spot for both employees and small-to-medium-sized relocating or expanding businesses.
Thirty-five miles southeast of Austin you'll find Bastrop, a historic small town with under 10,000 residents. This traditional community leaves the hubbub of city life to closer suburbs and instead focuses on the great outdoors.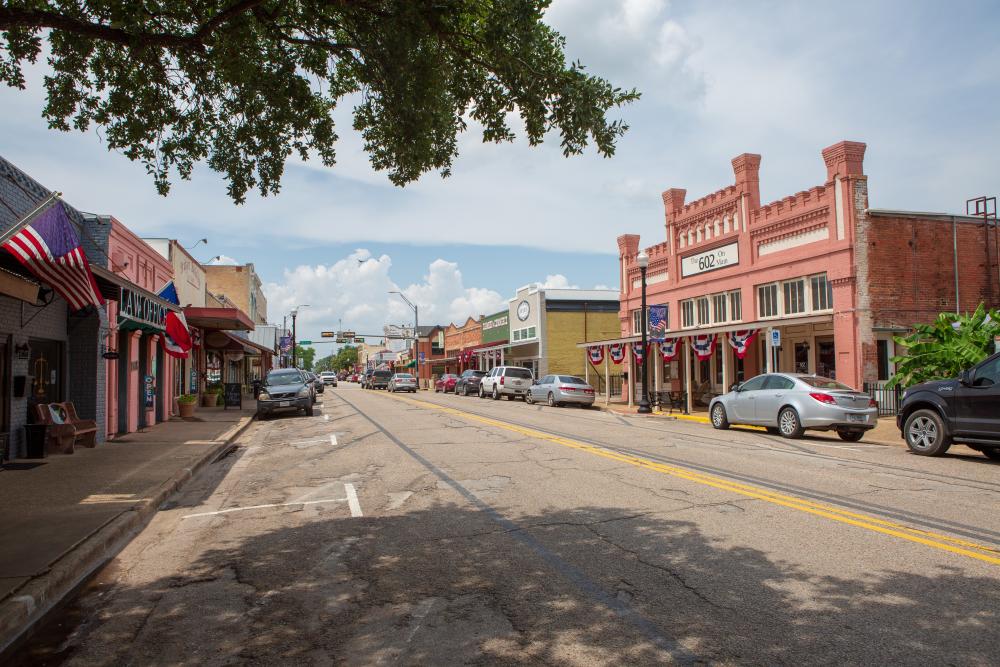 Bastrop is quieter than other suburbs, with loads of outdoor activities, restaurants serving home-cooked fare, and a lively homegrown art scene. Rather than being a business center, it's an option for relocating employees who won't mind swapping out the city life for a short commute and breath of small-town fresh air.
Additional Business Relocation Costs to Consider
Convinced that Austin is the city for you or your business? Before you make the big move, be sure to review the following points to ensure you get a return on investment:
Deposits and/or lease fees for a new office space
Business registration fees; any fees associated with dissolving or reforming, merging, relocating, or converting your business.
The predicted loss of productivity and revenue during the moving process
Employee relocation costs
Marketing costs associated with informing clients you will be relocating or moving
Any necessary or elected insurance dues for the move and any relocating employees
One-time set-up costs for the new office and employees; utilities, IT, furniture, cleaning, etc.
Commercial Moving Options When Moving a Company
When it comes to relocating your business and employees, finding the right commercial moving service to help with your move is almost as important as deciding on where to move. Here's a quick rundown of the pros and cons of the different options to consider for your relocation to Austin.
Full-Service Movers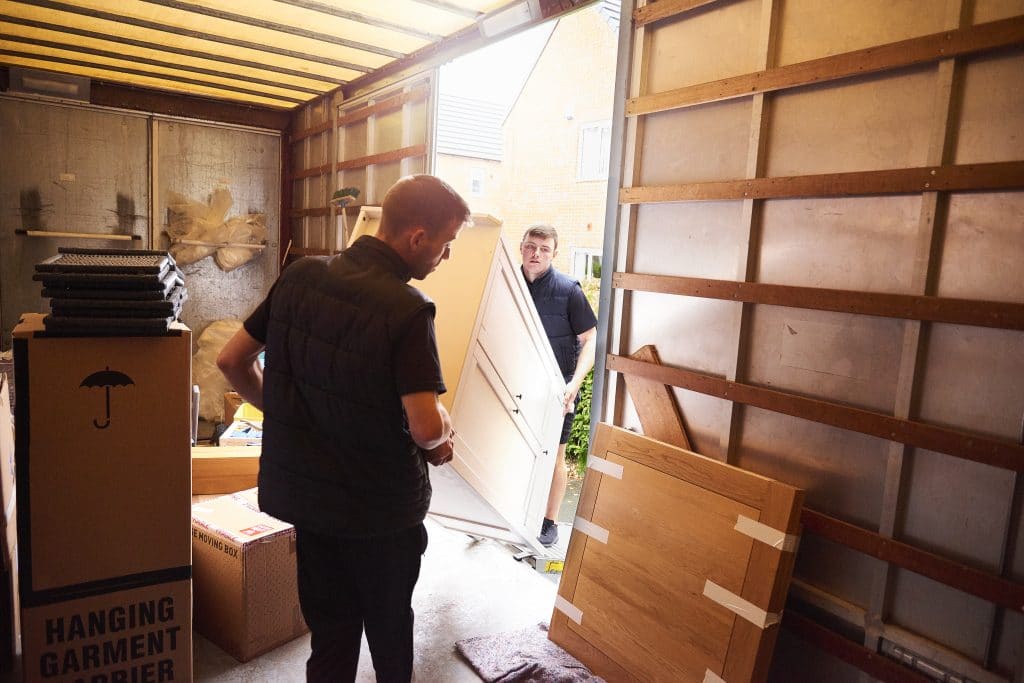 Hiring full-service movers is often the most expensive option, but it usually requires the least amount of labor, time, and management. It can also be one of the fastest relocation options for businesses, though it's worth mentioning that not all moving companies can also handle employee relocations.
Pros
Best for large businesses
Frequently the fastest option
Lowest level of involvement
Cons
Often the most expensive option
Usually less flexible with scheduling, date changes, and minimum spend amounts
Likely no storage option available
Possible hidden fees or unexpected costs
Limited or no employee relocation assistance services
Managing the Move Yourself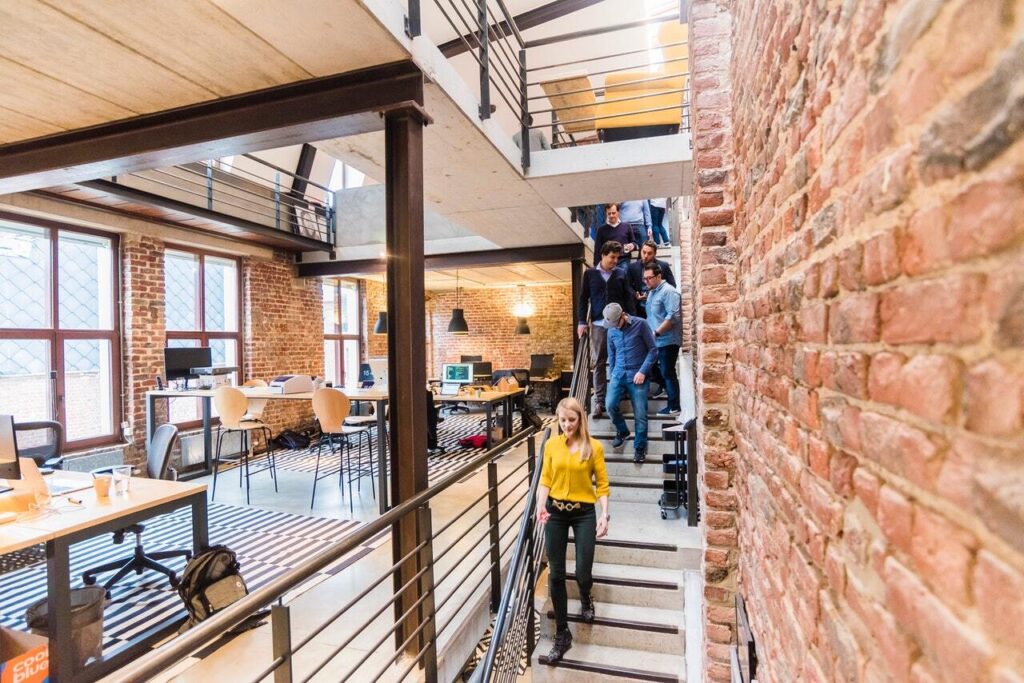 Depending on your timeline, budget, and the size of your business, you may want to consider handling the move yourself. Though it's often the cheapest option on paper, the downside is that you'll have to devote more company resources and time to the move — which can also be costly.
Pros
Best for smaller businesses with only a few employees and minimal physical property
Likely the least expensive option
Gives the most control over the process
Cons
Labor intensive and requires a high level of company involvement
Will require additional logistics management and resources
No storage options are available
Possible hidden fees or unexpected costs
No employee relocation assistance services
Moving to Austin With Storage Containers
A convenient compromise between hiring full-service movers and managing the move yourself can be to utilize a portable moving and container service like PODS, particularly if flexibility, employee relocations, or temporary storage is a priority.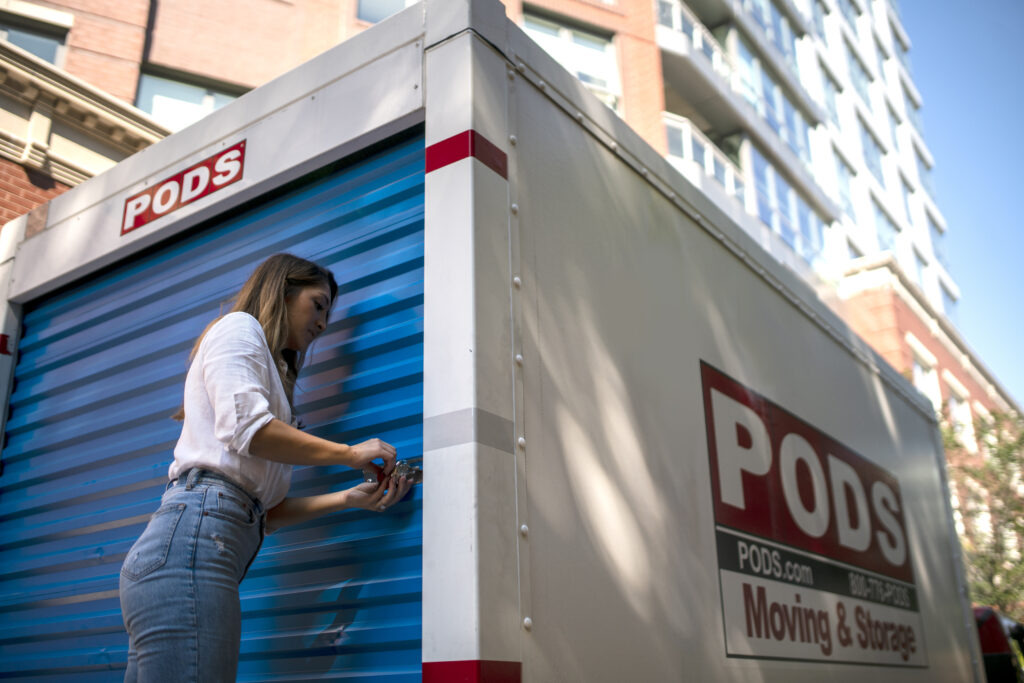 PODS can also help by managing moving logistics and keeping your corporate relocated employees happy each step of the way.
Some examples of benefits that come with using our portable moving and storage container service include:
Flexible scheduling, rescheduling, and cancellations
On-site and off-site storage options are available
Access to a nationwide trucking network
Container delivery and pickup included
Lowest damage rate in the moving industry
Customized employee relocation service available
Adaptable solutions for most business sizes and budgets
Businesses that use PODS for their relocation needs have the flexibility to schedule, load, and unload each container on their own time. Containers can be shipped to your new business location in the Austin Metro Area or placed in a secure storage facility until you're ready to have them delivered.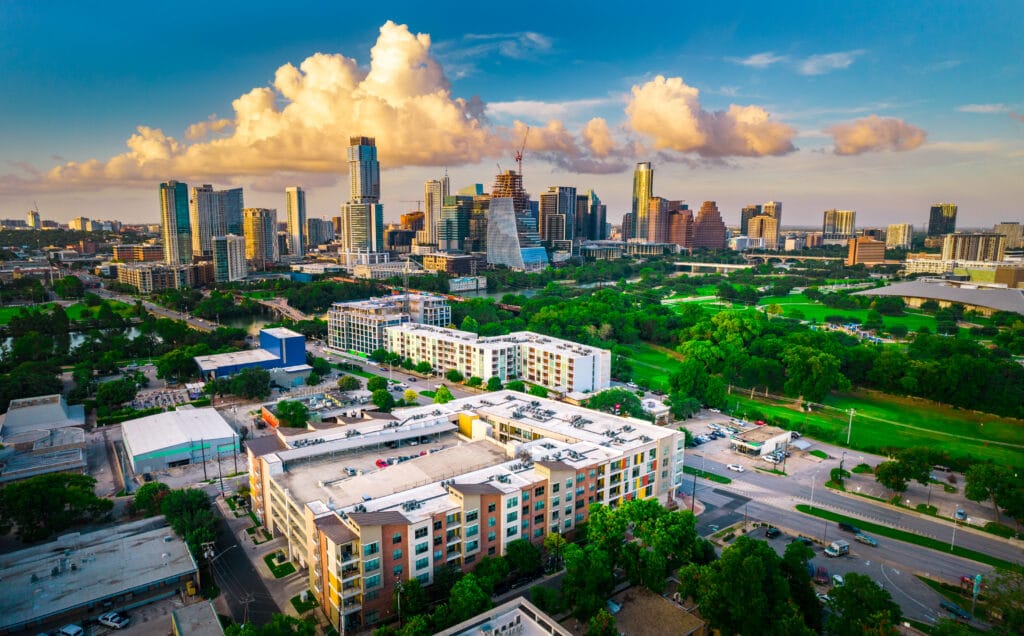 Curious about how PODS can help with your company's relocation or expansion to the Austin area? If you want to learn more, browse the suite of corporate relocation services we offer.
[maxbutton id="1"]
RELATED ARTICLE: 4 Corporate Relocation Trends for 2022
Get a Quote
Choose the service you need
Comments
Leave a Comment
Your email address will not be published. Required fields are marked *