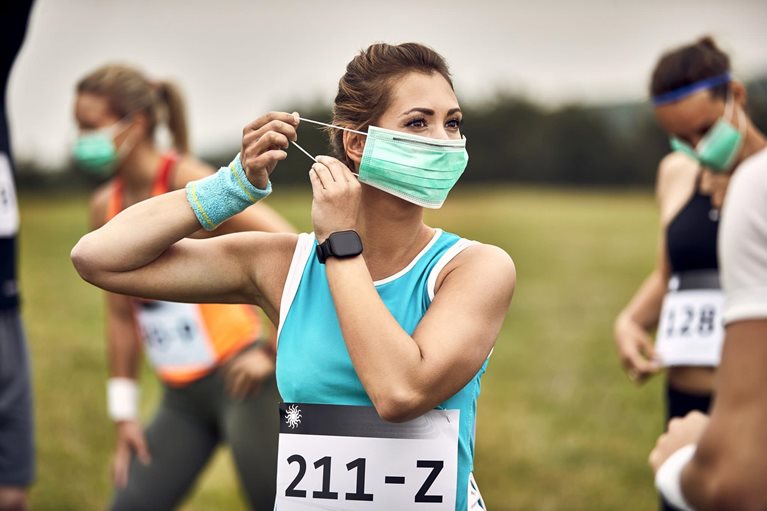 Back on the Field: The New Normal For Professional Sports
When COVID-19 first hit in early 2020 and the country went into lockdown, not only did it affect locals businesses and restaurants — it also caused the largest global shutdown of professional sports in over half a century. Games ranging from local tournaments to the 2020 Summer Olympics in Tokyo were canceled. The last time sports events and games had a shutdown with such swiftness and fervor was during World War II.
Yet with a little creativity and critical thinking, sports seasons were able to be safely reintroduced for our viewing pleasure. Read on to see how the professional sports world has navigated the demands of the coronavirus pandemic and helped create a "new normal" as other industries have to stage a comeback.
Obstacles for Professional Sports
By design, professional sports games are a high-risk activity during a global pandemic. Bringing back sports events would require the ability to adequately manage common risk factors for games under local and CDC guidelines, independently and together.
Here are some top challenges sports have faced during COVID-19:
Physical distancing isn't possible and players have frequent close physical interactions
Travel is involved for both fans attending games and players attending games
Players are exposed to a new group of players each game
Finding ways to generate revenue outside of stadium or sports facility ticket sales
Bringing together large groups of people who sit in tight quarters and often yell, which exposes their mouths
How Different Leagues Approached a Solution
The return to sports was and still is a bumpy road full of trial and error. One of the first things to be cut upon starting up again were live crowds. Teams first returned to games played in empty stadiums or to venues with very limited capacity. Players and coaches also underwent temperature screenings, frequent PCR and antigen testing, and, in the case of a positive result, mandatory isolation.
Some sports associations, like the NBA, tested out team "bubbles" to keep their players safe. The NBA opted to host the final eight games of the 2019-2020 season and their 2020 playoffs in a bubble, known as the "Disney Bubble" because of its location at Disney World — which was a $190 million dollar investment that saw approximately $1.5 billion in returns. All participating players were moved down to Orlando, Florida. It was a success and there were no recorded cases of COVID-19 for the duration of the bubble.
Other professional sports leagues that adopted the bubble solution included the WNBA, NHL, and MLS. These sporting events took place throughout different months of the pandemic. (MMA also formed a bubble, unsuccessfully, in Vegas, though it has been reported that it had fairly loose rules causing the seal to break.)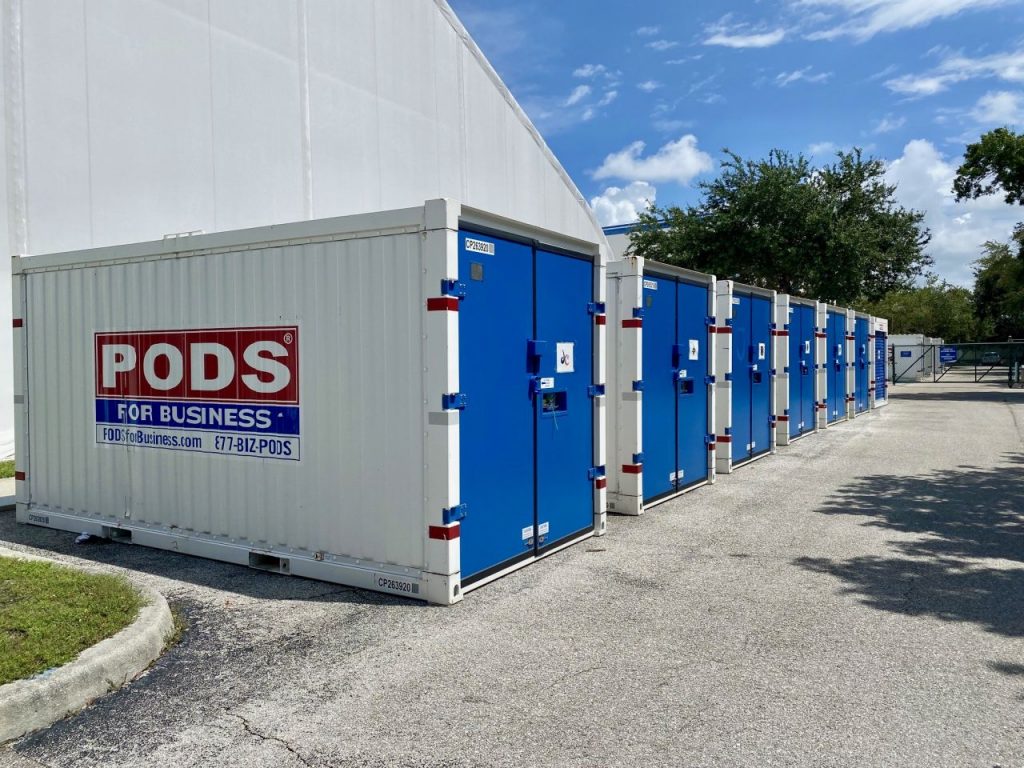 The NFL opted out of a bubble and created its own set of COVID sports rules instead of following the White House Task Force, local, state, and CDC guidelines. After canceling their entire 2020 preseason, the NFL continued as scheduled with the 2020 training season and kicked off their regular season in September.
However, come November in 2020, COVID-19 cases ramped up across the country and the NFL was plagued with several disruptions. For example, games were frequently rescheduled, the Broncos had to play games without their quarterback, the Tennessee Titans had a 24-player outbreak, and, at one point, the Baltimore Ravens had 10 players missing from their lineup.
The New Normal For Professional Sports Games
While the sports world had to make several pivots during 2020 to get back out on the playing field, things like creating isolated team bubbles and limiting stadium capacity hopefully won't stick around for the long haul. However, COVID-19 did spark a bit of reimagining across the board — and many changes which are likely to survive into sports seasons long after COVID-19 is under control.
Here is a look at a few different things that we predict will stay for sports going forward:
Alternative Viewing Options
One of the biggest challenges to bringing back sports is finding a way to keep it a shared experience among fans without having to pack stadiums. Some of the alternative spectating solutions on the table include creating a drive-in-style viewing experience where fans can watch the game on a big screen from their cars and repurposing parking garages into elevated VIP viewing areas.
Isolated Tailgating Experiences
New tailgating experiences are likely to be created in large outdoor areas where dedicated seating areas are assigned to groups or cars. One of our favorite solutions is using shipping containers as isolated tailgate units that can also function as VIP viewing boxes for the game. These create an exclusive and intimate experience inside a larger collective viewing experience shared with other fans on-site.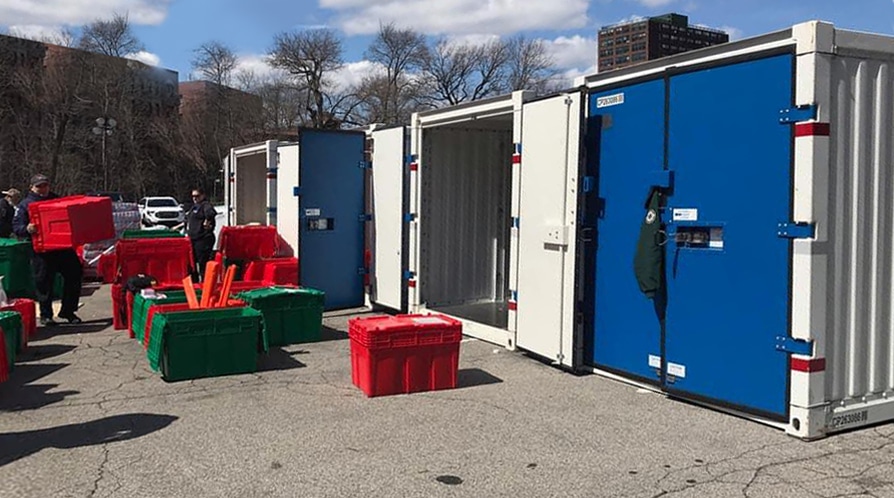 Pop-up Food and Drink Booths
Long lines inside stadiums, arenas, and other sports facilities might just be a thing of the past. While food trucks have become increasingly popular, the new normal may take it a step further by creating pop-up food and drink vendor units out of shipping containers. Orders may then be placed via an app for delivery or pick up so spectators can avoid long lines.
Staggered Entry
The COVID-19 pandemic helped to make timed and staggered entry more widespread, and this is likely to stick even after the pandemic. Not only does this help crowd control, but it also makes a much smoother process — especially for security and health screenings.
7 Ways Pods Can Be Your MVP in the New Normal
Create isolated tailgating units with PODS containers. PODS containers can easily be transformed and moved to help you create safe tailgating villages on-site at your facility. All three container sizes fit into the size of a single parking space.
Use containers as screening areas for health and temperature checks. Keep the flow going at check-in by creating isolated screening units to check temperatures or complete secondary health checks.
Create individual vendor booths. PODS containers can be used as temporary food, drink, or merchandise booths. Between games they can be removed or kept intact on-site. They can also be transported to one of our storage facilities until they are needed again.
Use PODS containers as contactless pickup points for app orders. Follow social distancing best practices by offering contactless delivery of food, drink, or merchandise purchasing during games. It's as easy as setting up a portable storage container from PODS.
Move players and team members to training or bubble locations. Portable containers allow teams to transport their belongings from their homes to their new training facilities without human touchpoints to reduce the risk of COVID transmission. We helped several teams in the WNBA move into their training bubble based in Florida by managing all transport logistics with our containers and trucking fleet.
Store PPE or extra merchandise between games. Temporary storage is best done with PODS containers, whether it's for PPE, team merchandise, or sponsor materials. Keep it all in one place inside our containers, which can be easily moved from location to location — or to one of our indoor storage facilities.
Use PODS containers as safe decontamination units for gear. In the case of a positive test for COVID-19, you can use a PODS container to hold any gear, uniforms, or equipment that may need to be quarantined or decontaminated. Our containers are easy to clean, and they can even be loaded up and delivered straight to a professional cleaner.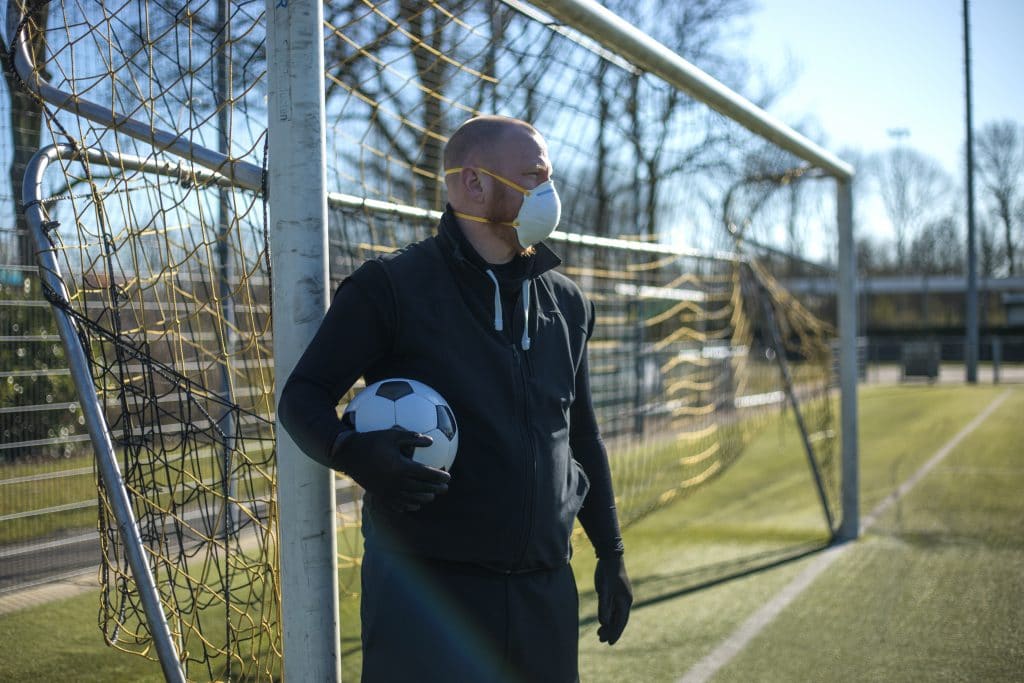 Ready for next season? Learn more about how PODS storage containers can help manage your sports events in this era of the new normal.
[maxbutton id="1"]
RELATED POST: Pandemic Inventory Management: What to do Before, During, and After an Outbreak
Get a Quote
Choose the service you need
Comments
Leave a Comment
Your email address will not be published. Required fields are marked *