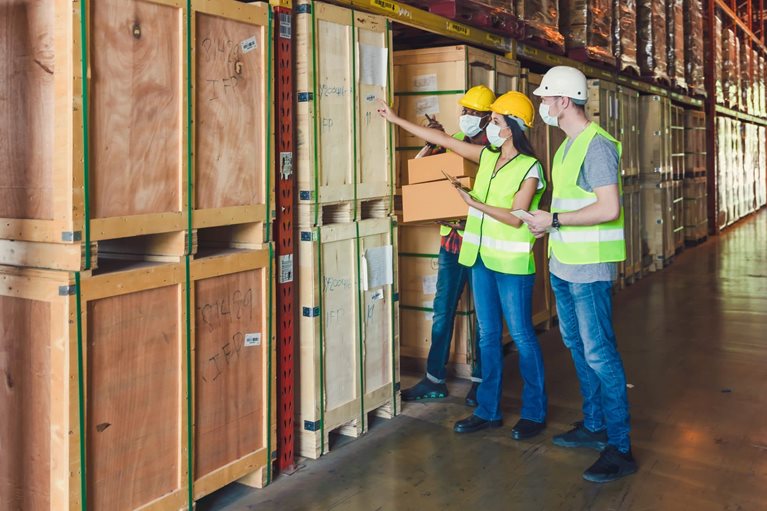 Pandemic Inventory Management: What to Do Before, During, and After an Outbreak
Inventory management for most major industries was flipped upside down when the global coronavirus outbreak initially hit. To respond to the virus, the world cracked down on creating and buying preventative products ranging from PPE to hand sanitizer. However, businesses and organizations also face a double-edged sword: having too much inventory to manage.
Shortages leading to increased supply demand from a global virus outbreak will mean there will be excess or depleted supplies and equipment in the future.
It is possible to avoid the pitfalls of inventory management before, during, and after COVID-19 or any pandemic, so here we share the best practices that most major industries can apply for managing inventory through each stage:
Healthcare | Restaurants | Retailers | Education | Hotels & Resorts | Nonprofits
---
The healthcare supply chain struggled when the COVID-19 virus spread, as many hospitals and health centers didn't have enough personal protective equipment (PPE), hospital beds, and ventilators for treating infected patients.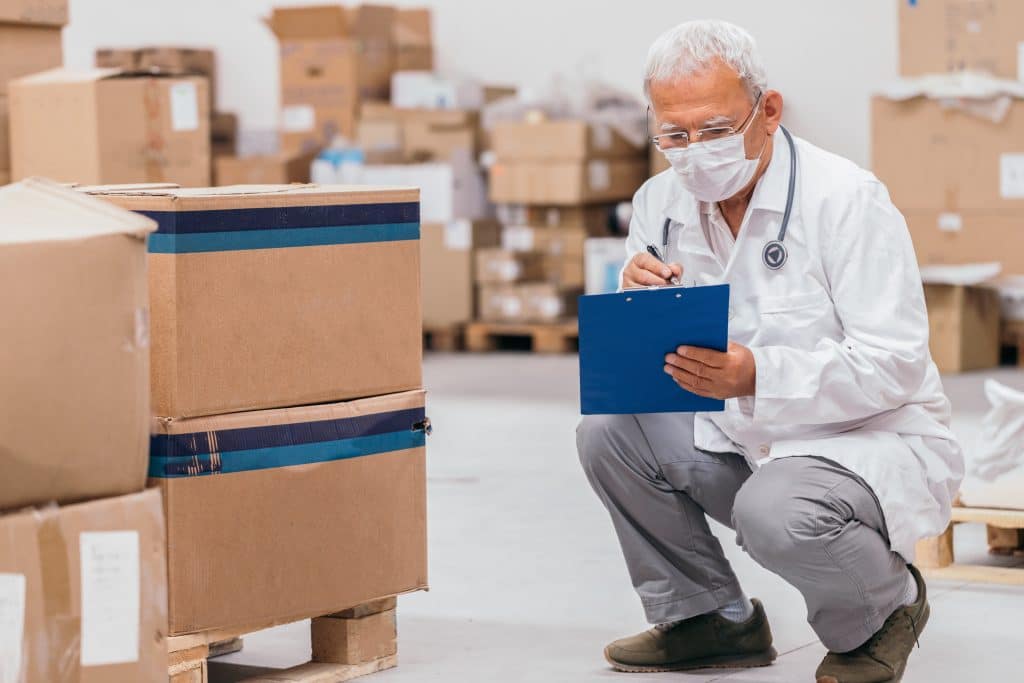 Manufacturing for critical medicines and supplies from other countries was disrupted, leading to shortages or longs waits. Facilities also were at full capacity and lacking space for extra patients. Flexibility has been key for health centers through the pandemic.
Need to create safe space for treating COVID-19 positive patients? PODS storage containers can be transformed into temporary health facilities when needed. Learn more here.
From fine dining to fast food, the restaurant industry has had to make adjustments to continue business during government lockdown mandates.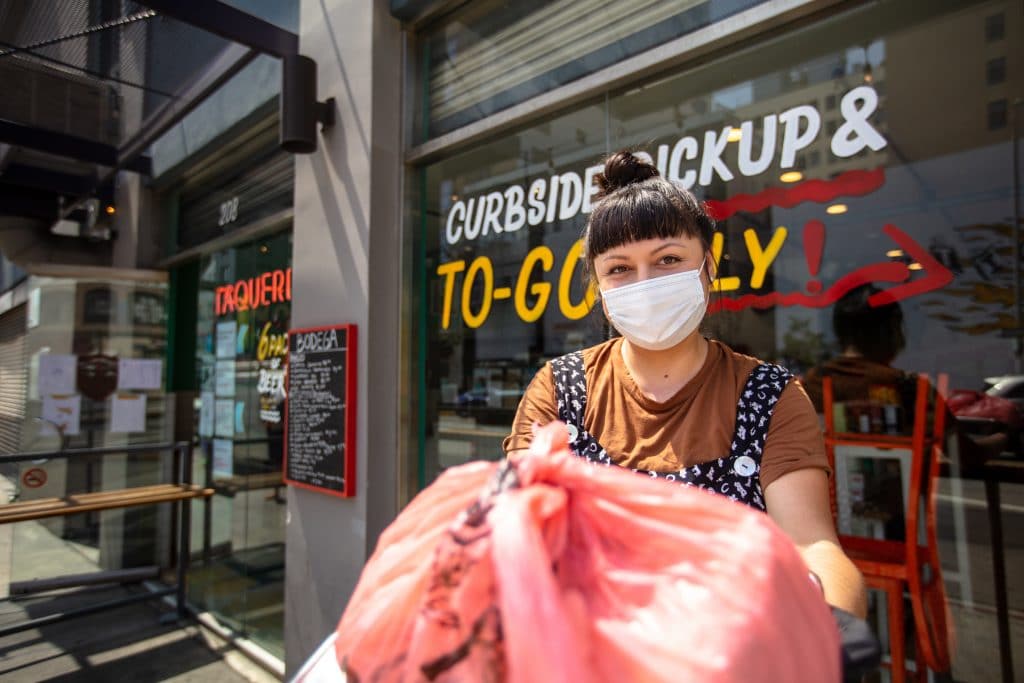 Though some areas have reopened their dining rooms and stayed open, many local governments continue changing orders to limit dining room capacity or to even close down if the number of COVID-19 cases in a municipality. Restaurants have had to stay ready and able to make major operational changes on short notice.
Before: Set up an emergency fund for a temporary closure of 3 months or more.
During: Use disposable serving ware and move service to curbside pickup, delivery, or from an outdoor pop up.
After: Reopen by moving excess furniture into storage for social distancing inside your establishment.
Fashion boutiques to big box grocery stores have made several changes to stay operational through the coronavirus pandemic. Though some retailers remained open as essential businesses through lockdown periods, most stores faced closures and a slow reopening processes.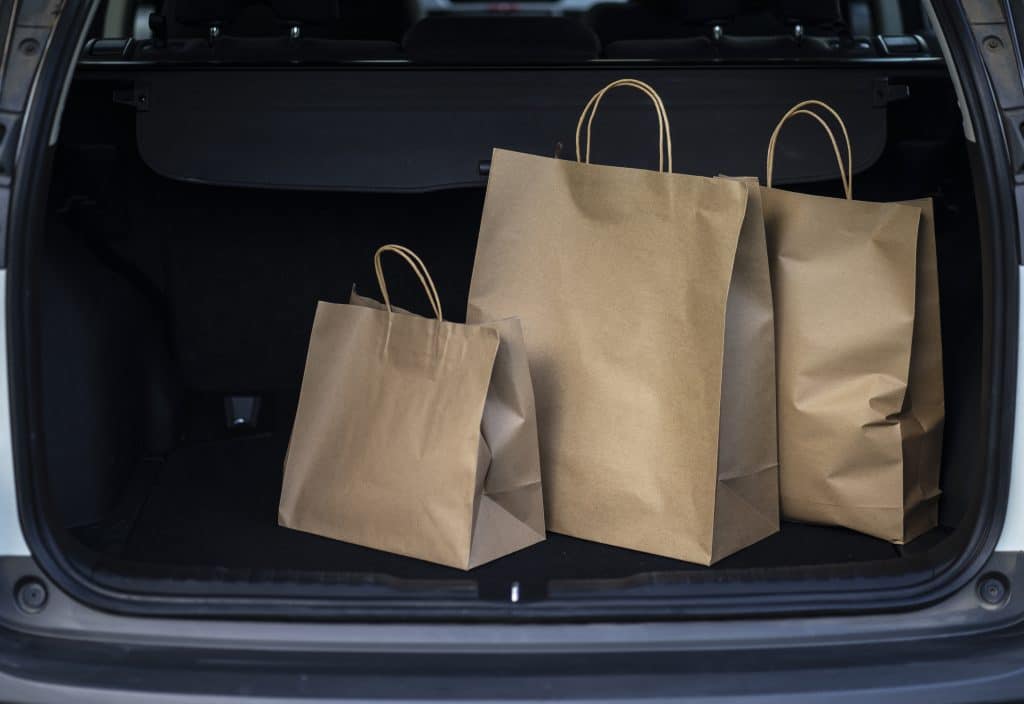 Several areas have reopened yet many people are still wary to go in public places for shopping. To reach customers, retailers have adjusted to the "new normal" by offering curbside pickup, BOPIS, and delivery.
Before: Create an emergency supply of PPE and cleaning products.
During: Offer contactless service options and expand your website product listings.
After: Brick-and-mortar shops should move excess inventory into storage containers to support physical distancing for customers.
K-12 schools to colleges and universities have been impacted by COVID-19. Instead of teaching classes in-person when lockdowns began, most institutions have closed their campuses and transitioned to offering classes in person.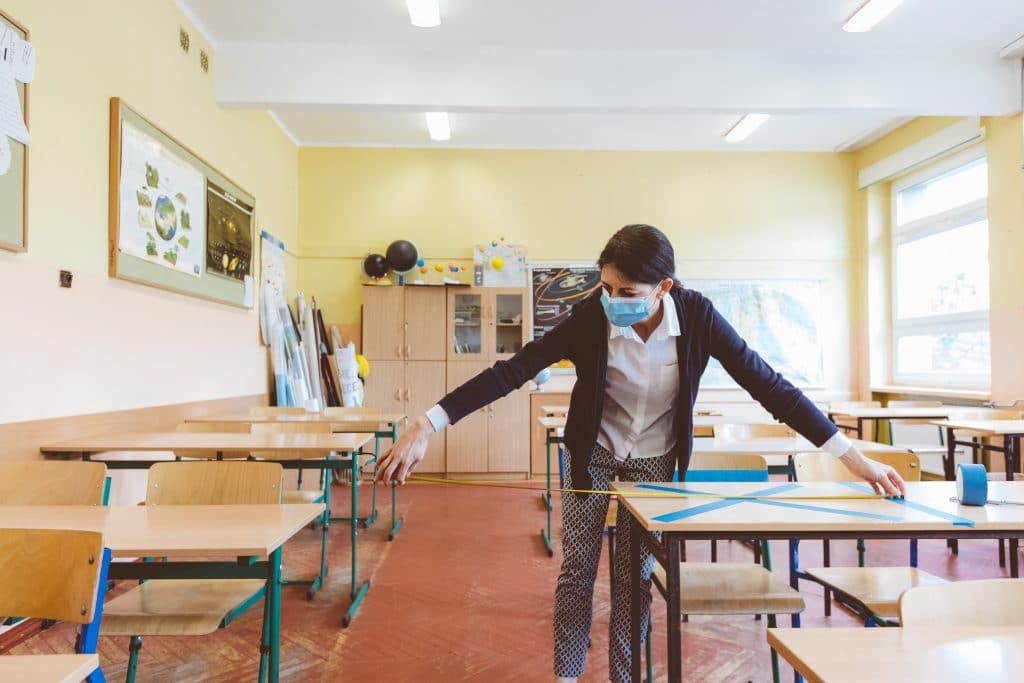 This fall, some schools and high education institutions have decided to move forward with reopening based on guidelines from the CDC. However, many campuses have decided to teach completely online with the possibility of reopening later.
Before: Design a public health emergency closure plan to ensure students and staff have the resources they need.
During: Organize campus deep cleanings, or perform renovations while students are away.
After: Temporarily store excess furniture to promote physical distancing among students and faculty for reopening.
Travel by air, rail, and sea was extremely limited during the lockdown. Because the public was encouraged to practice social distancing, the appeal and possibility of going on vacations was not possible. Hotels, resorts, bed and breakfasts, and other forms of lodging were highly impacted by the lack of tourism.
But many hotels never closed during lockdowns since they are essential businesses, so they had to continue operating — just with stricter health and safety standards. With areas across the country reopening and travel beginning to pick up again, hotels will continue having guests as long as they continue to follow best practices to reduce the spread of sickness.
Before: Create an operational guide for staff and guests in the event of a public health emergency.
During: Get sanitation equipment to perform guest room deep cleanings, and store in a hygienic place when not in use.
After: Stockpile PPE, disinfectant products, and contactless operational equipment in storage for future needs.
Charitable giving and not-for-profit needs never stop, despite a pandemic. Outside of nonprofit work for healthcare and essential services, all in-person nonprofit operations were put to a stop during lockdowns. Nonprofits organizations have faced the challenge of keeping safe through COVID-19.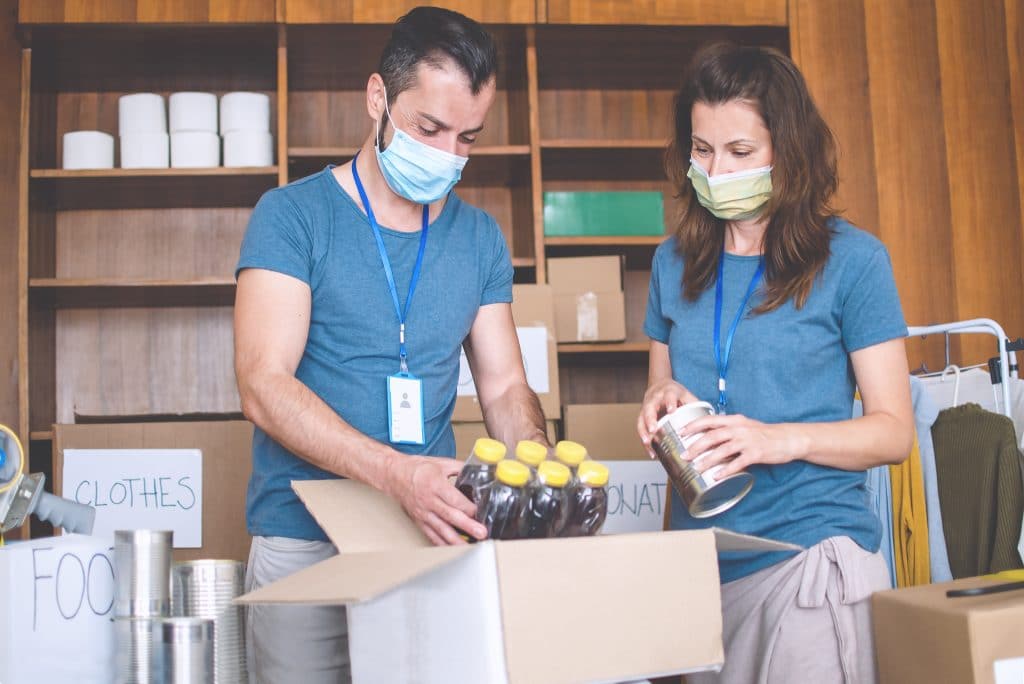 Yet, the coronavirus pandemic increased the demand for economic support from at-risk individuals and communities who tested positive for the virus. Plus, with many businesses and organizations in need of financial assistance, nonprofits and volunteers still have to manage fundraising and physical donations without physical contact.
Before: Provide stakeholders and members of plans during health emergencies.
During: Transition in-person services to digital and over the phone, and use temporary storage containers as a safe place to quarantine donations.
After: Keep extra supplies, like PPE and disinfection, stored for volunteers to use in the future.
Need Help With Inventory Management Post-Pandemic?
Supply chains were not prepared for the 2020 coronavirus outbreak. From shortages to overstock, most organizations have been dealing with a lack of supplies — or an excess of inventory — resulting from the pandemic.
If your business is now facing an overflow of inventory due to COVID-19, additional storage space can be a huge help.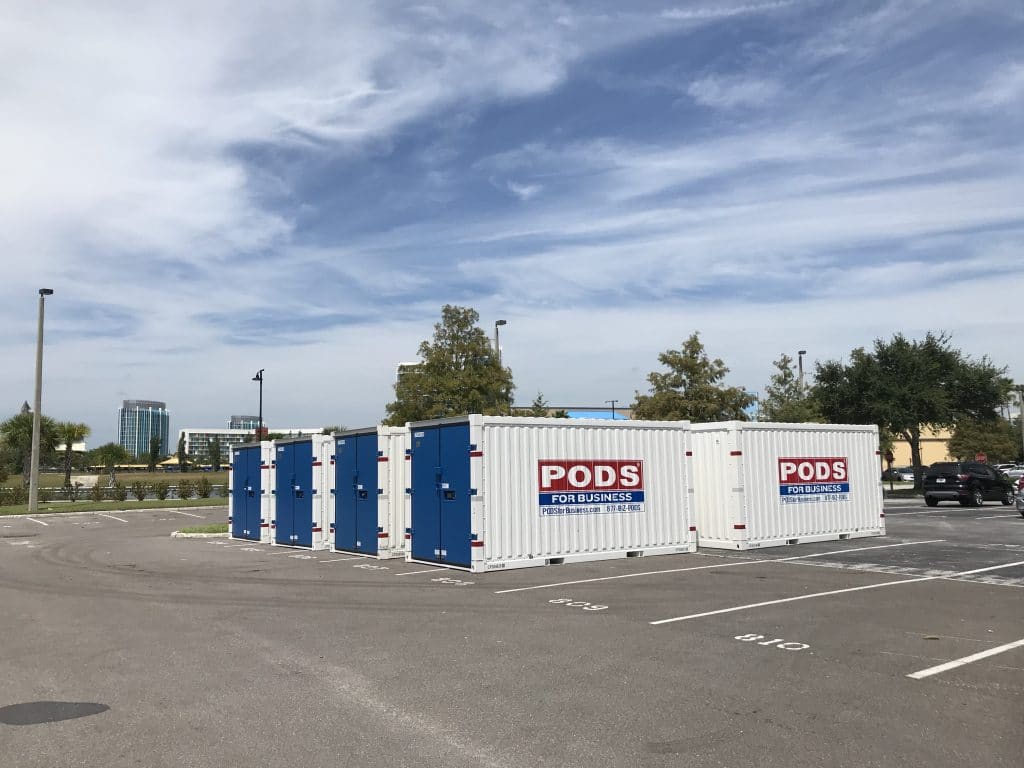 Our portable shipping containers can be placed on-site at your preferred location so you can have easy access to your goods, and their weather-resistant design means that your items will remain safe inside.
Don't have any room at your property or facility for a storage container? Keep your container at your nearest PODS Storage Center — we have 200+ locations throughout the United States.
Inventory management doesn't have to be a challenge before, during, or after a pandemic. As an essential business, we are always on stand-by to offer support.
Learn more about the flexible storage solutions we offer to businesses.
[maxbutton id="3"]
Get a Quote
Choose the service you need
Comments
Leave a Comment
Your email address will not be published. Required fields are marked *