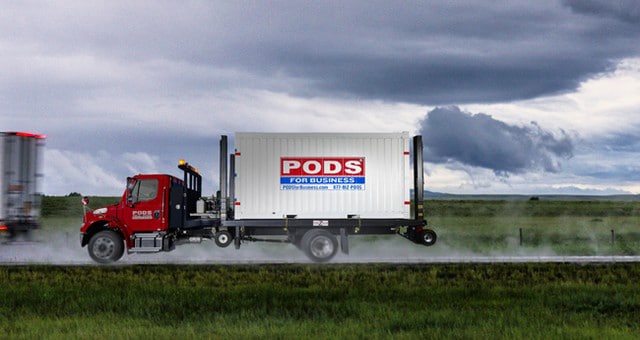 How PODS Can Help Businesses Respond Quickly to Incoming Hurricanes
While scary for all businesses, a hurricane can be especially terrifying for business owners that operate in a brick-and-mortar space. It's far more than an insurance claim — your livelihood is at risk every time a natural disaster happens since many valuable items are tied into your storefront, from inventory and furniture to records and equipment.
Getting back on your feet as quickly as possible can make all the difference when it comes to paying the bills and keeping business afloat, but that's not easy. After the storm has passed, there's the struggle over getting emergency supplies when stores are closed and everything's scarce. Add to that the paperwork and other needs to file insurance claims and make orders, even as everyone else in the area is trying to do the same.
So how can business owners get prepared for natural disasters? Here are some insights gleaned from our history of helping through major storms and public health emergencies.
Planning Ahead to Weather the Storm
Take the North Carolina-based restaurant the Provision Company as an example. Video taken during Hurricane Florence and posted on Facebook shows extensive damage from flooding, with broken windows, waves washing past beams, decking, and awnings covering in water.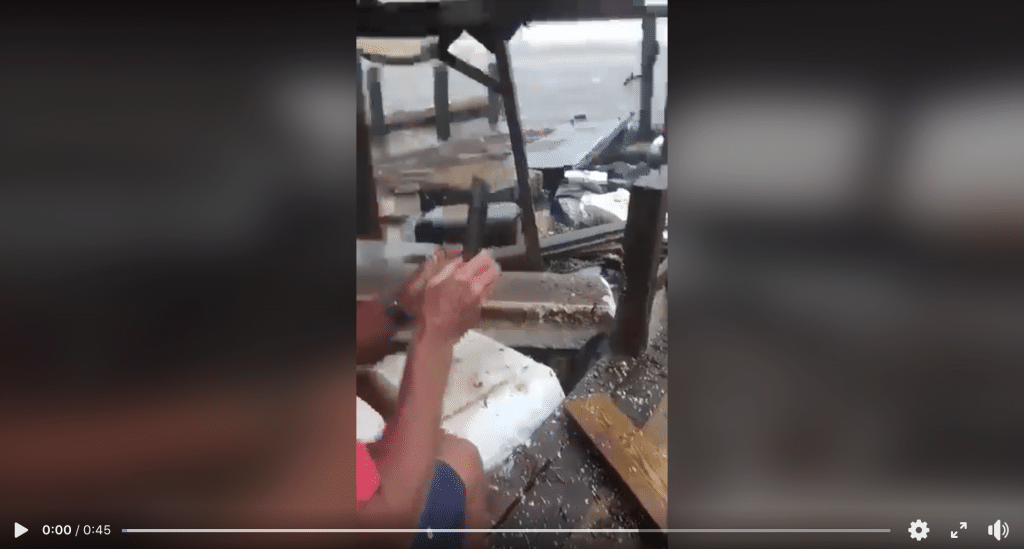 Customers posted comments sharing that they were upset at their beloved local joint in tatters. Some customers wanted to start selling Provision Strong tees to support the business.
But the restaurant wasn't destroyed. The owner told Star News Online that they had moved the restaurant's equipment and furniture into an off-site trailer before the storm hit. Because they did this, they could broadcast a new video on the Provision's Facebook page, showing the cleanup, the untouched furniture, the new awnings blowing in the sunshine. The restaurant reopened about a week after the storm hit, thanks also to volunteers who helped clear out debris and damage.
When a storm hits, PODS containers can offer this same type of valuable storage service. Our containers can be dropped off at your location, easily filled with your vital business inventory thanks to our ground-level openings, and then hauled away to a safe, near-site PODS Storage Center to weather the storm.
After the worst passes, we can return the container to your site — it can fit inside a parking space — so you can unload quickly, safely, and in an organized manner that works best for your business.
PODS and the City of San Diego
PODS has become so well-known for emergency disaster response and recovery that the city of San Diego chose PODS to help them complete the CDC's Cities Readiness Initiative. This federally funded program helps cities be ready to quickly dispense life-saving medicine and supplies during a public health emergency.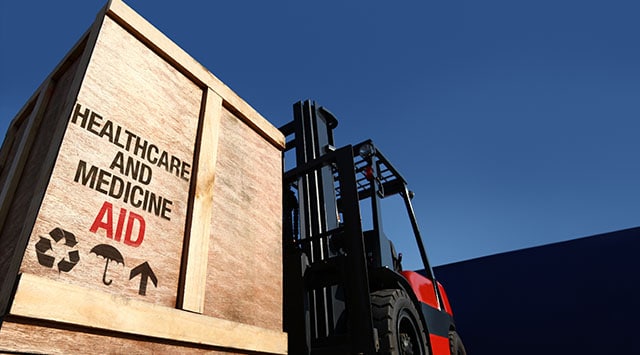 San Diego chose PODS as their dedicated point of contact for coordinating the storage and distribution of health supplies during emergencies. PODS was selected because of our unique ability to combine storage and transportation, making us faster and less expensive to use.
Thanks to PODS, San Diego now has 14 storage containers of medical supplies, communications equipment, and other supplies ready to dispense to an area the size of Delaware, and the city's plan has been rated among the best in the nation by the CDC.
Our ability to help the city of San Diego plan for an emergency means that we are more than capable of helping your business do the same.
Store Your Valuables Before the Storm Hits
If your business is in the path of a hurricane, or in other areas where bad weather might necessitate an emergency response, PODS offers a single direct point of contact to make any arrangements your business needs. If you might be in the path of a storm, you'll want to schedule a PODS pickup and delivery before the start of mandatory evacuations and closures.
If PODS can help other businesses and even city governments prepare for a disaster, then we can help you prepare and recover from a hurricane. We have the experience, the network, and the capability. Let us help you weather the storm.
[maxbutton id="3"]
RELATED ARTICLE: How to Manage a Volunteer Surge During a Municipal Disaster
Originally published Nov 7 2018 1:43 PM, updated Aug 27 2020
Get a Quote
Choose the service you need
Comments
Leave a Comment
Your email address will not be published. Required fields are marked *