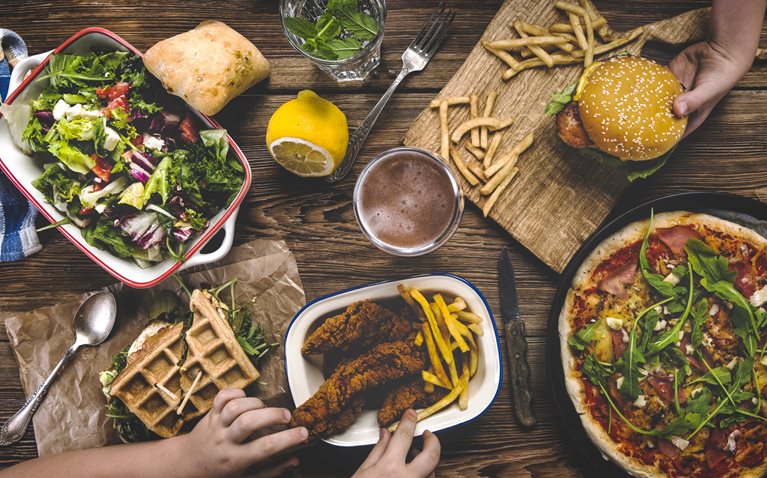 An Appetite for Creativity: 4 Tips for a Successful Pop-Up Restaurant
By all indications, millennials are driving an experience economy. In the dining arena, this translates into a whopping 75 percent of millennials polled by the Halo Group suggesting they treasured the experience of eating the food far more than the nourishment derived from it.
Eateries have channeled this desire for creative energy into pop-up restaurants, which are also a boon for chefs: they're a great side hustle; chefs don't have to be tethered to the permanence of a restaurant; and they are a platform for experimentation.
Take Vijitha Shyam, a molecular biologist by day who hosts pop-ups in the San Francisco Bay area featuring her native South Indian food. The pop-up restaurant, arranged through Feastly, a platform that connects the public with unique dining experiences, allows Shyam to be creative with classic South Indian dishes like idli. Traditionally a rice and lentil fermented cake, she introduces new ingredients such as quinoa into the idli batter for complexity and steams them as mini cupcakes.
Fellow chef Tracy Goh has relied on Eat With Tracy, her pop-up format, to focus on Malaysian cuisine, especially laksa, the noodle soup. Goh hosts the pop-ups usually twice a month, renting vacant restaurants in between leases or private event venues.
The pop-up restaurant format has allowed Shyam and Goh a vehicle to showcase their love for the craft in a flexible format.
"Compared to opening a restaurant, a pop-up costs less money and time to start," Goh says. "Because I know exactly how many customers and how much revenue I will have prior to each ticketed event, I can allocate the costs accordingly," she adds.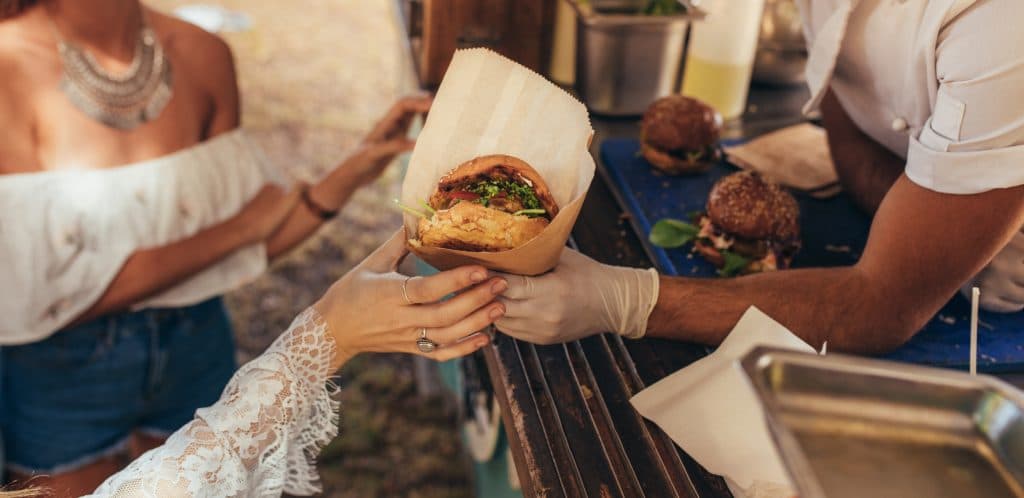 Similar reasons, along with a reluctance to go into full restaurant mode, motivate Chef Jenny (Wang) Dorsey, who mixes food with art through her spectacular pop-up dinner series Wednesdays in New York City and San Francisco, among other cities. Dorsey leans on her Asian heritage to craft dinners that stimulate conversation. Her recent Asian in America series for example, used food to explore the "model minority" myth.
Checklist for successful pop-up restaurants
The necessary ingredients to execute a winning pop-up restaurant can be mind-bogglingly detailed.
1. Where are you going to pop up?
Both Shyam and Goh hop around the Bay area, renting restaurant and cafe spaces as they become available. Competition is stiff, Goh says. "The spaces that work for me are popular among other chefs too so I don't always get to work," she adds. No matter the venue, there are logistical considerations.
Creative locations might work, but chefs still need to make sure the essential equipment and ingredients are in place to execute the concept successfully.
A checklist of items one would need to cook pretty much anywhere, according to Goh: Type 1 hood, gas burners, good ventilation, commercial dishwasher, at least two sinks, refrigerator(s), sufficient counter space, restrooms and ramps that are wheelchair-accessible.
2. What are you going to cook?
And how will you present the food? This depends on the venue and the crowd. To decrease the complexities of a la carte food availability, such as storage space and shopping for ingredients, pop-up chefs will often present prix fixe menus— everyone gets the same food at the same time. Dorsey, who hosts the pop-ups with her mixologist husband, Matt Dorsey, works by this method, as do Goh and Shyam. Jenny Dorsey says even specialty ice -large cubes as opposed to standard size for example — for drinks comes into consideration when they pop up.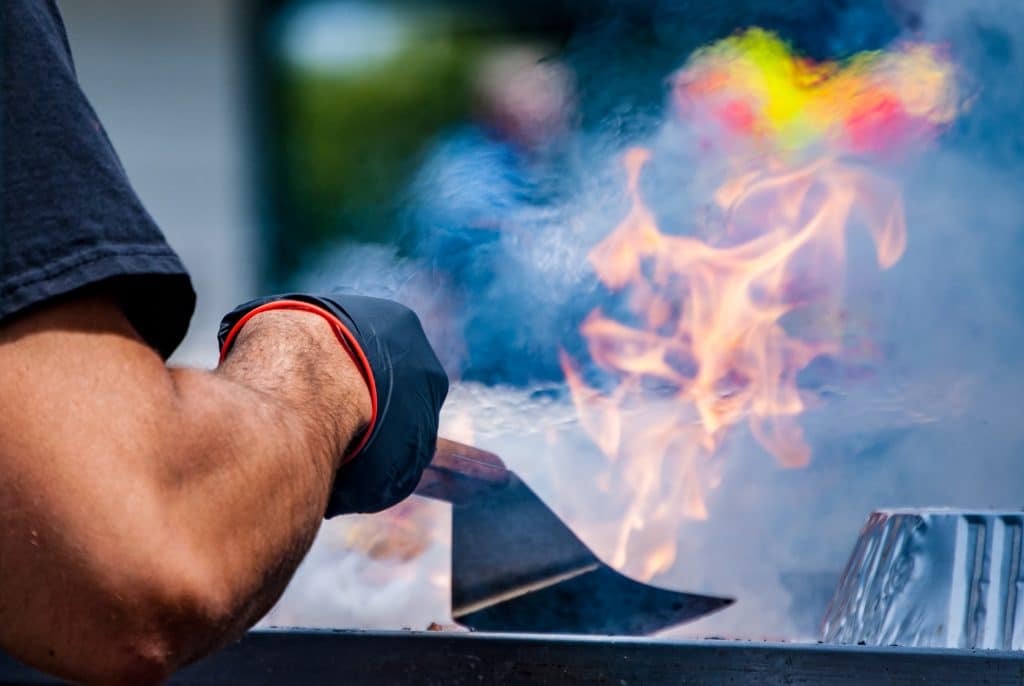 3. Do you have rules and regulations covered?
Dorsey points out that pop-ups need to find out about any Department of Health regulations they need to follow. She buys insurance, including liquor liability insurance, and she pays for security for late-night events to ensure that no guests disrupt events.
4. Is there storage space?
Goh says that storage is one of the biggest challenges. "Most rented venues don't allow us to store supplies outside of our designated shifts so a lot of time is spent packing from the prep kitchen, transporting and unpacking to set up at the venue just a couple of hours before an event," Goh says.
The temporary nature of the event as well as space constraints often leads to storage challenges:
Where are you going to keep all the ingredients necessary to assemble the meals?
Do you set up a temporary backroom? How does that cut into space for guests?
Where do pots and pans go?
Dorsey essentially has a mobile kitchen that she loads into her vehicle to bring to events. "We just had an event at the Museum of Chinese in America where we brought everything, from ovens to freezers to pots/pans to fryers and inductions, plates, knives, glassware," she says.
While a few chefs might store supplies in their cars or on-site, PODS containers are efficient solutions for storage headaches as they offer additional temporary space. A chef could use a PODS container to store all of their pop-up equipment, have it stored at a PODS Storage Center when not needed, and then arrange for the container to be delivered to the pop-up restaurant site on the chef's schedule. The container can serve as extra space on-site as the dinner commences, and then be packed up and hauled away after the last diner leaves, waiting for the next call for the next dinner.
The bottom line
Despite the logistical challenges, the chefs love the pop-up format as a creative outlet for their art and passion.
The bottom line with a pop-up restaurant is to carve a niche that's all yours, Dorsey says. "The food has to be good, you lead with that. But it also has to be something special that's all yours — whether it's the concept or the mission or the place."
It's this recipe that Dorsey, Goh and Shyam have leveraged to success as the appetite for creative dining experiences continues to grow unabated.
[maxbutton id="1"]
Get a Quote
Choose the service you need
Comments
Leave a Comment
Your email address will not be published. Required fields are marked *