The HVAC industry is booming. The U.S. Bureau of Labor Statistics expects HVAC employment to jump 13% between 2018 and 2028, more than double the rate of other industries.So each time the weather starts to warm, commercial HVAC companies aren't just going from slow to fast, but slow to hyperspeed. The key to being ready? Proper planning during the off-season.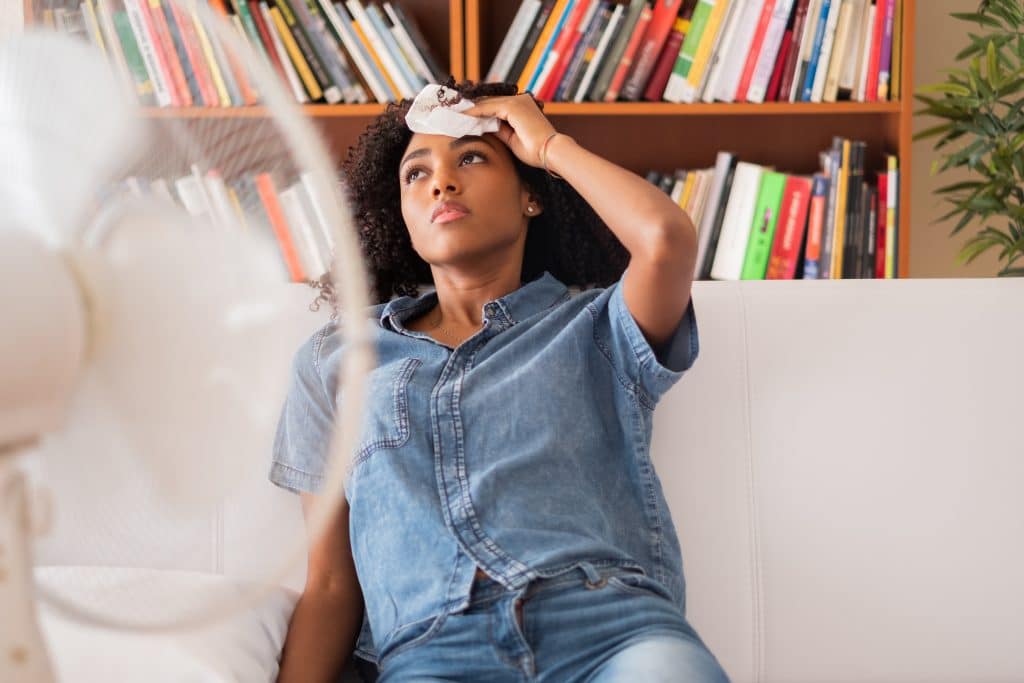 "It is a great time of year for you to service to be proactive instead of reactive," says Anthony Perera, owner of Air Pros, LCC, which has over 200 vehicles and more than 200 employees throughout Florida and Texas. "Getting ready for the season means ensuring we have the right amount of staff, the right amount of vehicles, and the right amount of equipment as we start gearing up for demand season."
Here are a few proactive tips to help your commercial HVAC company prepare for another summer well before the weather turns.
Train Your Commercial HVAC Company Staff
It's tempting to watch the weather forecast and start hiring as close as possible to your projected uptick in work — why pay for summer staffing a day earlier than needed, right? But that's asking for problems. Hiring right as demand hits risks hitting the timing all wrong, and having unprepared employees just as calls roll in.
Perera's aims to continuously hire, rather than recruit in a rush before the on-season hits in Texas and Florida around mid-May and continues through early September. Maintaining steady staffing levels at any commerical HVAC company requires two things: enough work to keep your staff busy and smart budgeting to keep them all paid.
"Everything we do during the off-season is based on our budget, which is based on projections of call volume and cash flow," says Perera. "We use those metrics to set our planning processes for the next year."
During the slow months, all those HVAC technicians focus on training. This includes both training on new technology and equipment, as well as courses on workplace safety and building codes. Perera takes his employees' safety seriously. It's the right thing to do, and it also makes for a more predictable busy season.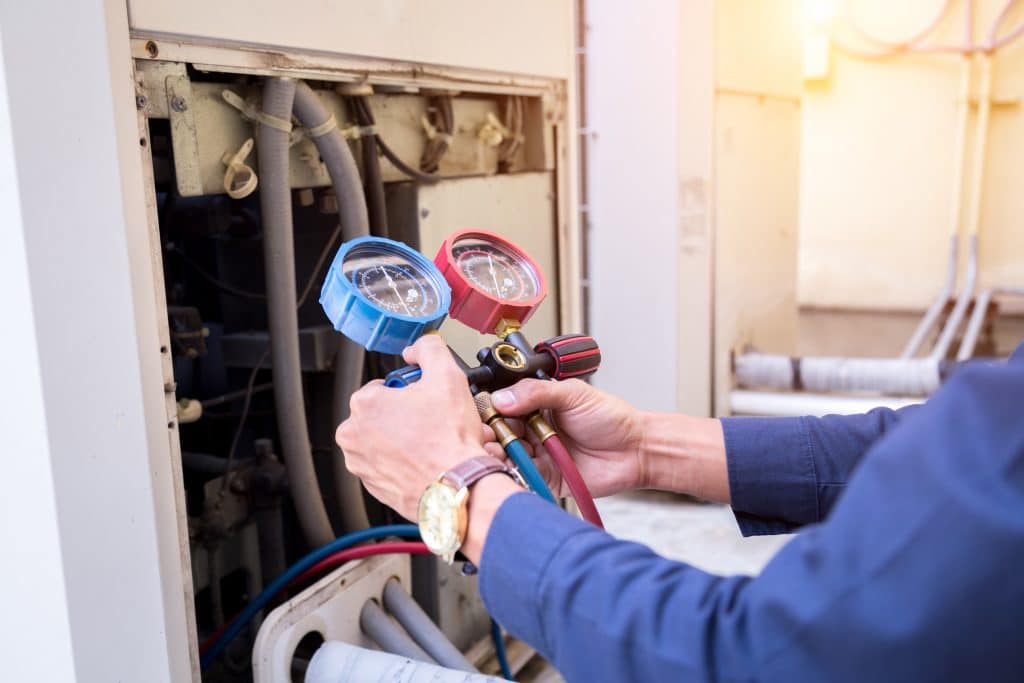 "In warmer states like Florida, technicians are often performing strenuous work in tight spaces when we have high humidity and temperatures in the 90s," he says.
Technicians working in the heat need ample breaks. Every commercial HVAC company should have training to spot signs of dehydration and to work safely in confined spaces, and they should receive wellness check-ins from dispatchers.
Customer Outreach to Boost Business
But Perera's technicians aren't sitting in training courses during the entire off-season. They're also doing maintenance work. Reaching out to customers, encouraging businesses to have their air conditioning serviced and maintained long before they think about switching it on, is a smart move for any commercial HVAC comapny.
"That really comes down to marketing," Perera says. "It's the company's job is to educate the consumer on how to be ahead of the curve when it comes to solving your AC problems. There are a lot of things that can be done in the off-season that can create more efficiency for the systems."
"Stay in front of the customer as much as you can year-round, because that's how you create education."

Anthony Perera, owner of Air Pros, LCC
Use a wide range of outreach to get your customers the education they need to understand how early maintenance can benefit them. Perera utilizes email newsletters, outbound calling, direct mail, and strategically reaching out to existing customers to build trusted relationships. Blogs, updated website copy, and social media are other digital media options for positioning an HVAC company as an authority and educating old and new customers on the importance of proactive maintenance.
Organize the Back Office Space
Your commercial HVAC company office staff will be just as busy during the summer as your technicians. To maximize your business during the on-season, office staff should be ready to focus on top-notch customer service — and nothing else — when the phone is ringing off the hook.
That means that the off-season is the time for them to catch up on everything else. Any changes in software solutions, payroll, invoicing, and inventory management should be done while business is quiet. Implement new processes early enough in the off-season for staff to be trained and familiar with them before things get busy.
Create proactive customer service policies that address common pitfalls of the busy HVAC season. Train your staff to abide by these policies, and how to help customers when your company hasn't met their expectations. By the time the phone starts ringing, they'll be ready to turn every call into a long term customer.
Plan for Your Busy Season Storage Needs
When the pace of service calls starts getting wild during the summer months, one of the biggest challenges for a commercial HVAC company isn't just getting the technicians dispatched, but also having the equipment they need to fix or replace units ready to go out with them.
Air Pros regularly handles 30 or 40 installs a day during the summer. That sort of rapid-fire work requires them to have condensers, split systems, ductwork, and more on-hand — and much more of it than they need during the off-season.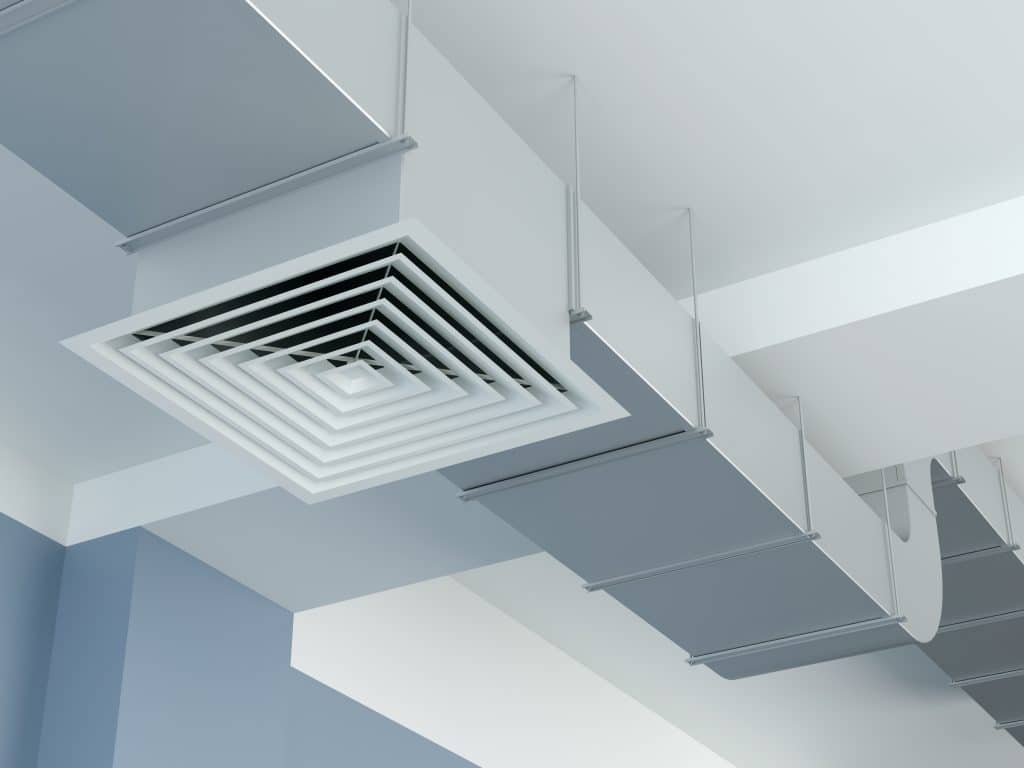 "Having our equipment ready to go for demand season is a massive problem that we face," Perera says. "We use PODS as a resource for that. We don't want to put in a piece of brand-new equipment that has been sitting outside."
Even though HVAC units are designed for the outdoors, storing new units in the elements leaves them vulnerable to hail and debris damage, as well as pest infestations. When lines are not hooked up, the heat creates potential for the units to off-gas. Utilizing flexible, on-site storage that's secure and keeps away the harsh summer glare and rain gives Air Pros responsive inventory management options without having to invest in a warehouse that sits empty during the off-season or becomes overfull when they're busy.
"Having enough space to keep our equipment secure and out of the elements is super important to us," Perera says.
The off-season is the right time to plan for on-season inventory management. While PODS Business Solutions Specialists are available to respond to changing needs throughout the summer, Perera recommends using last year's sales to help project your storage needs for the upcoming season.
Get your commercial HVAC company ready for a hot, busy summer by learning how PODS solutions for specialty contractors can help make flexible, on-site storage a part of your solution for success.
[maxbutton id="3"]
Get a Quote
Choose the service you need
Comments
Leave a Comment
Your email address will not be published. Required fields are marked *