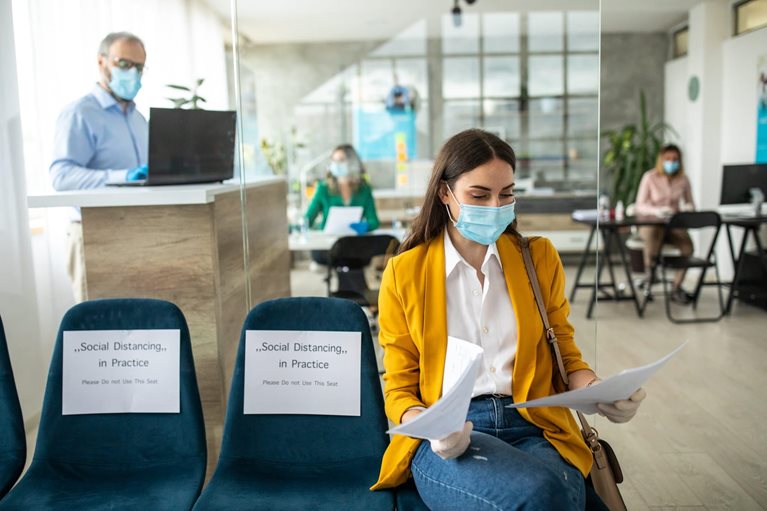 Reopening Your Facility? See the 4 Social Distancing Best Practices for Businesses to Follow
The global COVID-19 pandemic forced businesses and organizations to pause operations inside their facilities to limit the spread of infection. But as the world reopens again, things won't return back to "normal."
The "new normal" for businesses is following social distancing best practices to prevent the resurgence of coronavirus in the population. Staying safe while operating is top of mind for all businesses and institutions going forward.
Social Distancing Best Practices Are Important
Because of COVID-19's viral nature, transmission is easy between people who are in close contact with one another. Research shows that when practiced correctly, keeping physically distanced can greatly reduce the rate of coronavirus infection.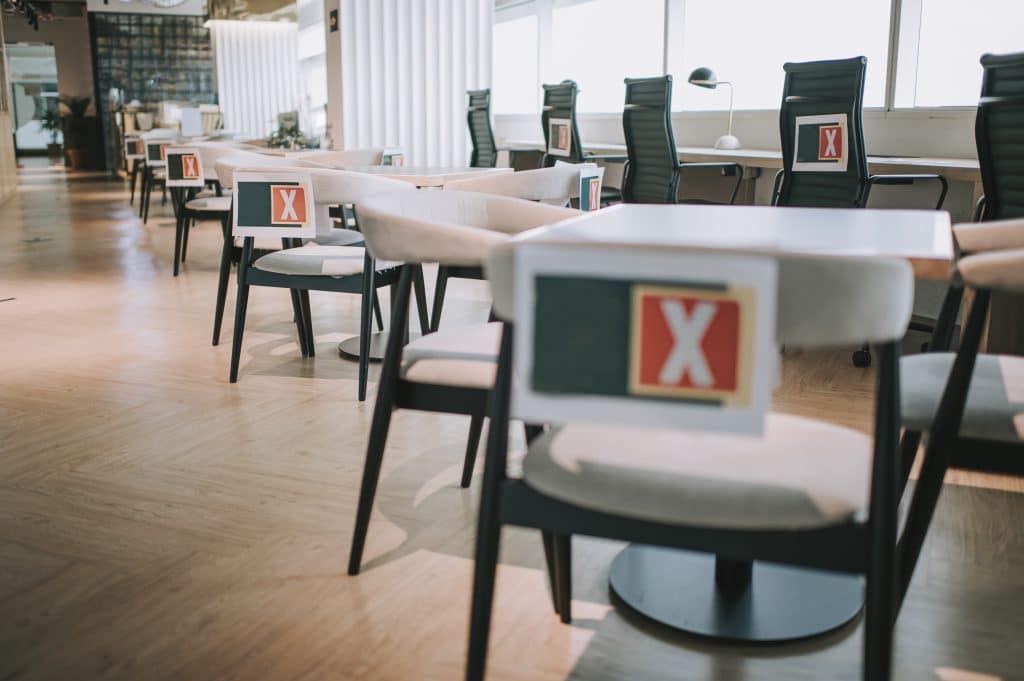 Social distancing is practiced in a facility by staying 6 feet apart from other co-workers, staff, or individuals.
With most facilities designed to maximize space and capacity, many businesses cannot meet social distancing guidelines in their current state. Adjustments are necessary for businesses and organizations that want to safely reopen again to employees and the public.
Continue reading below to learn the four best practices of social distancing for businesses to follow:
1. Create New Social Distancing Rules
Reopening your facility means you'll have to make guidelines for people to follow when inside your buildings. If you have employees that are working from home, create a return-to-work plan that details instructions and training on how to safely interact with others. For customers, this means creating easy-to-follow rules that you can provide online and on in-store signs for when they visit your building.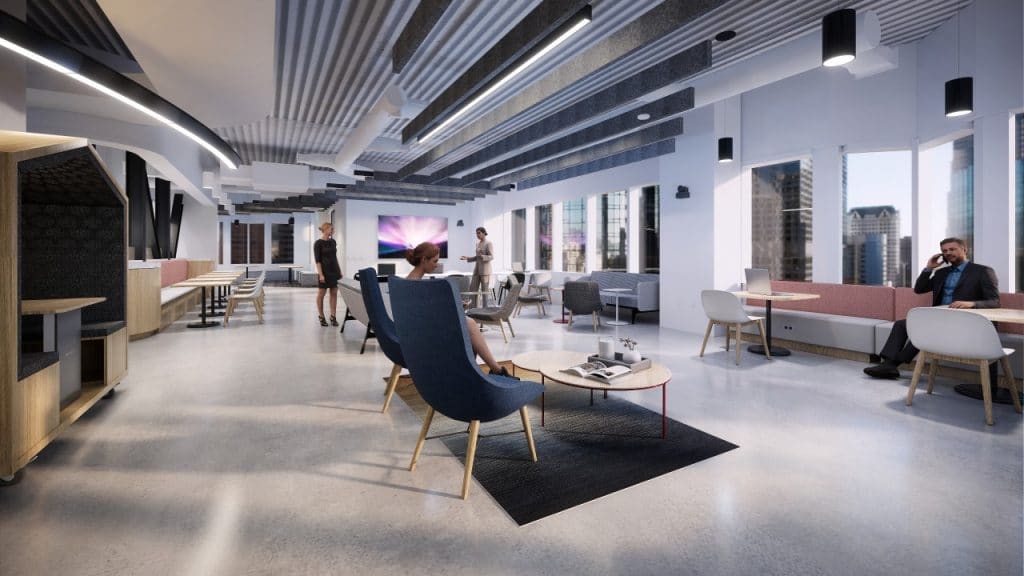 Look to the CDC and other health and safety authorities as references for the rules your organization follows inside your facility. Every industry and workplace is different, and you can expect that the rules should be as well.
To take things a step further, every health facility should have stringent pandemic social distancing rules listed in its emergency preparedness plan.
2. Design Safe Spaces & New Layouts
Rearranging the layout inside facilities is critical for effective social distancing to be practiced. Rethink your physical space completely, and get creative to find ways to avoid crowding among people.
Here are some methods that workplaces and businesses can use to create layouts that meet social distancing guidelines:
Use office diagrams and office planning software to reduce crowding
Increase the seating space between all desks and shared tables
Require all people in the facility to wear a face mask
Place a hand sanitizer station inside highly-trafficked areas
Install plexiglass walls on desks and between workstations
Block off communal seating or remove socially-encouraging furniture
Get motion sensors to open doors, trash cans, sinks, dryers, and more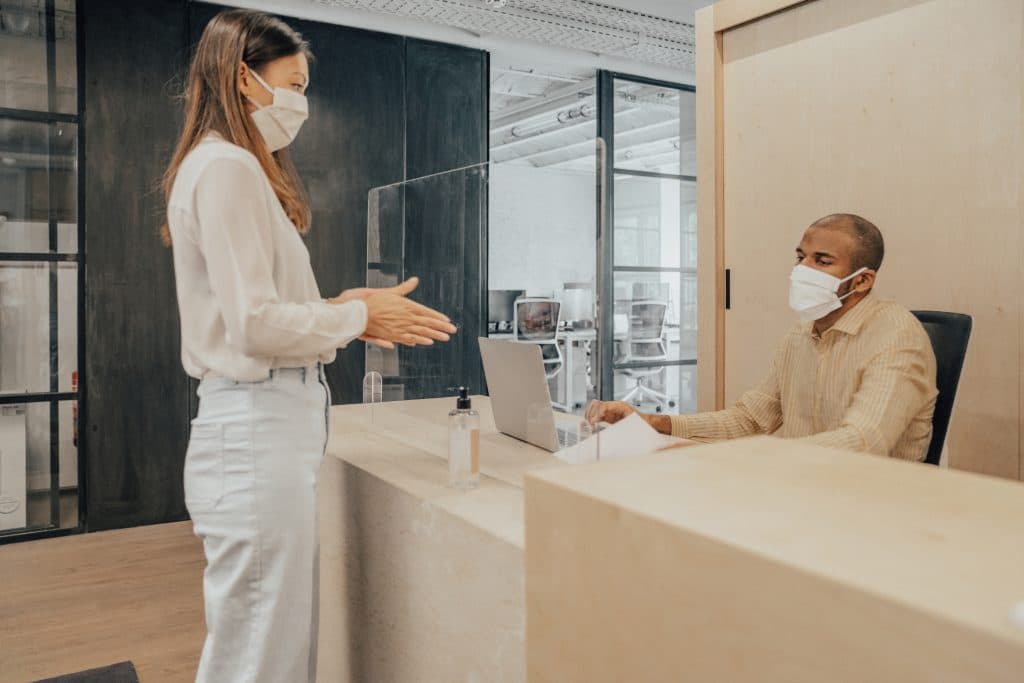 Best Practices for Reopening Schools
Like offices and other businesses, schools and colleges are faced with large groups of people in enclosed-spaces on campus. Students, faculty, and staff must all stay protected during classes.
As schools transition back to in-person learning, class sizes must be reduced. Classroom furniture like desks must be spaced further apart than normal, and sharing communal supplies should stop. Using personal technology devices such as laptops is also a safer alternative to paper when submitting assignments to faculty members.
3. Communicate With Clarity & Empathy
Make it ridiculously easy for employees, customers, and patrons of your business to understand the social distancing rules inside your facilities.
For employees in offices and large organizations, send company-wide email updates and host regular meetings to discuss what your organization is doing to manage COVID-19.
HR departments can take on the responsibility of doing check-ins with individuals and smaller teams to gauge how they are handling the reopen process. Many households may need support since they can have family members still at home and without care options, such as children and the elderly. They can also speak one-on-one to make sure they understand how to follow social distancing best practices.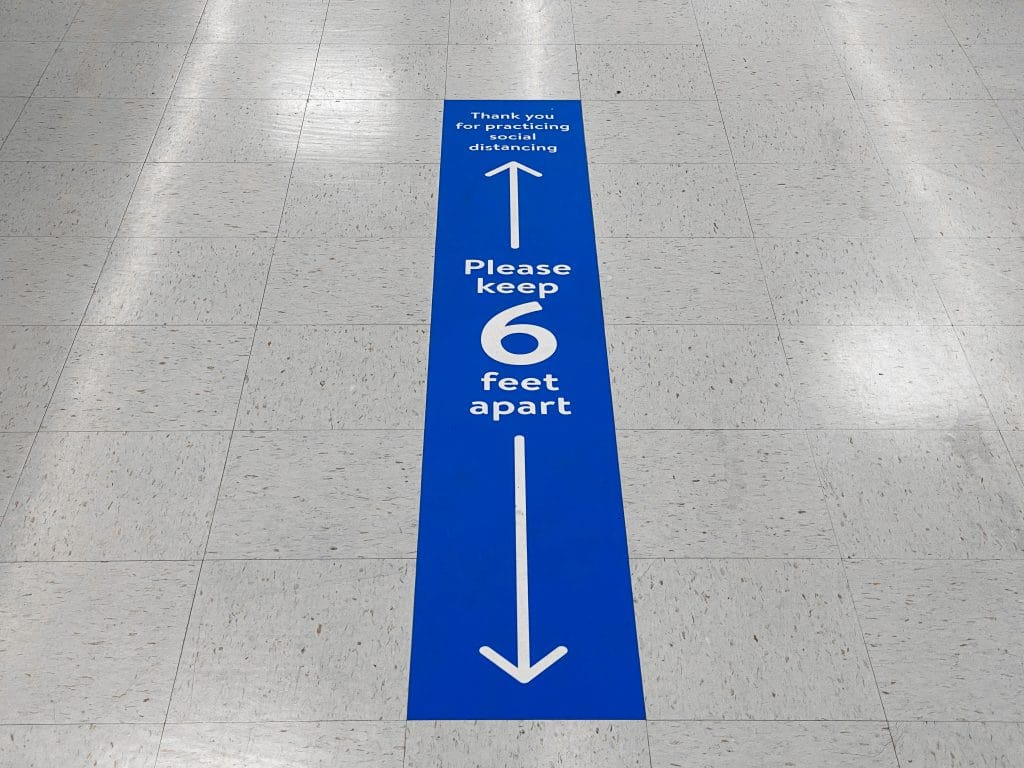 Inside buildings, set up social distancing signs to make the process foolproof for people. Floor decals, posters, and large banners are simple tools to communicate instructions on how to maintain space and limit human-to-human contact.
4. Make Employees & Customers Feel Safe
Follow the examples of essential businesses on how they manage staff and operations when reopening. They are following strict mandates from government authorities and the public eye to keep running even under lockdowns.
Alternating remote work schedules, staggered entry and exit, daily temperature checks, protective equipment, contact tracing, and redesigned workspace layouts are some methods many essential businesses are using.
As an essential business, PODS is taking additional safety and social distancing measures. That's because our associates and customers need to feel assured that their wellness is our priority.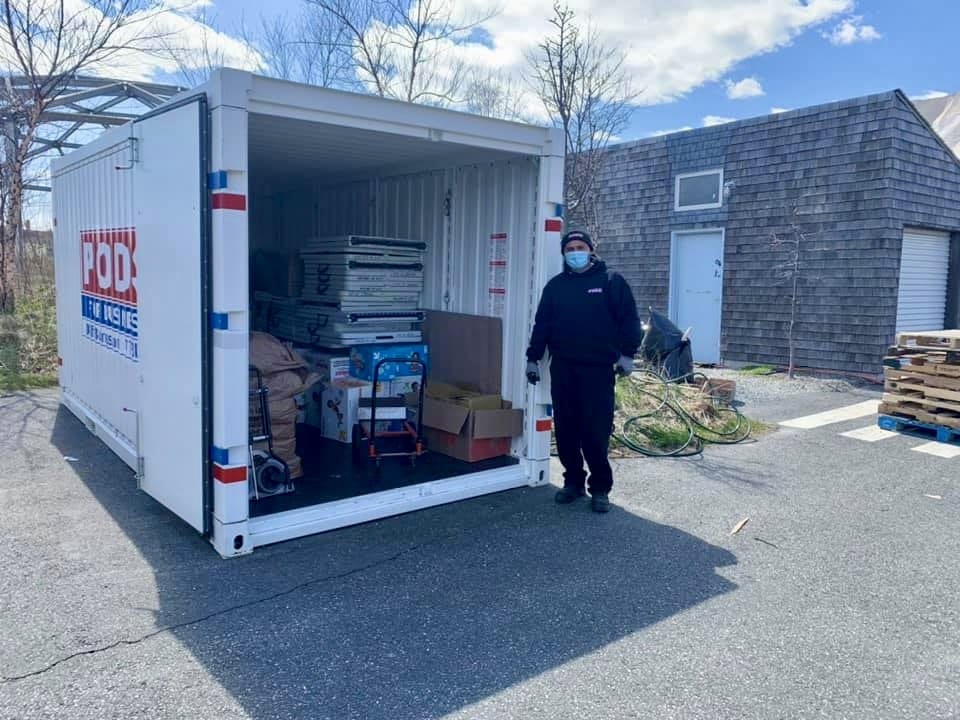 Here are a few of the many ways we adjusted commercial moving and storage services during COVID-19:
Customers do not need to meet and greet drivers upon container delivery.
Drivers can no longer go into storage containers with customers for walkthroughs.
We are enforcing regular sanitation of high-contact areas like container handles, etc.
We are reinforcing handwashing with alcohol-based hand sanitizer.
PODS call center associates remain available while working remotely from home.
All customers are encouraged to sign their rental agreements and other required documents electronically via their online accounts.
Regardless of your industry, you can modify your services and solutions to be contactless or at reduced touchpoints. Just make sure to let your customers know about the steps your business is taking to ensure their health and safety.
Extra Storage Is Another Best Practice
The new normal means businesses will have to practice social distancing as they reopen and employees return to their workplaces. From offices to colleges, facilities must be carefully modified to prevent the spread of COVID-19 from person-to-person.
Your facility will be prepared to safely operate if it follows these four best practices covered in this article. But even the best of efforts won't go far without extra storage space to store socially-encouraging furniture, overflowing inventory, and PPE. That's when you need storage containers to help.
Create more space inside buildings, offices, and public area by using storage containers to hold non-essential goods. Our storage containers can be placed on-site at your business for convenient access to your items. Or, they can be kept at your nearest indoor PODS Storage Center if they need to be out of the way.
Keep in mind that our commercial moving and storage solutions require zero paperwork or physical contact to obtain, and they can be completely managed over the phone and online. Visit our website to learn more about our mobile storage containers for businesses.
[maxbutton id="3"]
Get a Quote
Choose the service you need
Comments
Leave a Comment
Your email address will not be published. Required fields are marked *