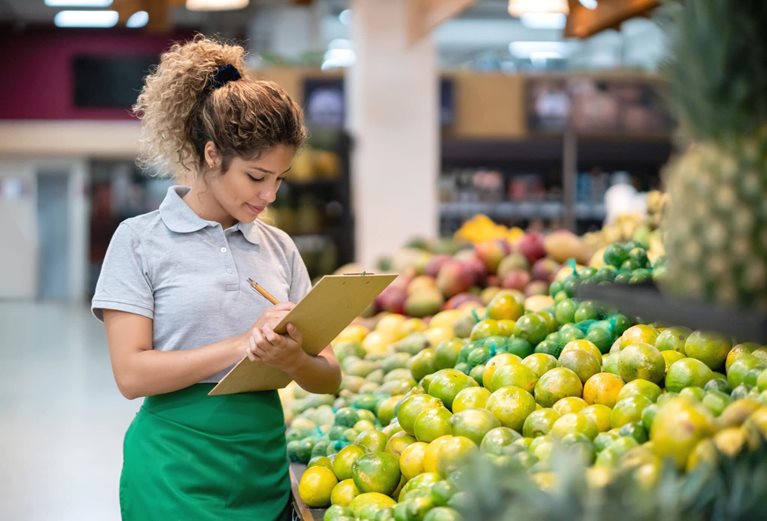 5 Trends for Retail Grocery Stores To Put on Your Radar
It's no surprise that a series of new trends are disrupting retail grocery stores and changing the face of the industry as we know it.
Thanks to stay-at-home orders, restaurant restrictions, and the growth of remote work driven by COVID-19, consumer grocery shopping habits have changed significantly over the course of 2020 and 2021. Not only that, they're expected to continue after the pandemic has ended.
A survey of 2,056 U.S. adults conducted by the Food Industry Association (FMI) has identified several noteworthy grocery industry trends for 2021:
58% of shoppers report eating more at home now than before the pandemic
49% of shoppers report cooking or preparing their own meals more compared to before the pandemic
41% of shoppers expect that in the future they will prepare meals at home more than before the pandemic
The percentage of shoppers who had bought groceries online grew from 52% to 64% over the course of just 2020-2021 alone
"Throughout this past year, American grocery consumers have developed a deeper relationship with their kitchens, increased their healthy eating consciousness, and have learned new ways to shop," FMI President and CEO Leslie Sarasin said. "We see shoppers engaging in more stock-up trips to support their at-home cooking, exercising new online shopping skills, and letting their personal concept of being well impact their food and shopping behaviors."
How are these trends shaping the grocery retail industry as a whole? Read on to learn about some of the transformations grocers expect to see as the pandemic comes to a close and in the years to come.
1. Growth in E-Commerce
Compared to other industries, US grocers have been relatively slow to adopt e-commerce strategies for a couple of reasons. Americans prefer to choose their own food, including meat and produce, and retail grocery stores haven't had the financial means to deliver groceries profitably.
But with the online retail boom caused by the pandemic, digital trends are finally catching up with the grocery industry.
According to a report by McKinsey: "While online sales accounted for anywhere from 3 to 4 percent of the US grocery market in 2019, the share could be greater than 10 percent by 2025 as major retailers — including well-funded entrants from outside the sector — invest in automation and innovative operating models to solve challenges in fulfillment and last-mile delivery."
With the speed of technology adoption faster than ever, small and larger grocery businesses alike are investing as much as possible in their digital capabilities to ensure they don't get left behind.
2. Rapid Fulfillment Solutions
Along with online ordering, curbside pick-up and home delivery have surged in popularity due to COVID-19 — and consumers want to continue to enjoy these convenient options after the pandemic ends. These services are now "must-haves" rather than "nice-to-haves" for retailers. Not only that, they want their orders fulfilled as quickly as possible.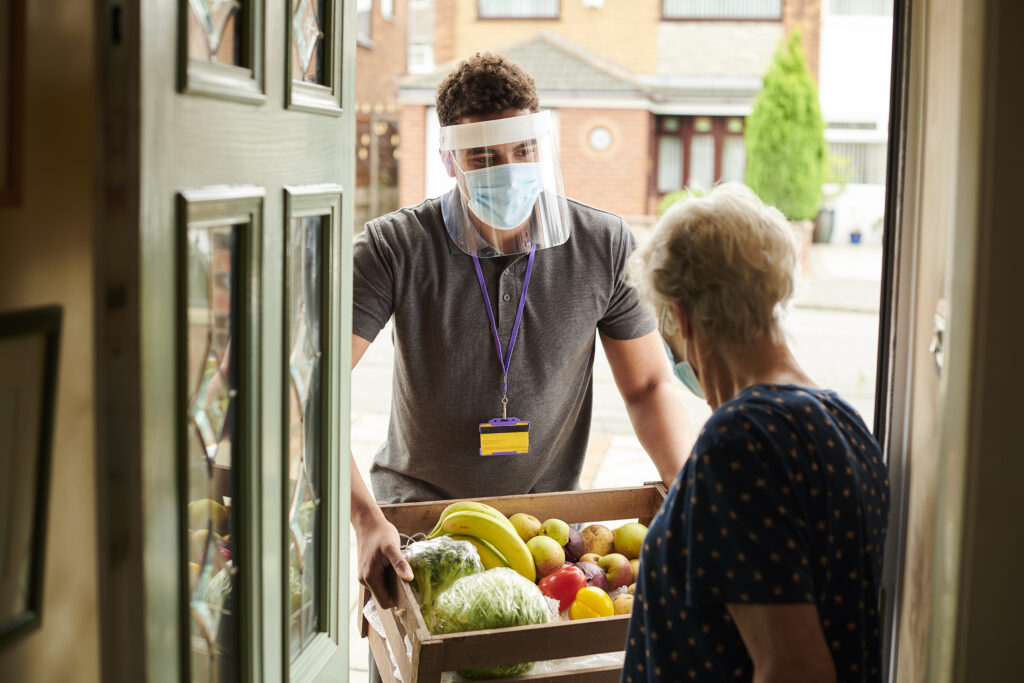 To keep up with growing demands of rapid online order fulfillment, grocers large and small are optimizing store layouts accordingly. Maximizing existing space has become a top priority to accommodate dedicated fulfillment and pick-up areas. Other solutions include automation and dark facilities.
PRO TIP: Looking to maximize your space for online order fulfillment and curbside pick-up? PODS containers can be used to store inventory, furniture, and equipment to make room for online fulfillment areas inside of stores. They're also designed to fit in a single parking spot for storing curbside orders.
3. Store Format Transformations
Following in line with trends across the retail industry as a whole, the large-scale adoption of e-commerce is expected to significantly impact the layout of retail grocery stores in the coming years.
Here are some of the ways grocery retail spaces are expected to change in terms of size and format.
Fresh Items in Front
As the segment of health-conscious consumers grows along with an interest in plant-based foods, grocers are responding accordingly.
In an interview with the Washington Post, Phil Lempert, food industry analyst and editor at SupermarketGuru.com, projected that supermarkets will design themselves according to a "reservation" model consisting of two sections.
The back section is stocked with pre-bundled packaged goods ready for pick-up while the front section consists of items that consumers tend to want to pick out themselves, such as fresh produce, meat, and baked goods. With this enhancement to layout, Lempert predicts the average grocery shopping trip will fall from 22 minutes to 10 minutes and enhance the experience for customers.
Smaller Store Formats
In addition to new store layouts, grocery retailers have been decreasing in size from an average layout of about 38,000 square feet to smaller formats ranging in size between 12,000 and 25,000 square feet, according to Progressive Grocer.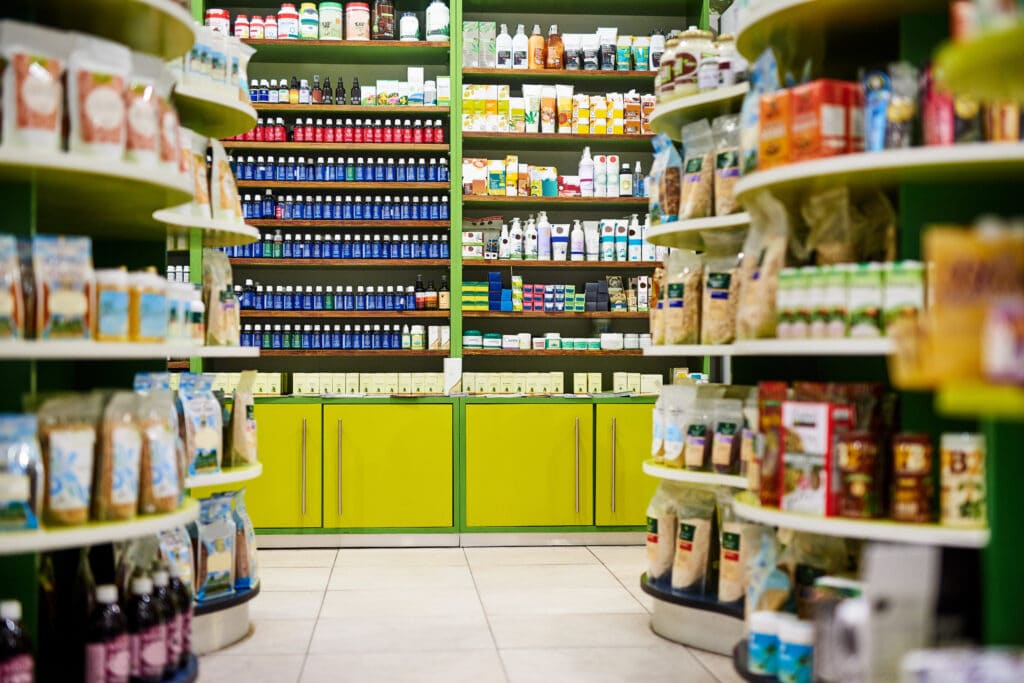 Progressive Grocer reports, "The cost of capital to develop and deploy grocery real estate is nearly double that of conventional retail based upon the fixtures, furnishings, and equipment required to fit out a store. As work from home grows, it enables a move toward shopping closer to home. This shift in how we shop is an opportunity for grocers to re-evaluate their store portfolio, clustering network and formats, significantly leveraging new real estate opportunities."
Store-Within-A-Store Model
Another growing trend in grocery store layouts is the store-within-a-store (SWAS) concept, designed to entice shoppers out of their homes and off their mobile devices into brick-and-mortar stores.
"In this model," writes Kevin Marschall of Chain Store Age, "A retailer invites a specialty retailer to set up a shop inside its store in exchange for a share of the guest retailer's revenue."
As Marschall explains, when the SWAS model is executed well, the host retailer benefits from monetizing underutilized space, enhances their brand, and draws more foot traffic.
DID YOU KNOW? PODS containers can be used to store and transport displays and dry goods to new locations, making them an ideal relocation solution. They can also store materials and inventory during the remodeling process. Launching a store-within-a-store concept? PODS containers can be customized to serve as pop-up shops for guest retailers.
4. Innovations to Retain Home Meal Preppers
As vaccination numbers increase and restaurants reopen across the country, grocers are faced with the challenge of continuing to keep consumers interested in home cooking. Already some grocery retailers have utilized technology to enhance the meal prep experience.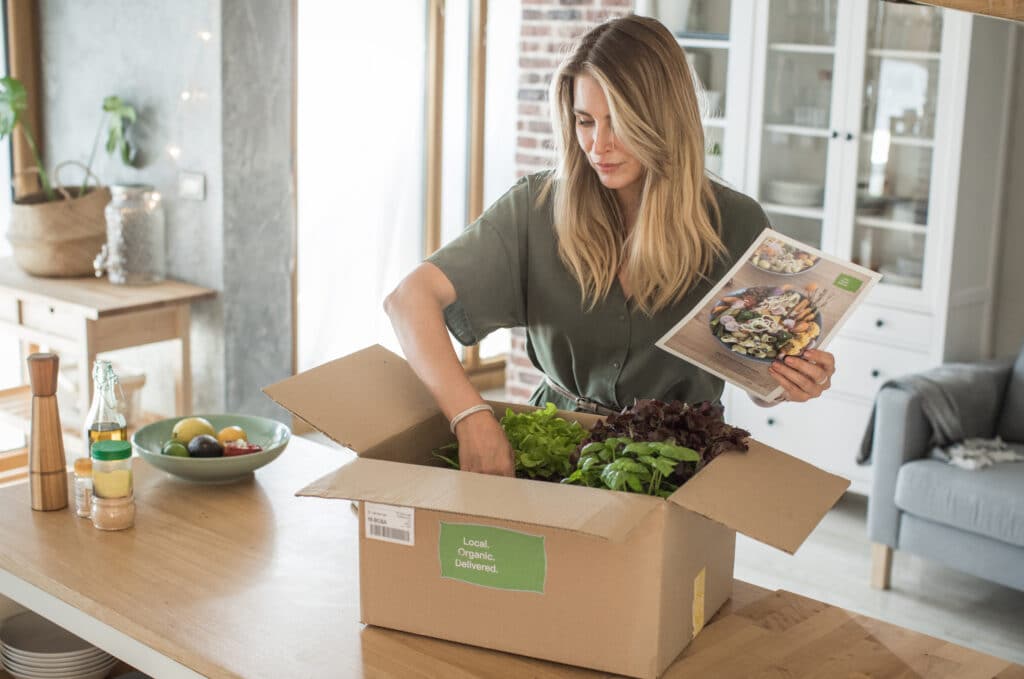 For example, as Grocery Dive reports, Kroger launched an AI-based tool that suggests recipes based on tweeted photos of foods and Hy-Vee, H-E-B, and Schnuck Markets, among other grocers, added fresh meals and even restaurant items as online menu options.
Other ideas to keep consumers interested in home meal prep include smoothie machines, salad robots, meal-in-a-bag, and pre-packaged dinner kits such as those offered by HelloFresh and Local Crate.
5. More Inventory — But Less Variety
In response to inefficiencies in supply chain management exposed by COVID-19, which led to product shortages, many manufacturers have reduced the number of products they sell and are focusing on the production of core items only.
Additionally, The Wall Street Journal reports that to safeguard profit margins, supermarkets are stocking up on inventory in anticipation of price increases.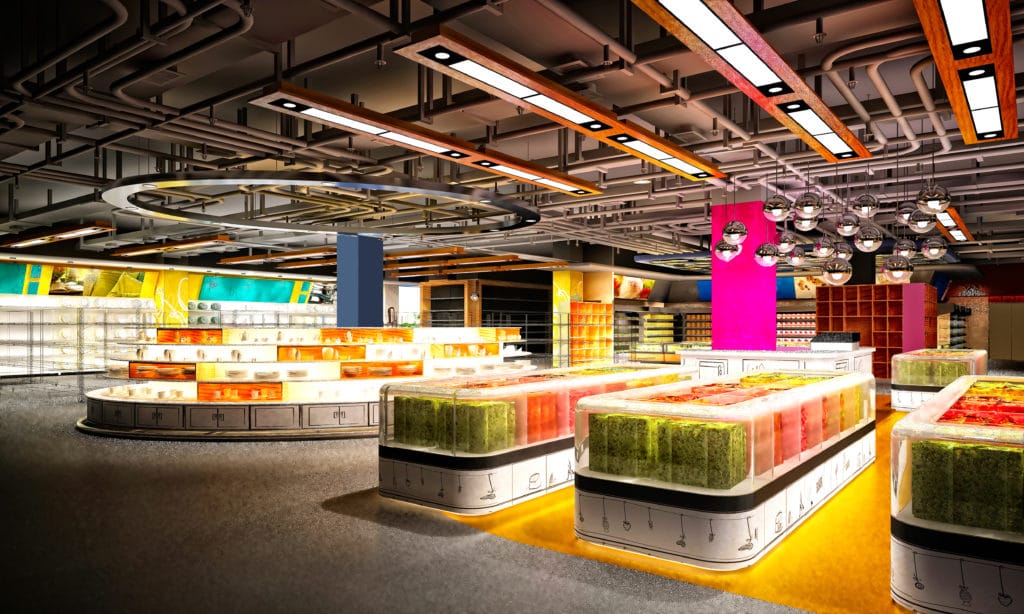 This has all led to a surge in grocery inventory, which is challenging grocers to maximize storage space. As a result, retail grocery stores are streamlining product offerings and exploring creative inventory storage solutions such as portable storage containers, which can be stored on-site in grocery store parking lots.
Storage Needs for Retail Grocery Stores
With experts predicting permanent disruption to grocery retail stores, it appears this is only the beginning of a long-term evolution for the industry.
As the big grocery retailers such as Amazon, Walmart, and Kroger invest massive sums of money in major transformations, it's vital for grocers to stay up-to-date on these trends and plan their strategies accordingly if they want to remain competitive.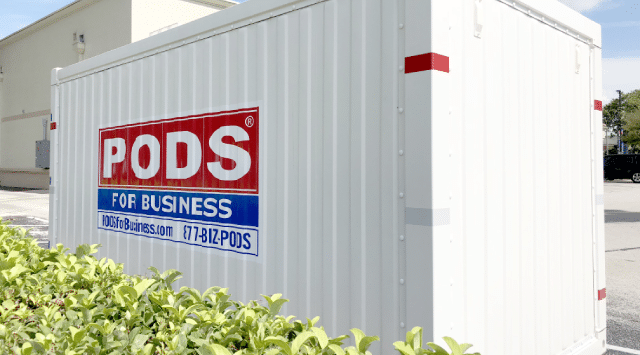 There's a lot of work ahead for grocers as they continue to adapt to the post-pandemic grocery marketplace. Whether you're remodeling stores, opening new dark facilities, or need help with inventory storage, PODS Business Solutions Team is here for you with customized solutions for your grocery business.
Interested in using storage containers for your grocery store? Learn more about PODS solutions for retail.
[maxbutton id="3"]
RELATED ARTICLE: Shipping Container Storage Ideas: 10 Tips On How To Pack a Container For On-Site Storage
Get a Quote
Choose the service you need
Comments
Leave a Comment
Your email address will not be published. Required fields are marked *