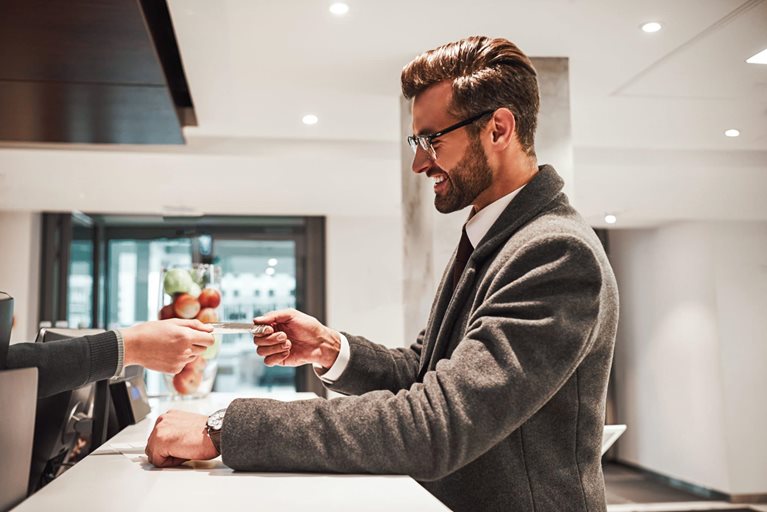 Retrofit Hotels to Meet Travelers' Demands Without Missing a Beat
Each suite in Marriott's new Element hotel brand features a fully equipped, energy-efficient kitchen. In addition to offering guests the option of preparing their own healthy meals, these
wellness-focused properties
also offer access to workout bikes that allow guests to charge their phones while cycling, saline pools, and charging stations for electric vehicles. Such extras and amenities position Marriott to compete to meet travelers' demands for wellness options — and many global hospitality brands are working to retrofit hotels to keep up. The wellness economy, which includes wellness tourism, grew by 10.6 percent from 2014 to 2015, and reached $3.72 billion in revenue in 2016, according to the
Journal of Tourism Insights
. Hotel guests want to maintain their healthy lifestyles while away from home, as well as experience unique wellness opportunities. As hotel properties at every price point work to meet those demands, many companies are planning to retrofit hotels for these updates. From luxury hotels to economy lodiging, if your hotel is considering undertaking wellness updates and construction renovations, take these steps to complete a project for retrofitting facilities without interrupting guests and business.
Retrofit Hotels With Updates That Matter
Often hotel renovations involve decor, like new wallpaper, carpet and furniture. While your property may need aesthetic updates, today's travelers are generally more interested in wellness offerings and opportunities to create unique experiences, according to 
Skift research
. Brainstorm new ideas, ask guests for their input, and keep track of industry trends through professional associations.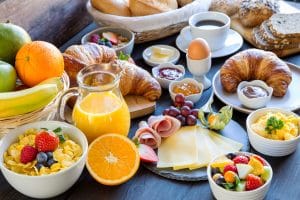 For instance, the American Hotel & Lodging Association's latest 
trend survey
 showed that more hotels are providing healthy menu options and grab-and-go marketplaces for healthy food to help travelers eat healthier on the go. The number of hotels offering a grab-and-go marketplace or similar pickup service grew from 21 percent in 2016 to 31 percent in 2018.
Carefully Select Contractors
Choose
a building contractor
that understands the hotel business and the importance of protecting your guests' experience throughout the construction process. Look for construction companies and sprecialty contractors who have experience working with
hotel renovations,
and can explain how they will manage scheduling and work to minimize interruptions as they retrofit hotels. Ask how they will ensure the safety of your guests and employees throughout the retrofitting process and what they will do to help ensure your hotel can continue operating during construction.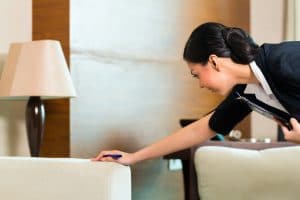 For example, if you're installing kitchenettes in all of your suites or pull-up bars in all of the rooms, you and your contractor should develop a plan that will allow portions of the property to remain operable at all times. You may decide to close one floor at a time, which will allow workers to complete the project on that floor with little or no guest or employee traffic.
Take Inventory Before Each Phase
As soon as your contractor tears out existing bathroom fixtures or existing carpet and wallpaper while retrofitting facilties, they should be ready to start replacing with the new fixtures or equipment. But it's not uncommon for some of the new goods to be missing, perhaps due to delayed shipping, ordering errors or even theft. Instead of waiting until those items are needed, conduct an inventory before launching each part of your renovation project to ensure that you have the exercise equipment, kitchen equipment or other health and wellness items available to be installed as soon as your contractor is ready.
Use Smart Storage to Retrofit Hotels
When you've inventoried all the supplies you'll need for a project, you can keep those furnishings and fixtures handy in a portable storage container. You can also provide portable storage containers on-site for your contractor to neatly store construction items and other supplies while guest rooms or public spaces are under renovation.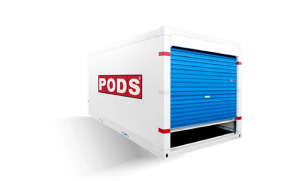 Storage solutions like
PODS construction containers
can help keep the workspace clean and neat while retrofitting facilties, as well as keep needed tools and equipment accessible and easy to find. If your
hotel property doesn't have space
to keep storage containers on-site, PODS can store the containers off-site and deliver them on demand, whenever your contractor is ready to access their contents for a project.
[maxbutton id="2"]
Get a Quote
Choose the service you need
Comments
Leave a Comment
Your email address will not be published. Required fields are marked *