Nearly eight million high school students and almost half a million college students currently play sports for their schools, and for most of these sports, the schools are in charge of supplying the equipment for practice and game day. When you add in the other gear the officials use along with field equipment like goals and team benches, many schools need a lot of storage space to run effective sports programs – especially for summer sports practices.
Unfortunately, many schools today are reducing the number of sports programs they offer due to budget restrictions. Sporting equipment is expensive to buy, replace, and maintain when they don't have the space to store it properly. However, storage doesn't have to be an obstacle. There are secure, portable storage options available to schools that can handle everything from equipment to seating, refreshment tables, and more.
Attract the best talent
A school's management of equipment directly impacts the number of sports it can offer. There may be a budding champion or elite-level athlete at the school, but without the proper equipment, teams may not be given the full opportunity to truly thrive. Aspiring athletes may even choose to attend a different school entirely if the reputation of the school is lacking in necessary or well-taken-care-of equipment, negatively impacting odds of attracting the best students to its doors. These other schools can quickly become beacons to student athletes, all because they're able to provide the equipment needed for their sport of choice.
Summer sports season storage
Even when schools are granted budget to buy sporting equipment, they must think about protecting their investment not just during the summer, but year-round as well. Some sports require thousands of dollars of equipment per athlete, and when athletes use oversized tools — like the poles used by pole vaulters or the goals used by soccer or field hockey teams — schools need specialized storage options for those too.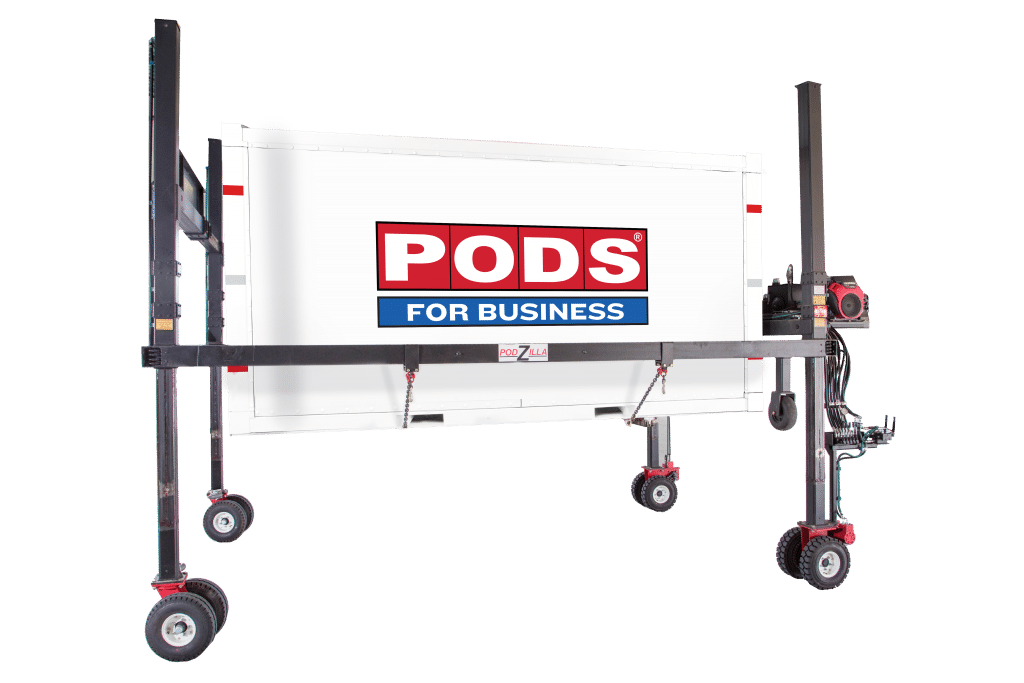 A secure, flexible and convenient storage and logistics service such as PODS containers can make a real difference to schools facing these issues. Here are just a few of the benefits our customers enjoy:
New opportunities
Schools using PODS storage containers are able to participate in a broader range of seasonal sports — even those that have large teams and a lot of equipment.
Peace of mind
PODS storage containers protect a school's investment in their sporting equipment, keeping it safe from theft, bad weather, and summer heat.
Flexible storage and logistics
Our market-leading storage and logistics solutions are always adaptable. We've got you covered, even when there's a last-minute change of plans.
Set athletes up for success
There are many variables that impact an athlete's performance, like weather or the opposing teams. Unnecessary equipment management worries shouldn't be what produces an adverse effect. Proper storage and transportation eliminate this variable so that student athletes can focus on other aspects of their performance.
Installing specialized racks or shelving inside a PODS portable storage container protects your school's equipment every step of the way and keeps things organized — whether it's kept on-site at your school or in transit to a tournament.
Create a winning summer sports season
Student athletes want to go to school where they have the best chance of success, and the summer sports season is a prime time for training. Good coaches, winning programs, and the right equipment will always be crucial factors in their choice of high school or college. If schools are able to offer all of that, the best student athletes will find them.
Using portable containers from PODS is a cost-effective solution for school sports equipment storage that will help your teams and athletes as they perform at the top of their game for your school.
[maxbutton id="1"]
Get a Quote
Choose the service you need
Comments
Leave a Comment
Your email address will not be published. Required fields are marked *