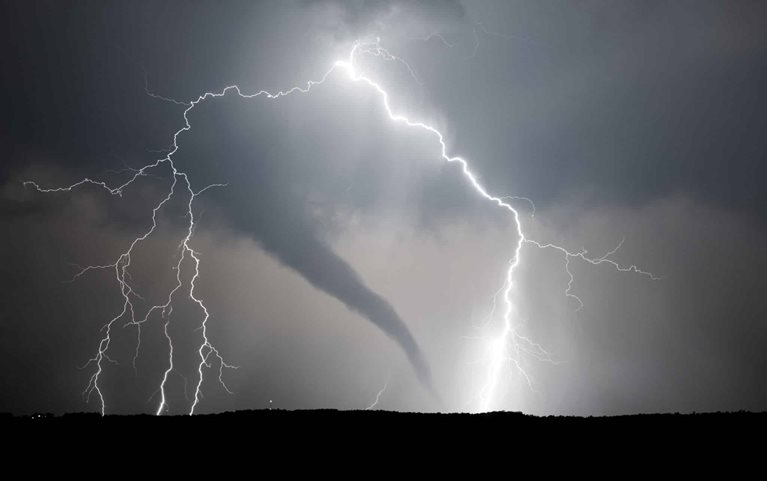 Tornado Preparedness: An Essential Guide for Your Organization
After the recent catastrophic natural disasters caused by tornadoes — such as the ones in Nashville in March 2020 and Kentucky in December 2021 — a growing number of government agencies and businesses are taking tornado preparedness more seriously.
Tornado preparedness is especially important for organizations located in the South, where tornadoes are occurring with greater frequency and higher fatalities, reports USA Today.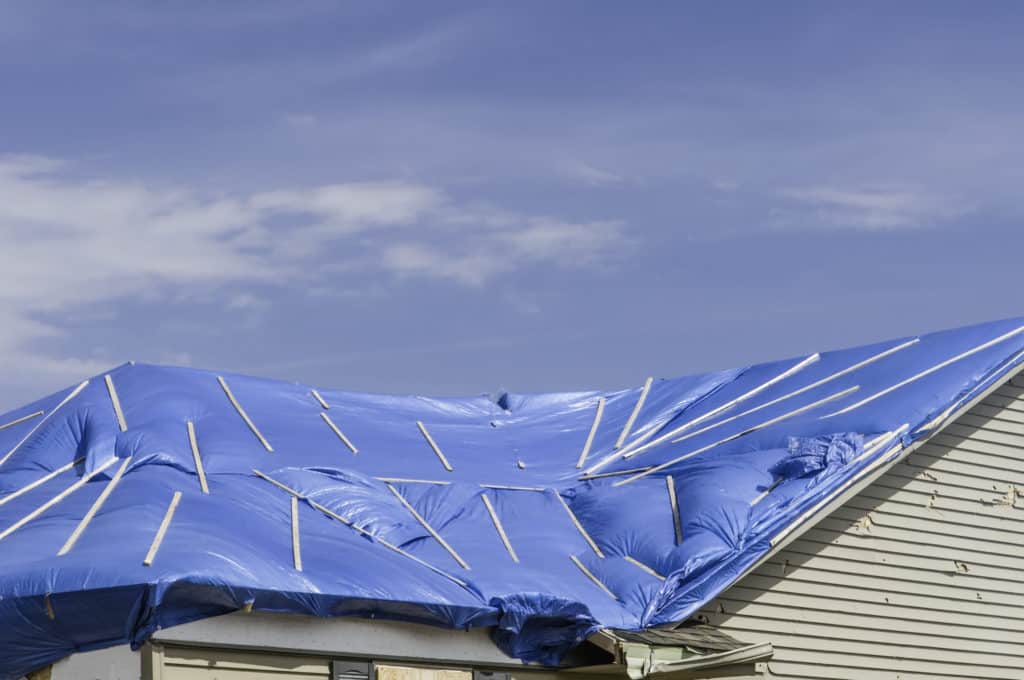 Whether you're a federal, county, or local government agency, a business, or a restoration company, this tornado preparedness guide will help you get ready for future tornadoes and learn what to do in case one strikes your area.
All About Tornado Preparedness
The best way to prepare for future tornadoes is to adopt a tornado preparedness plan for your organization as well as create an easily accessible tornado preparedness kit.
Train your managers and employees regularly on your tornado emergency procedure and continue to update it as needed.
As you create a tornado preparedness plan for your unique organization, make sure to take the following steps:
Identify safe places to hide.
Test your alert systems frequently.
Train managers and workers with regular tornado drills.
Develop an alert system to notify workers of a tornado, including personnel who have disabilities or don't speak English.
Sign up for emergency alerts from the Emergency Alert System and NOAA Weather Radio, and familiarize yourself with your community's sirens if they have them.
Create checklists containing specific duties and responsibilities that will be assigned in the event of a tornado, such as taking a head count, monitoring weather reports, etc.
Make sure members of your organization know the signs to watch for: a rotating cloud in the shape of a funnel, a cloud of debris moving toward you, or the loud sound of a freight train.
What Emergency Supplies Do You Need for a Tornado?
Wondering what to include in a tornado preparedness kit? We recommend viewing the tornado preparedness list prepared by the disaster planning experts at Ready.gov.
Storing Your Tornado Emergency Kit
Keep items protected in airtight plastic bags and store everything in a couple of easy-to-carry containers such as plastic storage bins. Your containers should be easily accessible on your premises.
If you need to create extra storage space in your facility to store your emergency kit, consider using a portable storage container for seasonal and overflow items.
When a Tornado Strikes
Tornado Watch vs. Tornado Warning
Be aware of the difference between a tornado watch and a tornado warning and learn the signals of your community emergency management system.
A tornado watch means a tornado is possible or likely to occur in your area. Make sure your team is ready to take action quickly in the event that a tornado is sighted. Your tornado supply kit should be ready to grab and your staff should be monitoring the radio or other systems for further developments.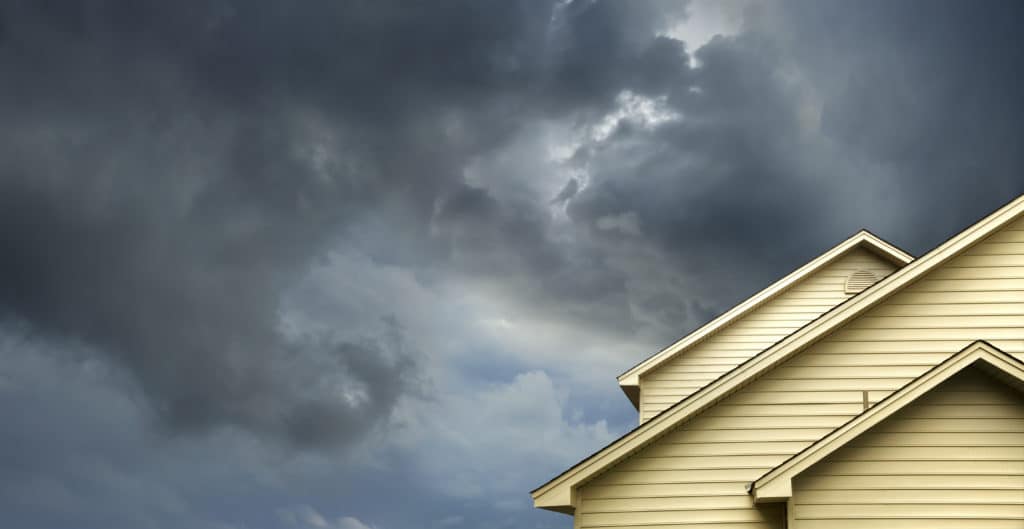 A tornado warning means a tornado is already happening or is about to happen in your area. This signal means that everyone must take shelter immediately.
What Should You Do Before a Tornado?
In the event that a tornado has been sighted or a tornado warning has been issued, take the following steps:
Have your employees immediately go to the designated safe location.
Stay tuned into the EAS, NOAA Weather Radio, or your community's alerts for the latest instructions.
Get a head count of employees as well as additional visitors to your facility and use a prepared roster to make sure everyone is accounted for.
Have your workers assume the tornado safety position — covering your head or neck with your arms and surrounding and covering yourself with furniture and blankets.
Where to Take Shelter During a Tornado
Seek shelter in a basement, storm cellar, or an interior room with no windows on the lowest floor of your building. If you're located in a high-rise building, find a hallway without windows in the center of the building if there isn't time to get to the lowest floor.
To learn more, visit OSHA.gov's Tornado Preparedness and Response website.
After the Tornado
Just because the tornado has passed doesn't mean the danger is over. Accidents can easily occur at the sites of areas that received the most damage.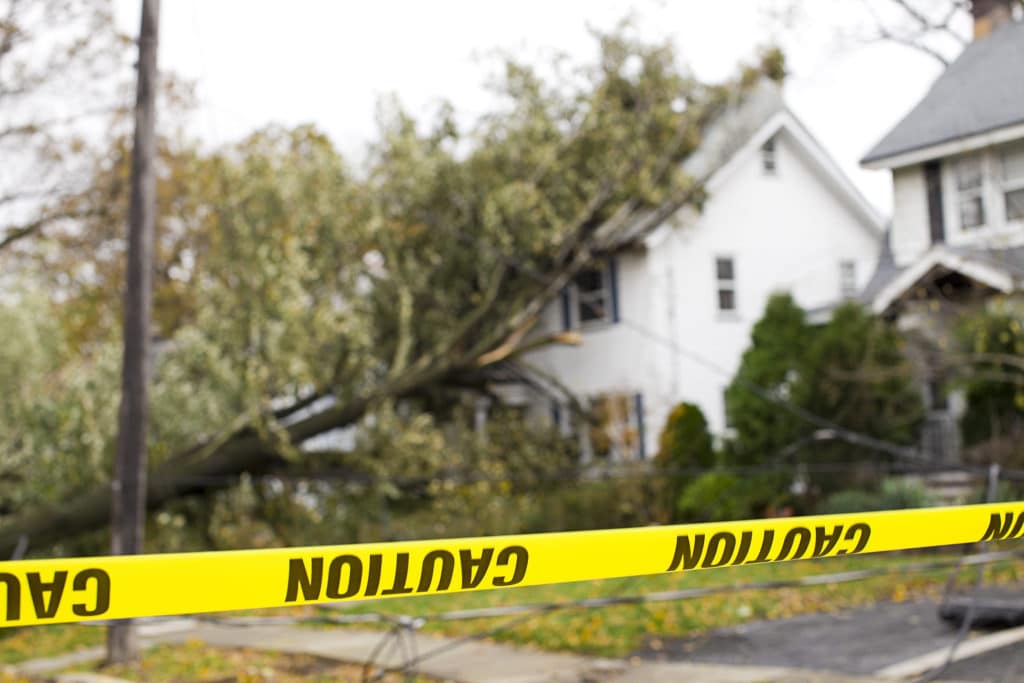 Ready.gov offers the following safety tips in the wake of a tornado:
Make sure to avoid fallen power lines or broken utility lines.
During clean-up activities, make sure to wear appropriate attire such as long sleeves and pants, thick-soled shoes, work gloves, and face coverings or masks if needed.
Have employees or workers contact their healthcare provider if they're in need of medical attention, but continue to shelter in place until you've been advised by authorities to do otherwise.
How Portable Storage Can Help With Tornado Preparedness
After a disaster, using a combined moving and storage solution such as PODS can help you avoid adding more stress to an already emotionally taxing situation.
Using portable storage units offers the following advantages during the disaster restoration process:
On-Site Container Delivery
With portable storage containers, transport is included in the service so you don't have to worry about renting a truck and hauling your restoration equipment and supplies to and from your warehouse or storage unit.
Pre-Pack Emergency Supplies and Tools
You can keep emergency supplies and disaster recovery equipment stored in a portable container in advance of extreme weather incidents. Then at the start of your disaster relief efforts, all you need to do is have your unit delivered to your site and you'll be ready to go.
Secure Jobsite Storage
For construction projects, keep materials and equipment safely organized in portable storage units from PODS for convenience while you rebuild. When you're done with the project, simply load containers and have them moved to an indoor storage facility or your next project site.
Recycling Materials and Debris
Portable storage units are great for storing recycled items and debris collected during the disaster recovery process. Have your containers transported wherever you need to dispose of your items.
PODS Disaster Recovery Solutions
PODS has decades of experience assisting government agencies and commercial organizations during disaster relief efforts.
If you're looking for a portable storage provider to serve as an extension of your team, reach out to PODS for Business. With one phone call, you can schedule our weather-resistant containers to be delivered just about wherever you need them — and quickly.
Curious to learn more about the benefits of containerized storage? Check out the disaster preparedness and recovery solutions we offer.
[maxbutton id="3"]
RELATED ARTICLE: How PODS Supports Disaster Response for Wildfire Season
Get a Quote
Choose the service you need
Comments
Leave a Comment
Your email address will not be published. Required fields are marked *