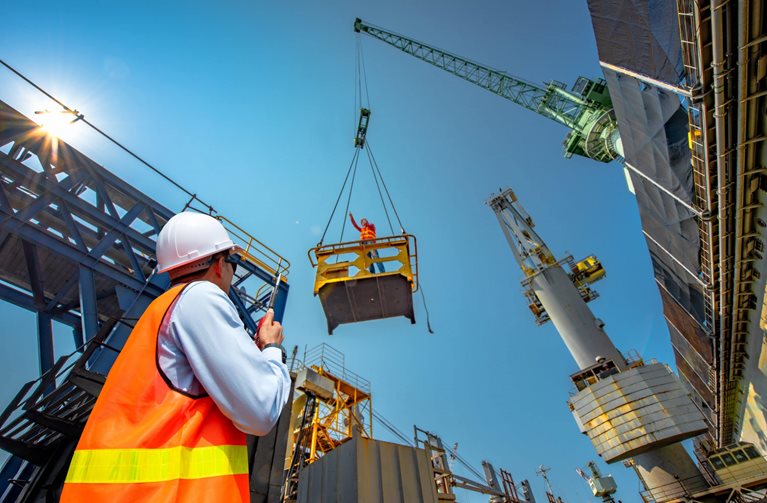 5 Ways to Improve TRIR and Job Site Safety Performance
Construction sites are loaded with hazards that can potentially harm or injure your work crew. While keeping employees healthy and safe on a jobsite is ethically important to many businesses, it also can severely impact bottom line due to costly
penalties from OSHA
and implications that can come from clients. Total Recordable Incident Rate (TRIR) is a calculation that rates how your OSHA safety performance is compared to the industry average.
What Is the TRIR Formula?
Maintaining a desirable safety metric not only supports your company to uphold jobsite safety among employees, but it also helps your business save significant money and maintain a positive reputation within your sector. Your rate can be calculated by using the following TRIR formula:
TRIR = (number of OSHA recordable incidents) x 200,000 /

(total number of hours worked)
Ideally, when you calculate the rate for your business, it
should be 3.0 or less
-- which is far from the industry average for most sectors. If you find that your company has room for improvement after using this TRIR calculator, or if you simply want a refresher on job safety performance best practices, we're here to help. Plus, with social distancing among crews becoming more integrated into the construction industry
due to the COVID-19 pandemic
, these guidelines are more important than ever. Continue reading below to learn five pieces of advice that are sure to help.
1. Encourage a "Safety-First" Mindset
The work culture of a construction crew on any job site has a large impact on your incident rate. But, if everyone working on the job does not view safety as a top priority, incidents and hazardous practices are inevitable. Champion a "safety-first" outlook on the construction site by training each new employee to uphold standards and to follow procedures that foster a safe working environment. Once trained and onboarded, reinforce current crew members to keep practicing safe work habits.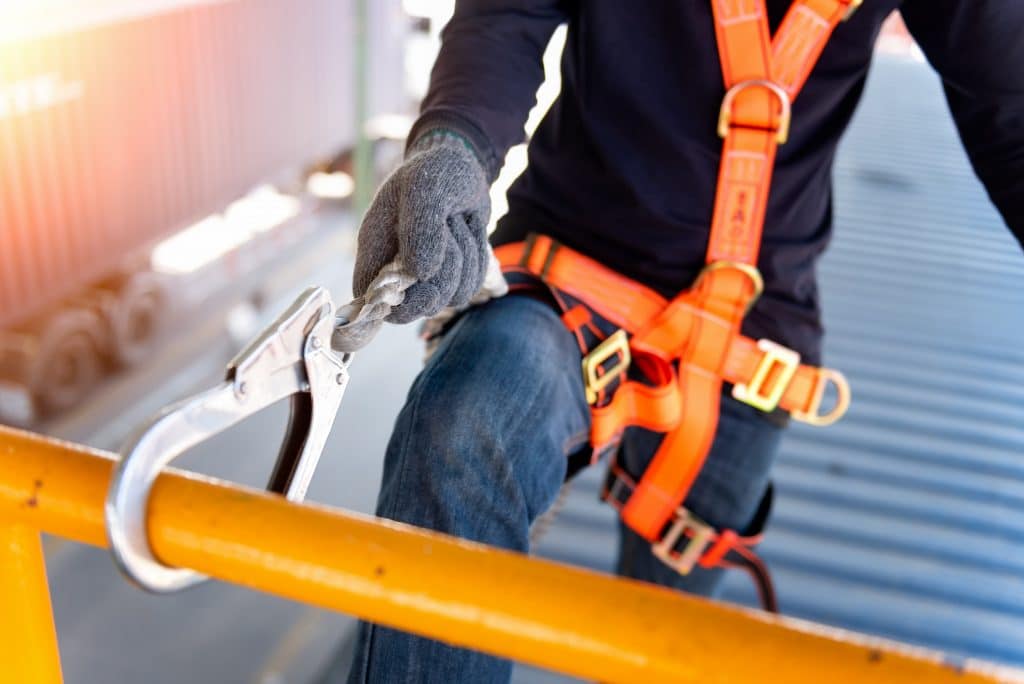 For example, develop a rule to have everyone remind a fellow coworker when they are not wearing their hardhat or protective eyewear. Or, if some tools are left lying on the ground near a walking area, pick them up and move them out of the way — even if they do not belong to you. If you remind your crew that safety performance is a constant practice, your construction job safety performance will be sure to reflect that.
2. Practice Open Communication
Oftentimes, TRIR safety performance starts with a conversation. Urge your construction crew to feel like they can voice their concerns and opinions about jobsite safety by creating opportunities for communication. For example, establish weekly meetings or even morning huddles with the team to review the status of the construction project — and make jobsite safety an agenda item. For those in management positions, lead the conversation by bringing safety-related topics up first so your crew will feel comfortable sharing their worries. Whether it is during casual chats or within official company meetings, foster an environment of safety by having frequent communication about jobsite best practices and potential hazards.
3. Encourage TRIR Safety With Documentation
A critical component of TRIR safety actually happens in writing. Accurate documentation, whether digital or on paper, is important for preventing and overcoming OSHA safety incidents. This means having licensing, employee paperwork, industry certifications, and other construction site documentation always available on hand and current to date.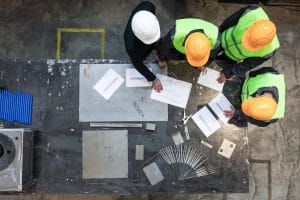 By constantly reviewing and recording construction site activity, your business will avoid having to pay hefty fines. Documentation for safety incidents of your crew is a helpful benchmark to monitor how your safety performance is doing so you can identify areas for improvement. When documents are kept up to date, you will prevent the scenario of having projects temporarily shut down by OSHA or another agency, so your
client timelines will consistently be met
and your business will not have to pay the price for extensions and fines.
4. Use the Right Tools and Equipment
To guarantee your construction site is a safe environment and to lower your incident rate, it is essential that all aspects of your project and processes are kept updated. First off, provide your crew maintained equipment that will enable them perform without error — and continue to regularly invest in
purchasing new tools and advanced materials
as your supplies become overused or outdated. This can apply to everything from upgrading your project management software and table saws to wheelbarrows and scaffolding accessories.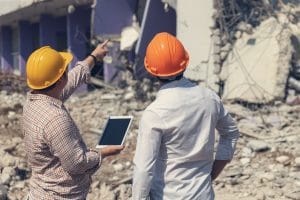 As innovations and new regulations arise in the construction industry, it is essential to arrange training sessions to brief your crew on the latest practices. Regardless of your project or specialty, all construction sites can benefit by having routine meetings to review the latest developments that will improve your overall safety performance.
5. A Way to Improve Your Total Recordable Incident Rate (TRIR)
PODS has developed a deep understanding of job site health and safety requirements for supporting efforts to lower your TRIR (Total Recordable Incident Rate), as we have worked for more than 20 years with leading construction companies and specialty contractors. We are also a
GSA approved vendor
, which is evidence that even the federal government can trust PODS to deliver services that meet the highest safety and security professional standards. Because our heavy-duty
commercial containers
are designed to be accessible at ground-level and can be placed on-site, your crew can easily store tools and other materials that pose as hazards in a safe space when they are not in use. Furthermore, our moving services have been specialized to comply with OSHA standards, which means your business will never face costly OSHA construction site penalties that can add up to significant dollars over time. To take things a step further, PODS has a damage claim rate of less than 2 percent compared to the industry standard of 20 percent. Such numbers show that we go above and beyond our competitors because we are cautious at every step of the moving and storage process. Prioritize safety on the job site and lower your incident rate by implementing the tips outlined above and by partnering with PODS for your
construction moving and storage needs
.
[maxbutton id="2"]
Get a Quote
Choose the service you need
Comments
Leave a Comment
Your email address will not be published. Required fields are marked *