As climate change becomes a larger problem across the U.S., water and energy conservation are top of mind for consumers and businesses alike. That's why the average plumbing business is making strides to become more environmentally sustainable. Plumbing uses water and energy to improve the health and sanitation of communities, so it's crucial that plumbing businesses and related companies work to reduce waste and become more resourceful.
Embracing eco-friendly plumbing practices isn't just better for the environment, it's also better for the bottom line. Recycling, using energy-efficient equipment, and refining your services can save your company money in materials, energy, and labor. Plus, branding yourself as an eco-friendly business can help you gain more customers.
People who want to reduce waste in their homes and save money on their water and energy bills will appreciate a plumbing business that offers easy solutions for doing so. Here are six ways to practice sustainability in your plumbing business.
1. Make the Plumbing Business Office Green
Improving your business' sustainability isn't just about field work, it's also about how you run operations. Ikeena Hardman, the digital marketing manager at Pipe Spy, says her sewer repair company constantly strives to improve its sustainability. They use 80% solar energy in the office, have electric cars for field technicians, and follow a waste program for office waste, she says. Such efforts don't have to involve intense work. For example, maybe make a list of the systems and materials you use for day-to-day operations, then review your list to see where you can nix wasteful practices or reduce your carbon footprint. And it's not just about big gear.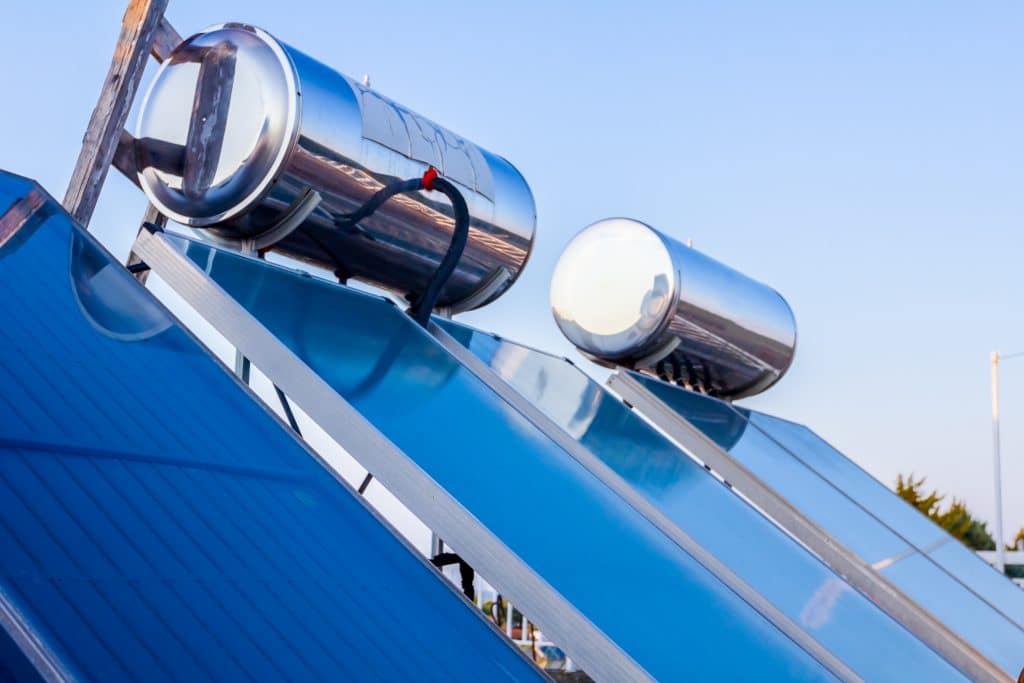 "Little steps make a larger impact in the long-term," Hardman says. She recommends using post-consumer waste paper for printing materials and installing faucet aerators on your kitchen and bathroom sinks to save water. Other ways to reduce waste and energy use include buying cleaning products in bulk, installing energy-efficient lights, and stocking the kitchen with silverware and reusable containers instead of single-use plastics. Not only do these practices lower your plumbing business' carbon footprint, but they also save you money on electricity, water, and supplies.
2. Invest in New Technology
For customers, plumbing businesses can take preventative approaches to water conservation by leveraging leak detection technology. Remote sensing devices can detect leakage in the ground by monitoring water pressure, flow, and temperature, says Jerry Yudelson, an environmentalist and author of "Dry Run: Preventing the Next Urban Water Crisis."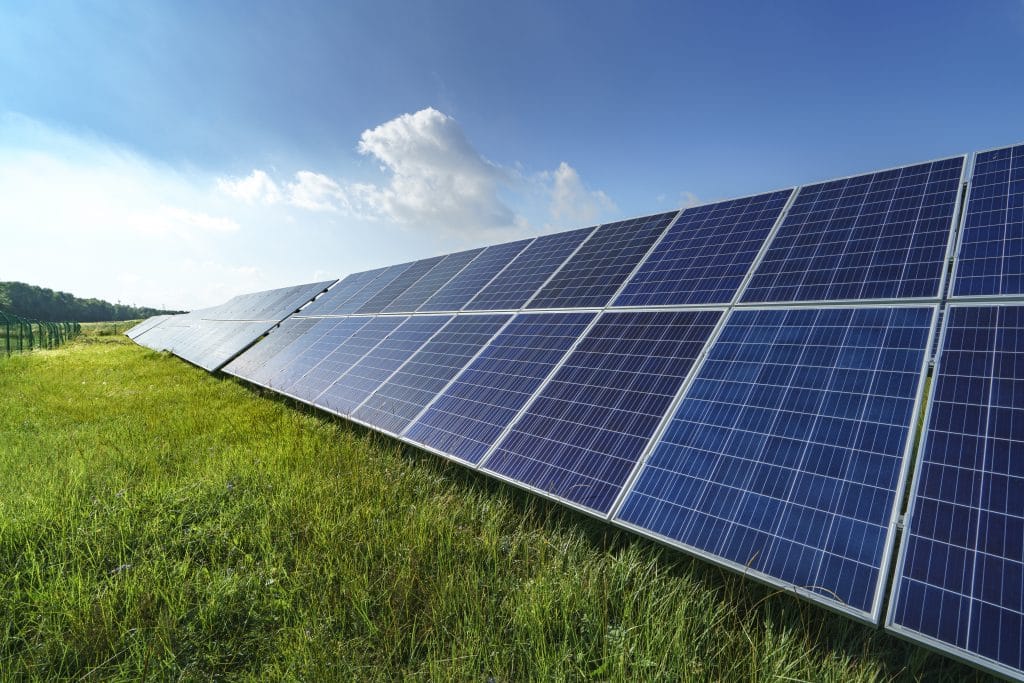 Identifying leaks early with detection technology helps reduce property damage, save customers money, and prevent water waste. Many construction manufacturers offer leak detection sensors that can be installed in customers' homes as easily as installing a standard shut-off valve. The devices may cost more upfront, but adding them to your list of business services may appeal to customers, since leak detection technology can save customers thousands of dollars in water use a year.
3. Offer More Eco-Friendly Services
Consider where you might add services or upgrade existing solutions to improve sustainability. For example, a general residential plumbing business might consider offering solar water heaters and pressure regulators, in addition to installing low-flow toilets and tankless water heaters. On the other hand, if your business specializes in outdoor plumbing, you may want to give customers the choice of installing rainwater capture and filter systems, as well as greywater reuse systems.
Giving customers diverse options can increase customer satisfaction, in turn boosting your business ratings and helping you attract even more customers. One of the services Hardman's company offers is sewer lateral replacement, a process that traditionally requires a lot of resources and manpower. To make the process more eco-friendly, her team adopted a method called trenchless technology, which involves tunneling or horizontal directional drilling to lay fresh pipe with less damage to the ground.
"Trenchless tech ensures we're digging less and ruining less earth, using less resources, less materials, and less man hours," says Hardman. If you want to expand your plumbing business services or implement more eco-friendly solutions, Hardman recommends doing research. "Look at people who are being recognized for their contributions in the space, and see how you can emulate those practices to fit your business model," she says.
4. Obtain a Green Certification
Commit your business to sustainability by applying for Green America's Green Business Certification. To qualify, you need to show how your business works to improve the health and carbon footprint of your community.
"The application process can be particularly lengthy and involves audits of your systems and operations," Hardman says. "They want to see that you're adhering to eco-friendly codes for fire safety, office products you use, waste recycling, water use, and energy consumption." The process, though rigorous, has the potential to pay dividends.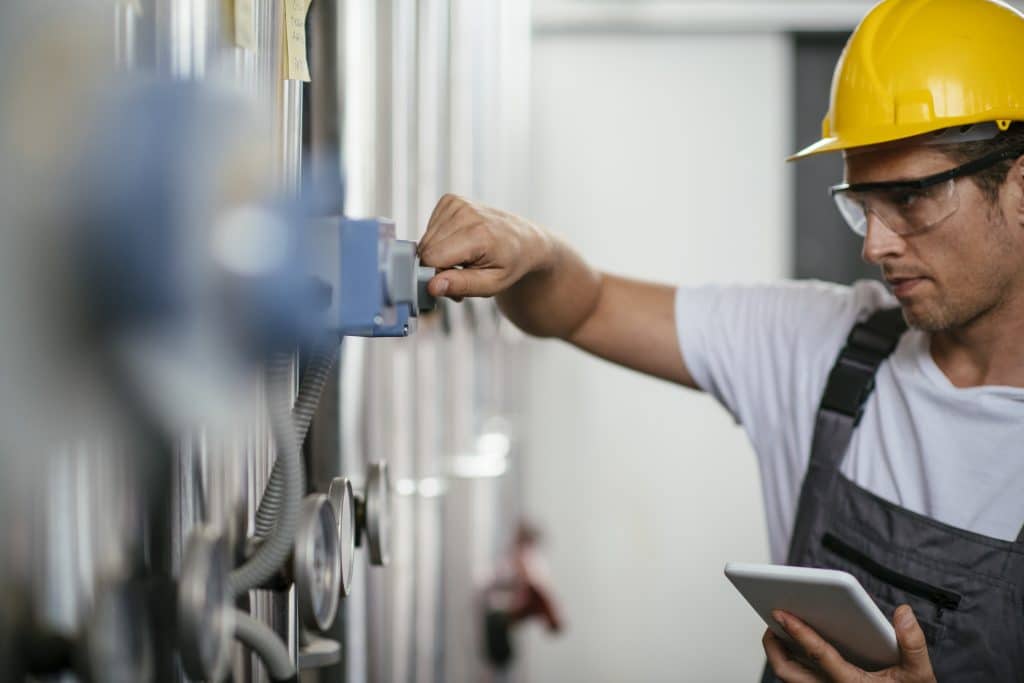 A green business certification can lend credibility to your operation and help attract environmentally-conscious customers. Plus, "It's a benefit to your surrounding communities to think about the kids growing up there, and the impact your business is having on the environment," Hardman says.
5. Use More Durable Materials
Plumbing businesses can become more eco-friendly by using more durable materials. "We use a high-density polyethylene (HDPE) piping, which is a plastic that has a life of about 100 years," says Hardman. PEX and PVC pipes are similar. Both types of plastic are more flexible and durable than copper pipes, so they last longer, require less maintenance, and are better equipped to prevent leaks in customers' homes. As a result, a business saves resources and reduces waste.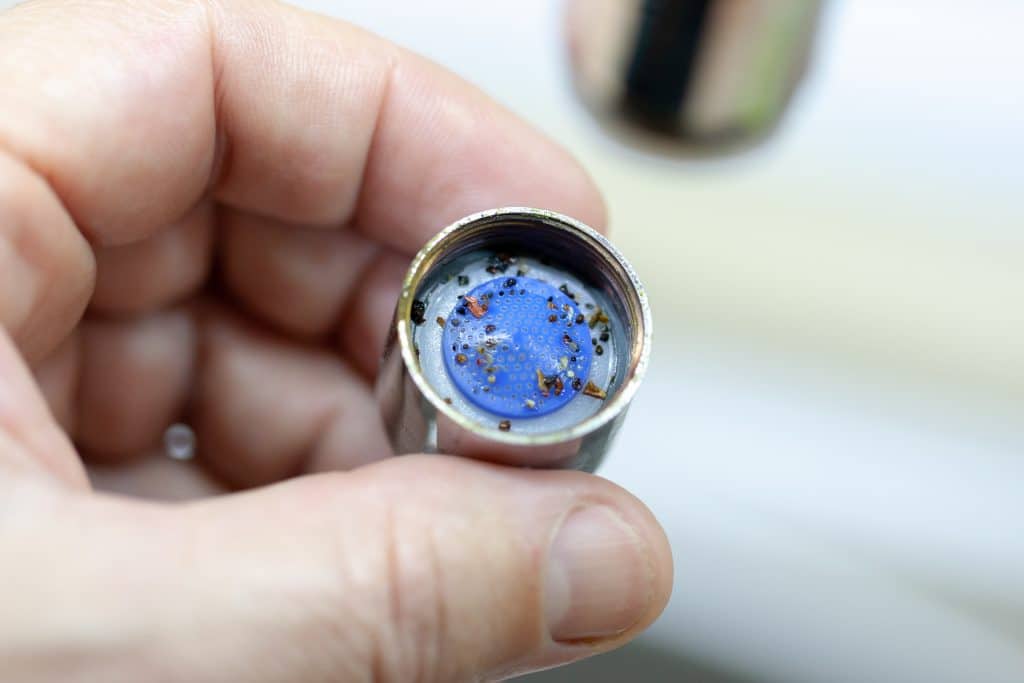 "In the long run, not only does the HDPP save us money in resources," Hardman says, "it saves us man hours having to return repeatedly to a location to repair on warranty issues." Plus, it helps lower costs for your customers by ensuring they don't need multiple services to address the same issue.
6. Recycle Project Materials and Waste
Recycling project materials is one of the easiest and most impactful ways your plumbing business can practice sustainability. It's not safe or hygienic to repurpose materials like pipes, Hardman says. But your company can recycle the waste you produce. "Everything we haul away from a project site is recycled," Hardman says. To figure out what you can recycle, evaluate your business' services and consider the type of waste you produce. If you regularly replace your customers' metal pipes with plastic versions, for example, offer to recycle customers' old brass and copper fixtures.
Businesses can use PODS commercial storage containers to hold new equipment and store materials ready for recycling. The containers are portable, so you can keep them at your business' headquarters or have them delivered to job sites when you need them. Before you clear out your containers, though, make sure to call your local waste management center to find out where you can safely recycle old materials.
Adopting sustainable plumbing solutions helps conserve energy and water, but it also benefits your bottom line. If your plumbing business hasn't transitioned to more sustainable processes, start researching your options and setting goals today.
[maxbutton id="1"]
Get a Quote
Choose the service you need
Comments
Leave a Comment
Your email address will not be published. Required fields are marked *