When the polar vortex hit Chicago, bringing killer cold more typical of the South Pole, not a single hospital could close and tell their employees to stay home. With the icy blasts came broken bones from falls, frostbite on hands, feet, and noses, victims of house fires set off by space heaters, and carbon monoxide poisoning when snow blocked outlets for furnaces or driers. Just west of the city, Loyola University Medical Center's burn unit saw a doubling of patients.
Hospitals needed additional supplies and equipment because of the increase in traffic. On top of that, hospitals may also serve as public warming centers, welcoming anyone who needs a warm, safe place in the cold. Hospital employees charged with helping people into the facilities and clearing walkways and parking area from snow and ice weren't immune to danger — and need to be safe, too.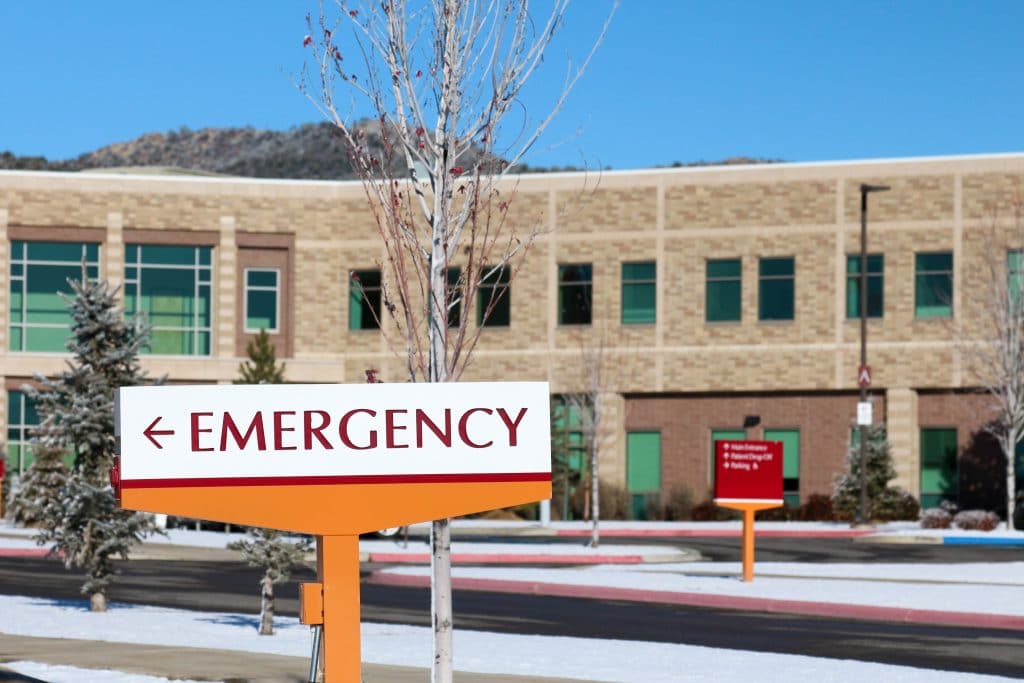 As is true for other industries like construction, a hospital can help meet these challenges while reducing worker and patient injuries on premises with extra gear and supplies. Whether it's extra cold-weather gear to keep staff warm, shovels and ice melt to maintain safe footing, or supplemental dry clothing, hand and foot warmers, being prepared can turn stress into safety and comfort.
Uncommon Cold Problems
Hospital staff will face the cold while traveling to work, possibly walking a distance from stuttering mass transit. Emergency room personnel may have to meet an ambulance outside. Potential exposure to extreme cold can bring on two illnesses: hypothermia and frostbite, according to the Centers for Disease Control.
Additional supplies may be needed too, such as cots, folding chairs and tables,
disposable tableware, even space heaters to accommodate higher traffic patterns.
Preventing Worker Injuries
One of the most important tools for avoiding worker injuries is, as the Occupational Safety and Health Administration (OSHA) recommends, for employers and supervisors closely monitor employees working outside in the cold and schedule frequent breaks for workers. This helps reduce loss of efficiency because of the weather.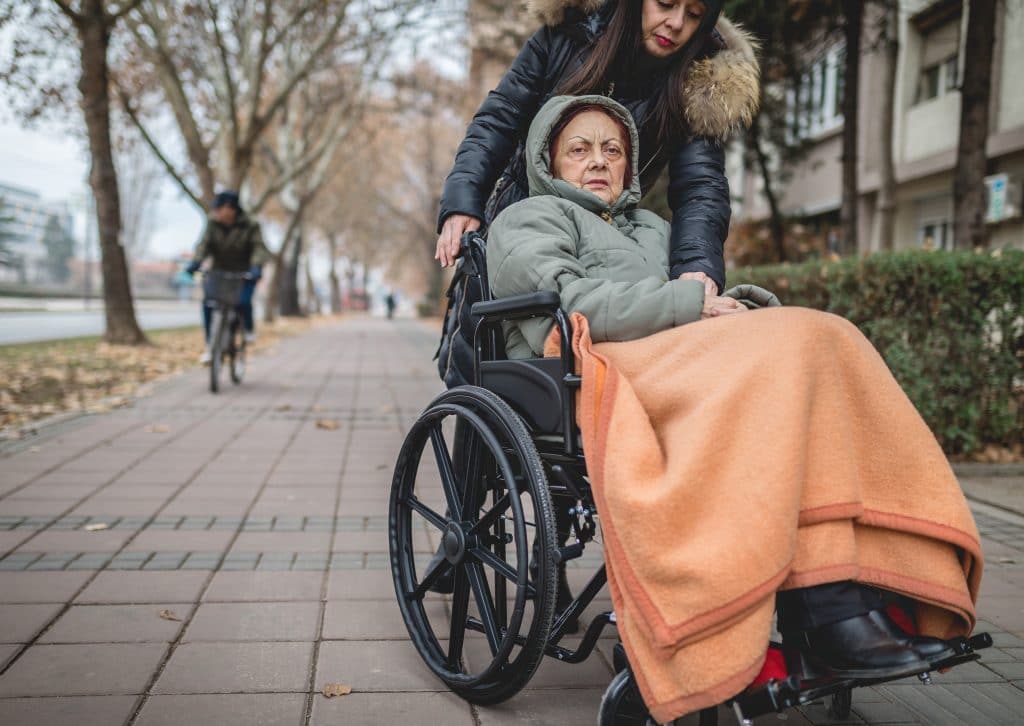 It's also important to consider risk management and liability reduction. Protecting workers also reduces costs. There are the obvious direct costs of workers' compensation claims, medical bills, and potential litigation. In addition, there are such indirect costs as replacement worker training and accident investigation, which takes time and money.
Benefits of Mobile Storage for Your Hospital
Mobile storage, like PODS containers, provide a wealth of advantages when preparing for and reacting to extreme cold:
A health facility can store medical equipment and supplies off-site during warmer months, and bringing the container back as winter strikes.
Ground-level entry makes container loading and unloading easy in an emergency.
Supporting workers with what they need, when and where they need it, keeps them productive and active.
PODS employs dedicated business solutions specialists who can help plan your hospital's needs and optimum responses.
As you prepare your institution for the cold weather, mobile storage options are what you need. Protect your staff from injuries and have the space you need for additional supplies with flexible portable healthcare storage solutions from PODS.
[maxbutton id="2"]
Get a Quote
Choose the service you need
Comments
Leave a Comment
Your email address will not be published. Required fields are marked *