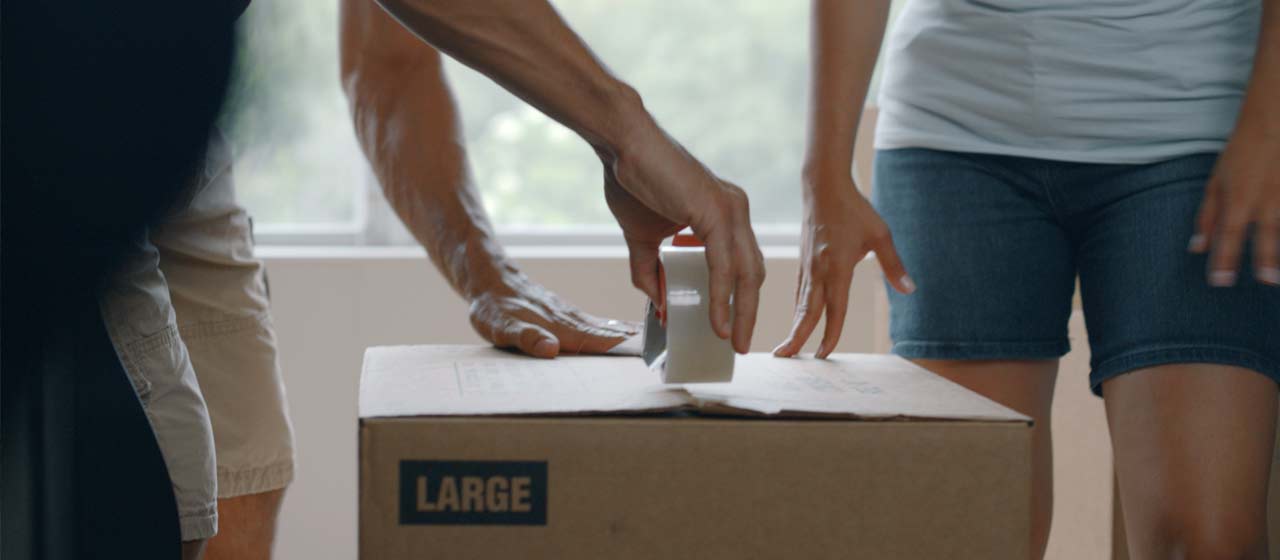 Step 1:Getting your free moving quote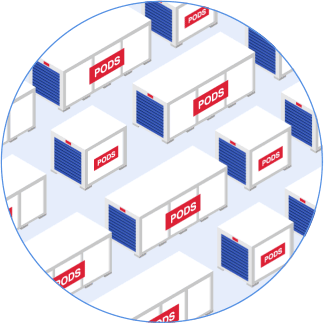 This may take up to 30 seconds.
We're searching over 200,000 containers to find you the best price.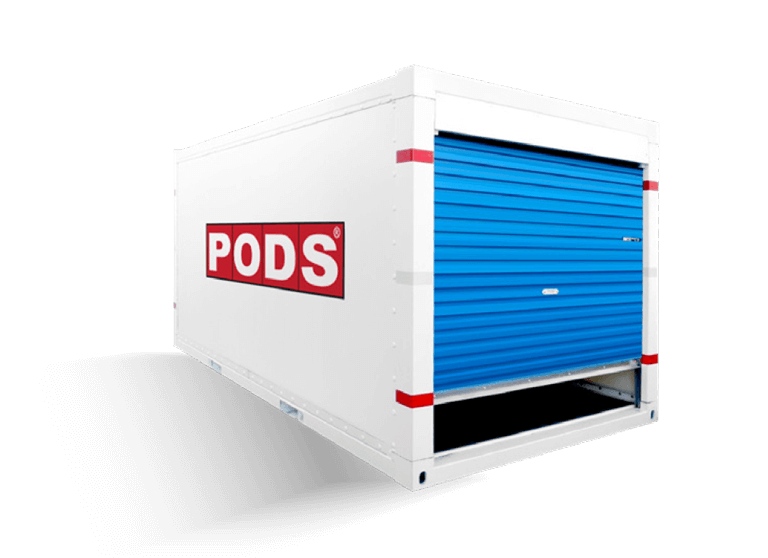 GET A FREE MOVING ESTIMATE FROM PODS
Once you're ready to price out your move with PODS, you have a couple of options. You can request a free moving quote online by clicking
Get a Quote
, or call us at
(855) 706-4758
.
Things to Think About Before Requesting a Moving Quote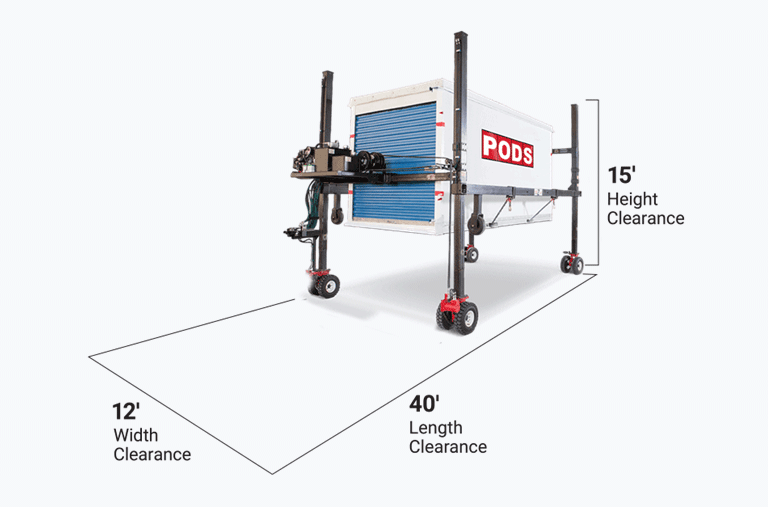 DO YOU HAVE THE SPACE FOR A CONTAINER DELIVERY?
PODZILLA®, our patented level lift system, needs a flat, level surface and a clearance area that's at least 12' wide X 15' high X 40' long (including the street) to maneuver your container into place. If you're not sure you have the clearances PODZILLA requires, just give us a call and our top-rated customer service team will help figure it out.

If your moving or storage container is being placed in an apartment or condo parking lot, you'll need to reserve 3 consecutive parking spaces for delivery and pick-up (the container will only occupy one space when PODZILLA is done).
If you don't have a flat, level, paved surface to accommodate PODZILLA, ask about our premium delivery service.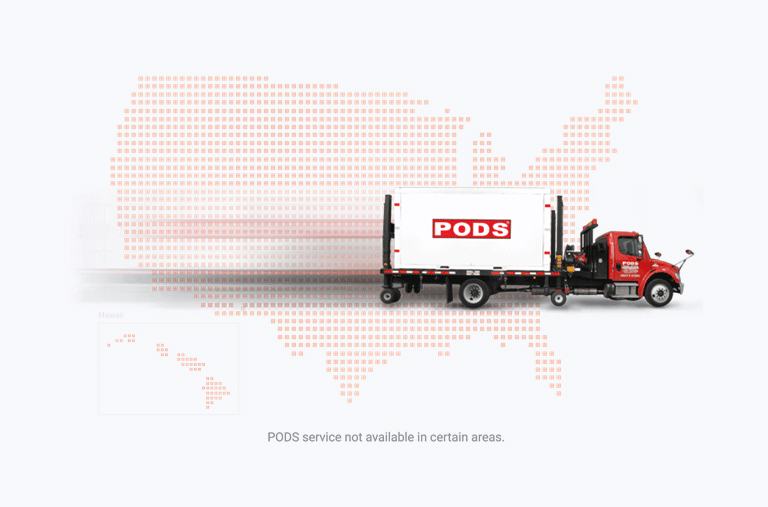 Do you know your destination zip code?
PODS has an extensive
national network
. If you have your destination ZIP code, we can quote you an exact price for your move. If not, any ZIP code from the area you're moving to can be used to get a price estimate for your move. That price will be subject to change depending on your final ZIP code. Whether you're looking for a local or long-distance moving quote, PODS has got you covered.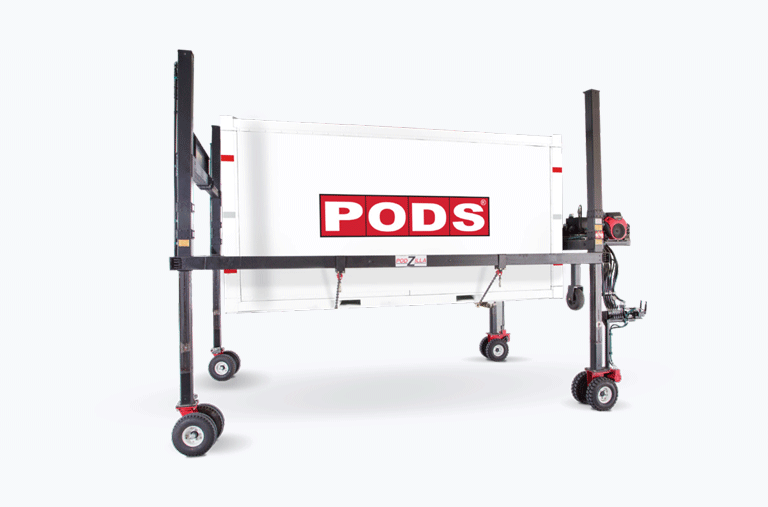 Do you need a permit or HOA approval for container placement?
Check with your local government or neighborhood homeowner association for guidance. Or, give us a call and we can help.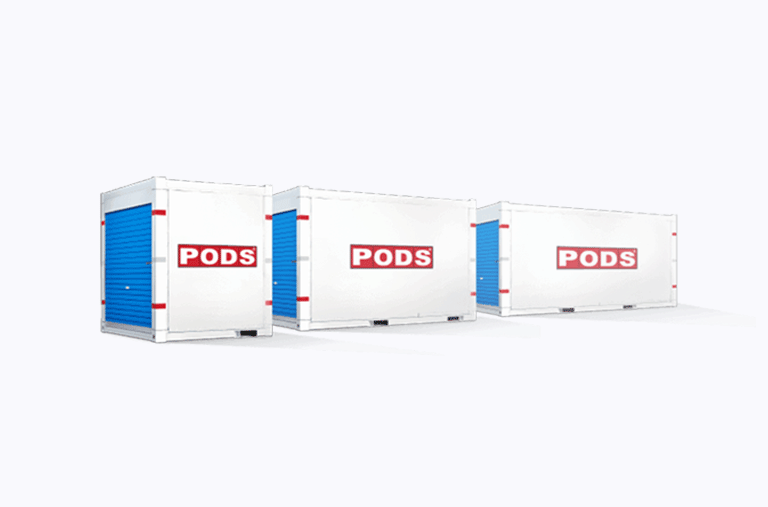 How much container space will you need?
PODS offers
3 container sizes
, and you can mix and match multiple containers to ensure you get all the space you need. Take advantage of our container size chart and
moving and storage calculator
to get a better idea of which container, or container combo, would be best for you.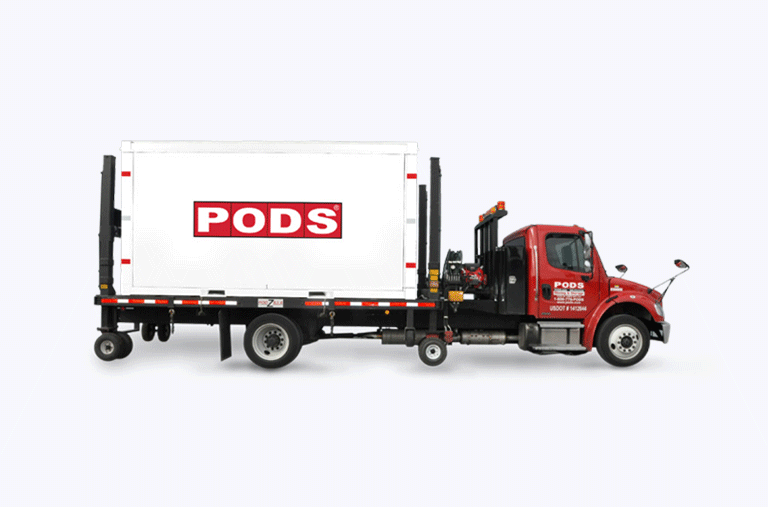 If your situation changes, no worries!
Like we say, flexibility would be our middle name if we had one. So if you need to reschedule a delivery or pick-up for any reason at all, just call our Customer Care Team at
(855) 706-4758
. No matter how much you prepare for your move, there's always the possibility of a complication or two. But PODS is here to help!
Get a free quote online or by phone@Model.Title.HeadingType>
Getting a quick, convenient quote online
Getting your quote online is super easy. All quotes are valid for 7 days and include all transportation costs. You can even request multiple quotes for different possibilities. We'll email you copies for your convenience, and the entire process takes less than 10 minutes.

NOTE: Some long-distance moving quotes will require a phone call in order to generate the most accurate estimate.
Understanding your moving quote
All PODS containers are rented by the month. So pricing will show the container rental fee for the first month, as well as delivery and pick-up costs.
If you'll need additional storage time, but aren't sure for how long, we'll give you all the pricing elements so there won't be any billing surprises.
Be sure to ask about our moving and storage discount if you'll be storing at a PODS Storage Center for 3 months or longer.
Or we can give you a price estimate on the phone
Call us at
(855) 706-4758
and talk with a PODS Customer Care Associate who will walk you through the process and email your quote right away. They can even set you up in our system so you can come back later and access your quote easily or make changes to it.
QUESTIONS YOU SHOULD EXPECT WHEN REQUESTING YOUR MOVING ESTIMATE
To give you the most accurate quote possible, we need specific information about your local or long-distance move. Here are some questions you can expect when requesting your PODS free moving quote, either online or by phone.

What are your expected move-out and move-in dates?
We can usually schedule your container drop-off within days.
Which size containers do you need and how many?
Remember, PODS containers come in 3 convenient sizes. You can book as many as you like, and even have deliveries and pick-ups staggered for convenience.
Where do you want your container placed and which way do you want the door facing?
Your PODS Customer Care Associate will check the dimensions of your driveway or other flat, level surface to make sure we can accommodate placement of your container

.

Do you need help packing your stuff or loading and unloading your container?
PODS can refer you to local professional packing and loading companies

who know how to maximize container space, minimize shifting, and will give you as much or little assistance as you'd like.

Do you need to have any vehicles transported?
We work with two trusted national vehicle transport companies

with services in your area.

Do you want extra protection for your belongings?
Check out our contents protection

options.

Do you need packing materials or a lock for your PODS container?
Order them from PODSboxes.com

and we'll ship moving boxes and other storage supplies directly to your door for free.
Let's Get Started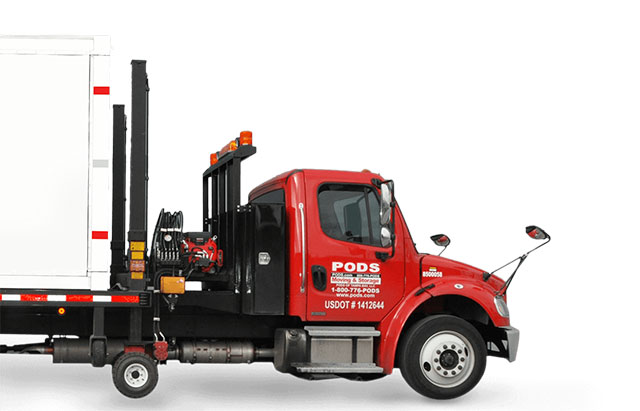 Choose the service you need.