PODS continue d'opérer dans ses zones de service normales (États-Unis et Canada) dans le cadre du secteur des systèmes de transport critique, sur la base des directives des autorités gouvernementales concernant COVID-19. Pour plus d'informations, notamment sur la façon dont nos chauffeurs suivent les règles de distanciation sociale et pour les mises à jour de service,
cliquez ici
.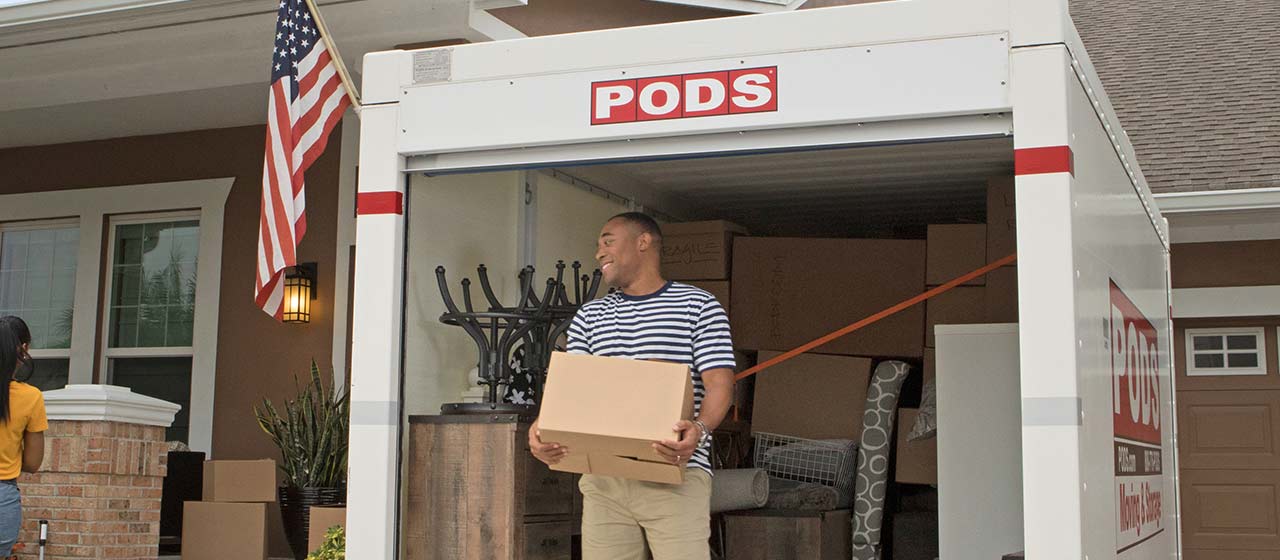 The Best Choice for Military Moves
PODS is proud to serve the men and women who serve our country. Active, Retired, and Veteran members of the military receive a 10% PODS military discount.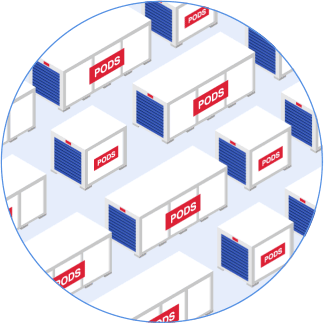 This may take up to 30 seconds.
We're searching over 200,000 containers to find you the best price.
Save 10%* with PODS' Military Discount
Military members (Active Duty, Retired, Veterans) save 10% with PODS.* For PPM/DITY moves or storage during deployments, call us today. Use promo code SERV10.
(866) 556-9574
Watch PODS on Military Makeover@Model.Title.HeadingType>
PODS is a proud sponsor of Military Makeover! Be sure to catch the show on Fridays 7:30 a.m. ET/PT on the Lifetime Network.
Why Military Members Choose PODS@Model.Title.HeadingType>
Safe & Secure
PODS has 10X fewer damage claims compared to traditional movers.** Your belongings aren't mixed with other people's things, and you have the only key – reducing the risk of damage and loss.
Stay Flexible with Built-in Storage
A 30-day container rental is included with your move so you can take your time. Change of plans? You can extend your rental as long as you need and keep your container in your driveway or at a PODS Storage Center.
Keep More Money in Your Pocket
PPM entitlements have increased to 100% of the amount it would cost the military to move you with a full-service moving company. You could end up keeping a good part of that money if you use PODS.
Empty & Full Weight Tickets Available Upon Request
PODS obtains PPM/DITY weight tickets for you when your container is picked up, eliminating hassles with weigh stations, additional paperwork, and driving.
Flexible, Convenient Moving Solutions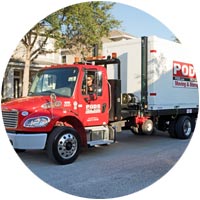 We do all the driving
No need to deal with the hassle of renting a moving truck and driving it on unfamiliar roads. PODS takes care of the driving for you.

You control the scheduling
PODS is built around you and your move, so you pick the dates. And if plans change, rescheduling is easy.

Easily access your items in storage
230 nationwide secure Storage Centers means you can store your items nearby. Need to access your stuff? Just make an appointment ahead of time and we'll have your container available.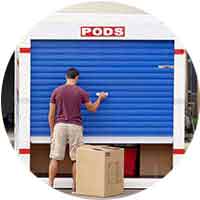 Sturdy weather-resistant containers
Our steel-frame, weather-resistant containers are designed to protect your items.
COMMENT DÉMÉNAGER ET ENTREPOSER AVEC PODS
Military Customer Testimonials
Gilbert G., Los Angeles, CA
"Overall, my experience with PODS has been great and I appreciate the initial military discount from the beginning! Every time I called PODS for questions, they were all very helpful and professional. I would highly recommend PODS to family and friends! I will plan on using PODS again if ever needed in the future."
"This has proven to be an awesome service. Affordable, reliable and efficient. They work around you and are willing to go out of their way to meet your needs. Best part is how hands off it is. They can drop off and pick up the container without you there. Customer service is prompt and helpful and both the drivers I met at my old house and new house were very personable and knowledgeable. I 100% recommend them for anyone in need of a quick, affordable move. Also they are very military-friendly."
"Helpful customer service associates, friendly drivers and an especially friendly owner in park city, KS. After a lengthy military move, our final empty PODS was picked up this morning. My husband remarked, "PODS was the most pleasant part of this entire move!""
TROUVEZ VOTRE TAILLE: OPTIONS DE TAILLE DE CONTENEUR DE DÉMÉNAGEMENT ET D'ENTREPOSAGE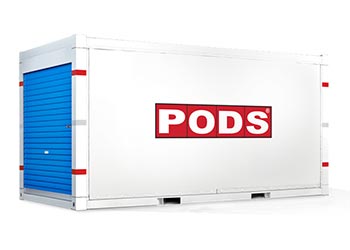 Conteneur de 16 pieds
• Idéal pour 3 à 4 pièces, ou jusqu'à 1200 pieds carrés
• Environ la longueur d'une place de stationnement standard
• Comparable à une unité d'entreposage de 10 x 15 pieds ou à un camion de 20 pieds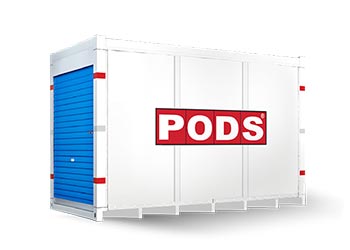 Conteneur de 12 pieds
• Parfait pour un espace de 500 à 800 pieds carrés
• Idéal pour ranger les affaires de 2 ou 3 pièces
• Comparable à une unité d'entreposage de 10 x 10
pieds ou à un camion de 15 pieds
Conteneur de 7 pieds
• Parfait pour un studio ou une chambre de
maximum 500 pieds carrés
• Un choix prisé par les étudiants
• Comparable à une unité d'entreposage de 5 x
10 pieds ou à un camion de 10 pieds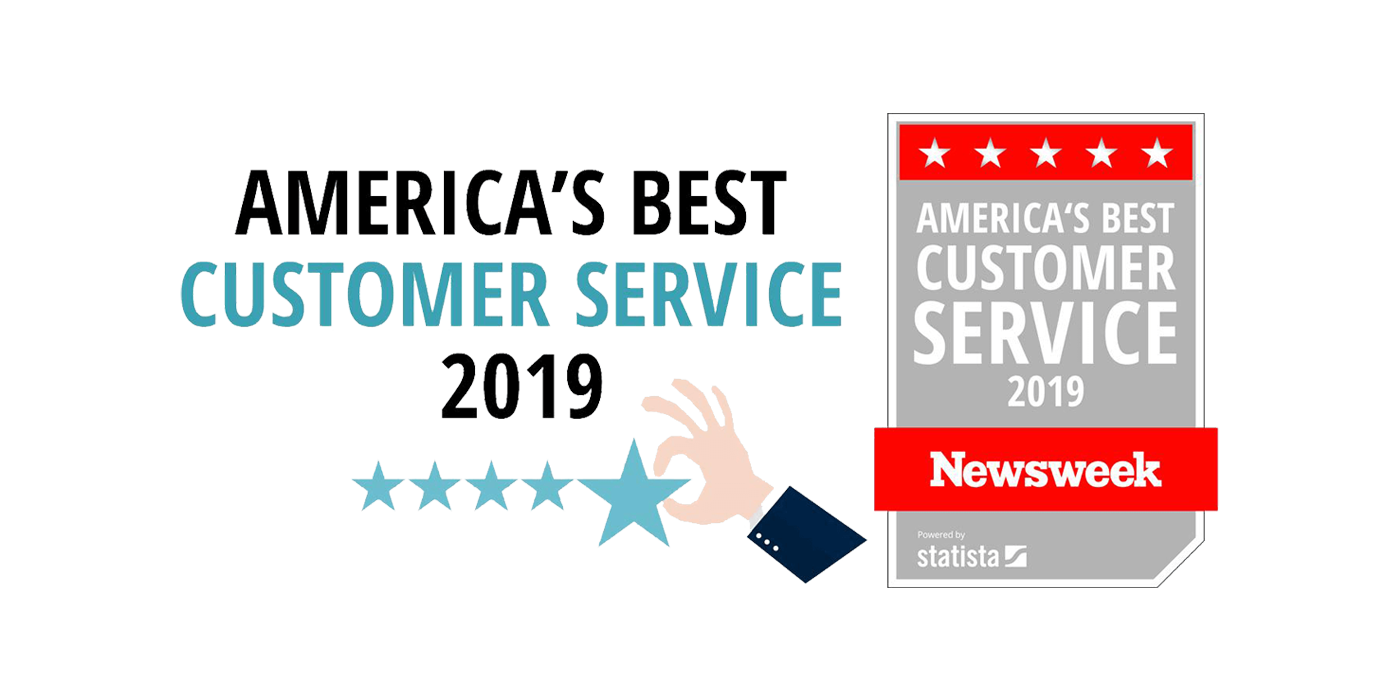 PODS ranks #1 in Customer Service for Moving Companies
We don't just promise great customer service, we deliver it. In a survey commissioned by Newsweek, PODS ranks #1 in customer service within the moving services category. Thank you, Newsweek. But more importantly, to all of our customers, THANK YOU!
Commençons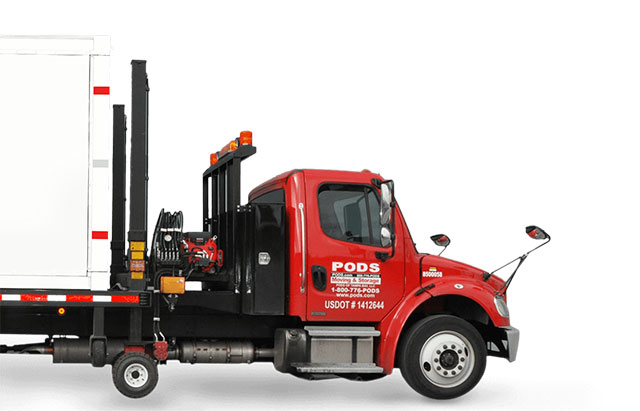 Choose the service you need.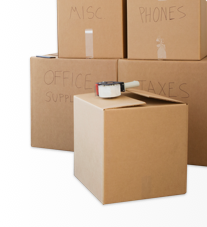 *For local moves, offer includes 10% off initial local delivery and first month's storage, except when better discounts are in place locally. For moves between two-different PODS
company-owned and/or franchise locations, offer includes 10% off first month's storage, initial delivery and the cost of long-distance transportation. Must mention promotional code at time of order. Available for a limited time only at participating locations. Offer void where prohibited by law. Cannot be combined with any other offer. Discounts do not apply to any extended delivery fees, if applicable. Please call or visit the PODS' website for service locations.
**According to AMSA (American Moving & Storage Association)