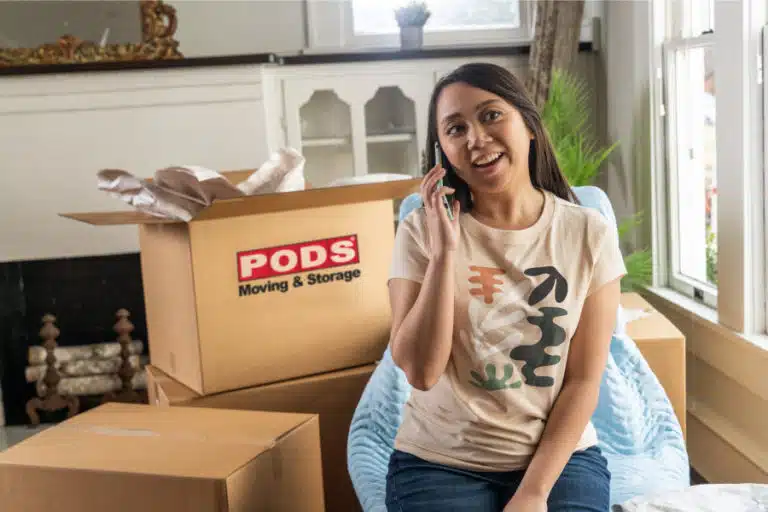 Keep Moving Anxiety at Bay: Here's How to Relieve Stress (HINT: Start Early!)
So you're preparing for a move, huh? And your mental to-do list could likely pass for a novella, with all of the tasks piling up like a precarious stack of cardboard boxes? We totally get it. From the logistics like submitting a change of address to the foreboding undertaking of actually packing, it's more than enough to prompt some serious stress. But with a little forethought, the proactive step of booking movers early, and some deep breathing, moving anxiety doesn't have to take over your life.
Moving anxiety: Your questions answered
Can moving houses trigger anxiety?
Let's be clear: Moving is stressful. Shelter is one of the most basic human needs, and where we live should be a space of rest and comfort. Even if you're just scooting down the block, upending your home is absolutely a valid cause for anxiety. Not to mention long-distance hauls, where on top of packing up and transporting all of your things, you have to part with the people and places that made your address feel like home.
Why does moving make me anxious?
Before you can worry about how to alleviate moving anxiety, it's helpful to understand where it's coming from. In short: There's just so much to do and so many questions to answer. Are you handling the move yourself or hiring movers? How much will a mover cost? When should you book movers? Will you have to take a day off work? More than one day? How will you move your kids or pets? Etc. And, of course, the emotional aspect of moving is not to be ignored. It's natural to have a sentimental attachment to a physical place, and however exciting the next home may be, leaving your previous abode can be bittersweet and anxiety-inducing.
How do I stop being anxious about moving?
Wouldn't it be nice if there was a quick-fix for stressful feelings? Sadly, that's just not realistic — but if there is a panacea for moving anxiety, it's starting early. Figuring out the nuts and bolts of the move, booking a mover, scheduling time off, and generally nailing down the logistics is a productive way to alleviate some of that stress. Here are five actionable tips for disassembling that tower of a to-do list, one box at a time: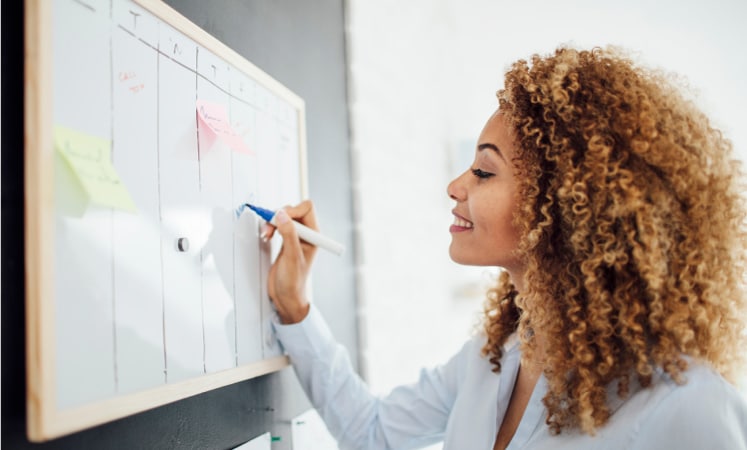 1. Create a timed to-do list
Not everything needs to happen today. You can't, for example, pack up your toothbrush weeks before your move. But you can make a comprehensive timeline of what eventually needs to be done between today and the day you move out. Researching and booking a mover, beginning to declutter, and forwarding your mail are tasks you can tackle sooner (and cross off your checklist), while putting together a bag for your first overnight in your new place will have to wait. For a comprehensive schedule of when to do what, from eight weeks ahead to the final hours, check out this apartment moving checklist.
2. Book your move early
Securing a mover or moving truck well in advance will ease your moving anxiety and ensure you have a plan for the big day. If you're worried about getting everything done within your rental window or being available to let the movers in at the exact right time, PODS is an option that caters to your schedule.
Moving with PODS gives you the time and flexibility to create the move you want without having to conform to a time-crunch (as with moving truck rentals and full-service moving companies). Have a container delivered right to your driveway, pack and load at your own pace, and when you're ready, PODS will pick up your container and deliver it to your new place or keep it at a secure storage center until you're ready for it. More flexibility means less stress.
3. Get your boxes in order
Boxes and tape are the bread and butter of moving, so the sooner you collect yours, the better. Though you'll want to be wary of used boxes — you don't want the structural integrity of the vessels carrying all your precious possessions to be compromised — you can carefully source some boxes for moving from friends, family, or some local liquor/grocery stores. Large retailers also have plenty]on hand: Get there early after the shelves are stocked and ask if you can grab the empty boxes. If you need boxes with less wear and tear, you can always purchase new boxes and other supplies, as well. And once you get to packing them up, make sure to consult these pro tips for expert advice.
Insider Tip: Want even more pre- and post-moving advice? Peruse the PODS Blog for other guides, moving tips, and relocation advice you may have questions about.  
4. Declutter, declutter, declutter
Ask anyone who's moved house: The less stuff you have to move, the better. Beginning the process by decluttering is an excellent way to make the end job easier on yourself while freeing up space in your new place. This doesn't mean you have to purge your favorite belongings, but you can go through your things with an eye for downsizing. For instance:
Go through closets and drawers and donate articles you haven't worn in months
Get creative in the kitchen and use up old pantry staples
Rifle through that pile of papers and recycle or take photos of what you don't need
Decluttering will also make the eventual big pre-move clean that much simpler. When you're ready to spruce up, take a look at this cleaning checklist to guarantee you get that deposit back.
5. Take a break from thinking about moving
It may sound counterintuitive to ease moving anxiety by avoiding the subject entirely, but balance is key during stressful times. Make sure to give yourself grace if you're not quite keeping up with that moving timeline, get plenty of sleep, and keep up the habits that usually make you feel good. Communicating with friends and family is also crucial — if you're moving far away, you'll want to give them time to adjust to the change, too, and spend lots of quality time with them before you move on to your next adventure.
---
Sofia Rivera is a Boston-based lifestyle editor and frequent contributor to the PODS Blog. Her work has appeared in Boston magazine, Apartment Therapy, and more. You can most often find her redecorating her apartment, trying out a new recipe, or trekking all over the city. 
Get a Quote
Choose the service you need
Comments
Leave a Comment
Your email address will not be published. Required fields are marked *