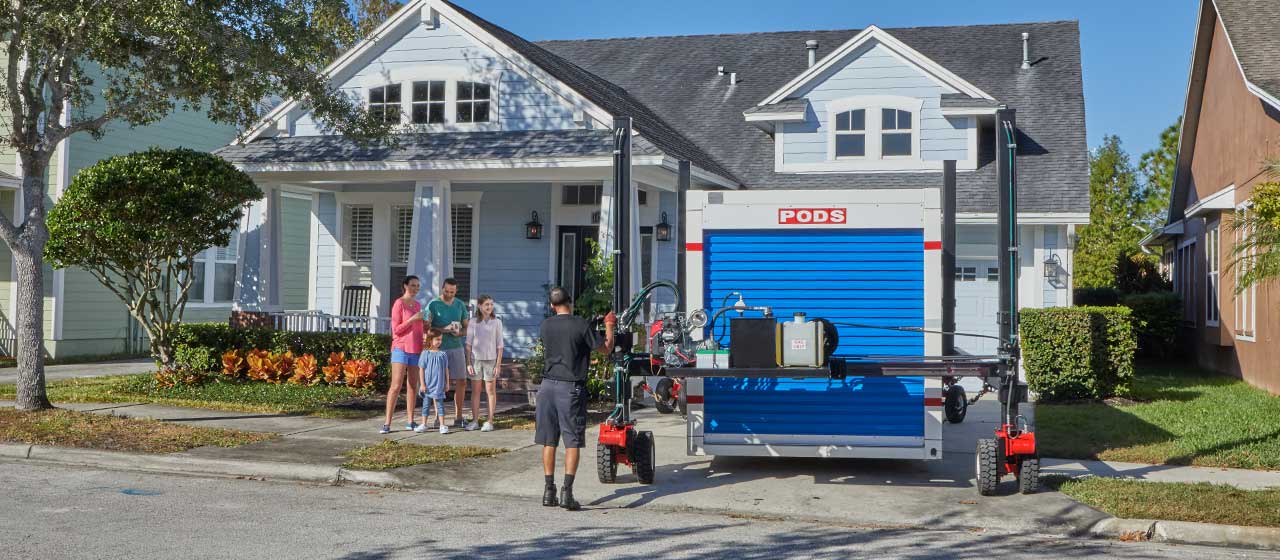 Portable Storage Solutions Designed Around You
Whether you want a storage facility, or on-site storage in your driveway, PODS portable storage containers offer a flexible, convenient solution for all your storage rental needs.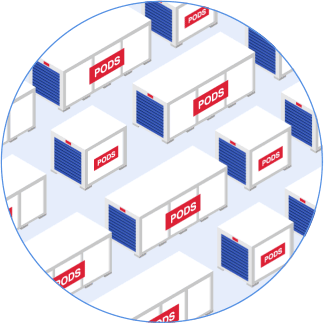 This may take up to 30 seconds.
We're searching over 200,000 containers to find you the best price.
OUR PORTABLE STORAGE UNITS OFFER LOTS OF ADVANTAGES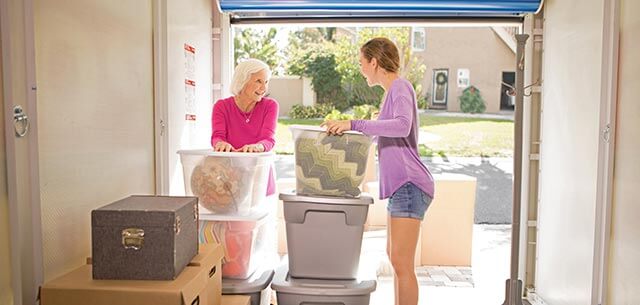 TAKE YOUR TIME
Our portable storage containers are rented by the month, which includes the time the container may spend in your driveway, in storage, or en route to your new home. This gives you the flexibility to load and unload at your own pace, and on your own schedule. And if your situation changes and you need more time, no worries. You can rent our containers for as long as you like.
Store at your home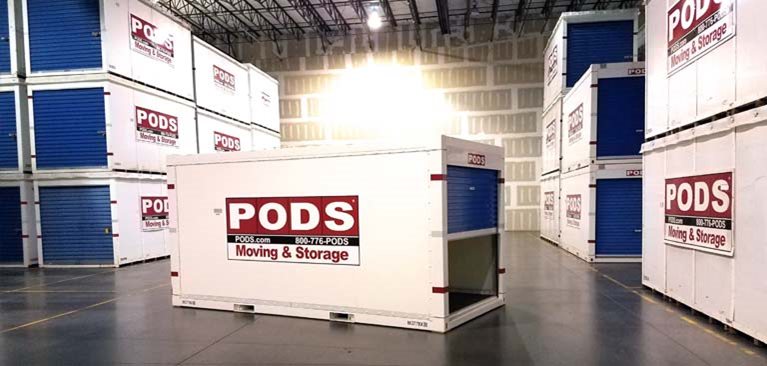 STORE AT HOME OR WITH US
Load your PODS storage container and keep it at home in your driveway, or we can pick it up and drive it to one of our 230 secure Storage Centers. And if you
move out of state or across the country
, your portable storage unit can move with you.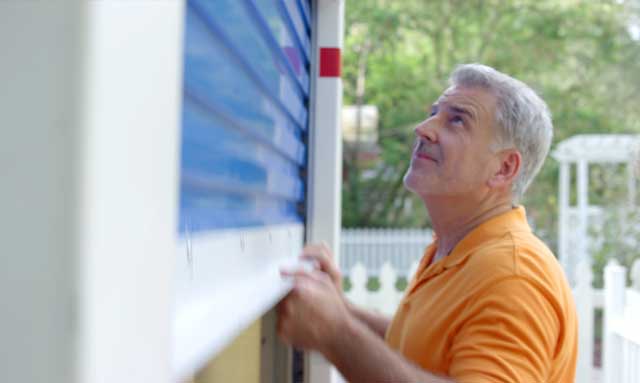 Only handle your stuff once
No need to rent a truck and load and unload your stuff over and over again, like with traditional storage rentals. Once your container is loaded, we'll drive it where it needs to go. That's a lot easier on your back, and your busy schedule.
Portable Container Sizes
We're there for you with storage solutions for any situation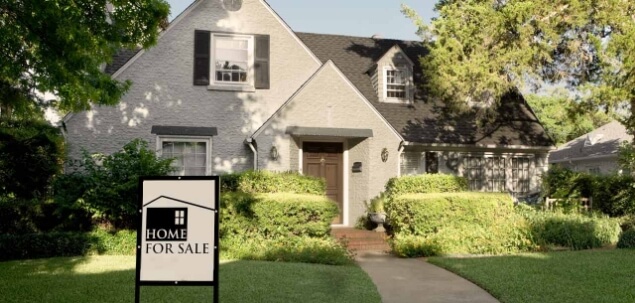 Staging your home
We're here to help with an easy storage solution while you sell your home. Clear your home of clutter and load it onto a PODS portable container. We'll move it to one of our secure Storage Centers until your home sells. When it's time to move, your stuff will be pre-packed and ready to go. It doesn't get more efficient than that.
Extra space for a remodeling project
Our portable storage rentals are a flexible, convenient solution for managing logistics and staying organized while you're upgrading your home. Use your PODS container for keeping furniture and belongings out of the way and protected from debris or for storing renovation supplies and equipment. And everything stays close by and easily accessible.
PODS remodeling storage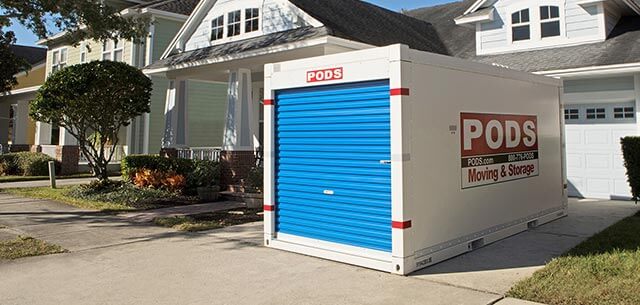 DO YOU NEED A TEMPORARY STORAGE UNIT FOR DOWNSIZING OR DIVIDING UP YOUR STUFF?
Downsizing your home or moving just some of your stuff? PODS offers unlimited time and space, so you can keep your containers in your driveway while you decide what to move or store. When you're ready, we'll pick up your containers and drive them where you need them to go – whether it's to a secure Storage Center, to your kids in college, or to your next home.
Customer Reviews: Portable Storage Units
Robin F., Pompano Beach, FL
"The gentleman that ran the storage facility was very professional, accommodating, friendly, and extremely nice. My experience with PODS was excellent. I will definitely recommend them."
Jackie L., North Vancouver, BC
"Great on-site storage. Safe. Secure. Dry. Convenient."
"There were many positive aspects in my interactions with PODS, however having my things delivered in the same condition as when they were loaded stands out. There were absolutely no problems relative to damage, temperature related issues, or convenience of access."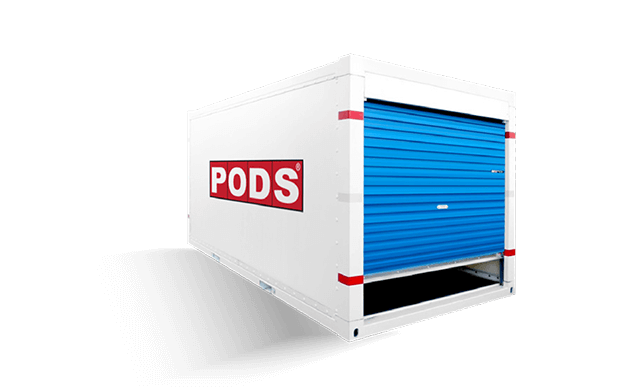 Storage Solutions for Your Business
Look to PODS to support your business with flexible storage solutions. Explore our container sizes to find the right combination for your project.
Commercial storage solutions
Let's Get Started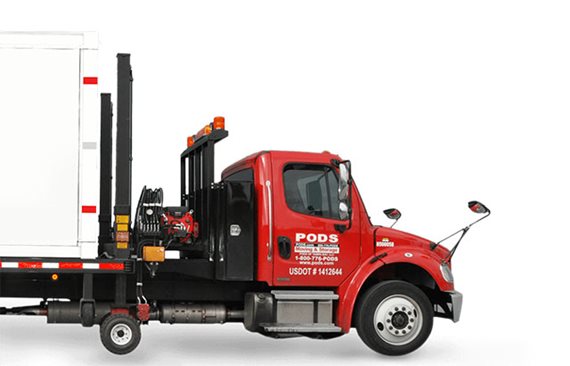 Choose the service you need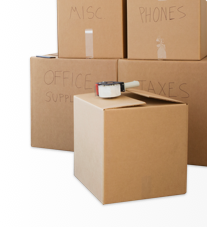 *Compared to pricing on the phone with our Customer Care Team. Price varies by market and is subject to change.