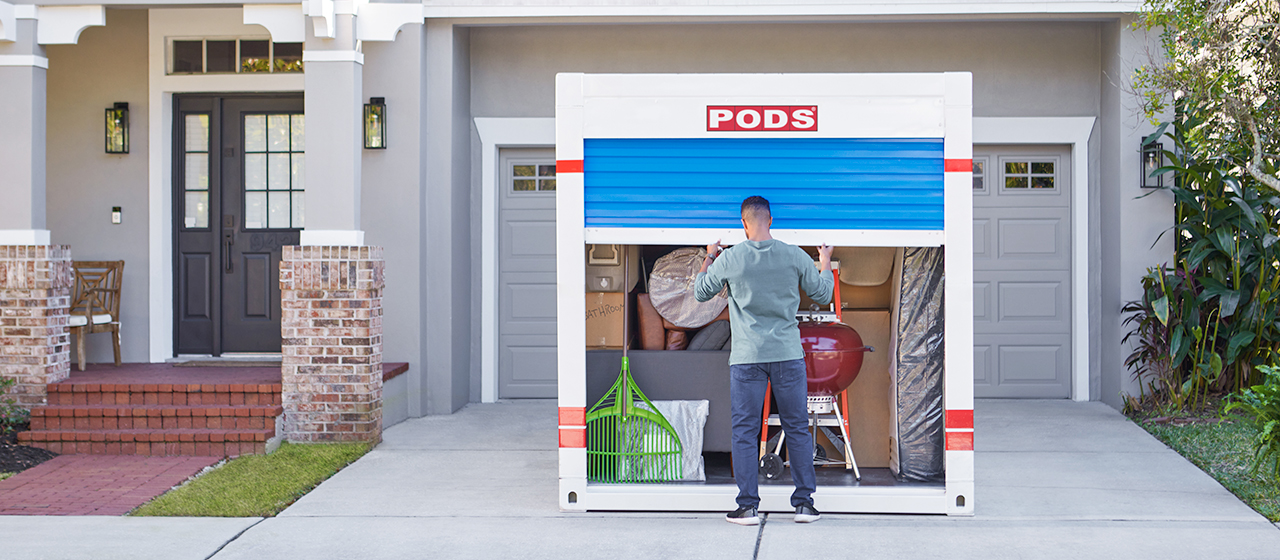 About PODS
Our Beginnings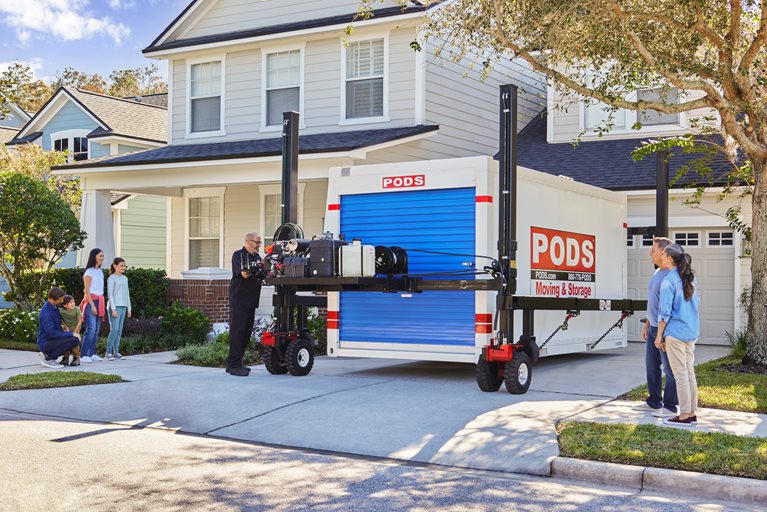 PODS, known initially as Portable on Demand Storage, changed the moving and storage industry in 1998. We pioneered the concept of portable storage containers, allowing our customers to conveniently store and access their belongings right in their driveway. We also introduced the world to PODZILLA®, our revolutionary hydraulic system, which enables our certified drivers to maneuver containers on and off our trucks while keeping customers' belongings level.
PODS was founded in Tampa Bay, Florida, and has since expanded to over 46 states. We are committed to providing our customers with the best possible moving and storage experience, and we are proud to be a leader in the industry with +25 years of experience, + 6 Million Moves, and over 50 awards in 2023.
Fast Facts@Model.Title.HeadingType>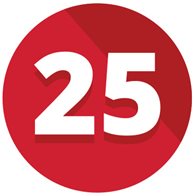 25 years
In business
3,000+ associates
across the U.S. and Canada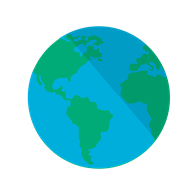 International services
in Canada, Australia, and the United Kingdom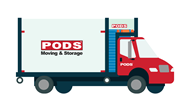 6+ million moves
including 1.5+ million long-distance moves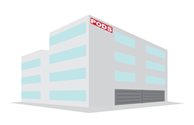 240+ Storage Center locations
servicing 46 states and 6 provinces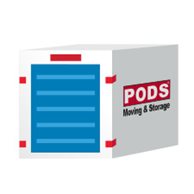 Multiple container sizes
8-foot, 12-foot, and 16-foot
PODS Today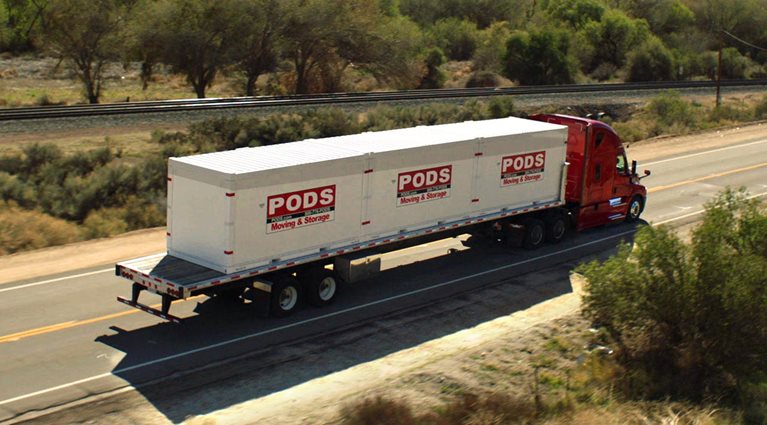 As an industry leader in moving and storage, PODS offers personalized solutions tailored to customers' unique needs, specifically those planning long-distance moves. We provide a level of flexibility and control that other moving methods lack, including built-in storage, adjustable scheduling, and the ability to load and unload belongings on your own time. Additionally, we provide a comprehensive moving experience, including multiple
container sizes
,
PODS City Service
,
packing supplies
, connection to trusted local
labor providers
, and even
car shipping
.
Vision, Mission, Values@Model.Title.HeadingType>

Vision
Solving for how you move, store and so much more

Mission
Support and flexibility for all the ways life moves

Values
We work as a team
We care
We find a way
Our Leadership Team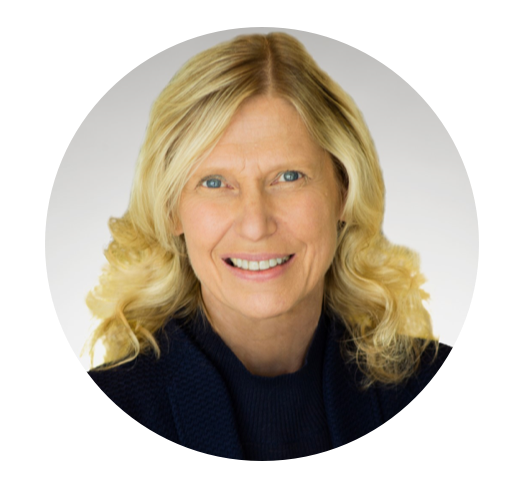 Kathy Marinello: President and Chief Executive Officer
Kathy Marinello is a results-oriented leader with experience across a range of industries. She has more than two decades of experience and an accomplished track record. Before joining PODS, Kathy served as President and CEO of Hertz Global Holdings, overseeing $10 billion in revenue. She directed growth over a three-year span by $1 billion and tripled margin and market cap. Throughout her career, she's coached world-class leadership teams at P&G, Walmart, Verizon, and GE, all of whom delivered consistently strong performance.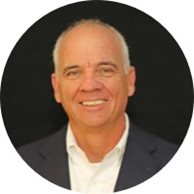 Simon Gregorich: SVP and Chief Financial Officer
Simon Gregorich has been with PODS since January 2005 and currently holds the position of SVP, Chief Financial Officer. Prior to PODS, he was the VP of Finance for O'Reilly Automotive, Inc., a publicly traded automotive retailer. He also worked for Quality Distribution, Inc., a publicly traded trucking company, as their VP and Controller, and was the Controller for Discount Auto Parts, Inc. Simon also worked for Scotty's as their Assistant Controller and began his financial career at Deloitte & Touche as an auditor.
Opal Perry: Chief Strategy and Digital Business Development Officer
Opal is an accomplished leader in shaping business strategy and revitalizing organizational assets to create new business models and growth. Before coming to PODS, she served as Chief Information Officer and Executive Vice President for Hertz Global Holdings, leading the business strategy and execution across Rental Car, Car Sharing, Delivery Services, and Fleet Management businesses in North America, EU/UK, and APAC regions. Prior to that, Opal served as both Divisional Chief Information Officer Claims and Vice President Technology & Strategic Ventures at Allstate Insurance Company, where she led the global engineering team in transforming the claims business through deep digitization. Over the years, Opal has held multiple positions of growing responsibility where she has developed a proven track record in collaborating with senior leadership to identify transformational opportunities to accelerate growth and the value delivered to customers.
Bob Fowler: Chief Information Officer
Bob brings more than 20 years of technical and strategic IT experience to his role at PODS. He has been the CIO of Estes Express, where he led transformational change. Bob enhanced the team's skills with new technologies, agile methodologies, and process efficiencies to allow them to focus on modernizing the company and bring digital capabilities to operations. Before working for Estes, Bob was the IT Director at Performance Food Group and an IT Director at VMS, Inc.
Let's Get Started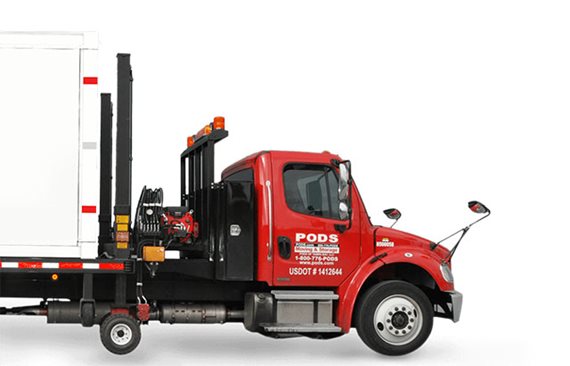 Choose the service you need