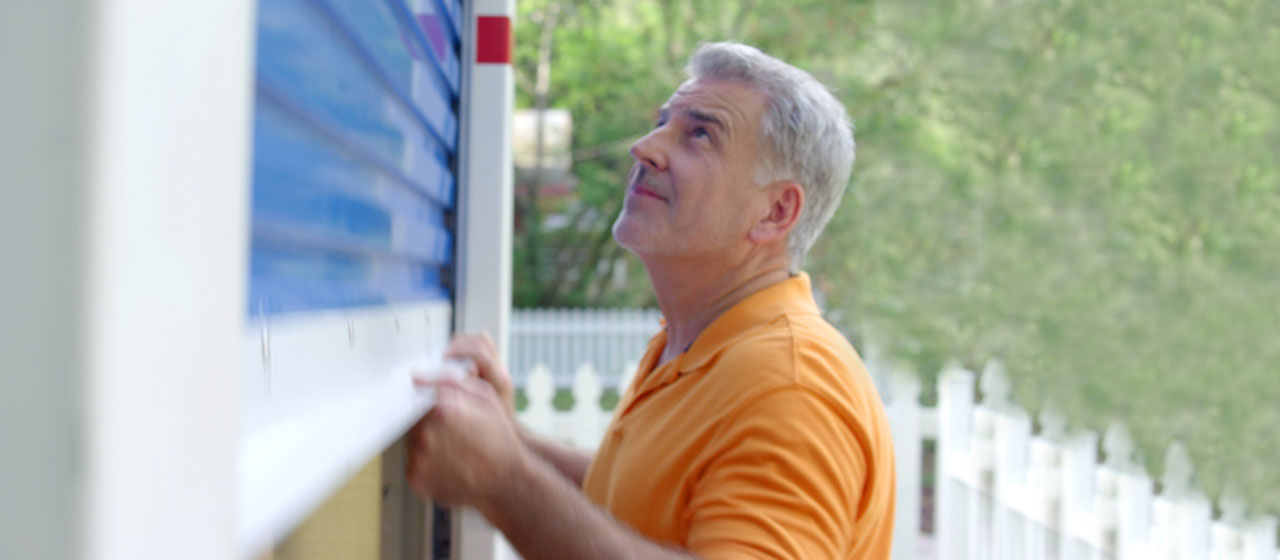 PODS VS. SELF-STORAGE
In 1998, we revolutionized the industry by delivering storage to our customers. Decades later, self-storage facilities still can't compete.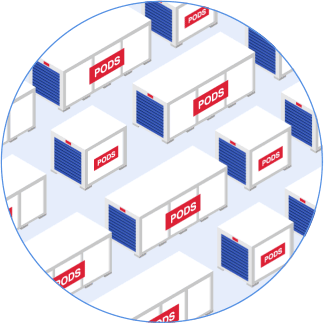 This may take up to 30 seconds.
We're searching over 200,000 containers to find you the best price.
PODS vs. Self-storage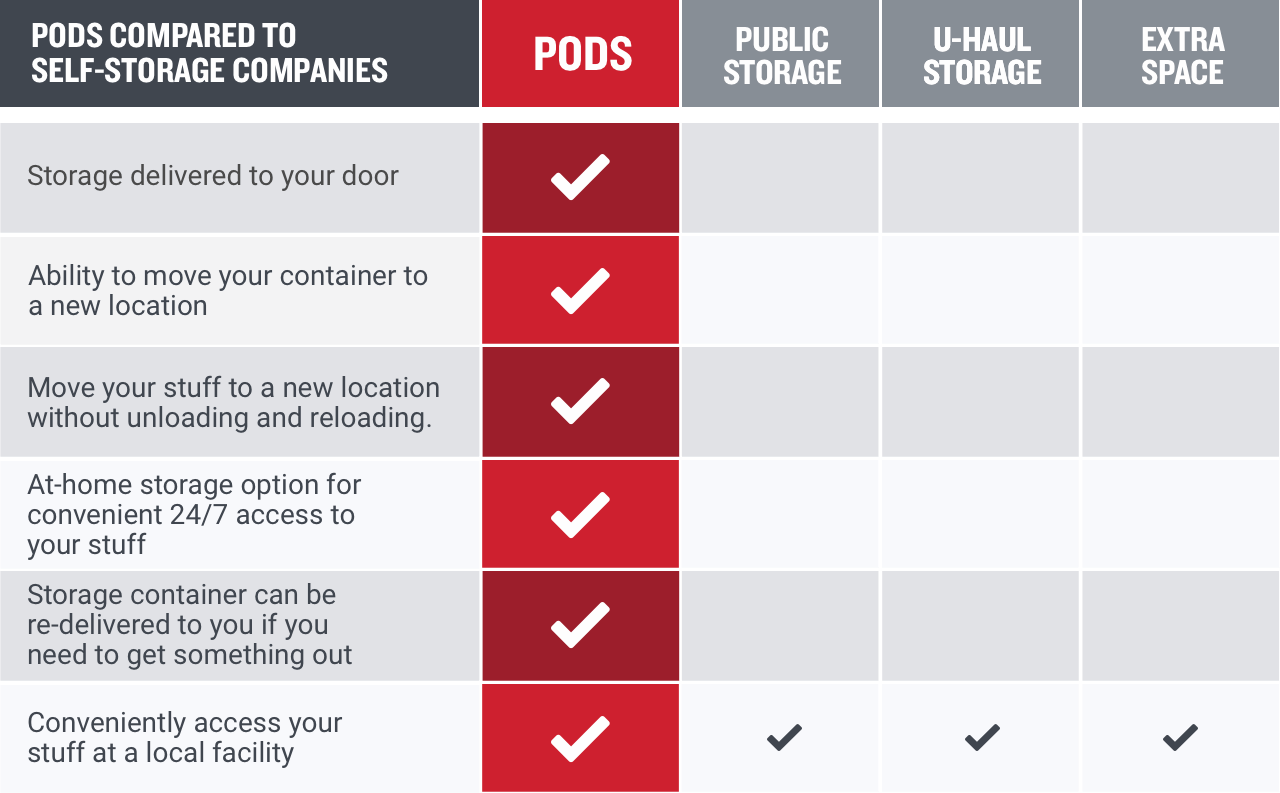 PUBLIC STORAGE, U-HAUL Storage, AND EXTRA SPACE JUST DON'T COMPARE.
Moving stuff into storage shouldn't take an entire weekend.
The great news is that now it doesn't have to. PODS
eliminates the need for driving by delivering a sturdy, steel-framed,
weather-resistant container to your door. We give
you all the time you need to load it, then we pick it up and
drive it to one of our secure storage facilities where we keep
it until you need it again. Then we drive it back to you. Does
your local self-storage facility do that?

We didn't think so.
Storage that fits your needs
We do the driving
Renting and driving a big truck to bring stuff to
storage can be stressful. So, why not spare yourself
the worry and expense?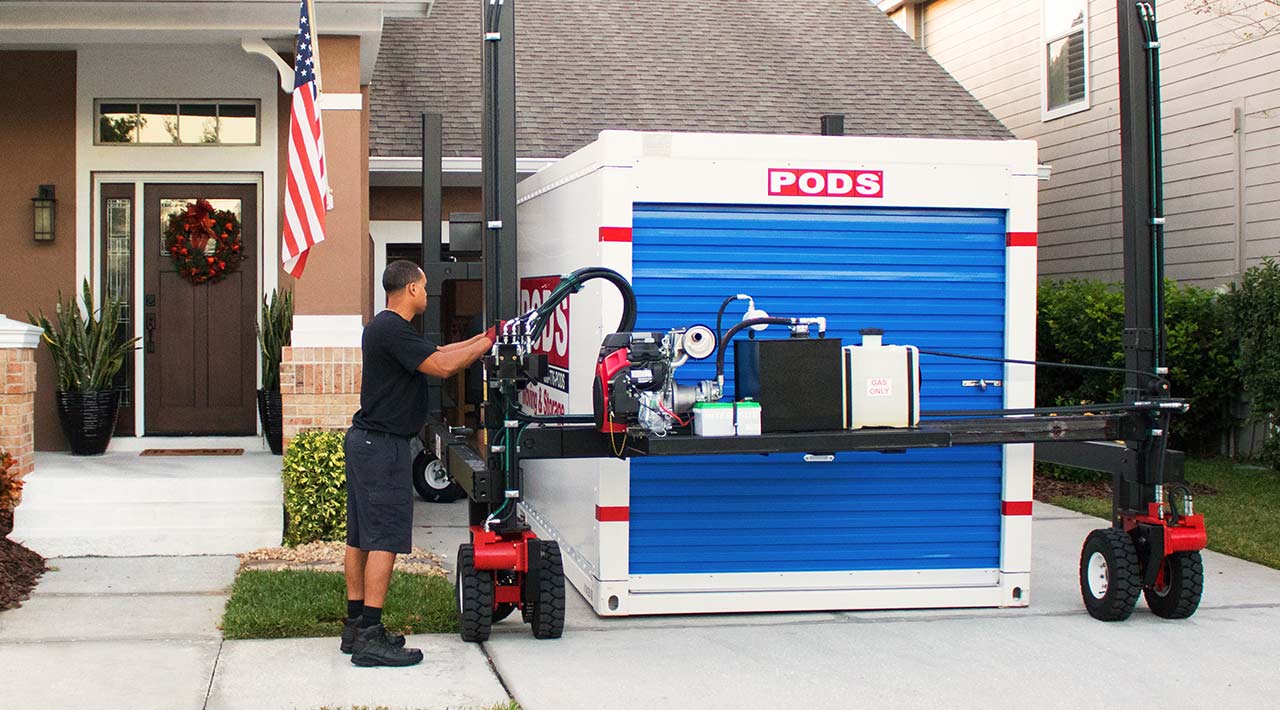 We do moving, too
Storing with PODS is really smart if there's the
possibility you'll be moving. We can transport your
container from your local Storage Center to one in
your new city, or we can deliver it to your
new home so you can take stuff out or put more
stuff in. And, by the way, Newsweek Magazine
ranked PODS #1 in customer satisfaction for the

moving category
for beating out competitors
like U-Haul.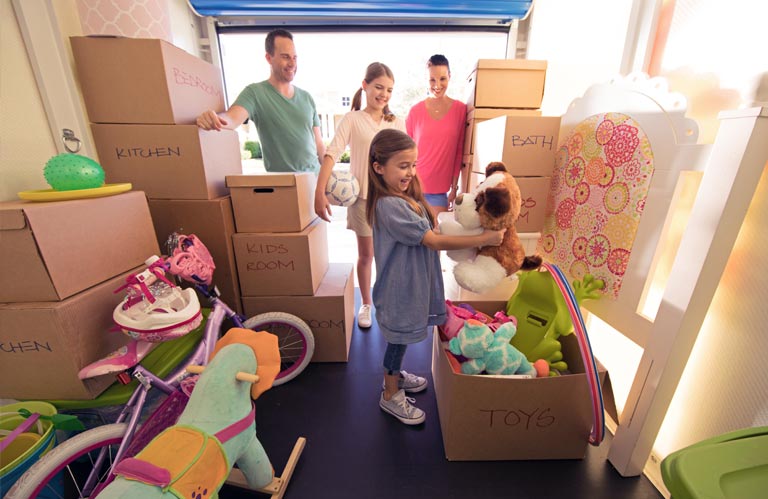 TAKE YOUR TIME AND STAY ORGANIZED
With PODS, you can take all the time you need to
load and unload your container. If you rent a truck
to move stuff into storage, you're working against a
deadline the second you drive the truck off the lot.
In addition, since you can take your time with
PODS, you can gradually move your stuff into the
container so you don't have a house full of boxes.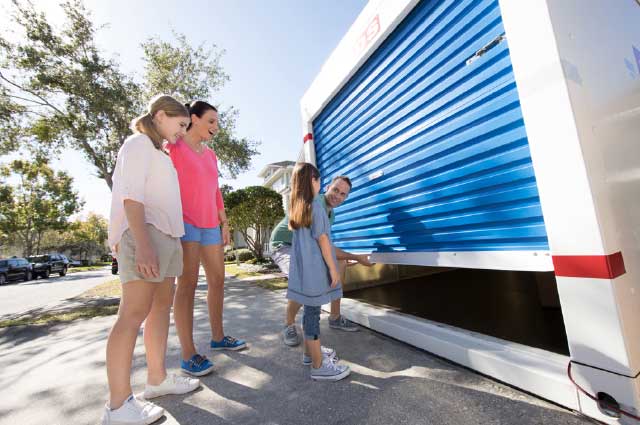 Load and unload once
With a
PODS container
, we drop it off, you load it, then
we pick it up and bring it to a secure PODS Storage
Center, and when you need your stuff again, we bring
the container back to you and you unload it.
If you're using a rental truck to get your stuff to
storage, you have to pick up the truck, drive it home,
load it, drive it to the storage unit, unload it into the
unit, then return the truck. And to get your stuff out of
storage, you have to repeat the whole process in
reverse.
Whew! That's a lot of work you can avoid if you go
with PODS.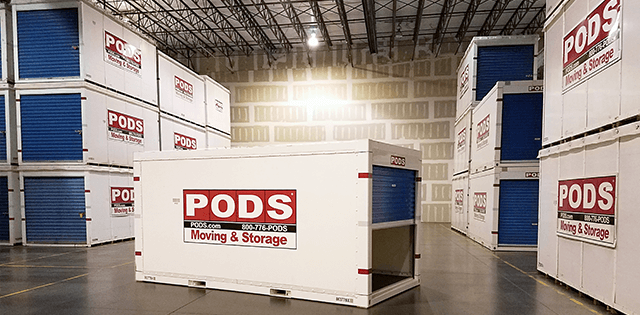 Easy Access
Storing your container with PODS means you'll
always have easy access to your stuff with a
simple phone call. And because your locked
container is stored in a Storage Center
, you can feel double secure
knowing your container is, too.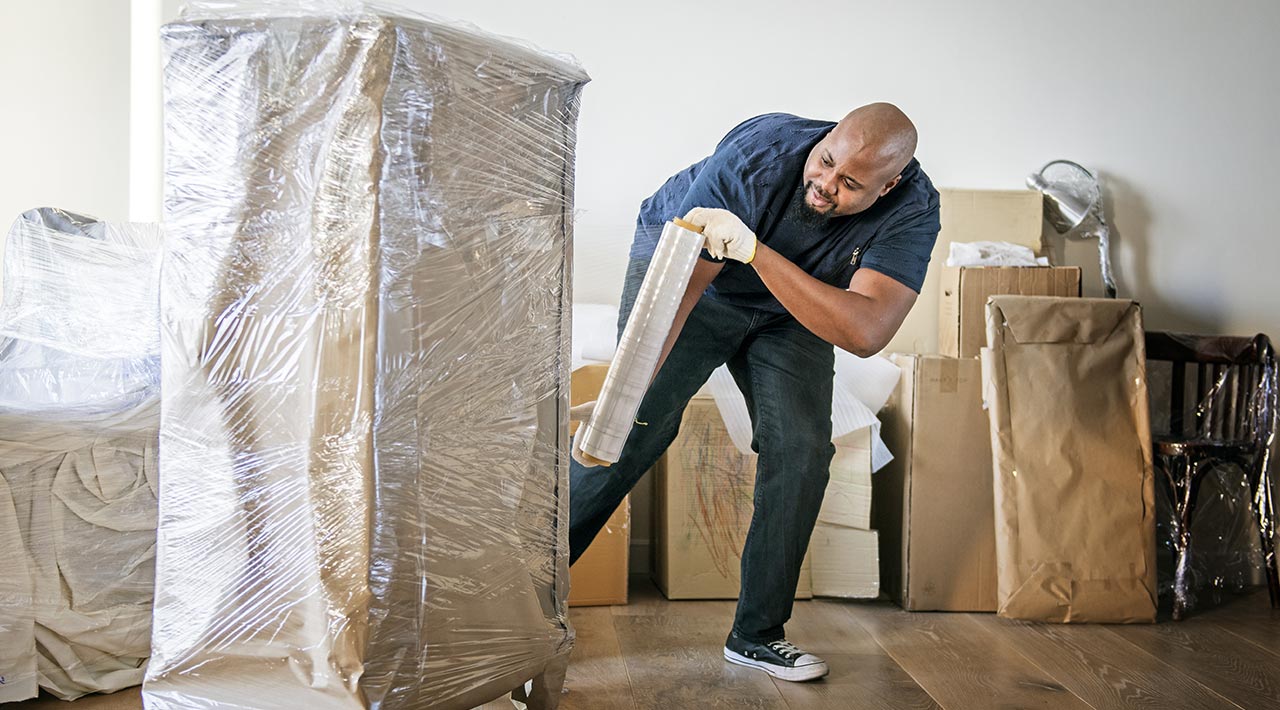 Get Professional Packing and loading help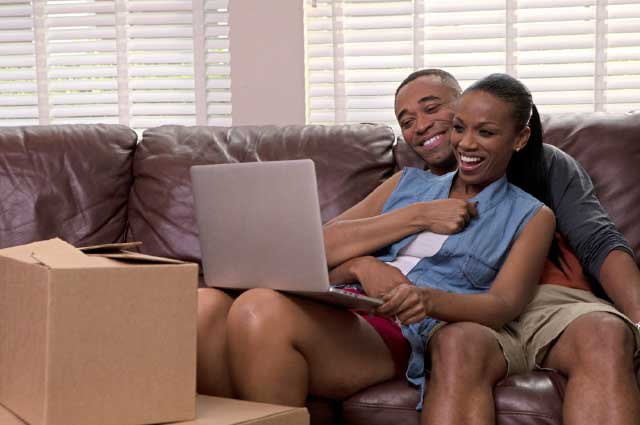 Clear, Up-front pricing
Watch out for sweet, first-month bait-and-switch
deals that are so popular with self-storage
businesses. Once you're locked in, many of them
will automatically increase your monthly rent.
MOVING AND STORAGE THE WAY YOU NEED IT DONE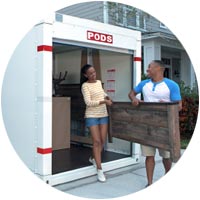 DIY moving with full-service options
Get as much or as little help as you want from the packing and loading companies we can refer. Be sure to download our
packing and loading tips
for moving day.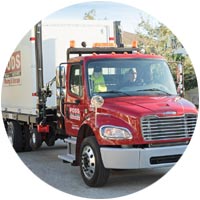 We do all the driving
We deliver and pick-up your container and can move it across town or across the country. We also created our
moving checklist
to help you on moving day.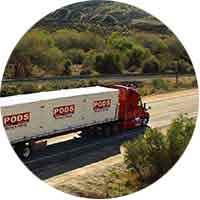 Huge nationwide network
Let's Get Started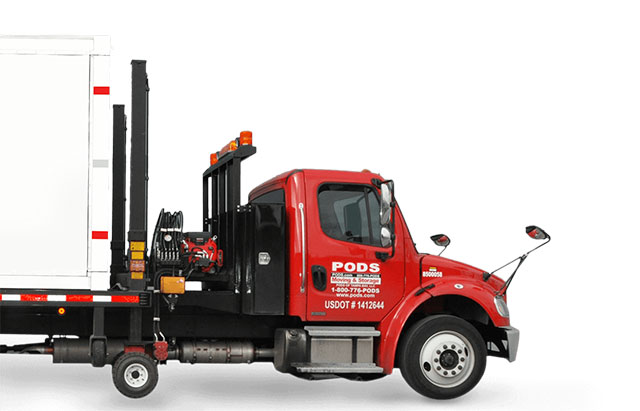 Choose the service you need.