Business Storage and Moving Solutions
Let's get started. How can we help?
PODS for Business can provide solutions for moving, storage, logistics, and more.
Let's get started. How can we help?
PODS for Business can provide solutions for moving, storage, logistics, and more.
Let's take the next step
Learn more about our moving and storage logistics, or if you're ready to go, get container pricing now.
Select your type of move
Long-distance moves are typically more than 50 miles, while local moves are less.
How long will you need storage?
Containers can be kept on-site for as long as needed, and you can always extend your rental period.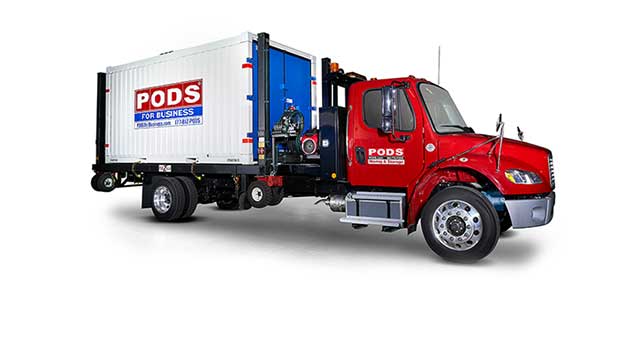 Commercial Storage: Portable Business Storage Space

Storage Containers for Any Size Project
You can have peace of mind knowing your valuable goods are safe when stored inside a high-security PODS container. Additionally,
PODS storage containers
are portable, so they can be delivered on-site, near-site or placed in one of our storage unit facilities.
Available in the following sizes:
16' All-Steel Commercial Container (16' x 8' x 8')
16' Storage Container (16' x 8' x 8')
12' Storage Container (12' x 8' x 8')
7' Storage Container (7' x 7' x 8')
Get Pricing Now
Portable Storage that Fits Your Business Needs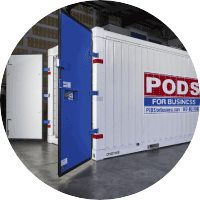 Adaptable Moving & Storage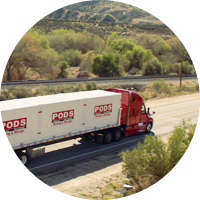 Scalable Solutions
PODS for Business serves both enterprise companies and small business alike. With our nationwide network of transportation, we're able to meet your business wherever need be, additionally you can mix and match container sizes to create the right storage solution for
projects in any industry
.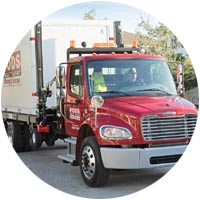 End-to-End Logistics
Our Business Solutions Specialists offer custom solutions for any business. Whether it is distributing inventory amongst franchises, renovating a chain of hotels, or meeting a short-notice delivery window, PODS for Business has an adaptable
logistics solution
for your business.
Our Commercial moving & storage Network
230+
Secure Storage Centers
220,000
Portable Storage Containers
DISCOVER THE PODS MOVING AND STORAGE ADVANTAGE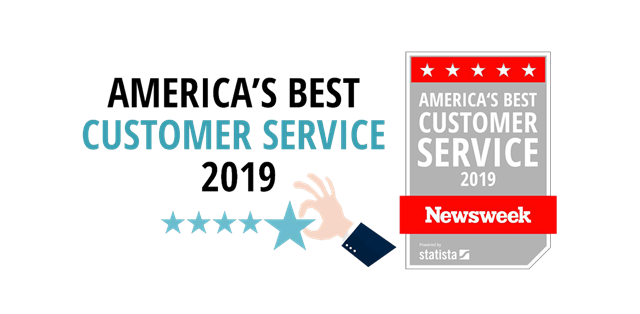 Customer Service Excellence That's Unmatched
We don't just promise great customer service, we deliver it. In a survey commissioned by Newsweek, PODS ranks #1 in customer service within the moving services category. Whether you're moving your business across town or across the country, PODS handles all of your moving logistics with a depth of knowledge and experience other commercial business storage and moving companies just don't have.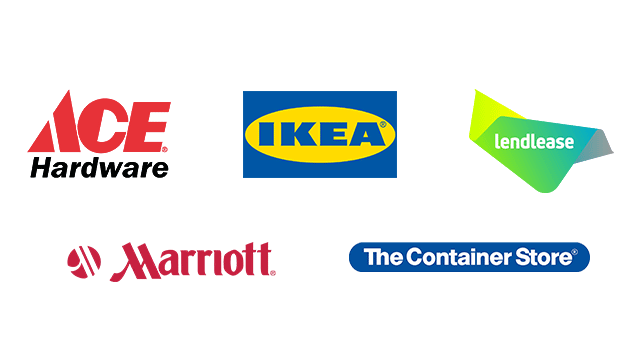 Trusted for Business Moving & Storage
PODS is a valued partner for several leading global brands. With over 20 years of experience and the backing of our experienced
Business Solutions Specialists team
, we offer reliable support to many reputable enterprises and corporations. Organizations searching for a moving and storage provider offering the best services for security, flexibility, and return on investment should look no further than PODS.
Read Featured Projects
HOW PODS BUSINESS STORAGE AND MOVING WORKS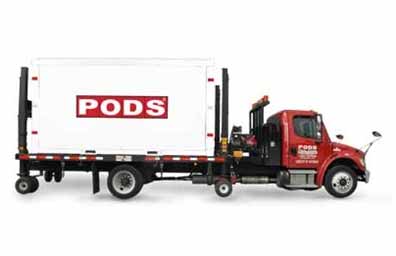 Delivered For Loading
PODS brings a moving and
commercial storage unit
to your location with one phone call to a PODS Business Solutions Specialist.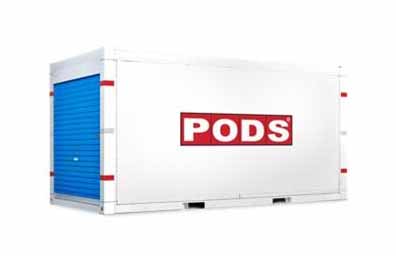 Kept On Site
Keep your secure PODS storage unit for business on-site as long as you need to with access to your inventory, tools and equipment, or supplies.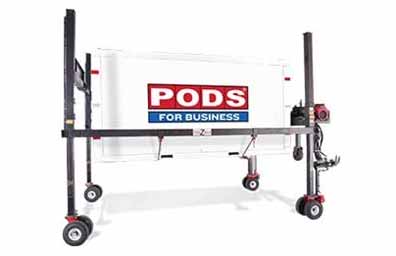 Moved Where You Need It
Move your stocked PODS industrial storage unit to as many
locations
as you want as often as you want. PODS handles all transport logistics.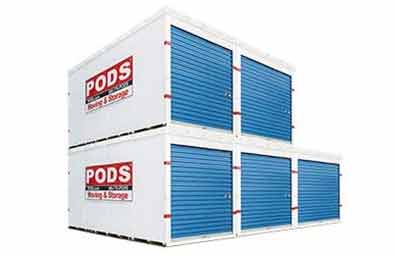 Stored On Your Schedule
Keep your stocked business storage container in a
PODS Storage Center
temporarily or long-term. You can still enjoy access to your container content with an appointment.
MORE WAYS PODS CAN HELP YOUR BUSINESS
Get a Quote for PODS Business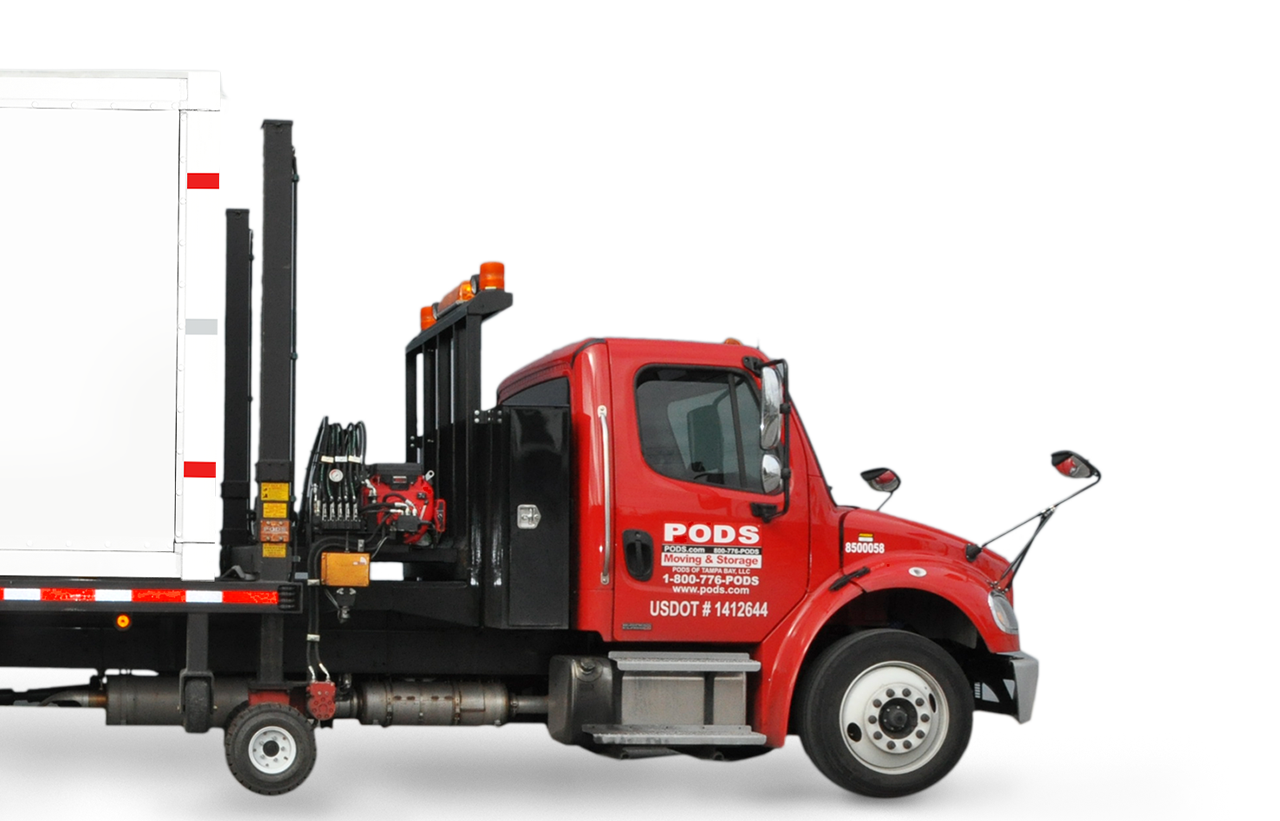 Choose the service you need.