Privacy Policy@Model.Title.HeadingType>
Last Updated: February 2, 2023
PODS ENTERPRISES, LLC and its affiliates ("PODS," "we," "us," "our") respects your privacy. This Privacy Policy (the "Privacy Policy" or "Policy") describes how we collect, use, and disclose your Personal Information and how to exercise any rights you might have with respect to this information. It governs information we collect through our website(s), microsite(s), mobile website(s), and mobile applications (collectively, "Sites") and information we collect from you or third parties through any other means to provide our services or perform other business activities (collectively, "Services"). Please read this Privacy Policy, which is part of our website Terms of Use, before using our Sites and/or Services. If you do not agree with the Terms of Use or this Privacy Policy, you must refrain from using our Sites and Services. By accessing or using our Sites and/or Services you agree to our use of your information consistent with the Terms of Use and this Privacy Policy, subject to your rights described below.
Table of Contents
About This Privacy Policy
Information We Collect
How We Collect Information
Cookies and Interest-Based Advertising
How We Use and Disclose Information
Data Security
Children's Privacy
Additional State Privacy Rights
Privacy Policy Notice and Privacy Policy for PODS' Job Applicants and Employees Pursuant to California Law
Contact Us
About This Privacy Policy
Privacy Policy Changes
This Privacy Policy is subject to change. We encourage you to review the Policy frequently for any revisions or amendments. Unless otherwise stated, changes will be effective immediately upon posting. You will be deemed to have been made aware of and have accepted the changes by your continued use of our Sites and/or Services. If we determine that a change to this Policy will result in using your Personal Information acquired before the change in a materially new way, we will provide you notice before using your Personal Information in the new way. You are responsible for ensuring we have an up-to-date active and deliverable email address for you, and for periodically visiting the Sites and this Privacy Policy to check for any changes. The date the Policy was last revised is identified at the top of the page.
Conflict Between This Policy and Local Laws and Regulations
When federal, state, and local laws and regulations require a higher level of protection for your Personal Information, they take precedence over this Privacy Policy. The specific requirements of this Policy apply unless disallowed by local laws and regulations.
Information We Collect
Personal Information
We may collect information that personally identifies, relates to, describes, or is capable of being associated with you ("Personal Information"), including:
Identifiers such as name, mailing address, service address, email address, phone number, drivers' license or other government identification card information, PODS' login information;
Characteristics of protected classifications under California or federal law such as age, race, ethnicity, religion, marital status, gender;
Other demographic information such as the language(s) you speak, household income;
Commercial information such as payment card or bank account information, the type(s) of service subscribed to, equipment information, service dates, customer type, contract terms, account balance and status, account number, whether you own or rent a property, dwelling age, size and type;
Internet or other electronic network activity information such as browsing/search history, IP address, data collected by cookies and similar technologies, device information such as device IDs, specifications, and operating system;
Geolocation data such as precise and non-precise geographic location indicators from mobile devices and websites;
Audio, electronic, visual, thermal, olfactory or similar information such as call recordings, chat transcripts, email correspondence, testimonials, pictures;
Professional or employment-related information such as employer, occupation;
Education information such as education level;
Inferences drawn from other Personal Information or data that relate to your preferences, interests, characteristics, psychological trends, predispositions, behavior, attitudes, intelligence, abilities, and aptitudes, including credit reports and scores; and
Personal information as described in Cal. Civ. Code § 1798.80(e) to the extent collected under another category of Personal Information above.
Some of the Personal Information listed above may be considered Sensitive Personal Information under relevant privacy laws. This includes social security number, driver's license or other government identification card information, race, ethnicity, religion, precise geolocation information, and PODS' account login credentials. Each type of Sensitive Personal Information may overlap with a category of Personal Information listed above.
The type of Personal Information we collect about you may vary based on how you use our Sites and/or Services and your relationship with us.
Usage Data and Site Activity
We automatically collect information in connection with the actions you take on our Sites ("Usage Data"). For example, each time you use our Sites, we may collect the type of web browser you use, the type of device you use, your device ID, your operating system and version, your IP address, your internet service provider, the pages you view, referring and exit pages, the date and time of your visit, and the number of clicks to, from, and within our Sites, and the duration of your visits to our Sites. Among other things, this data helps us estimate our audience size and usage patterns, recognize you when you return to our Sites, store information about your preferences, customize our Sites according to your interests, and speed up your searches. If the data we automatically collect is capable of being associated with you, directly or indirectly, we treat it as Personal Information under the categories of Identifiers or Internet or other electronic network information, as appropriate. If this information is not capable of being individually associated with you, we treat it as Usage Data.
Communication Recordings
We may record calls and retain the content of text messages, chat transcripts, or other written/electronic communications between you and us. By communicating with us, you consent to our recording and retention of communications.
How We Collect Information
From You
We may ask you to provide us with Personal Information when you communicate with us online or offline, including web forms, events, surveys, and marketing or promotional programs. You are not required to provide us your Personal Information; however, if you choose not to provide the requested information, you may not be able to use some or all of the features of our Sites and/or Services or we may not be able to fulfill your requested interaction. We may also capture your contact information, such as phone numbers and email addresses, when you contact us.
Third-Party Data Sources
We may collect Personal Information from third-party data sources such as data brokers, marketing and sales agencies or partners, analytics firms, government agencies, other customers or consumers, and credit reporting agencies.
Cookies and Interest-Based Advertising
Cookies and Automated Tools
We use cookies (a small text file placed on your computer to identify your computer and browser) and other automated tools such as pixels to track your interaction with our Sites and to improve the experience of our Sites and Services, such as saving your preferences from visit to visit to present you with a customized version of the Website. Many web browsers are initially set up to accept cookies. You can reset your web browser to refuse all cookies or to indicate when a cookie is being sent. However, certain features of our Sites may not work if you delete or disable cookies.
We use the following types of cookies:
Strictly Necessary: These cookies are essential to operate the Sites and provide you with Services you have requested.
Functional: These cookies enable certain features or non-essential functionality on our Sites. For example, we might use these cookies to recognize you and remember your preferences or settings when you return to our Sites so we can provide you with a more personalized experience.
Advertising Cookies: These cookies allow us and third parties to learn more about you, including your use of our Sites and other websites, and advertise products or services that might interest you as further indicated below.
Analytics Cookies: These cookies help us and third parties understand how our Sites are working and who is visiting our Sites.
We and third parties also use tools that enables us to track certain aspects of a user's visit to our Sites. This technology helps us better manage content on our Sites by informing us what content is effective, how consumers engage with our Sites, and how consumers arrive at and/or depart from our Sites. The software typically uses two methods to track user activity: (1) "tracking pixels" and (2) "clear gifs." Tracking pixels are pieces of executable code that are embedded in a web page that track usage activity including which pages are viewed, when they are viewed, and how long the pages are viewed. Clear gifs are tiny graphics with unique identifiers which are embedded in web pages and email messages that track whether a user views a web page or email message. User activity information may be associated with additional information about a user's session and Personal Information, if provided by the user.
Let's Get Started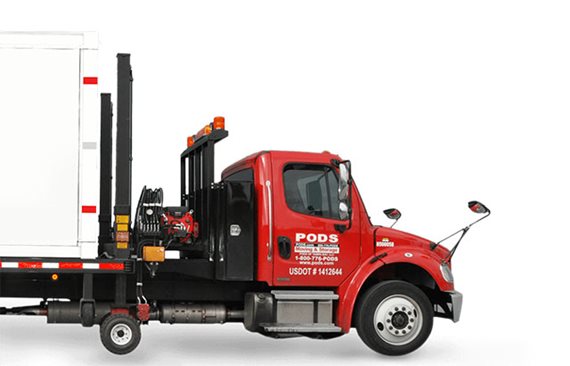 Choose the service you need