If you're a current customer, you can visit
MyPODS.com
to schedule or update services and view your driver's estimated arrival. You can also easily update payment information, change an address, and view invoices 24/7.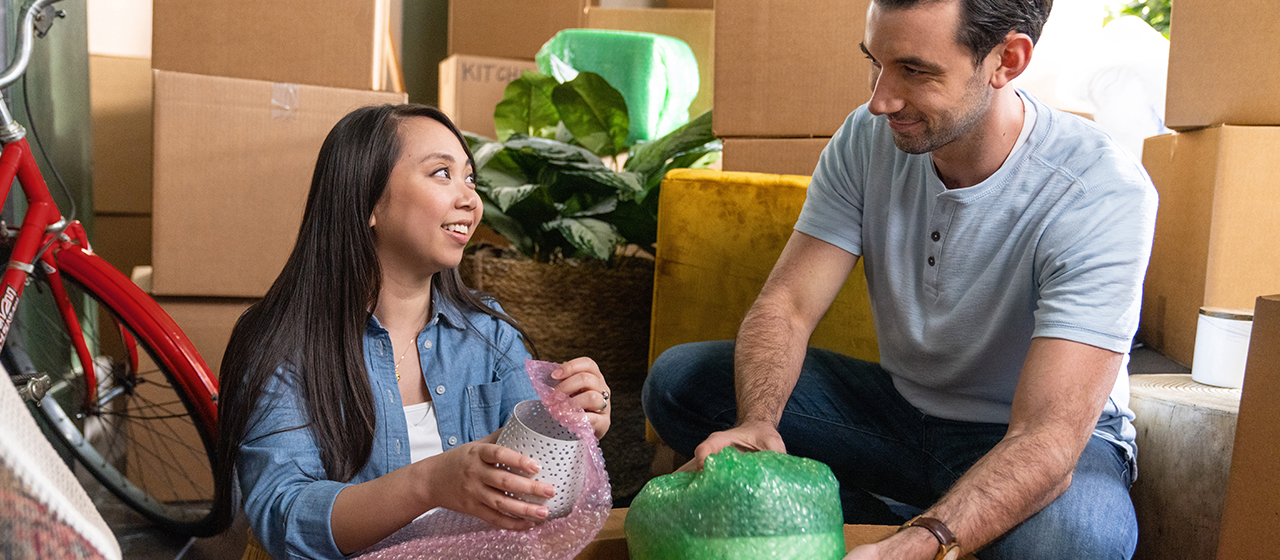 Frequently Asked Questions
Here's what people ask us the most
How do I schedule or reschedule?
If you're moving or storing locally, our online tool is available to schedule your next move.
Log into your account at MyPODS.com to schedule pick-ups and deliveries. To reschedule, please call our Customer Care Team at (855) 706-4758.
Select 'My Orders'
Your next service line will be listed in green. Once clicked, you can adjust the address, date and placement notes.
Click "Modify" to save any changes
If your move involves transit or moving to a new city, one of our Service Associates will need to assist. To do so, call the Service Team or select the 'Have a Question?' button and our live Chat team will assist in scheduling your move.

Because scheduling is based on availability, we recommend that your container delivery and pick-up is scheduled as far in advance as possible.

The container may be picked up anytime after 7AM local time. Please be sure it is unlocked, empty, clean and accessible to the driver. You do not have to be there when the driver arrives.
How far in advance do I need to schedule my delivery or pick-up?
Please note service dates are subject to availability. We recommend scheduling all phases of your experience (deliveries, pick-ups, and transit if you're moving long-distance) as soon as possible, as dates tend to sell out quickly. To save time, you can log into your account at MyPODS.com to schedule deliveries and pick-ups.
If I cancel, do I get my money back?
A refund will be issued depending on when the order is canceled. Please call (800) 776-PODS to cancel your order. Cancellations must occur by 4 pm local time on the day before your delivery or a cancellation fee may be charged. You must speak with an Associate to cancel your Container order.
When will my Container arrive?
Your estimated Service Window will be available and posted online after 6 PM local time on the evening before your scheduled delivery / pickup. Be mindful that your Service Window is an estimated timeframe and not a guarantee.

Keep in mind that you don't have to be present for delivery.

We will notify you of the Service Window via email, automated calls and provide it in your Customer Dashboard.

Once logged into your Customer Dashboard, look for the Service Window under 'When is My Container Coming?' or by clicking on the 'My Orders' tab.


What times do you deliver the containers?

Our deliveries usually begin at 7:00 am local time. You do not have to be present for delivery or pickup.

Do you pick-up and deliver on weekends?

Containers are delivered and picked up on Saturdays but most Storage Centers are closed on Sundays.

Do I need to be there when my container arrives?

No, for your convenience, you do not have to be present when the driver arrives. The driver will call you when they are en route to your home to confirm delivery and placement instructions.
What can't I load in a Container?
Hazardous Materials such as toxic chemicals, gas, liquids, substance, material or waste, lawn mowers, motorized vehicles and illegal items cannot be placed in a PODS Container.
We also recommend that heirlooms, irreplaceable artifacts, deeds, legal notices, forms of currency and items that are not your personal property are not placed in the Container. Refer to your rental agreement for additional restrictions on what cannot be stored in the Container.
HUMAN OR ANIMAL HABITATION IS ALSO SPECIFICALLY PROHIBITED.
Can I put a car in a PODS container?
No, cars, motorized vehicles and lawnmowers are not allowed to be transported in PODS containers.
Let's Get Started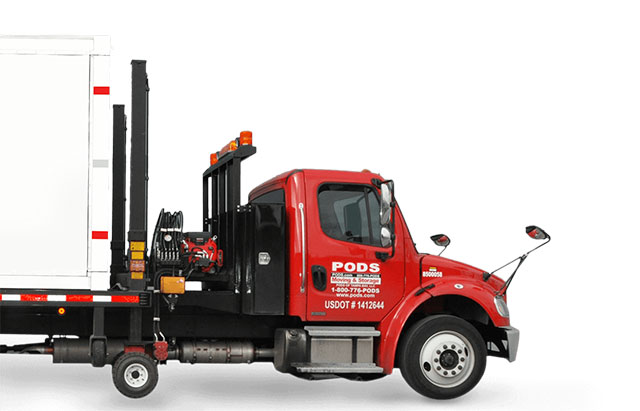 Choose the service you need