Take advantage of our limited time offer. Enter promo code HOLIDAY25 to save up to 25%.
See offer details
.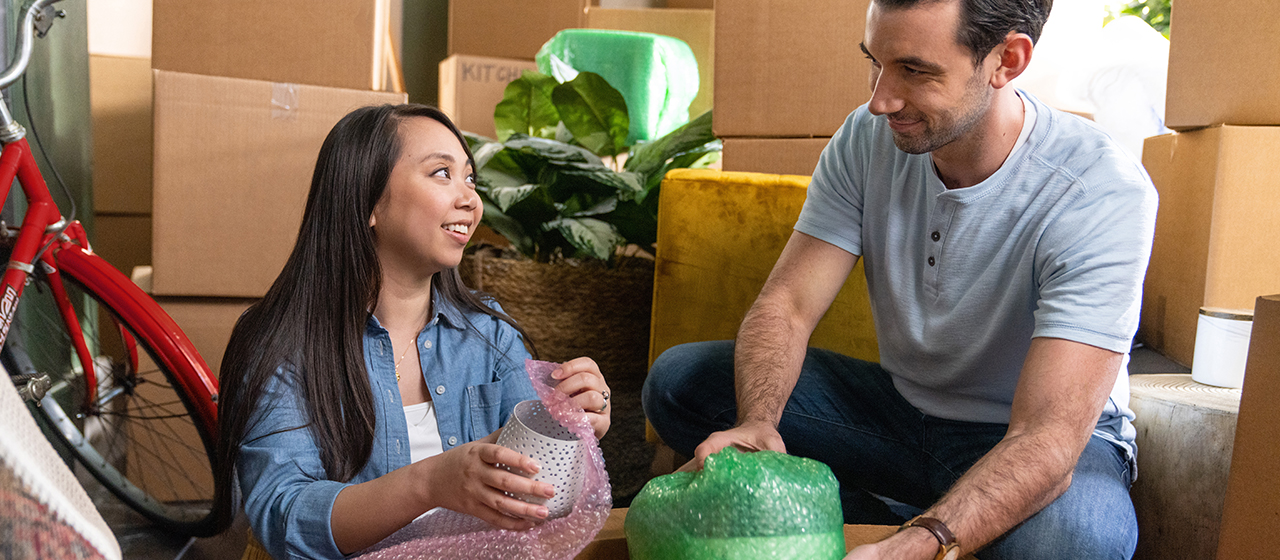 Frequently Asked Questions
Packing and Loading
Packing and Loading
Can we rent moving blankets rather than buy them?
Your local Storage Center may offer moving blanket rental. Check with your Service Associate to see if they're available in your area.
Does PODS sell moving supplies?
Yes, we sell boxes, moving pads and other helpful items to make moving easier. Free shipping is offered on every order and most orders will arrive to your home on the next business day. Check out PODSBoxes to see our entire inventory of moving supplies.
Who do Labor Providers use to load my container?
Labor Providers use local and experienced moving companies that meet Federal and State regulations. Labor Provider companies go through a strict vetting process to ensure companies are licensed, insured, have excellent ratings and experience loading containers. Labor Providers will not use day laborers.
Why should I use the referred labor providers?
Using professional labor can help maximize container space and provide expertise in packing and loading your belongings while allowing someone else to do the heavy lifting. By understanding your needs and special circumstances, the provider can make sure you receive the best combination of service and cost.PODS customers will receive the highest rated local companies that have experience loading containers.Our providers constantly monitor the performance of their network companies and will restrict or stop business to poor performing local companies.Our Labor Providers have been in business for over 10 years and are moving experts. They act as a marketplace and use pre-qualified local independent labor companies across the U.S. to coordinate service for PODS customers.
For more information regarding how the providers select local companies, please contact the provider directly.
How do I pack my PODS Container?
We recommend wrapping and boxing all items. For additional protection, tie down your items to prevent shifting during transit. Additional tips are located in most Containers and on our Packing & Loading page.
Does PODS offer hand trucks or dollies?
Hand trucks and dollies are available for rent in a limited number of markets. If interested, contact our Service team and an Associate will let you know what's available in your area. You can also purchase moving supplies, lifting straps and mover bands on our website. All purchases receive free shipping and next day delivery to most locations.
Do my items need to be packed in a box?
We recommend that all items are wrapped, padded or placed in a box. Wrapping, padding and boxing your items will make it easier to load and will provide an extra layer of protection during transit and storage. For more loading tips, click here.
If I can't fill an entire container, what do I do?
PODS containers are designed to allow for partial household loads. There are eyehooks for tie downs every 4 feet and throughout the container that permit securing the load.
How does PODS prevent my contents from being damaged during the move?
How do you determine what normal shifting/improper packing is?
In the event a claim has to be filed, all causes of damage are determined by an independent licensed claims adjuster. In the absence of a specific event that would have caused the damage, and when there has been no mishandling of or damage to the container, this determination can be made.
Let's Get Started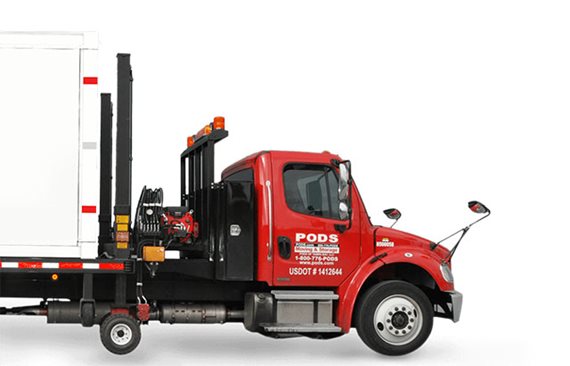 Choose the service you need