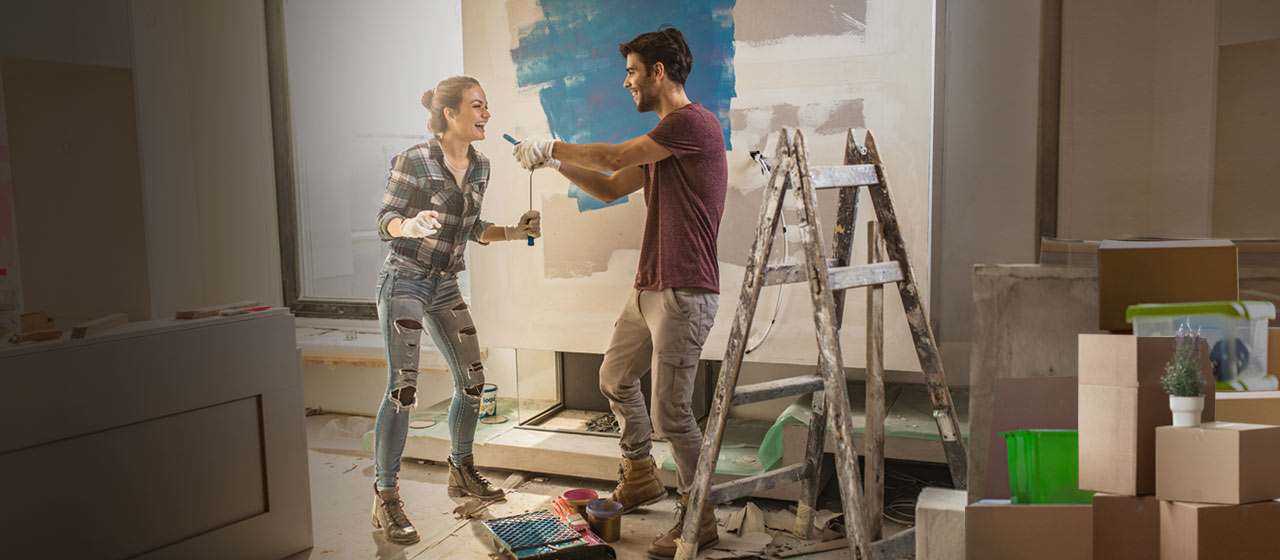 Make room for home remodeling with PODS
Whether you're remodeling your kitchen, laying new floors, or renovating the whole house, make your project easier with portable storage containers.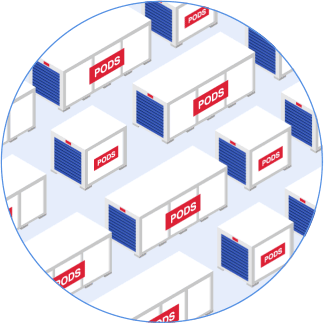 This may take up to 30 seconds.
We're searching over 200,000 containers to find you the best price.
Convenient storage just steps away@Model.Title.HeadingType>
Manage the mess
Clear the way for your remodeling project so you can stay organized and stress less.
Get easy access to your stuff
Keep your belongings, materials, or equipment out of the way but close by and easily accessible 24-7.
Skip the hassles
We bring your portable storage container to you, so you don't have to worry about schlepping your stuff across town. Load and unload at your own pace.
Protect your belongings
Keep your belongings in steel-framed, weather-resistant PODS containers. You own the lock, so you're the only one with the key.
Watch Now: The Perfect Remodeling Storage Solution@Model.Title.HeadingType>
For their remodeling project, Ed & Anne Marie needed a solution to clear the way and keep their stuff secure but also easily accessible. See how we helped them.
How PODS Works for Home Remodeling Storage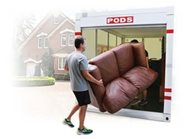 Get It & Load It
We deliver your storage container when and where you need it -- and there's no need to meet the driver, as PODS is a contactless service. Load your container on your schedule, right in your driveway.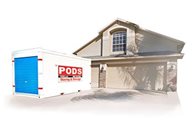 Keep It
Keep items in your driveway for as long as your project requires. Enjoy easy access 24/7.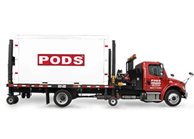 Unload It
After you've moved your belongings back into your newly remodeled home, we'll pick up your empty container at your convenience.
Watch PODS on Military Makeover@Model.Title.HeadingType>
PODS is proud to provide home renovation storage for the 23rd season of Military Makeover! Be sure to catch the show on Fridays 7:30 a.m. ET/PT on the Lifetime Network.
PODS customer testimonials
"PODS was very convenient and the best option for us during the remodel. We were able to move stuff in and out, as we moved from room to room, to complete our flooring project."
"Your service was a life saver. It saved me from renting a storage unit and a Uhaul to move all the stuff during my remodel of the bathroom and have new flooring installed in my whole home! Thank you for the alternative storage choice!"
"It was a smooth and easy process, no surprises and served its purpose well. Having garage floor finished and cabinets installed and wanted the garage completely empty."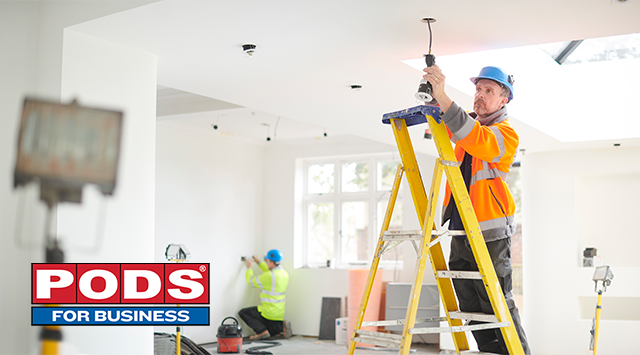 Starting a Commercial Renovation Project?
Our storage containers are designed to help renovation companies store tools, supplies, and equipment for easy access. With a container, you will have a flexible workspace on-site for renovation projects.
Learn More
Let's Get Started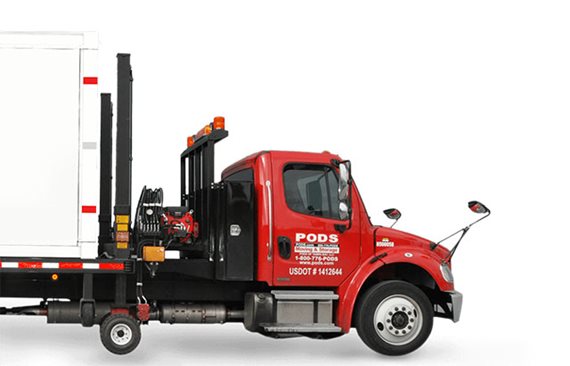 Choose the service you need