You've hired a realtor, mapped out your timeline, and crossed your fingers. First three steps: check. What's arguably the most important next step? Staging your home. According to realtors, it's a wise move — and we're here to tell you it can be a lot cheaper than you think. Plus, if you don't stage your home, you'll miss out on the 6-20% average bump in final sale price. At the end of the day, you don't need any more expenses than necessary when you're moving, so we're here to answer all your questions on how to stage a home on a budget.
Why You Absolutely Should Stage Your Home
Let's consider that final signature sealing the deal on selling your home. What got the new buyer to that point? Was it a vague promise that they could one day transform it into a home of their own? Or was it the tangible reality of that, seen before their very eyes, from the start?
Whether you're just entering the process, preparing for an open house, or have had several viewings but (sad face) no interested buyers, we can't stress enough the importance of good staging. If your realtor is worth their weight in salt (or maybe in for-sale signs?) they've probably already told you this key fact.
It's also worth saying that home staging could be considered an investment in selling your home. Talk to your realtor about working the expenses of properly staging your home into the price of your listing. A well-staged home can increase the price of your listing, so you can justify some of the upgrades.
If they haven't, consider a new realtor. Seriously. It's Realtor 101.
Home Staging — What Should I Know?
Staging is all about how you present your home so that, from the moment a potential buyer walks in, they're wowed both by the cleanliness and property features and by the possibilities firing in their imaginations of what the house could become.
Open spaces and neutrality are your friends. They provide an opportunity to envision what could be, instead of what your home is currently. Repainting with white and other traditional colors gives your home the feeling of a fresh canvas. You'll also want to replace old or outdated fixtures and take care of any repairs. Best case scenario — the home should feel complete.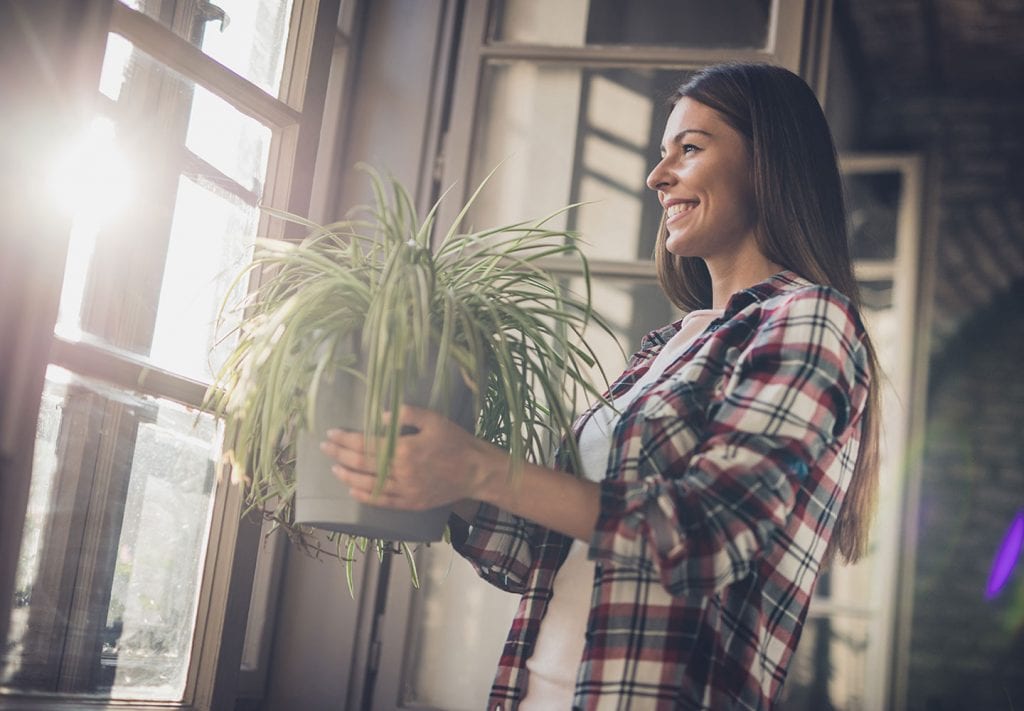 How Do I Stage My Home on a Budget?
Easy. Well, sort of. Staging a home on a budget will take some perseverance, craftiness, and a thrift mentality. Here are some tips:
Decluttering
Step one is as budget-friendly as you can get — because it's free. Break out a good playlist and declutter your house one room at a time. Pack up the extra furniture and pieces that make a room feel crowded plus any items you haven't used in the past six months.
If you're unsure of storage options for these nonessentials, consider storing them while your house is on the market in a portable storage container or a storage unit. If you elect to use, say, a PODS unit for temporary storage, consider the experience of a buyer from the moment they arrive at your house. While storage containers can stay in your driveway, realtors recommend keeping them in a storage facility to make your property as spacious-feeling as possible.
Furnishing
A good rule of thumb is to furnish every room in your home for proper staging, no matter the size of the room. To save costs, you can borrow furniture from friends and family if you need to, or you could split up the furniture in other rooms to round out the less furnished rooms. Even the small rooms often need an extra dimension to help a buyer see their potential. If you are living in your house, use as little furniture as you can, but don't worry — you'll get used to this minimalist style very quickly. Selling mode is a whole different game than living mode, but nothing you can't handle.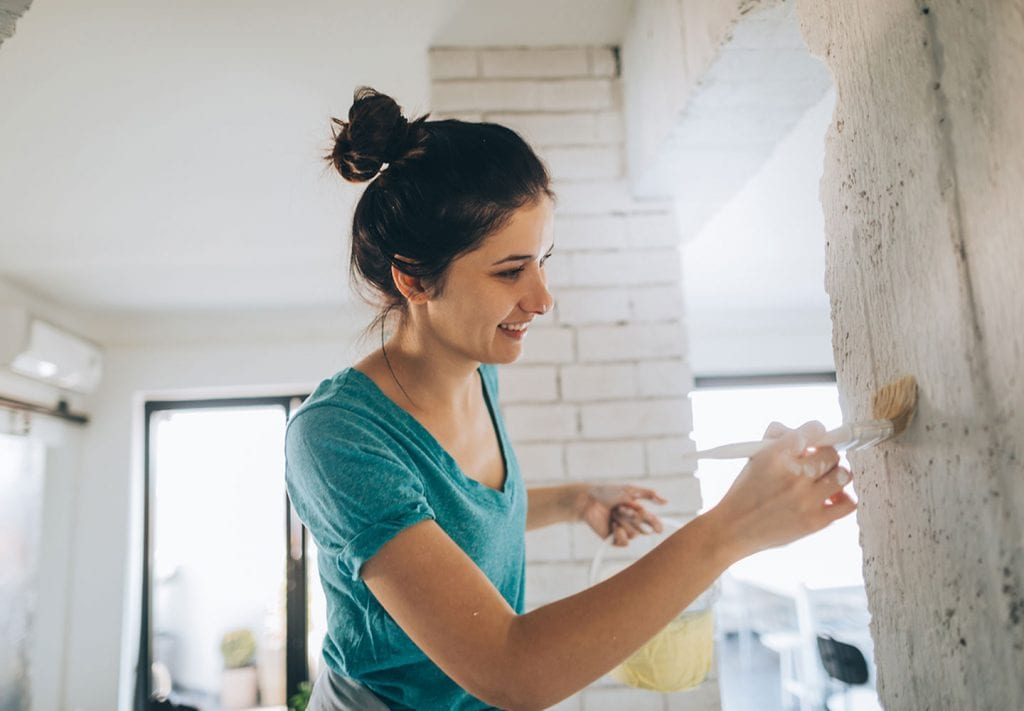 Painting
Painting is an incredibly effective and relatively inexpensive way to give your home a little makeover. It will likely give you the biggest bang for your buck. As mentioned, light, neutral colors are great for staging. If you're really tight on cash, opt for touch-ups or pick which walls you need to repaint (look for walls with accents and special moldings that an accent color might highlight), and buy 1-2 quarts of paint to start.
maximizing space
Minimizing furniture and making sure walkways are clear are two key staging strategies. But how do you make a room feel bigger without adding on to your home? Long drapes help a room look bigger than it is, are easy to put up, and you can find a decent set for not much money. Windows not suited for it? Put something tall in the corners, like a thin standing lamp or an indoor tree to bring character and length to the room. Skinny mirrors also have a great effect here.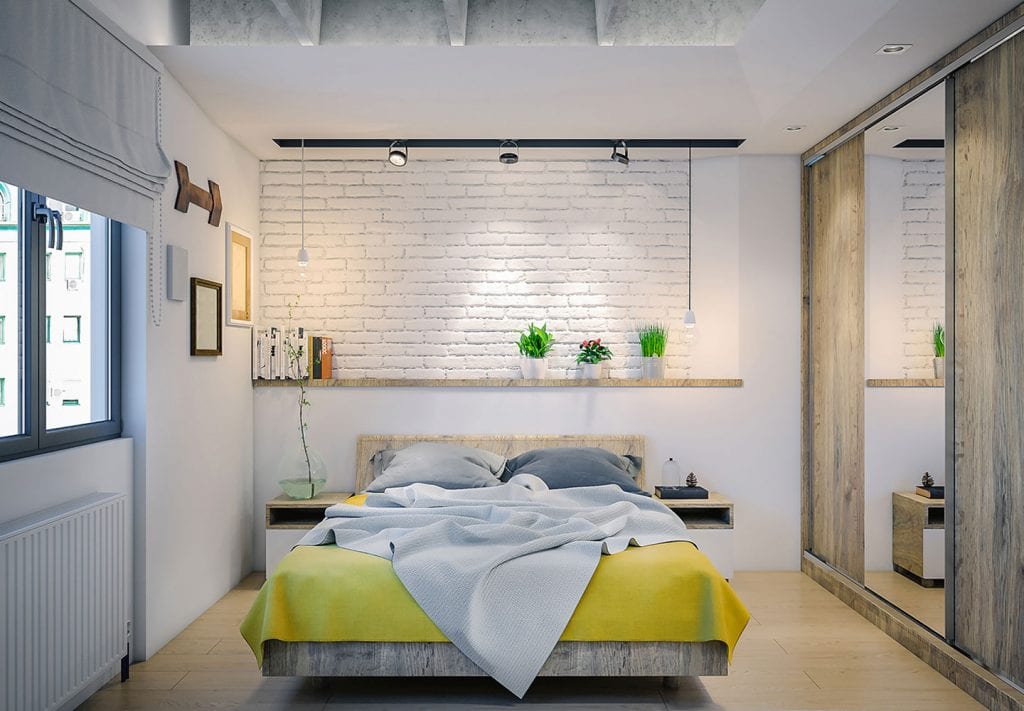 Upgrading
Give your home an instant facelift on the cheap with new outlet plate covers, vent covers, hardware, and lighting – nothing fancy, just clean and new. When it comes to fixtures and appliances, IKEA has a range of affordable options to choose from.
Decorating
Keep decor minimal — no bold touches. The more wall space you have, the better. If you find your house feels too barren, and you need some fresh decorations to strike the right balance, you can usually find great framed pictures and small items at Goodwill for next to nothing. Thrift shops in your area may have interesting pieces, too. You'll want to avoid pictures of yourself or your family, though, as these can interfere with the buyer's ability to imagine themselves and their own family in your home.
A few more easy fixes: Replace your old, loud shower curtain with a neutral, less-expensive yet still upscale version from Target. Grab couch slipcovers and discount bedspread packages from Amazon, and save a few bucks while you're at it if you're a Prime Member. Just don't decorate your entire house with clowns. That would be … weird.
Am I Ready to Stage My Home?
Yes, dear reader. Now that you know the basics of home staging and how to approach it in a budget-savvy way, you're ready to go. It's entirely possible you'll make even more off your home sale with your efforts to make it shine. When you've sold your house, don't forget to download our moving checklist to help you get started on your move. Good luck!
Get a Quote
Choose the service you need
Comments
Leave a Comment
Your email address will not be published. Required fields are marked *