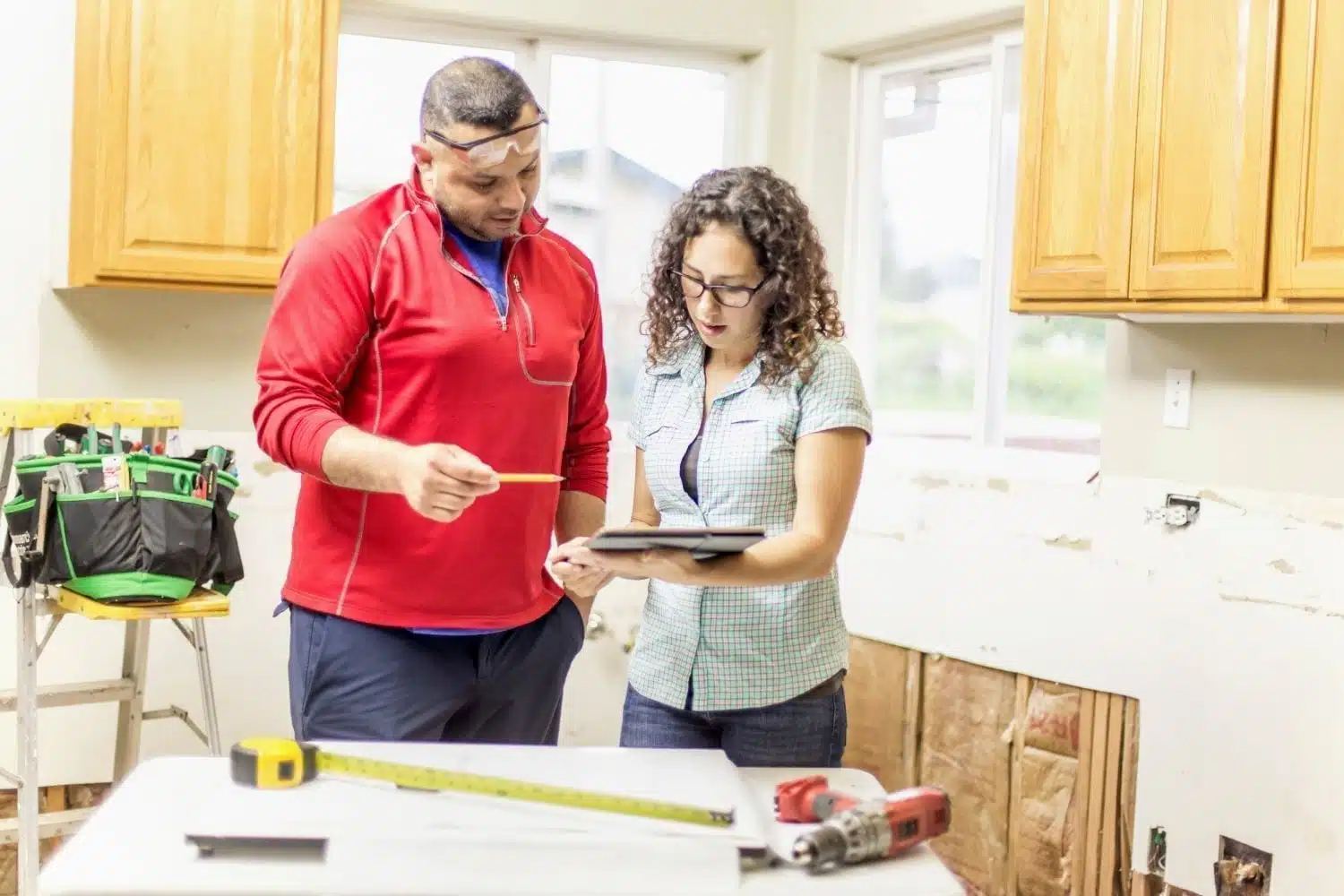 How To Hire a Home Remodeling Contractor and What To Ask
Choosing a remodeling contractor is akin to deciding on a surgeon. It may not be your body, but having a specialist cut open and rearrange your home is not unlike having surgery. Whether you plan to
stay in your home for many years
or you're remodeling for a quick sale, you want to make sure your specialist is qualified to do the job. So how do you know who to call for home renovation work? Read on!
For a
home remodeling project
, you should only be considering home remodeling contractors or home renovation contractors. "There's a big difference between someone who does new construction and someone who does remodeling," says Jay Gauldin, president of
TBS Construction
in the Roanoke Valley of Virginia. "A remodeling contractor is used to dealing with occupied facilities." For instance, they'll remember to block doorways to protect the rest of the house from dust, protect your flooring from the constant flow of traffic, and respect your privacy and your space.
Do I Need a Contractor To Remodel My House?
Making a decision about hiring a contractor for home renovation starts with the size of the project. If your home renovation project is a small one, you may wonder whether you need a contractor at all or if a handyman can do the job. The first step is to consider the entire project — your vision, expectations, and budget — and then pick the right person. A licensed general contractor has the training and skills to assume the responsibility of any job, large or small. Their oversight and project management will ensure your job is done to code, safely, and within budget and deadline.
A remodeling contractor is a general contractor who specializes in remodeling rather than new construction. A handyman is a person skilled to do small jobs that don't involve special licensing. Homeowners generally choose handymen for projects like hanging doors and windows, installing cabinetry, or laying flooring — not necessarily for major projects like renovating an entire living room.
If you choose to work with a handyman, verify that their license covers the type of work you're asking them to do. Anything outside of their specified licensure is against the law and leaves you liable for any injuries, should they occur. For anything that involves electricity, plumbing, or project management, you're better off hiring a contractor.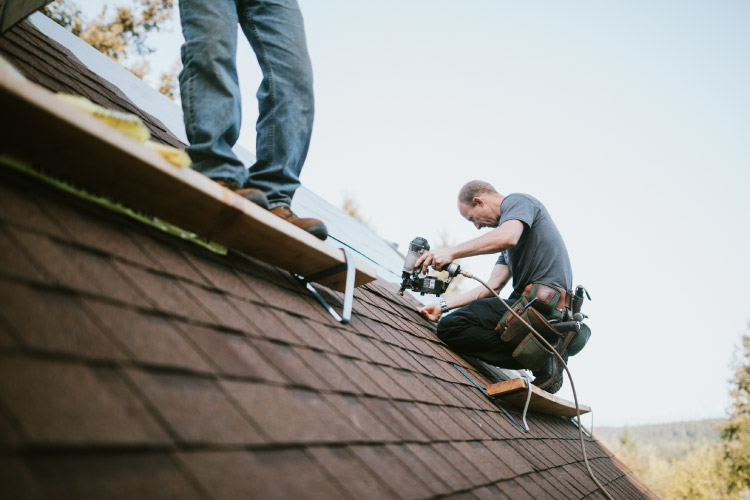 What Are the 4 Types of Remodeling?
Understanding the true purpose of a remodel can help you make the right decisions when it comes to your budget, your materials, and ultimately the contractor you choose. Once you've decided which category your project falls into, you can more realistically proceed with the other parts of the process. Generally speaking, there are four types of remodels:
1. The Basics
"The Basics" includes projects that you need to complete in order to live comfortably in your home. For example, replacing your 20-year-old roof with one that doesn't leak would fall under "The Basics."
2. Best Bang for the Buck
Remodeling projects that give you the "best bang for your buck" are those with the highest ROI (return on investment). Let's say you're considering selling your home in the not-too-distant future, so you update your windows with more secure options, renovate your kitchen with more contemporary appliances and fixtures, or redo the outdated flooring in your home.
3. Curb Appeal
To increase the curb appeal of your home, you'll want to focus on the exterior. For instance, you could hire an outdoor living renovator to refresh your landscaping, find a house painter to completely redo the look of your home and its trim, or replace your garage door (a new garage door also offers great ROI).
4. Passion Projects
"Passion projects" include any remodeling done for fun because you just want to! Perhaps you decide to splurge on a new swimming pool or tennis courts, or to replace your master bath's shower with a sauna!
How Do I Find the Best House Remodeling Contractors Near Me?
The first place to start your search for a home renovation contractor is with your own circle of friends. If a girlfriend recently had her outdoor living space remodeled, ask her who did the job. "Most of our leads come from referrals," says Gauldin.
If your friends don't have anyone to recommend, try searching on sites like HomeAdvisor or the National Association of the Remodeling Industry (NARI). Once you start finding names, take a look at their websites and make sure they're experienced in the work you want. For instance, don't hire an interior remodeling contractor if you're looking to redo your roof. Read testimonials and reviews on Google or social media pages. Look at their portfolios for jobs similar to yours. And check the state licensing page online to make sure they're licensed and haven't had any claims against them.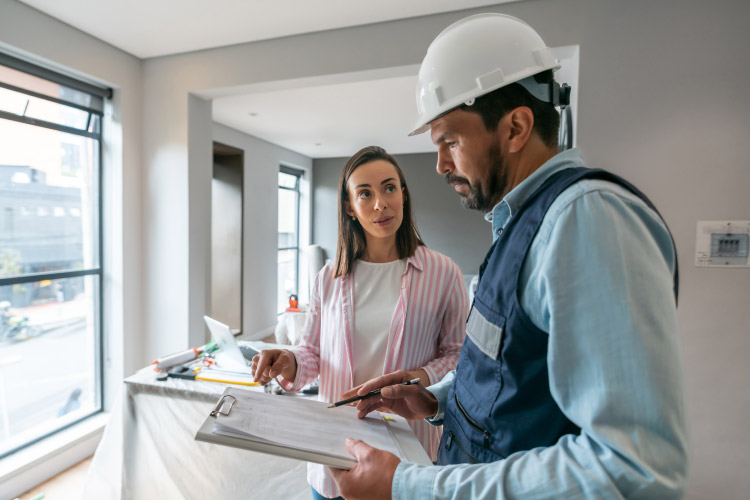 14 Questions To Ask a Home Remodeling Contractor
Once you narrow your search to a few possible candidates, it's time to personally interview each one. The key to a stress-free (or at least not completely chaotic) project is to ask the right questions of your candidates. Here are 14 questions to help you make sure your contractor understands your vision, can get the job done on time and on budget, and has the necessary qualifications:
1. Are You Licensed and Certified?
If you're wondering how to check a contractor's license, it's best to start with your state's licensing page online. Gauldin says you can look up specific contractors on your state's page to see what licenses or certifications they hold. Also, find out what your county government requires. You want to make sure your contractor and their subcontractors hold the certifications related to the job they'll be doing. If they don't, you run the risk that they don't have the proper training for the job.
Ask what special certifications the contractor holds, such as CGR (Certified Graduate Remodeler) through the National Association of Home Builders or LEED (Leadership in Energy and Environmental Design) through the U.S. Green Building Council, and if they belong to any industry organizations. "Membership in organizations and advanced certification shows they're invested in their profession," says Gauldin.
2. Do You Carry Workers' Compensation and Liability Insurance?
If the contractor doesn't carry the proper insurance, you're liable if anyone is injured on site. Ask to see a copy of their insurance certificates. In some areas, according to Gauldin, small companies aren't required to carry workers' compensation. But if one of their employees is injured on the job, you'd be liable. This is something to cover with a handyman, too, as they tend to work alone or with just one other employee.
3. Will You Take Care of Building Permits?
This is a trick question. "Whenever a contractor tells the homeowner they need to get the permit in their name, red flags and alarms should go off," says Gauldin. Because, ultimately, the person responsible to make sure the job is done properly is the person whose name is on the permit. A responsible home renovation contractor will understand this and act accordingly.
4. How Many Jobs Like This Have You Done?
If your job involves something like moving plumbing lines or knocking down a load-bearing wall, you want someone who knows what to expect. Even a seemingly straightforward bathroom remodeling job could pose a challenge for the contractor who's never remodeled a bathroom before.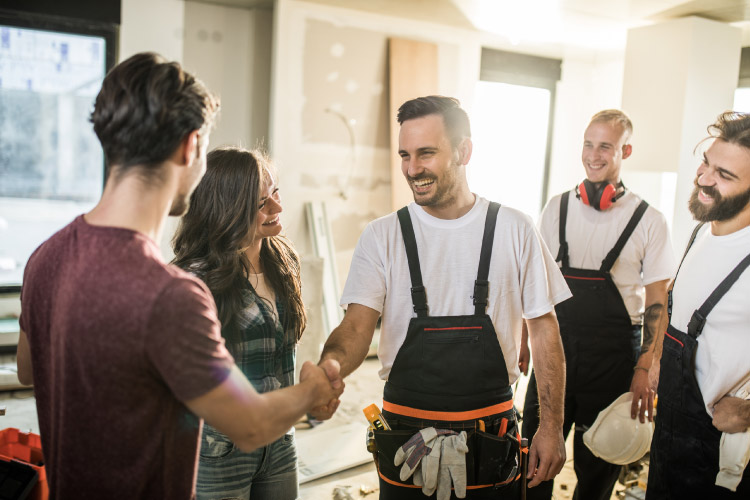 5. Will There Be a Dedicated Team on This Project, and Will It Include Sub-Contractors?
This question lets you know if the same people will come to your house every day or if you'll have a steady flow of new faces. If you want to feel secure with strangers in your home, hire a contractor who provides a dedicated team to your job, and find out who the project manager is over that team. That team could include your contractor's own employees or subcontractors they know and trust.
6. How Do You Prefer To Communicate and How Frequently?
For a large remodeling job, weekly meetings with the project manager are ideal. But between those times, find out the best method of communicating with your contractor and their team members.
7. What Are Your Payment Terms?
Gauldin says that Virginia requires contractors to provide a line-item contract, spelling out each aspect of the job. Find out what's required in your area, and make sure you have all the terms in writing.
Q: How do you ask a contractor for a quote?
A: Beyond the payment terms themselves, of course you want to find out what your contractor candidates charge. Do they charge per job, or is there an hourly rate for remodeling contractors, for example? Generally speaking, you'll pay anywhere from $20 to $150 per square foot for your project — which is quite a wide range — but the final amount depends on your vision, your materials, and the professional you pick to do the job.
DIY home remodeling is an option, of course. But when you factor in the sometimes cumbersome permitting process, sourcing materials, and general risks — particularly involving electrical or plumbing work — you might find that a contractor is the more economical option in the long run.
8. What Happens If Something Runs Over Budget?
Hopefully, you're padding your estimate with 10-25 percent more for unexpected events. If your contractor finds mold behind the bathroom tile, which pushes you over budget, you want to know the procedure from that point forward.
9. How Are Change Orders Handled?
One of the reasons jobs run over budget is the homeowner changes their mind about something. If you decide the chrome fixtures you picked out are all wrong and want to change them out for brass throughout your kitchen, you need to know your remodeling contractor's process for getting that done.
10. Do You Extend a Warranty on the Job?
Most contractors offer some form of warranty on their work. You want to know what it'll cover and for how long. Also, some of the materials or installations come with their own warranties. Make sure you request copies of them.
11. How Do We Resolve Any Conflicts?
Despite the best efforts of all involved in this remodeling project, conflicts may arise. If they do, you want to know the best way to resolve them. An experienced home renovation contractor already has a process in place for these circumstances.
12. How Long Should the Job Take? Can It Be Done in Time for the Holidays?
If you have a deadline in mind for this job, you want to make sure this contractor can meet it. Keep in mind, says Gauldin, that just the estimating process alone can take a few weeks.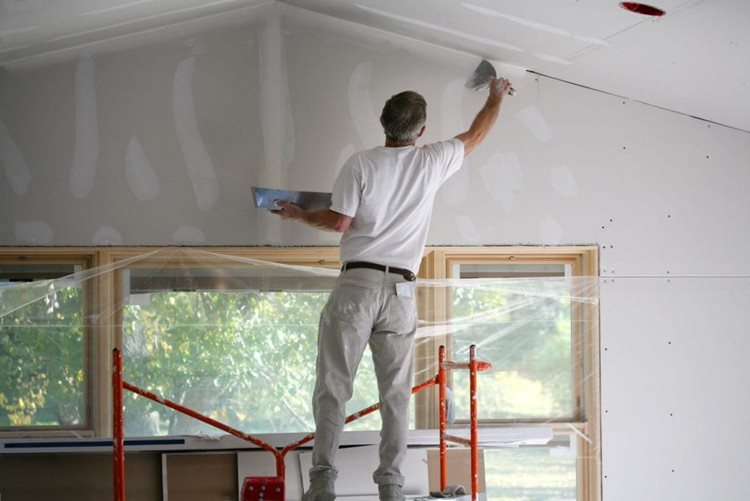 13. What Steps Will You Take To Protect My House and Belongings?
First, you want to make sure your remodeling contractor carries adequate liability insurance for your job. But it's nice to know they're proactive in preventing damage in the first place. Ask where they'll park their vehicles. You aren't going to want a collection of work trucks on your lawn during the rainy season. Ask about sheeting to keep dust contained and coverings for your flooring. And what about your belongings? The last thing you want is a broken family heirloom because it fell off the shelf on the other side of the wall due to hammering. Many contractors recommend putting personal belongings in storage during the construction phase. Ask how they suggest you clear the way for the work to be done.
14. What Does a Typical Workday Look Like?
If you work evenings and sleep until 10 a.m., you probably won't want the buzz of saws from your kitchen remodeling contractor waking you at 7 in the morning.
The interview is also a good time to get a few things nailed down, like:
What to do with pets
Where workers should park
When and if they need you present
If a bathroom is available for the work crew
Where they should store tools
Are you ready to perform major surgery on your home? It doesn't have to be a hair-pulling, migraine-inducing nightmare. Follow the points in our
Ultimate Home Remodeling Checklist
to make the experience a happy one.
Carol J. Alexander writes about home remodeling and lifestyle topics from her home in the Shenandoah Valley of Virginia. Her work has appeared in This Old House, Family Handyman, and Farmer's Almanac.
Get a Quote
Choose the service you need
Comments
Leave a Comment
Your email address will not be published. Required fields are marked *