It's safe to say our pets are full-on members of the family. While they may be a bit furrier and a little messier than we are —we think — we should spoil them anyway. We believe you shouldn't have to compromise between a play palace for pets and bad home decor. That's why we've compiled this swoon-worthy list to pet decor that every animal lover needs in their life. Let's pounce right in.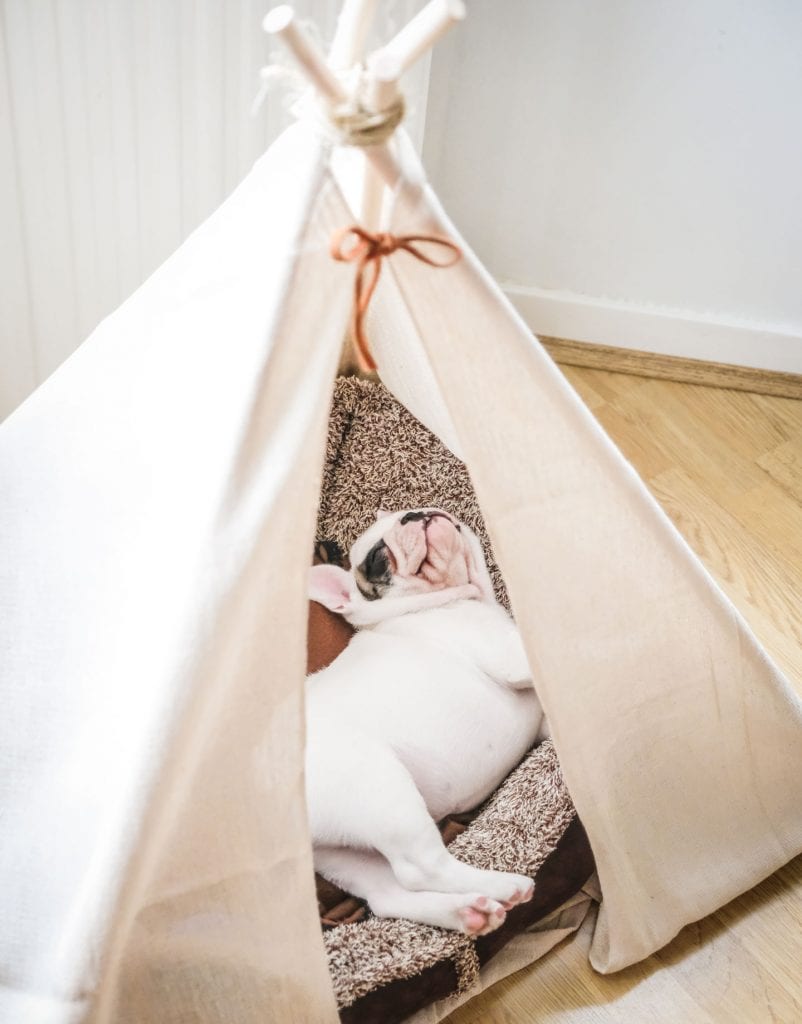 Pet Lounging Furniture
A dog teepee is a cute dog decor addition to any living room or bedroom. Plus, your dog gets the lounging privacy that goes a long way in helping them feel comfortable and safe.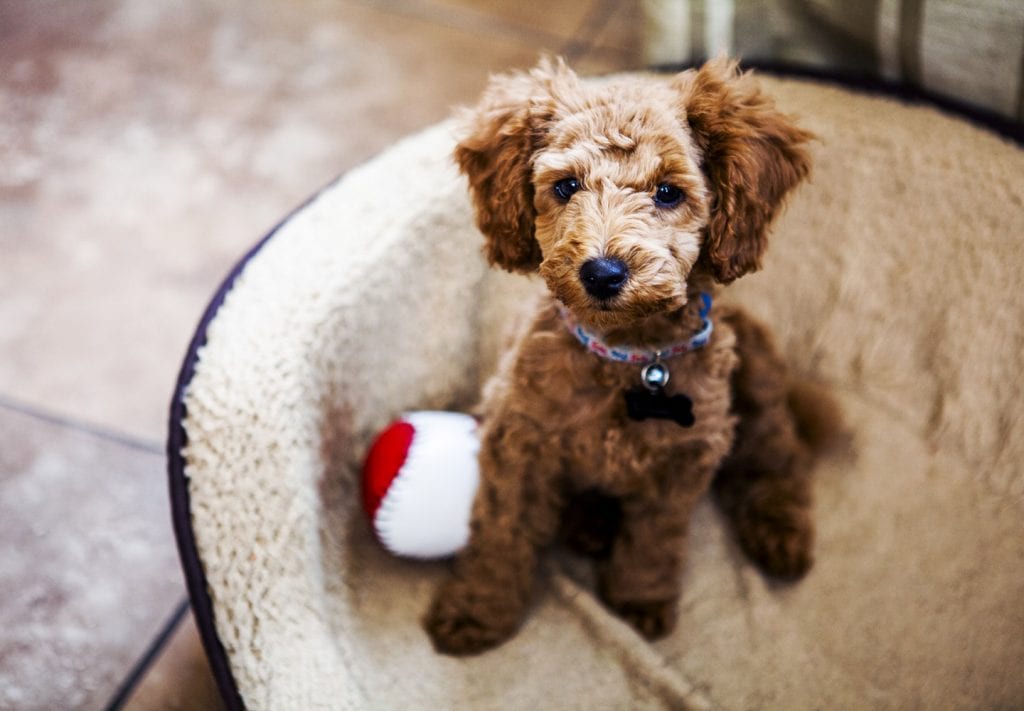 Check out this shaggy dog bed (and try to keep your heart from melting). This pet decor is perfect for a little furry lounger.
Art Inspired by Your Pet
Create custom pop art of your pets at Pop Your Pup. It couldn't be easier. Just upload a pic of your furry friend and customize the rest, all online. Pet pop art is great for countertop frames or pin-boards!
Everyone knows how great Etsy is for fun, hand-crafted products. But what's less known is that Etsy has some of the most unique pet decor and decorations around. Type "dog decor" into the search bar, and you'll find some of our favorite pieces, like this minimalist puppy wall hanging — perfect for your living room or office space.
Cat lovers, we didn't forget about you! There are tons of unique cat decor for you to choose from on Etsy as well. Like this colorful cat painting. It can certainly add a pop of color to your home. Let it be a centerpiece and decorate around it with throw pillows and lamps. Or … more cats. You can never have too many cats.
Food and Water Bowls
Collapsible food and water bowls are great for traveling, going to the park, or even everyday use.
Grab an elevated feeder with bowls for both food and water. They're elegant, stable, and storage friendly. What's your favorite color? What's your dog's favorite color? Pick out the one that's right for you both!
Toys
This mice and cheese hide-and-seek plush toy is the perfect puzzle to keep your pet occupied and, probably, very confused.
Plush toys not really their thing? Give your cat this 3-Level Tower Ball and Track for only $14 on Amazon and watch them run wild.
Yes, we all want to spoil our pets endlessly, and these are all great pet decor options. But we also want to have a cute and welcoming house. There are many design faux-pas when it comes to make your home pet friendly and gorgeous. Here are three to remember.
Don't buy expensive rugs. Do we need to say it? Pets are messy! Even when you house-train and bathe them. When filling your home with loving critters, it's best not to spend a lot of money on things they have access to 24/7. Namely, rugs. But if you do want that Persian rug for your Persian cat, at least use an anti-stain treatment first.
Opt for hard surface floors. Quick quiz. Which surface is the easiest to clean? Hard surface floors like tile and wood are great for pets, and you should consider them especially if you're remodeling. Accidents are much easier to clean, plus your pets will love the option of a sturdier surface when lying on the floor.
Keep things off the floor as much as possible. Maintain your sanity and your unconditional love for your pet by giving them as little opportunity to destroy your house as possible. While it might be trendy to lay art pieces on the floor against the wall, it's easy access for your pet who may have sharp nails and teeth.
The bottom line is that you don't have to sacrifice comfort for style when it comes to making Fido and Whiskers feel at home, and some ideas may be better than others. There are many great options that might take some digging to find, but trust us: Stylish digs and stylish dogs are not mutually exclusive.
P.S. If you're moving with your pets, make sure the moving is as comfortable as possible for the little ones with our moving guide for pets.
Get a Quote
Choose the service you need
Comments
Leave a Comment
Your email address will not be published. Required fields are marked *