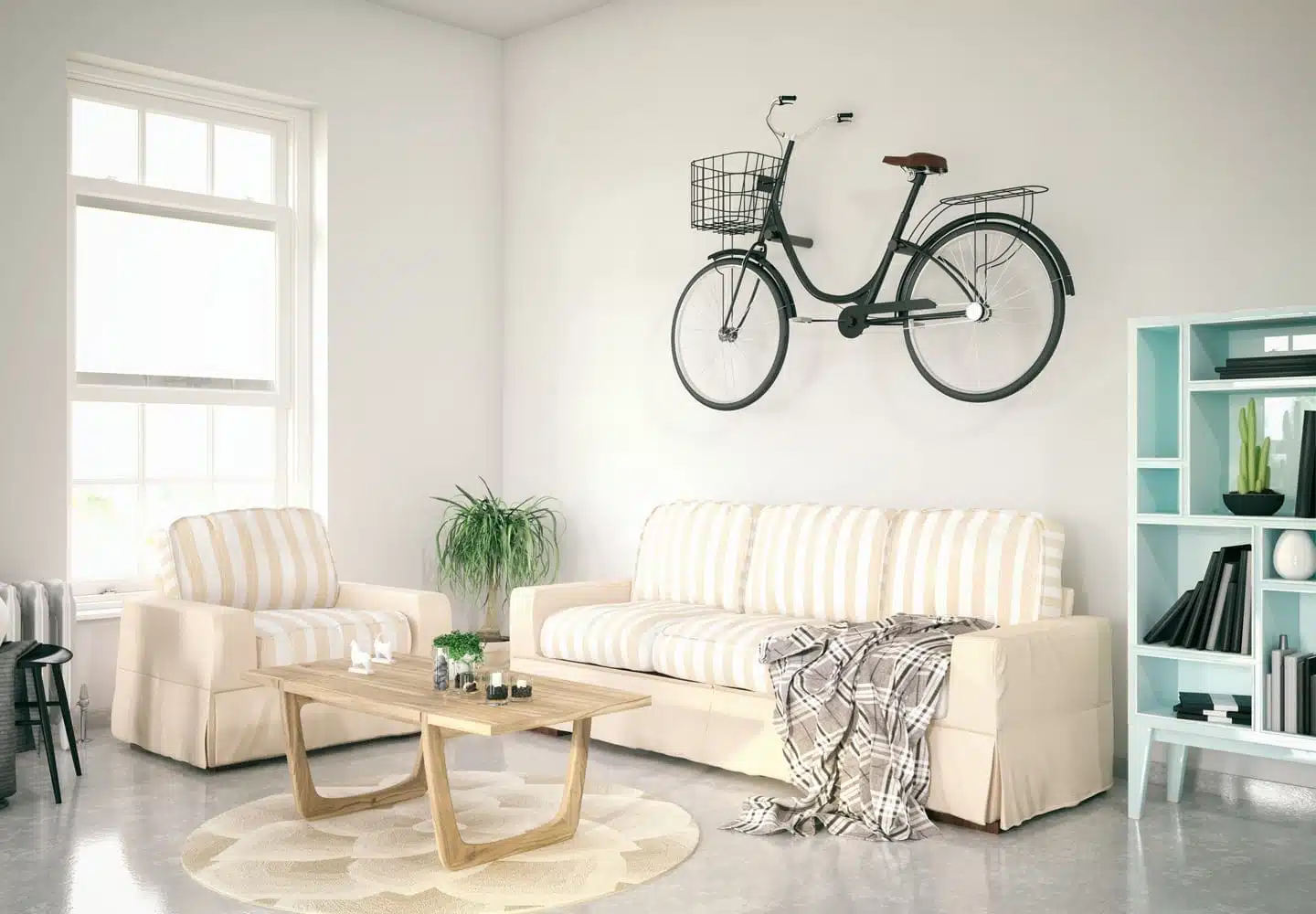 Small Apartment Furniture Must-Haves
by
PODS
Posted on October 23, 2018
Small apartments: Cozy and chic for some, cramped and dreary for others. The difference is those who love their limited living space planned for it, whereas the other group — we certainly hope reads on. These must-have space-saving furniture hacks for living in a small apartment prove once and for all that tiny places can be cute and functional. You just need the right kind of furniture, colors, and mindset. We've broken it down for you, room by room.
Kitchen and Dining Room Space-saving Hacks
If you're living in a small apartment, your dining room and kitchen will likely be a fluid mix of space around which you'll have to design and place furniture. Kitchen islands often help break up the area, but unless one comes with the apartment, you'll have to get creative. Grab yourself a hall stand with extra storage to begin with, then move on to your dining table.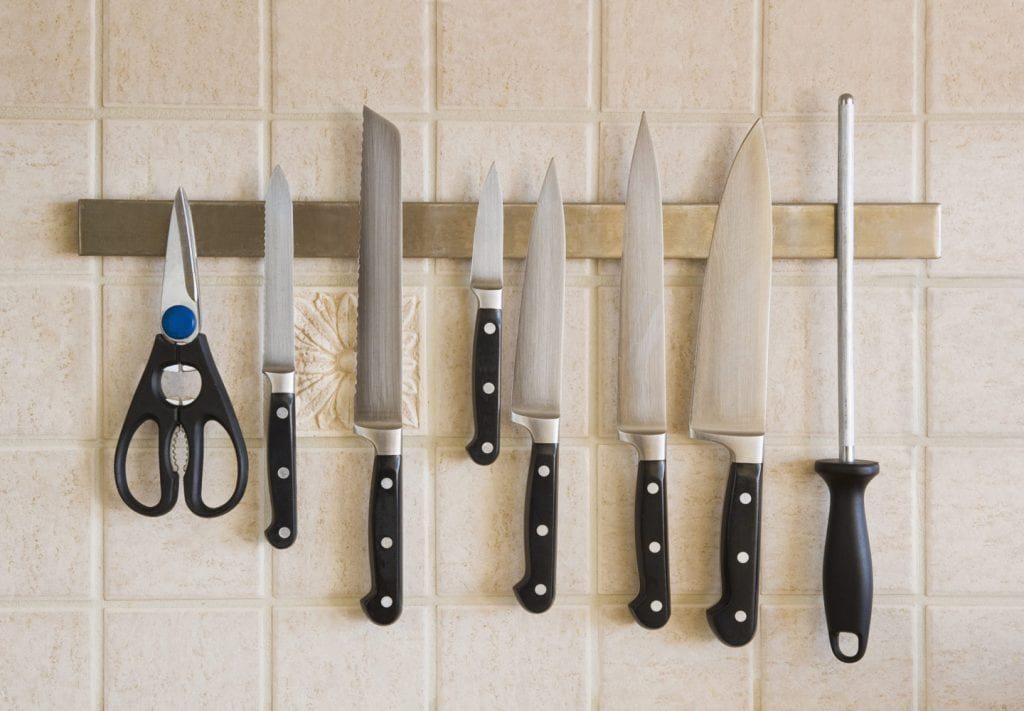 Round tables help open a space and allow for those seated to see each other clearly. Depending on just how small your apartment is, you should probably keep it to four seats. Consider this Galvin Cafeteria Table with inter-folding seats, or this Leilani Tulip Dining Table with extra leg space to really maximize the openness.
In the kitchen, grab a wall-mounted pot rack, magnetic strip for cutting knives, hanging fruit baskets, and other ways to use the space vertically. Also, a great way to brighten the space is with white paint. This looks great against appliances and contributes to an overall feeling of cleanliness.
Living Room space-saving Hacks
Small apartments and homes aren't exactly synonymous with luxurious comfort, especially when it comes to the living room. But consider yourself a painter — you can always create beauty as long as you approach your project with the size of the canvas in mind. All it comes down to is decorating your space with some space-saving furniture for small apartments.
Let's start with the coffee table. Is yours taking up more space than it needs to? Consider two separate, smaller tables that can be easily moved and adjusted to maximize walking space. Similarly, ditch your oversized side-table. Nesting tables that can slide underneath a couch or into one another are stylish space-savers, like these from West Elm.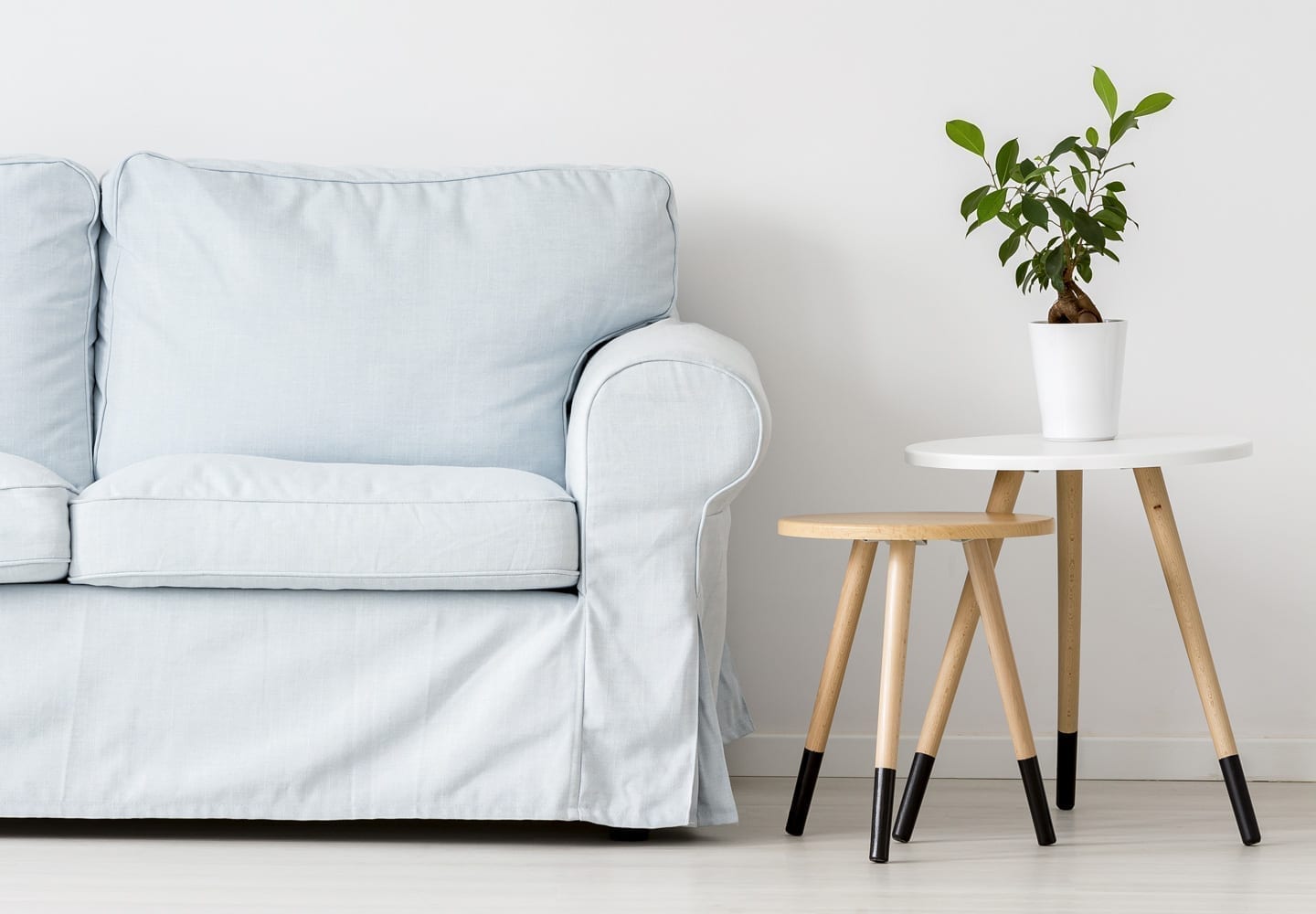 Looking to maximize storage space, too? Ottomans with space to fill, or better yet, with reversible trays to boot, can serve as everything from a foot rest to a coffee table and beyond. Get yourself a large rug to make the area seem bigger than it is, and free up some floor space with this hanging hammock chair from Mission Hammocks. Yep—it'll be your pet's new best friend, too.
Lastly, get to know the magic of a good love seat. Do you really need that three-piece sectional? We didn't think so.
Bedroom space-saving Hacks
Contrary to what you might think, the bedroom is, in fact, one of the easiest rooms to work with in a small apartment or home. Your number-one priority is organization. Starting with your closet, create a system to keep your clothes, shoes, and accessories organized year-round. Store what you don't need for winter elsewhere and make sure what you do have doesn't get cluttered. Too many clothes and not enough space? Grab a minimalist clothing rack that can fit in the corner of your room. Save space by implementing smart DIY storage.
The bed frame is next. Too many people don't make use of space underneath the bed. If your bed frame feels like it's crowding the room, opt for a more functional approach like this IKEA MALM bed frame. Even small adjustments like ditching lampshades and using floor lamps (no table required) can make a big difference. Bottom line: Cut down on clutter by freeing up space by trading in your bigger items for smaller ones, or throw them into storage.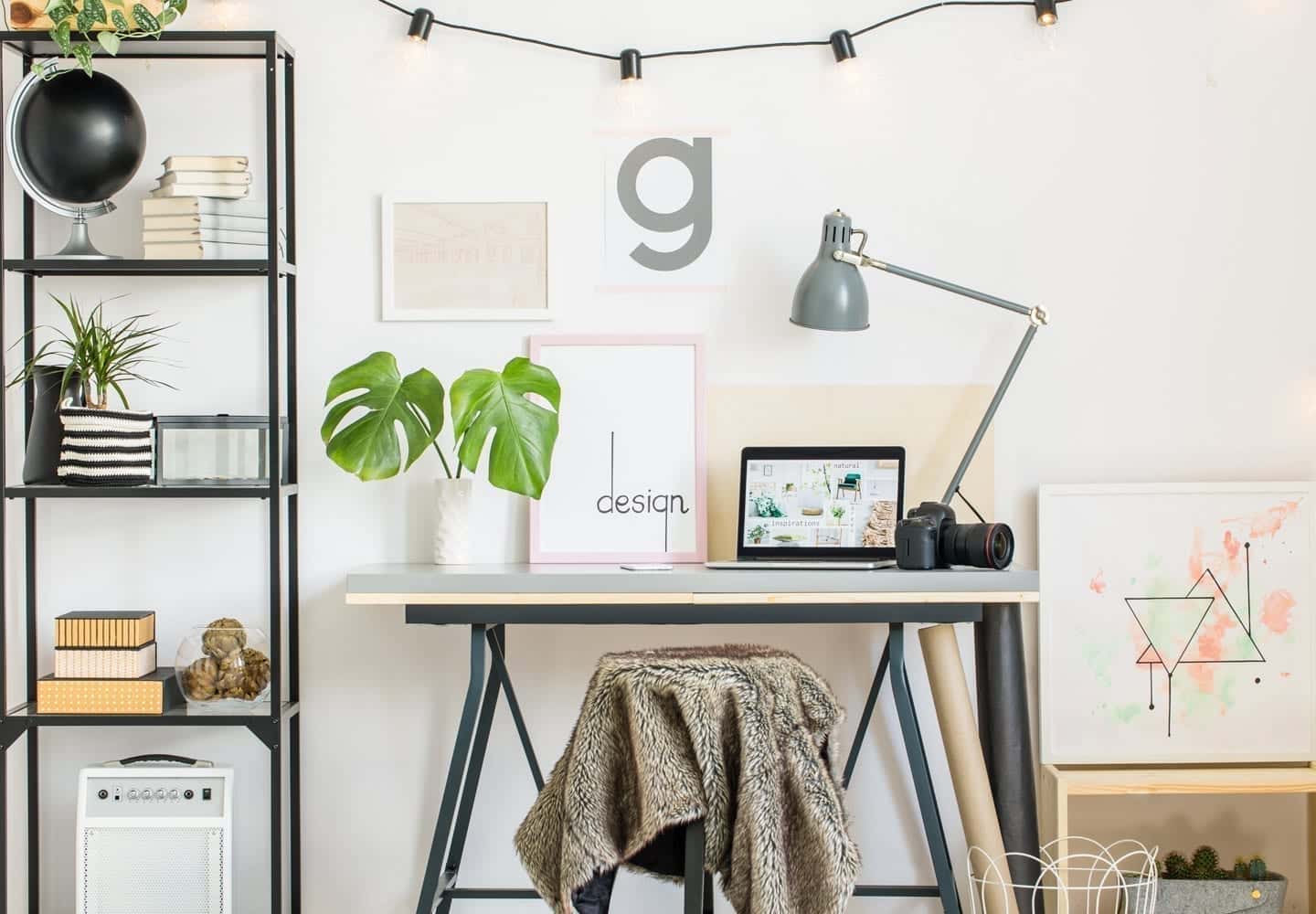 Working Space Hacks
If you work from home, we commend you. Close living quarters can be tough, but adding in space for working gets a little messy. Luckily, there are a number of tricks you can use to make it feel like an organic part of your apartment.
Corner desks are a given, but if you'd prefer something that isn't forced against a wall, check out skinny desks like this one from Trent Austin Design, which can function as both a sitting and standing desk. Have an empty closet? Take the door off and turn the space into a cubby-office. Go the extra mile and install a sliding barn door to keep it closed off when you aren't using it for extra work-life balance.
Whichever way you build your home office, free up some desk space by elevating your supplies. Get an IKEA SKADIS pegboard like this, where you can keep everything from scissors and clips to important notes and computer equipment. Also be sure to organize your wires with zip ties to prevent a tangled mess that'll keep the space from feeling open.
Bathroom space-saving Hacks
A clean, organized bathroom is a given. When your counter or vanity is cluttered, it makes a bathroom of any size feel cramped and uncomfortable. Beyond that, however, is a number of hacks that can make a small bathroom feel bigger than it actually is.
Chief among those is an oversized mirror. This simple trick has been used in gyms, retail stores, and elsewhere for decades to make small spaces seem big. The next best thing is shelving. Lots of shelving. Stack towels and bath products. Hang hair dryers and irons. Do whatever you can to think vertically.
Magnetic strips, by the way, aren't just for the kitchen. Keep track of your bobby pins, nail clippers, scissors, and other small, metal items with a strip installed on the inside of your cabinet. Go full DIY mode by installing extra handles and bars both on the vanity and in the shower. Finally, get a light, tasteful shower curtain, like this great option from Home Depot, to open up the area and keep it feeling clean.
Fun with Small Spaces
When done right, apartment living is a joy. The difference between cramped and cozy often just comes down to having the right things placed the right way. Now that you've covered the must-have furniture for all things small living, get yourself some decor to match and learn how to save even more space with these storage ideas.
Get a Quote
Choose the service you need
Comments
Leave a Comment
Your email address will not be published. Required fields are marked *