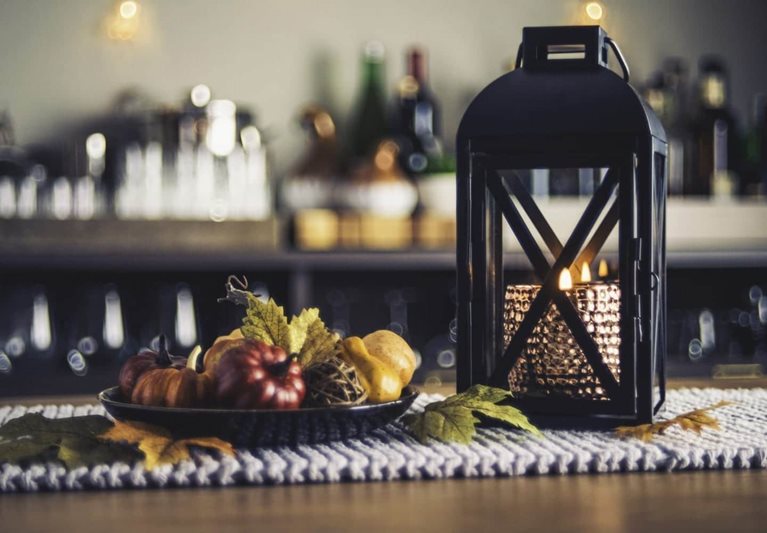 Fall Decorating Ideas for Beginners
by
PODS
Posted on October 9, 2018
Ahh, fall. The season of leaves falling from trees, apples ripe and ready to eat, crisp cool air, and pumpkin spice EVERYTHING. Are you a lover of fall and a decorating novice? Do you wish you could harness that exquisite autumnal je ne sais quoi in your home, but don't know where to start with fall decor?
Wish no more. With our fall decorating tips, you'll capture the spirit of the season within your walls. Pour yourself a mug of hot apple cider, sit back with a pumpkin scone, and read on …
1. Know Your Fall Colors
Forgive us if we revisit your kindergarten class briefly, but for the true fall decorating novice it's important to cover the basics. The colors most commonly associated with fall decor are orange, red, brown, yellow, and occasionally black (especially as you think about Halloween). You don't need to repaint your living room for the season, but when it comes to decorating for fall these colors are your leaping-off point.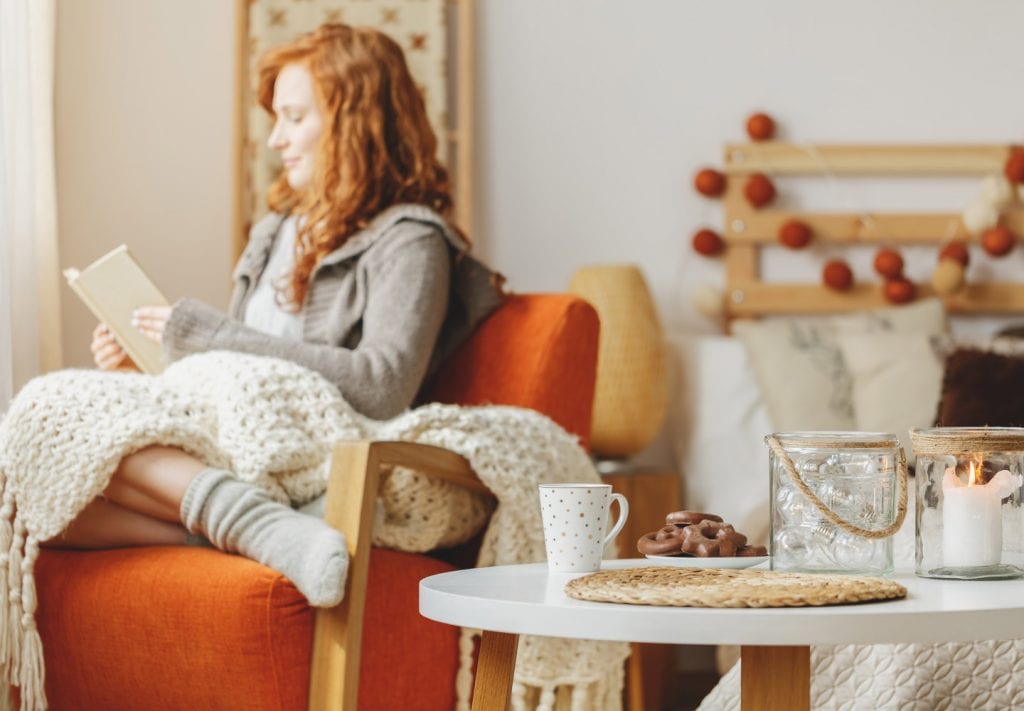 2. Learn the Meaning of Hygge
Hygge, pronounced HOO-guh, is a Danish word that refers to the happiness one feels by being warm and cozy. (No joke!) Your fall decorating should start with everything you need to turn your home into the perfect hygge nest. Throw blankets and pillows are a must, ideally in fall colors. Scented candles placed around the house — featuring fall scents like cinnamon, apple, and, yes, pumpkin — will also add to your hygge home. If you've got a fireplace, keeping a fire burning when you're home adds to the hygge.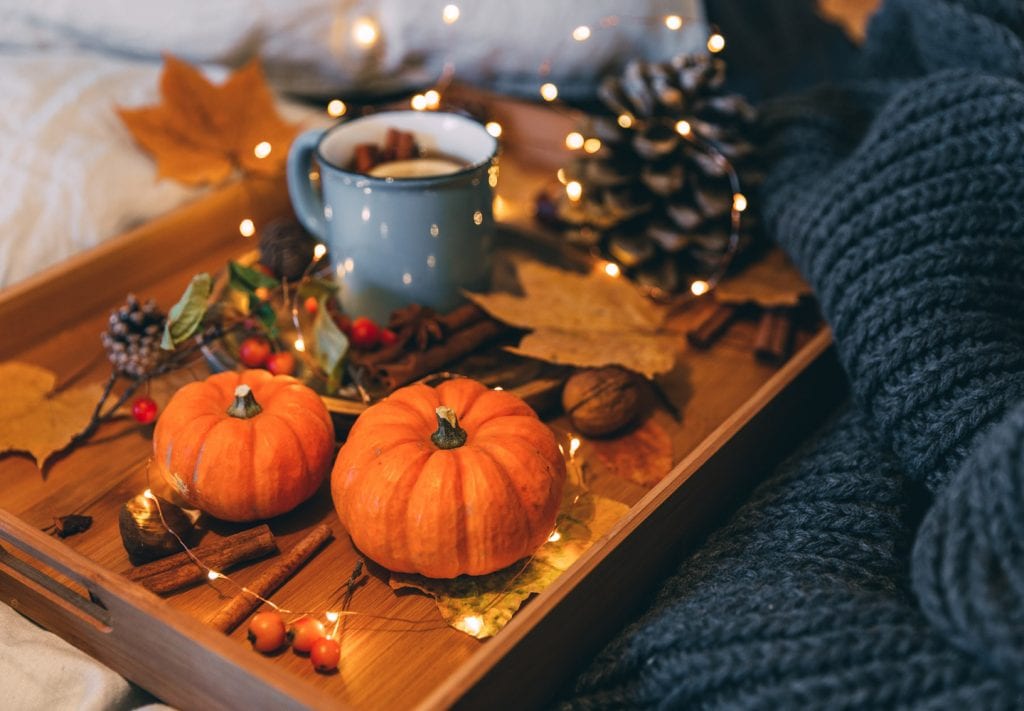 3. Bring the Outdoors InSIDE
If you live in a place where the leaves are changing colors, you can add some fall decor by bringing some of those colorful leaves home with you and arranging them into a lovely display. If you don't have leaves, other things can be brought in, too: Bundle sticks or bird feathers together with a piece of twine or in a vase, place bits of moss or Old Man's Beard (usnea) in a glass jar, make a pile of pine cones, or pick up some mini-pumpkins and other squashes and gourds at your local grocery store.
4. Fall-ify Your Disposables
Almost all of us use something disposable at home: This includes napkins, paper plates, plastic silverware, tissue, hand soap, toilet paper, and so on. When you're doing your pre-autumn grocery shopping, take a break from your usual style and pick up the fall designs. All of the items just mentioned come in fall versions and/or scents and add an extra autumnal touch to your house.
5. Put the You in Cornucopia
We all need a place to keep our fresh fruits and vegetables, right? Buy an inexpensive cornucopia basket at your local craft store and turn your produce pile into a produce smile. (Important note: This only applies to the produce that doesn't go in the refrigerator!) Want to get really creative? Stick any of the items listed in #2 (above) in with the produce, and maybe a fall book or two — think The Legend of Sleepy Hollow or children's books like Cranberry Thanksgiving. You've just turned your food storage into an abundance of autumn.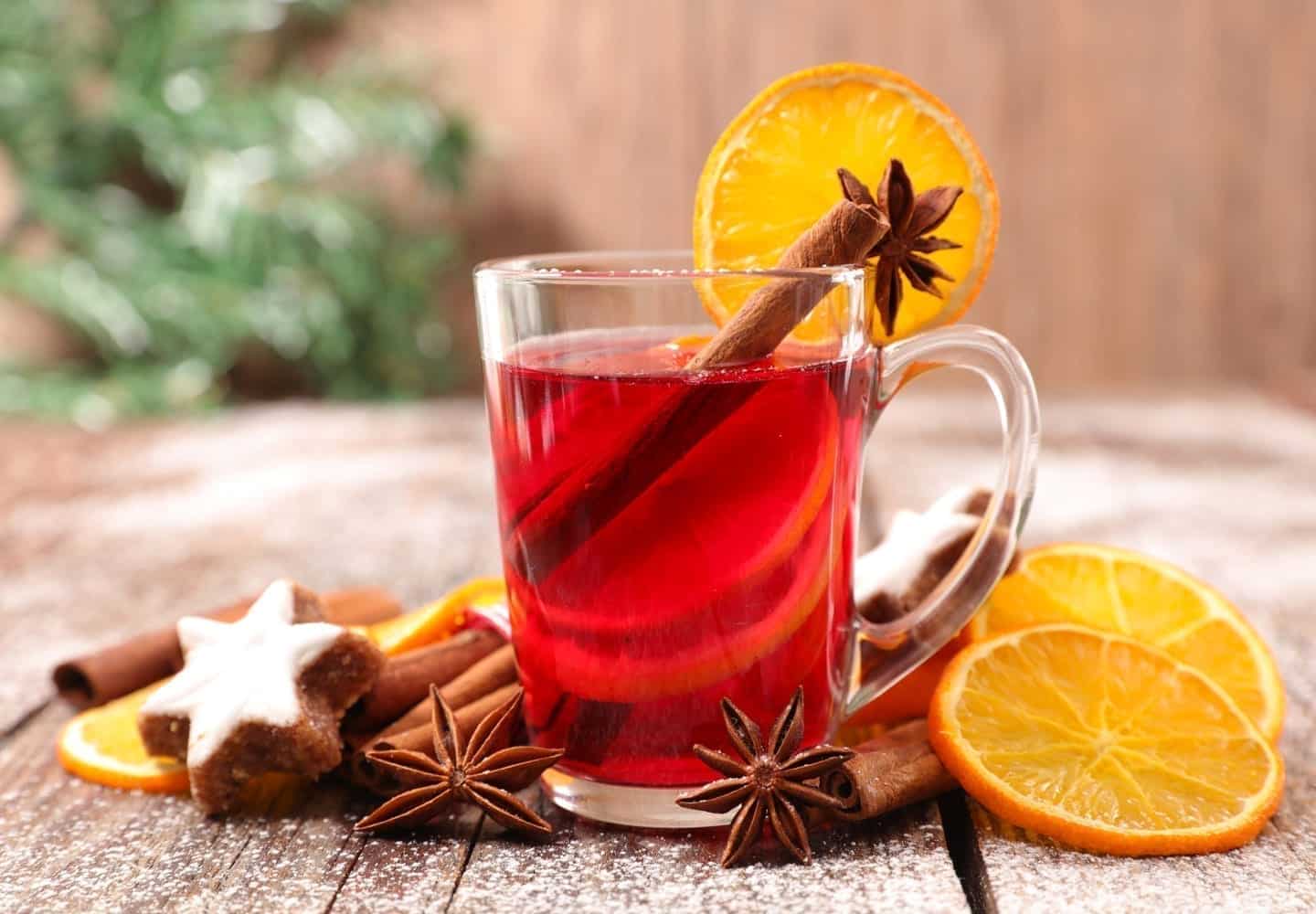 6. Engage All the Senses
When we think of fall decorating, we often think of the visual aspect — making something look better. When it comes to creating a full fall feel, though, you should engage each of the five senses. We've talked above about decorations that will be a feast for the eyes. We've also mentioned scented candles, but if that's not your thing, you can make your own scents. Place a cluster of cinnamon sticks in a small bowl or vase, put fragrant herbs on display, or use potpourri. Turn on soft music — hygge calls for something peaceful, likely with instruments and no vocals. Mellow jazz or quiet chamber music, not rock.
When you have guests over — or you're just in for the night with yourself or your family — make the savory and sweet recipes that give you the taste of fall and fill your home with good smells. The physical feel of fall should be coziness (hence throw pillows and blankets) to counter the growing cold and darkness outside.
We could go on (and on and on), because fall is such a wonderful time of year. Follow these tips, and your home will be the coziest place in the neighborhood. You will relish the autumn feel straight through September, October, and November, until it's time to deck the halls for winter. For other decorating and organization ideas, check our blog regularly!
Get a Quote
Choose the service you need
Comments
Leave a Comment
Your email address will not be published. Required fields are marked *