There are a surprising number of factors to consider when choosing a storage solution. How much stuff do you have to store? What are you storing? How long will you store it? How often do you need to access it? Can you get to your stuff when you need it? Your answers will help you determine which path to choose for your short-term and long-term storage needs.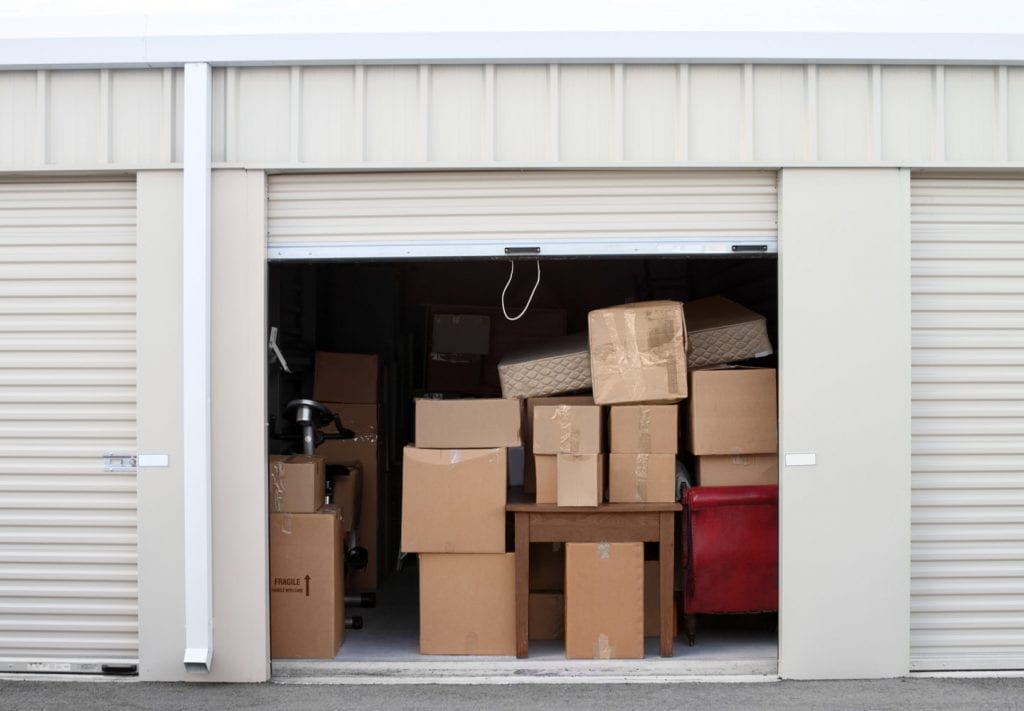 Outdoor Storage
If you're looking to save money and just need temporary storage for seasonal decorations, outdoor equipment and other stuff that's not too valuable to you, outdoor storage may be a practical option. You might see these rows of self-storage units in your neighborhood, often protected behind security fences. These are the type you can drive into during regular access hours and back your car or truck right up to the roll-up door of your unit. It's easy to load and unload an outdoor storage unit, and some places have 24-hour access available.
Outdoor units can be a good choice if you're looking for short-term storage, you've got your own truck (or a friend with one!) and you like the idea of taking fewer steps between the unit and your vehicle. The downside? You'll be dealing with the weather — wind, rain, sun and snow, which can be a hassle and potentially can impact your stuff when you're loading and unloading. And although there will likely be some security systems in place, since it's outdoors, it's easier for thieves to access so you're more vulnerable to theft. For that reason, it may not be the right solution if you're storing valuables. You may not want to choose outdoor storage if you're looking for a long-term solution. The longer your items are in an outdoor storage unit, the more at risk they are for exposure to the elements.
Questions to ask about outdoor storage:
What type of video and alarm security systems are in place?
Is the facility gated?
Is the property well lit? Will you feel comfortable visiting after hours?
Can you access your unit easily and safely, at any time of day?
How weather-resistant are the units?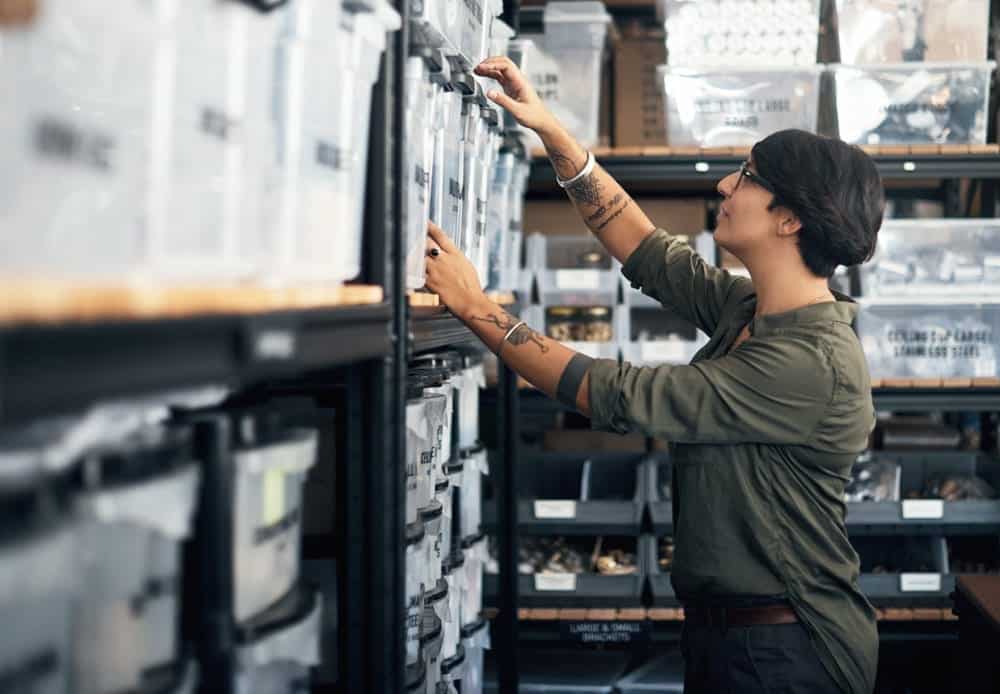 Indoor Storage
Is your home overflowing with stuff, and you need to declutter? Do you need to spend time with your things while they're in storage by organizing and sorting? Some people prefer to rent an indoor storage unit for their extra stuff. The biggest plus: no issues with the weather. Since the building that houses indoor storage units will have some type of heating and cooling (not to mention a roof!), you can spend an entire afternoon with your unit door open, going through or organizing your stuff, and you won't have to worry much about the temperature or the wind and rain. You stay comfortable, and your stuff doesn't get wet or dusty. It will also protect your stuff from extreme heat and extreme cold — although not as well as climate-controlled units. Indoor units are often multi-floor, so that means climbing stairs and/or riding elevators to get to your unit if you're on an upper floor.
Questions to ask about indoor storage:
Can you access your unit easily, at any time of day?
What are the cost differences for ground floor versus upper floor units?
What type of temperature control do the units have and does it vary depending upon the time of day?
How weather-resistant and secure are the units?
Portable Storage
If you need flexibility and easy access, you can't beat the versatility and convenience of portable storage. Whether you need to store your things short term or for several months, portable storage containers are ideal solutions for home staging, remodeling projects, downsizing and decluttering — in addition to moving situations that involve uncertainty or require temporary storage. Depending on the company, portable storage units let you store your stuff out of the way when you don't need it and keep it close on our own property or at a storage facility. Then, when you're ready, you can have it delivered where you need it, or have the empty container picked up and hauled away. It's simple, and you don't have to drive a big truck or load and unload your stuff multiple times. But the options and degree of flexibility — such as timing, storage center availability and access — will depend on your portable storage company, so you'll want to choose wisely.
Questions to ask about portable storage:
Can the portable container be stored at a secure storage facility?
Can you access your container easily while it's in storage?
How much time do you have to load and unload your container?
Are there different container sizes to choose from?
How weather-resistant and secure are the containers?
How far away can the containers be delivered? (This is a great question if you're moving and want to have your container re-delivered to your next address.)
Another benefit to portable storage containers is that you can use them for moving too. So if your storage project is part of a move, your portable storage provider may be able to deliver your container to your new residence when you're ready to get your items out of storage. For instance, at PODS, we can move containers across the country and even to Hawaii and Canada.
Climate-Controlled Storage
Sometimes you need to store items like recently inherited family heirlooms or an ever-growing library and you want to be sure to keep them safe from extreme weather conditions. For items that may be sensitive to changes in weather, a climate-controlled storage unit might be an option to consider. In a traditional indoor storage unit, the temperature of each unit can vary, depending on which floor it's on, and there's no guarantee of humidity control. But with climate-controlled storage, your unit stays at home-like conditions, with control of both temperature and humidity. This protects important things like antiques, photographs, and important papers. You should also consider climate-controlled storage if you'll be using it long term. Other items can be damaged in humid weather, like wood furniture, which would warp if not protected in climate-controlled storage. You should also consider climate-controlled storage if you'll be using it long term. Not surprisingly, climate-controlled units cost more. Take stock of your belongings before you decide whether a traditional indoor unit or climate-controlled unit is right for you.
Questions to ask about climate-controlled storage:
What kind of safeguards are in place to ensure that the temperature and humidity remain constant?
Do they offer a guarantee that the climate will remain at certain levels?
Do they provide discounted rates for long-term storage?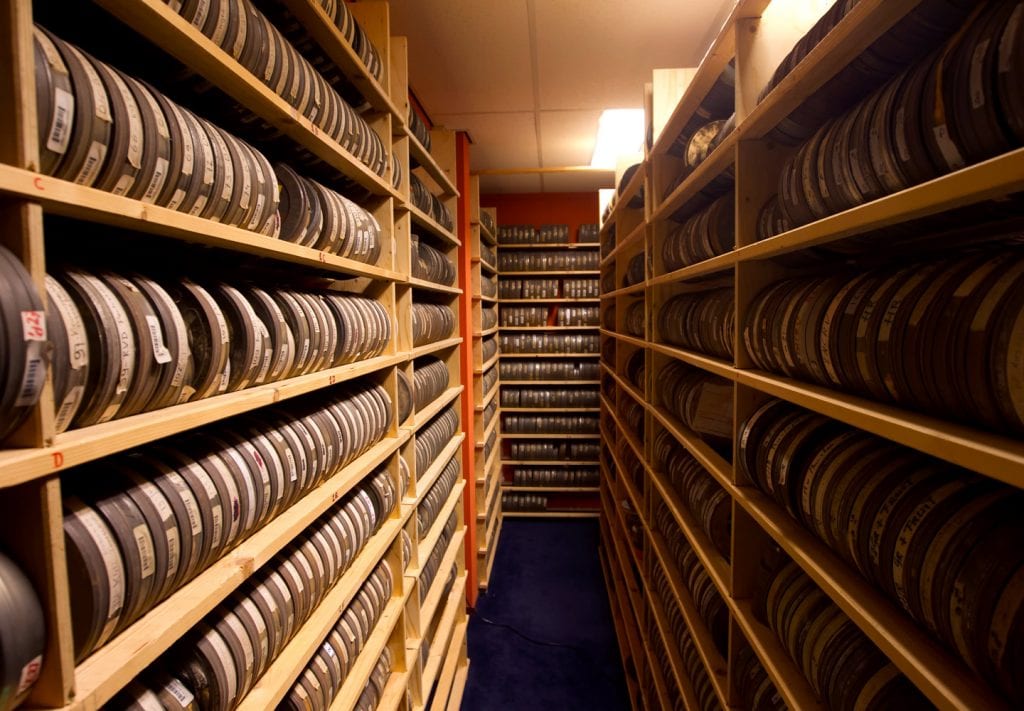 Specialty Storage
For the collectors among us, specialty storage may be the way to go. Whether you're building a record empire, with boxes of vinyl from decades past, or you're a sommelier-in-training and you find yourself with more wine than storage space in your basement, there's likely a specialty storage solution near you. Classic car storage is also an option for gear heads who don't have room in their garage for another toy.
Climate control is a must, and be sure to confirm when you can get access. You don't want to be locked out over the weekend when you're hosting a big party and need a few bottles of that 1982 Merlot.
Questions to ask about specialty storage:
What kind of safeguards are in place to ensure that the temperature and climate remain constant?
Do they offer a guarantee that the climate will remain at certain levels?
Will they provide references from long-term customers who have used their service?
Price. Convenience. Security. There are lots of factors to consider when shopping for the right storage solution. Ask yourself some key questions about what your preferences and needs are, and you'll be able to choose the right storage for you.
Get a Quote
Choose the service you need
Comments
Leave a Comment
Your email address will not be published. Required fields are marked *