Take advantage of our limited time offer. Enter promo code HOLIDAY25 to save up to 25%.
See offer details
.
When you've spent the day lounging in the sun, surfing the waves, or building sandcastles, the last thing you want to do is deal with all your beach gear when it's time to go home. From plastic beach toys to folding chairs, there's plenty of gear to manage. The key to making this process easy and painless? Having a system so you can pack everything up in minutes and store it in the right spot at home. These tips will help you keep your gear organized so it's ready to grab and go whenever you want to hit the beach.
Bring Your Gear in Bins and Bags
Keep beach toys and small items in a storage bin or bag that's easy to carry to and from the beach. Instead of throwing a bunch of loose towels in the trunk, use a large trash bag or dedicate a drawstring laundry bag to storing your beach towels. Having an organizational system will make it easy to pack everything up at the beach. When it's time to head home, stuff them in the bag. When you get home it's easy to shake them out before toting them to the laundry room without spilling sand all over your car or house.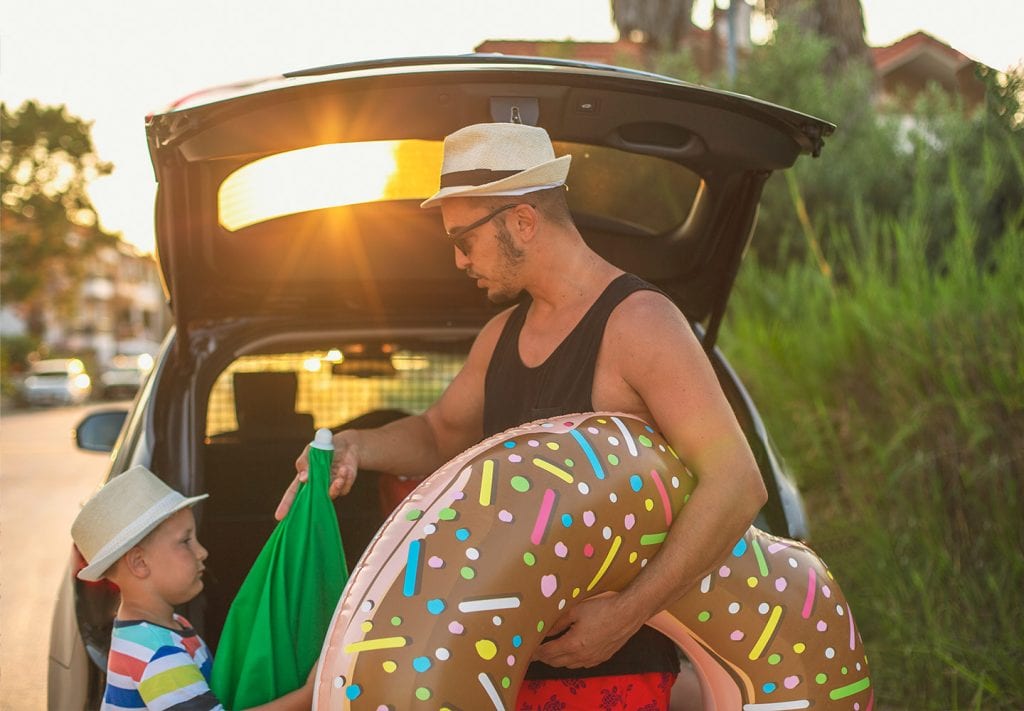 Unload Everything Outside
Speaking of spilling sand everywhere — avoid the usual sandy mess by unpacking outside. When you first get home from the beach, unload your stuff in the driveway first. That way, you can shake and wash off everything with a hose, which will prevent bringing a bunch of sandy residue into your garage or home.
Wash Towels and Swimsuits Right Away
There's nothing worse than the smell of mildew from a pile of damp, forgotten towels. Make sure you get anything that's washable straight to the washing machine when you get home. Swimsuits can be washed quickly on a cool cycle with no soap, then hung to dry. Washing and drying your beach towels right away will ensure they last longer, stay softer, and maintain their color.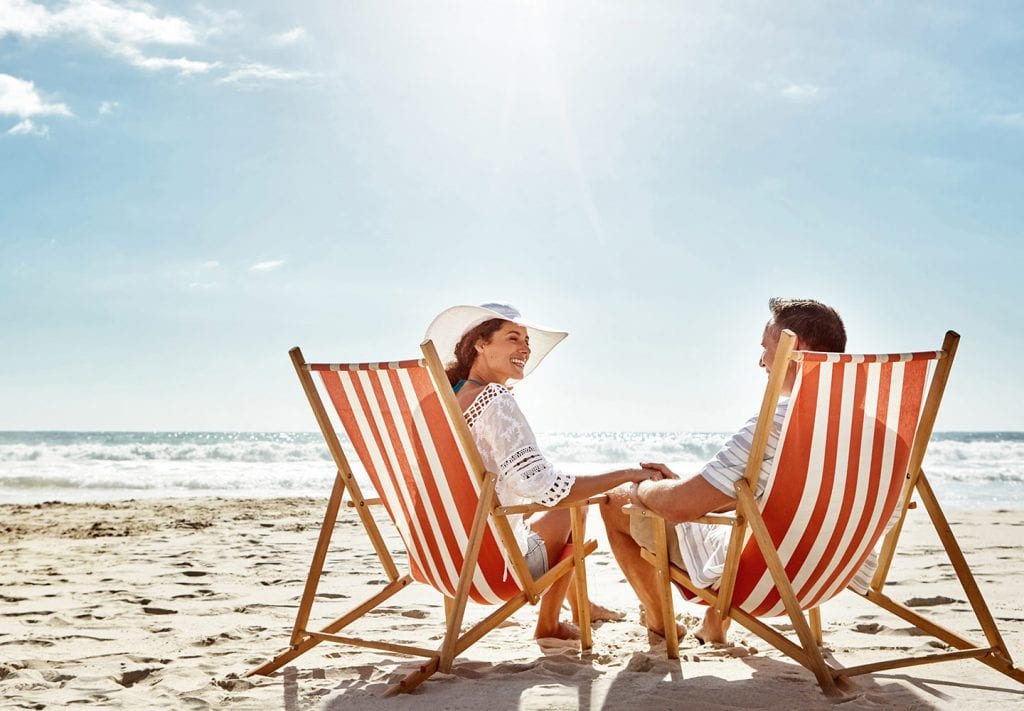 Make Sure Your Beach Chairs Stay Dry
Towels aren't the only thing that can collect mildew and mold. You can keep your beach chairs fresh by drying them out fully in the sun before packing them away. However, if you've pulled out your chairs from storage and notice some mildew or mold, there are steps you can take to restore them so you don't need to spend time and money buying new ones:
In a spray bottle, mix equal parts water and vinegar along with a tablespoon of baking soda.
Spray the mixture on the chair, scrub, then wipe it down with a damp cloth and let the chair dry in the sun.
If your chairs are a dark color, make sure you don't use a mixture with ammonia or hydrogen peroxide, as this will bleach the fabric.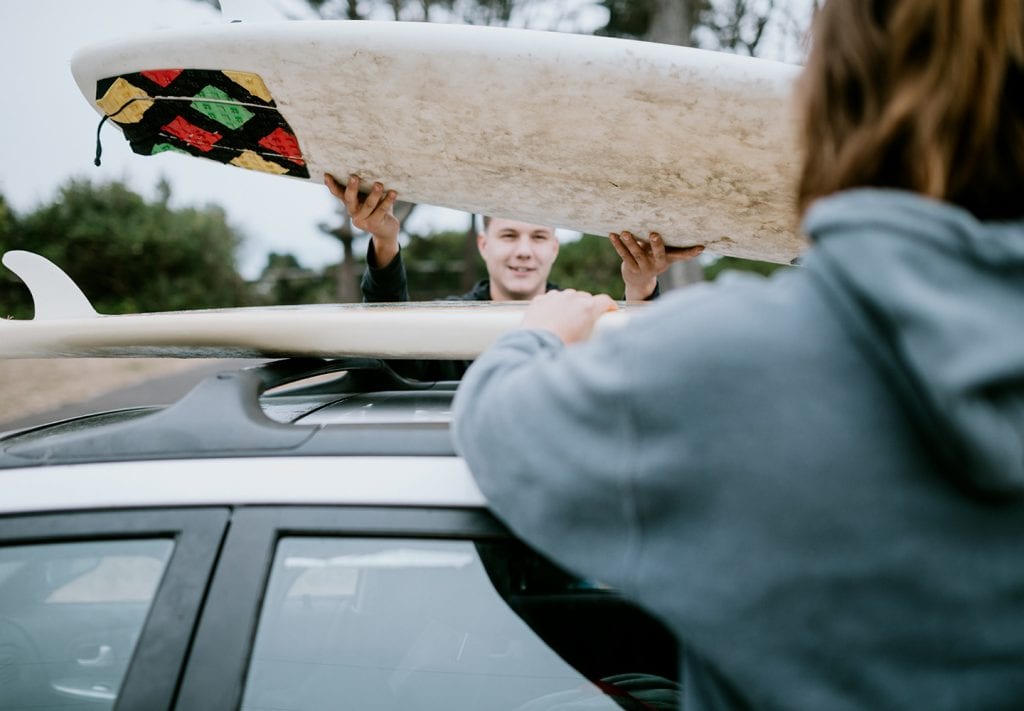 Store Gear Out of the Way
It's best to store your beach gear in a spot, such as a garage or a storage unit where it can stay dry and out of the way until you're ready for your next trip to the beach. Consider installing hooks or vertical racks on the wall in your garage or storage area; many options feature racks specially made to store folding lawn chairs and beach chairs. These are a staple at beach houses, and for good reason.
If you have large recreational beach gear like a surfboard or paddleboard, storing it on a ceiling rack overhead is the most space-efficient solution. Many items need to be stored away from moisture and sunlight to prevent cracking. Place them in a large freestanding rack or mount a rack on the wall or ceiling, away from any moisture close to the ground.
Embrace those lazy days filled with sunshine, sand, and the sea. Keeping your gear organized and properly stored will make your beach trips that much easier and carefree.
Get a Quote
Choose the service you need
Comments
Leave a Comment
Your email address will not be published. Required fields are marked *