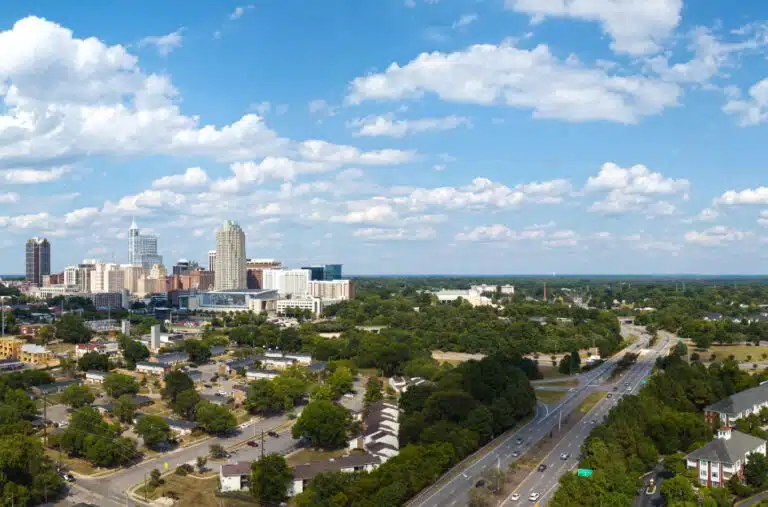 Close to the City and Far From the Bustle: Top 10 Best Cities Near Raleigh, NC
As one of the fastest growing cities in the nation — with big-city perks plus natural beauty — North Carolina's capital city of Raleigh has been ranked in the top three best places to live in the country by U.S. News & World Report. City residents experience a blend of traditional and modern living, but those living in cities near Raleigh, NC, can enjoy these perks too — and often with a lower cost of living. 
Thinking of taking advantage of all the area has to offer without paying the higher city costs? Take a look at our top 10 cities near Raleigh worth checking out.
Cost of Living in Raleigh, NC
Based on the U.S. index score of 100, the average cost of living in Raleigh comes in slightly higher at 102.4. It's also higher than North Carolina's average cost of living, which comes in at 91. That higher score means you can expect everyday expenses — think housing, utilities, and even health expenses, among other things — to be a bit more expensive. 
Likewise, compared to the nation's average home value of $339,000, Raleigh comes in about $83,000 higher at $421,800. If you'd like the opportunity to cut down on these costs and don't mind a commute, you can always opt to live in one the best cities near Raleigh, NC, instead. 
Living Near Raleigh, NC - FAQ
Q: What cities are outside of Raleigh?
A: Some of the most prominent suburbs outside of Raleigh include Hillsborough, Wake Forest, Apex, Cary, and Holly Springs. 
Q: What city is close to Raleigh?
A: At just a 15-minute commute to Raleigh, the community of Garner is one of the closest areas to Raleigh. 
Q: How far apart are Raleigh and Charlotte?
A: The major North Carolina cities of Raleigh and Charlotte are about two and a half hours away from each other. 
10 of the Best Places to Live Near Raleigh, NC
While you can find a lot of the great opportunities in Raleigh within the main city of Raleigh Proper, there are a variety of surrounding areas that are deemed more fit by the many people who move here each year. With reasonable commute times to Raleigh, more affordable costs of living, and lower crime rates, check out 10 of the most popular places to live near the city.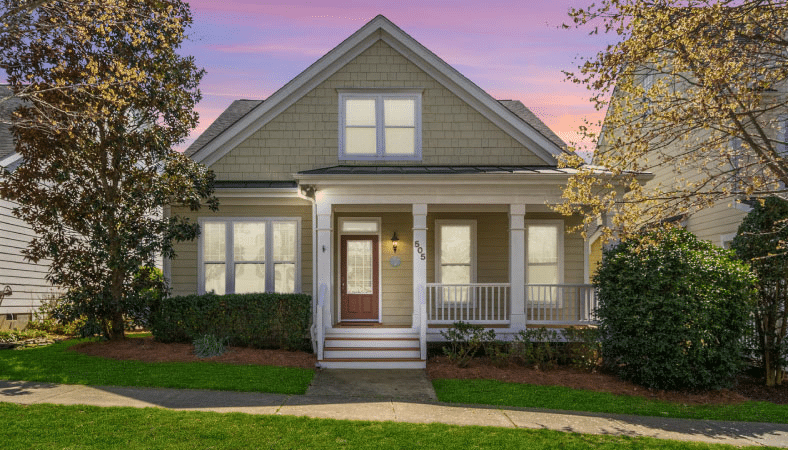 1. Holly Springs, NC 
One of the fastest-growing areas in Raleigh is the suburb of Holly Springs, North Carolina. It's situated only 20 miles away from Raleigh and comes with a low crime rate and plenty of shopping centers and parks to explore. Places like Mamma Mia Italian Bistro and Osha Thai Kitchen and Sushi make it a safe haven for foodies, as well. 
2. Fuquay-Varina, NC
The town of Fuquay-Varina, North Carolina has a variety of great features for residents to enjoy, like its two downtown districts and Fuquay Mineral Spring Park. Fuquay Springs was incorporated in 1909 but merged with Varina in 1963, making it the region you know today.
With the city's growth over the last 10 years, there are a lot of businesses coming to town, meaning more job opportunities and a thriving community for residents to enjoy. And Research Triangle Park is a 40-minute commute, making it a great place to live if you don't want to live too close to work.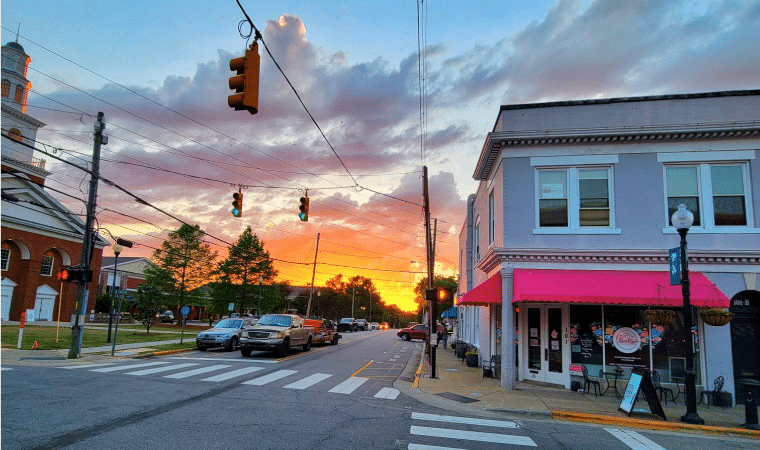 3. Apex, NC
Located in Wake County, the historic town of Apex, North Carolina, is known for its unique and vibrant downtown with plenty of shops and eateries. Make sure to check out Common Grounds Coffee House and Wake Oasis Coffee if you're looking for a place to enjoy a cup or two. The town also has plenty of outdoor activities for the whole family to enjoy, such as nature trails and recreation centers.
There are a wide variety of schools in the town of Apex, as well, all the way from pre-K to college level, which are highly regarded. 
4. Hillsborough, NC 
Situated northwest of Raleigh, Hillsborough is a small suburb with plenty of art galleries and festivals that draw in so many of its creative residents. You can also find plenty of historic sites and houses dating back to the 18th and 19th centuries.
Despite being close to major cities such as Raleigh, Durham, and Chapel Hill, Hillsborough residents still maintain a tranquil lifestyle. The town offers many other fun activities that include fishing spots, hiking trails, and parks. The local Eno River is a great spot to hike, bike, and to be surrounded by some rich history. 
5. Carrboro, NC 
Carrboro is a town that comes with easy accessibility to other prominent areas (besides Raleigh), like Chapel Hill. Its residents enjoy a variety of activities, such as the Carrboro Farmers' Market and the 2nd Friday ArtWalk. There are also plenty of picnic areas and hiking trails in the local Carolina North Forest and Bolin Creek.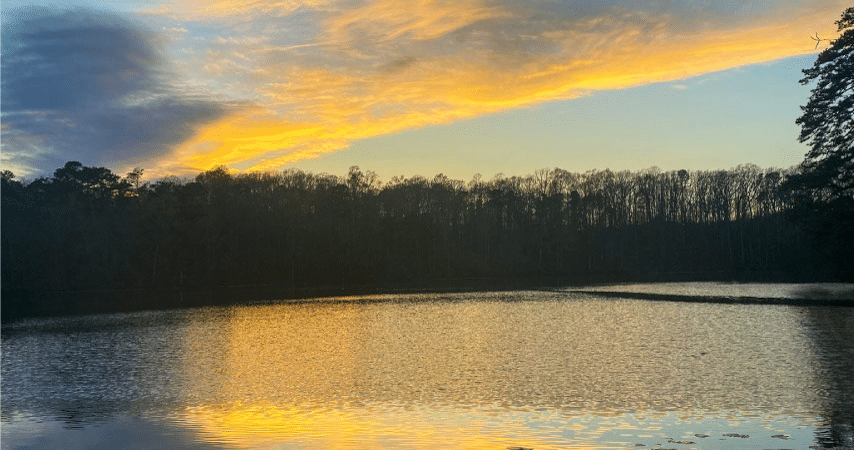 6. Garner, NC
Located in Wake County, Garner, North Carolina, is known for its laid-back atmosphere and small-town charm. It's also a great place for young professionals and families looking to relocate.
Being situated close to various world-class restaurants, breweries, and fun attractions means there's always something fun to check out in the area. Some popular favorites include Historic Yates Mill County Park and Rush Hour Karting. It's also just a 30-minute drive to Research Triangle Park, so Garner is a great place to live for people who need to commute for work.
7. Morrisville, NC 
Due to its proximity to major attractions like Research Triangle Park, the Raleigh-Durham International Airport (RDU), and the headquarters of Lenovo, Morrisville is a popular choice for people who are looking to relocate to the Raleigh-Durham area. It's also ranked #1 by Niche for "Best Places to Raise a Family" in the state.
People who live in Morrisville have easy access to safe neighborhoods with great schools. This, along with a central location and proximity to both Raleigh and Chapel Hill, make it an ideal place to raise a family.
And speaking of central location, the city of Wilmington (about a two-and-a-half-hour drive) has one of the best beaches in North Carolina. And if you prefer mountain views, Asheville is a stunning city situated in Blue Ridge. It's about four hours away and comes with some of the best views in the entire western Carolina region.
8. Cary, NC 
Cary, North Carolina features a variety of great restaurants, shopping centers, and great educational opportunities. Cary is also conveniently located near the RDU and is in very close proximity to major highways. Living in Cary can allow residents to easily travel to various places in the state and other cities, like the Great Smoky Mountains and Asheville.
The community in Cary is known to be very tight-knit, with the local Koka Booth Amphitheatre hosting fun outdoor concerts, family movies, BBQ festivals, and more for families to come together and connect with each other.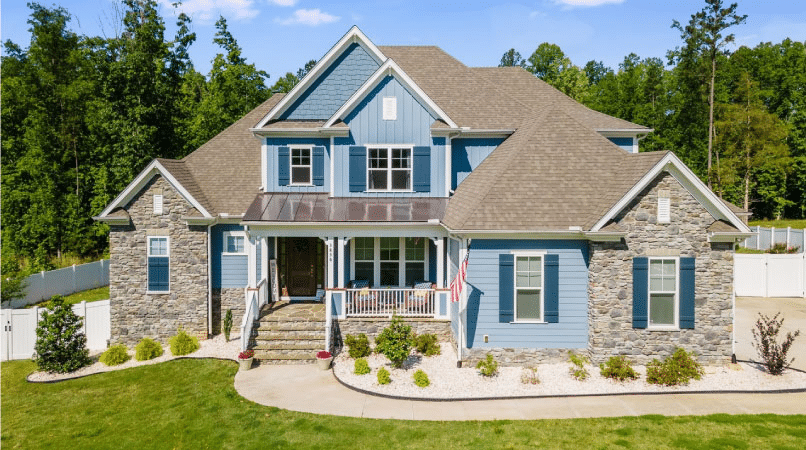 9. Wake Forest, NC 
Located in Wake County, Wake Forest is a great place to live. It has a high quality of life and is populated by everyone from families, retirees, and young professionals.
Wake Forest has a thriving arts scene, top-notch dining establishments, and plenty of green space. Home to a plethora of parks, trails, playgrounds, and fields, the E. Carroll Joyner Park, the H.L. Miller Park, and the Taylor Street Forest Sprayground are all popular places to spend time. The area is known for its small-town charm and vibrant culture that will keep you entertained all year long.
10. Knightdale, NC
Knightdale is located in Wake County and is known for its welcoming culture. There are a lot of schools in the area, making it great for families and anyone looking to start a family.
In addition to being a great place to live, there are also plenty of places for families to explore. One of these is Knightdale Environmental Education Park, which can be used for various activities like playing football and exploring the woods. If your kids are smaller, you can check out Knightdale Station Park, which features an amphitheater, an athletic field, a playground, and walking trails.
If you're looking for an evening out with friends, then you should head to Oak City Brewing Company. This establishment serves a variety of beer and has a beer garden. 
PODS Can Help With Your Move to a City Near Raleigh, NC
When planning a move to a place in the Raleigh area, you can rely on the services of PODS to help you get there. They deliver a portable moving container to your doorstep, you pack it up on your own time, and then they'll load and transport it to your new home. You'll even get a month of free storage with your move.
---
Editor's note: For ease of reading, monthly rental prices were rounded to the nearest $25 and home values were rounded to the nearest $100.
Get a Quote
Choose the service you need
Comments
Leave a Comment
Your email address will not be published. Required fields are marked *