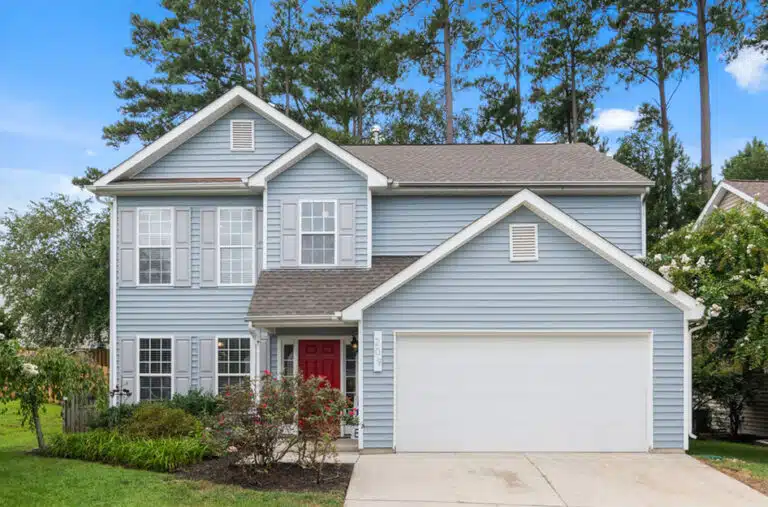 Garage Remodel: Turning a Garage Into Living Space
Do you daydream about more space to escape the daily work-from-home grind, or wish you had somewhere more private to relax and unwind? You're certainly not the only one. Thanks partly to pandemic restrictions and an unrelenting housing shortage over the last few years, Google searches for "garage remodel ideas" and "garage renovation" increased and have held steady since.
Sure, turning a garage into living space sounds like an ideal solution for tight quarters, but is it worthwhile in the long run? And how does it affect resale value?
Before swapping that parking spot for a spot on a new sofa, take these questions into consideration.
1. Is turning a garage into a living space worth it?
There isn't one right answer to this question because the choice to convert depends on your lifestyle. Of course, we can hear you sigh, it's never a straight answer. In most cases, losing protected parking and storage isn't a wise financial decision, especially if you're not currently living in your forever home. But if you live in a city like San Francisco, where square footage is a premium commodity and real estate is cut-throat, a garage conversion could be the answer to your prayers for more living space.
Other scenarios when a garage renovation could be a good investment?
You want to earn rental income by turning the garage into an apartment.
Your family embraces multigenerational living.
You don't plan to sell your house.
Regardless, if you're considering the upgrade, it's smart to consult with a local real estate agent who knows the value of a garage in your neighborhood. They can tell you about the return on investment (or ROI) you can expect if you decide to sell your home in the future.
2. How much would it cost to convert a garage into a living space?
Garage conversions are attractive to homeowners because they're often less expensive than new additions, but they're not as affordable as you might think. HomeAdvisor reports that converting a garage into a living space will cost around $15,000, on average. Adding additional plumbing and electrical for a kitchen or bathroom? That tacks on several thousand dollars more to your garage remodel costs.
And if you plan to go high-end, HGTV-style and seamlessly transform the garage space so it looks like the room was originally built with the house, you'll spend more money — closer to $55,000 — to update the architecture, structure, and design of your home's exterior, as well.
3. Is it hard to convert a garage into a living space?
Converting a garage into a functional, comfortable, and attractive living space isn't easy, but depending on how extensive the renovation is, some experienced DIY home improvement enthusiasts will have what it takes to get the job done. For most people, however, hiring professionals to transform a typical 600-square-foot, two-car garage is the best way to go.
4. What should I consider before turning a garage into a new room?
Just because you're only working with four existing walls, a ceiling, and a roof doesn't mean you won't have major factors to consider. You'll have a lot to figure out, from researching if your local laws allow the remodel to raising the garage floor and ceiling height to finding a new place to park the household's cars. And don't forget about when the project's all done. Your additional space might increase your taxable square footage.
Consider these additional costs and projects within the overall garage remodel plans. They could add thousands of dollars to the budget and extend the project timeline.
Local zoning laws, building codes, and parking ordinances
Building permits: electrical, plumbing, and heating and cooling
Removing an existing garage door and creating a new wall
Updating the framework if it needs additional strength
Installing an insulated garage door
Opening the wall between the garage and the house
Finishing drywall or adding more
Adding windows and insulation
Raising the ceiling and floor (garage floors are often lower) to local code height
Moving or camouflaging water heater, furnace, and laundry
Floor covering
Hardwiring internet and cable or boosting WiFi
Installing more lighting and a ceiling fan
Finding temporary and permanent space to store the original garage items
And speaking of the timeline, finishing your garage and turning it into a beautiful living space is a time-consuming task. It usually takes four to six weeks to complete the project, but supply and labor shortages could add delays.
During the reno, you'll probably have lots of materials and equipment you'll need to secure. And you'll also need somewhere to stash your everyday garage items until you find a permanent solution. The perfect temporary solution — even if you do end up having to extend that timeline? Consider storing your home remodeling items or garage gear in a PODS portable storage container. 
Before the project starts, PODS can deliver the container to your driveway, where you'll always have easy access to your supplies. Keep it as long as you need, and PODS will pick up the container when you're done.
Pro Tip: Before making the decision to permanently kick your car out of the garage, keep your local weather and climate in mind. Will snow plows bury your vehicles? Do you live in a zone with extreme heat and paint-blistering sunshine? Is hail a common storm concern?
5. What should I consider when it comes to designing a garage remodel?
Converting your garage into a full-on "Man Cave"? Or perhaps a larger area to enjoy time with your friends and family? Regardless of what the end goal is — whether it's billed as football season's headquarters or the dining room you've always dreamed of for holiday gatherings — you'll want to design it specifically for that purpose. And you definitely won't want to skimp on the comfort factor, including temperature control, upgraded lighting, and floor finishes.
If you happily plead guilty to spending hours curating Pinterest boards (hey, there's no shame in a strong design game!) collecting ideas for your renovation, you already know that carefully planning the room's design elements — like a new foot traffic pattern, a new color palette, new furniture, and finishing touches like rugs and window coverings — can take your converted space from uninspired to aspirational.
Don't know a Pinterest board from an ironing board? You may want to hire a professional interior designer or decorator to bring your vision to life and get the most out of your decorating budget. After all, if you're already investing in the property, it makes sense to work with a pro to guarantee you'll love every inch of your new space — especially if you've decided on an open living concept and want to remove a wall that leads into the main house.
6. Are there other garage renovation ideas besides going all-in?
You might not be ready to give up your parking spaces and lawn and sports equipment storage. Don't worry; there are other ways to add more living space to your home.
Of course, a finished basement is always a good choice, but would an apartment or large space over the garage satisfy the need for more room to roam? Or if you happen to have a two or three-car garage, a partial renovation could do the trick, especially if you're hoping to gain a home office or garage gym. You'll get the best of both options with a combined space. Plus, you could keep more money in your bank account with a smaller renovation.
7. What are the pros and cons of a garage remodel?
If you need a little more help deciding whether or not to plan a garage remodel, we've summarized the pros and cons for you here: 
Pros
More livable and customized space
Potentially less expensive than an addition
Income potential
Saves yard space
Some DIY components
Cons
Likely to lose home value
Similar problems as traditional addition: cost, time, difficulty
Need for new parking spaces
Requires another storage option for garage items
Expensive and difficult to build without looking like "a converted garage"
8. Does a garage remodel make sense for my specific situation?
It makes sense to think about turning a garage into living space, especially during a real estate cycle when finding and buying a new home with more square footage is challenging. However, a conversion isn't always the best option. You'll have to evaluate your lifestyle, budget, and commitment to the process before deciding to give up your garage space, not only for your cars but for your beer fridge, power tools, holiday decorations, and home improvement supplies, as well.
Are you thinking you might stick with your garage but could use some savvy organization tips to free up space instead? Check out these budget-friendly garage organization ideas on the PODS Blog.
---
Dawn M. Smith writes about most home topics, including relocation, real estate, and home improvement. As a military spouse, she knows all too well the ups and downs of creating a new home after each move. From scouting the best neighborhoods and packing last-minute to choosing the perfect paint color, she gets it all done (usually in a hurry) with her family and Golden Retriever in tow. Dawn shares her lessons learned with the PODS Blog and other outlets like Angi, HomeAdvisor, and MilitaryByOwner.

(Source for image featured at top: Curtis Adams via Pexels)
Get a Quote
Choose the service you need
Comments
Leave a Comment
Your email address will not be published. Required fields are marked *