Take advantage of our limited time offer. Enter promo code HOLIDAY25 to save up to 25%.
See offer details
.
Transporting a piano is often the hardest part of a move. Whether it's a treasured family heirloom or your favorite musical instrument, moving a piano requires planning and professional help. While you may be considering moving it yourself, it's important to remember the risks you run, from injuring yourself to damaging your property or the piano. With that in mind, spending a bit extra on professional movers can be worth it. These tips will help you plan and prepare your piano for a safe move.
Can You Move a Piano Yourself or Should You Hire Help?
While it's tempting to save the added cost, moving a piano is a challenging and complex undertaking, with the degree of difficulty depending on the weight and type of your piano.  Whether you're thinking about doing it yourself or hiring help, research and evaluate your options before deciding. First, get an estimate on how much your piano weighs. Since the average piano weighs 400 to 800 pounds -- with grand pianos weighing as much as 1,200 pounds -- it's easy to understand why you'd need professional help. Moving extremely heavy items that can be easily damaged requires special equipment and skills, so it's important to consider the benefits of hiring qualified professionals.
Here are some quick guidelines based on your piano type:
Upright – Moving a standard upright piano may be doable without professional help if you have able-bodied assistants and the right equipment, including a heavy-duty furniture dolly, straps and moving blankets.
Baby Grand – Professional help is recommended, as this requires experience moving extra heavy, large items, as well as the right equipment, including a piano skid board in addition to a heavy-duty furniture dolly, straps, and moving blankets.
Grand – It's strongly recommended that you hire professional movers, as grand pianos can weigh over a thousand pounds and are usually highly valued. Don't move this yourself! Unless, of course, you're a professional piano mover.
Can You Move a Piano in a PODS Portable Container?
If you're planning to move your belongings with a PODS portable container, you may be wondering if it's possible to include your piano. Depending on the container size and the amount of stuff you're moving, it's definitely an option. Upright and baby grand pianos can fit in a PODS container, while a grand piano may not fit depending on its size. If you move your piano with PODS, we highly recommend getting the optional PODS Contents Protection insurance. While there are no contents protection restrictions for a piano, items valued over $5,000 must be reported when the policy is accepted. You also need to make sure that your policy coverage amount is high enough to reflect the value of your piano and belongings.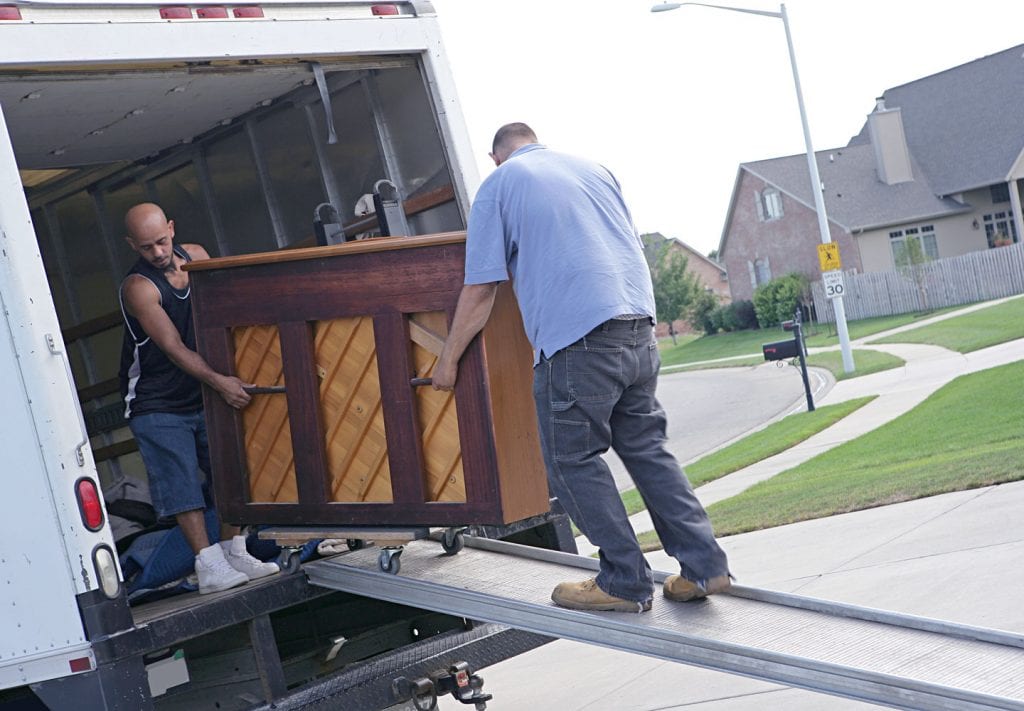 Research Piano Moving Prices
If you're already hiring movers or loading help, tell them about your piano so they can cover that in their estimate. Just as your moving costs depend on specific factors, piano moving costs will vary based on the size and difficulty involved in maneuvering the piano from its current to its new location. For example, moving up or down stairs will likely add to the cost. The price for moving a piano will increase in the following order: Upright, baby grand, grand. It may be an extra $100-$200 to move a standard upright piano if you're hiring loading help. Rates for larger pianos generally range from $200 to $295, while it can cost several hundred dollars to move a grand piano.
Confirm that Your Movers Have the Right Equipment
When you're deciding on movers or loading help, ask them what equipment they will use to move the piano. This will help you decide between multiple moving companies. Confirm they will be using the following equipment:
Furniture blankets: A must-have for any big move, furniture blankets are thick, durable blankets specifically made to be strapped around furniture while moving. This ensures your beautiful, solid wood piano doesn't get any nicks or scratches during the moving process. Blankets also make sure your furniture doesn't scratch your walls or molding while turning those tight corners.
Heavy-Duty Furniture Dolly and Piano Board: While a hand truck is sufficient for most of your household items, you need a heavy-duty furniture dolly rated for enough weight to carry your piano. A piano skid board will also be needed, especially for baby grand and grand pianos. While a professional mover specializing in pianos should have a piano skid board, you can get one on Amazon if you're moving the piano yourself.
Furniture straps: Straps are essential for securing the piano to the dolly while moving it in and out of the container or truck, as well as during transport. When using straps, always be sure to place blankets between the piano and straps to avoid abrasions on the wood surface during transport. A piano should be double- or triple-strapped to the container or truck sides to ensure it stays in place during transport. If you're using PODS, our containers come equipped with tie-down rings to secure ropes and straps.
Plywood: If you're moving your piano in a portable container like PODS, we recommend placing a sheet of plywood underneath the piano to help evenly distribute the weight in the container.
Important loading tip: In a portable container, you want to evenly distribute the weight across the length of the container. In a rental truck, you want to load the heavy items first so they're against the cab.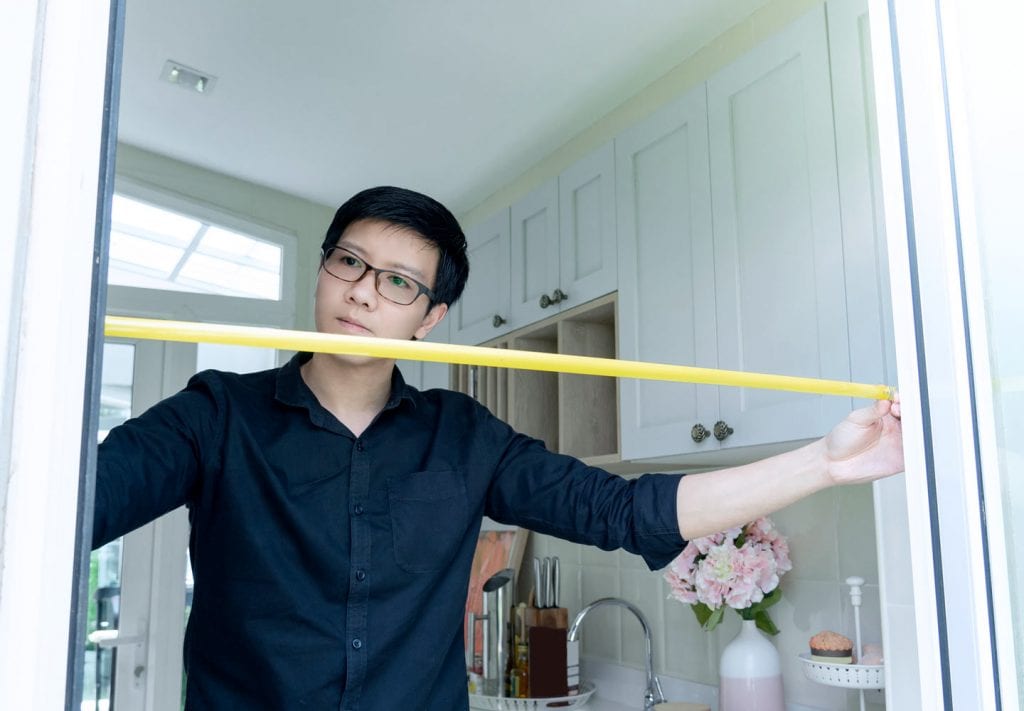 Prep Your Space in Advance
The best thing you can do to help the movers is to prep your space ahead of time. This includes taking note of narrow doorways, staircases, or hallways. Measure any spots that seem like they might be difficult and compare with your measurements of the piano. If you have a baby grand or grand, the legs of the piano should always be removed for easier maneuvering and safe transport — but you should wait for the mover's help before attempting this! Make sure any furniture and rugs are out of the way along the path to the moving truck or container.
Question: Could a Piano Be Kept in a Storage Unit?
Short answer: Yes!
Long answer: It's a little more complicated.
There are plenty of reasons you might need to store or ship your piano separately. If you're in a short transition period, a storage unit or PODS container can be an option if you take steps to protect your piano. Since pianos are very sensitive to changes in temperature and humidity, the most important thing is to ensure the unit is properly climate controlled, especially if you're storing it long-term. If the piano will be stored in an area of high humidity such as the Southeast, you will need to be extra careful. Regardless of the storage location, wrap the piano in heavy-duty blankets and don't place any boxes or items on top of it. Also ensure it's as level as possible without extra stress on any one leg or corner.
If you're moving long distance or giving your piano to a relative, shipping it separately may be your best option. Some moving companies specialize in shipping pianos — but expect to pay several hundred dollars for the service.
Moving a piano can feel like an ordeal when you're in the midst of moving everything else you own. But with extra care and preparation, these tips should help you make sure your piano arrives at your new home in good condition.
Get a Quote
Choose the service you need
Comments
Leave a Comment
Your email address will not be published. Required fields are marked *